The September/October issue of inside magazine is on newsstands now and includes all the projects shortlisted for IDEA 2022.
We're over halfway through 2022 and this issue of inside is all about joy. There really is no more eloquent way to put it. The designs featured are vibrant, their designers sparkling.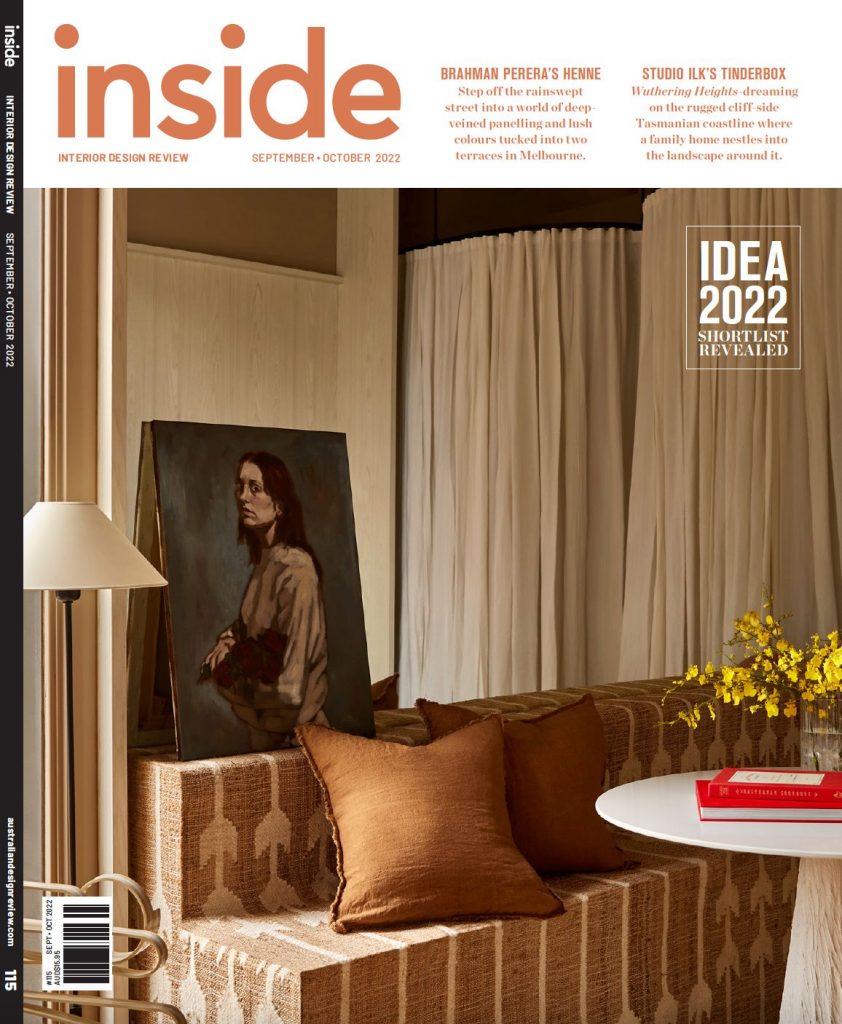 This issue begins with an exploration the light-favoured structure of bespoke, fire-coloured nets designed by of Bangkok's all(zone) for MPavilion 2022.
Staying in Melbourne, inside then visits interior designer, author and plant curator Jason Chongue to discuss the burgeoning market of plant styling and the elevation of 'what it means to be a gardener'.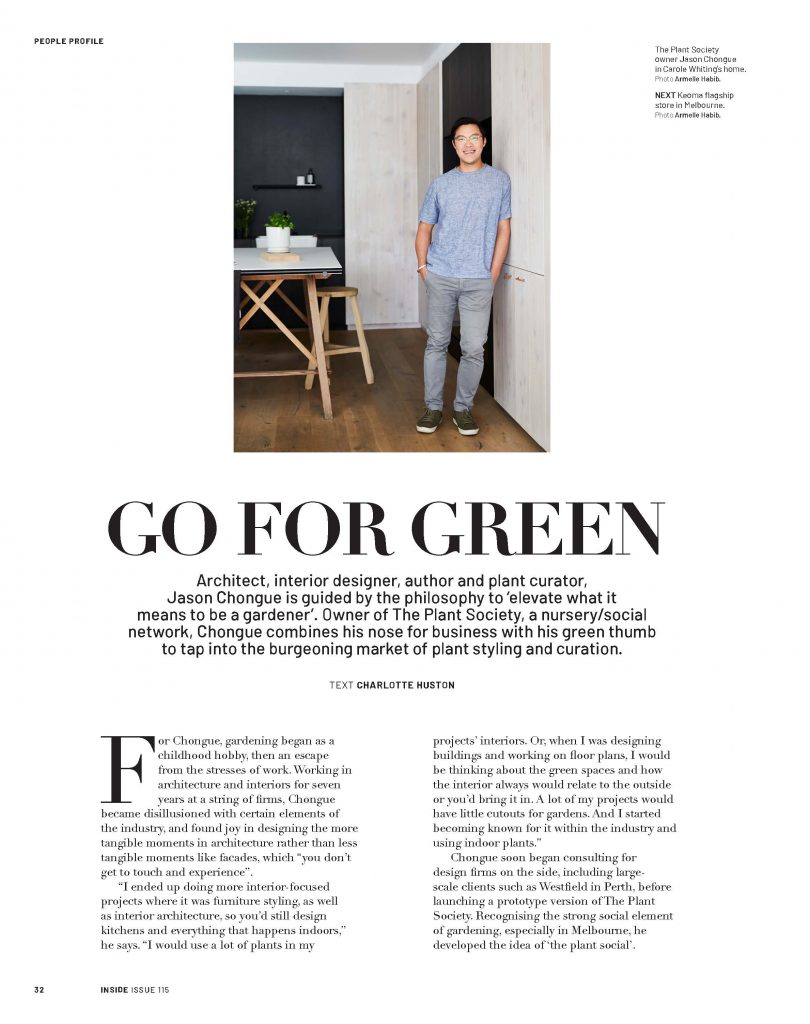 This issue of inside wouldn't be complete without a shout-out to Moby Architecture and Interiors director Richard Teed's incredible Melbourne home. The designer takes inside on a tour of his country abode in the former gold-mining town of Creswick.
The core discourse at play for this edition is the architectural themes of queer spaces. Hard to define, queer spaces do not have a set of rules. Rather this section, with the assistance of designers Adam Nathaniel Furman and historian Joshua Mardell, showcases how different communities and individuals shape domestic, communal and public realms through queer themes that have been historically and conspicuously missing.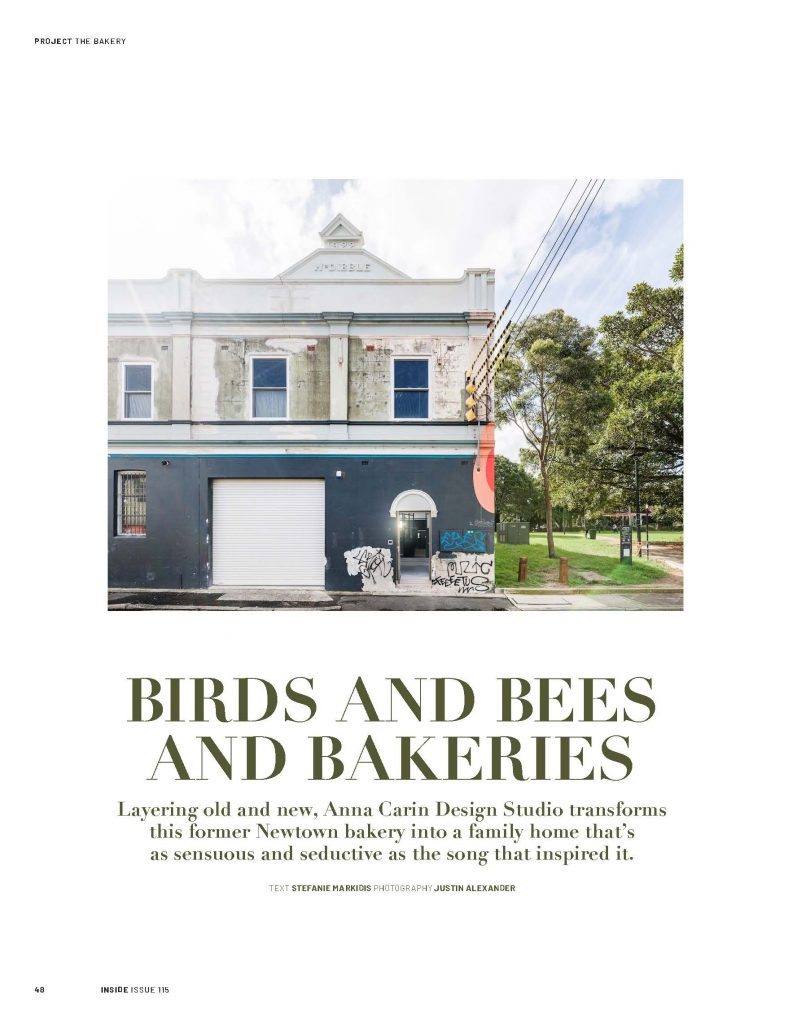 Crossing over into Sydney, the magazine presents a Newtown residential beauty by Anna Carin Design Studio. Transforming a former bakery into a family home, studio founder Anna Carin McNamara has harnessed the poetry and aesthetics of the industrial warehouse to turn it into a warm and sensuous home for a Sydney family.
Touching base with Design by Toko graphic design duo Michael Lugmayr and Eva Dijkstra, inside then speaks with leading industry practices Gray Puksand, BVN, Hassell about Australian Design Review's exciting new initiative, the 30UNDER30 program.
Shining a light on the next generation of Australian designers, the program seeks out architects and interior and product designers who are likely to be making a significant impact as their careers progress.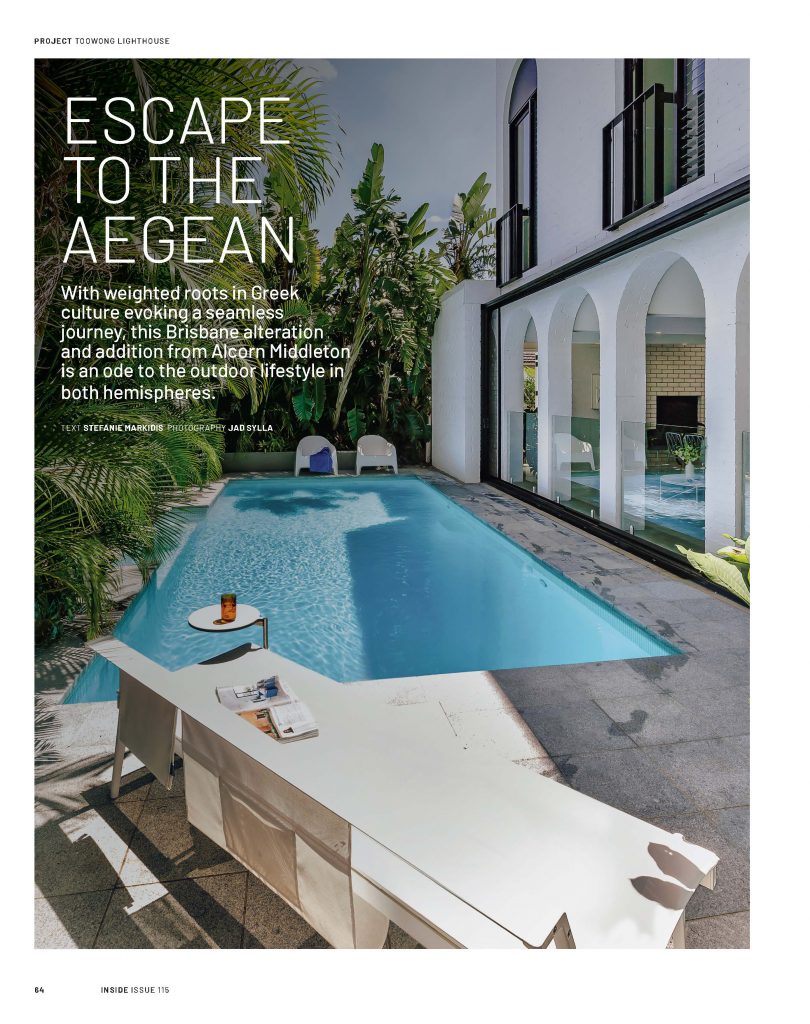 Clearly ready for the summer months, the magazine heads to Brisbane to marvel at Alcorn Middleton's ode to the outdoor in Toowong Lighthouse, a Grecian-inspired build that draws from home ties to the Cyclades and the residential footprint of its Brisbane locale.
Retail design is showcased in Henne by Melbourne interior designer Brahman Perera. Tasked with designing Australian fashion label Henne's first ever bricks-and-mortar store in Melbourne, Perera sought inspiration from art and the artisan craftsman, both local and far-flung.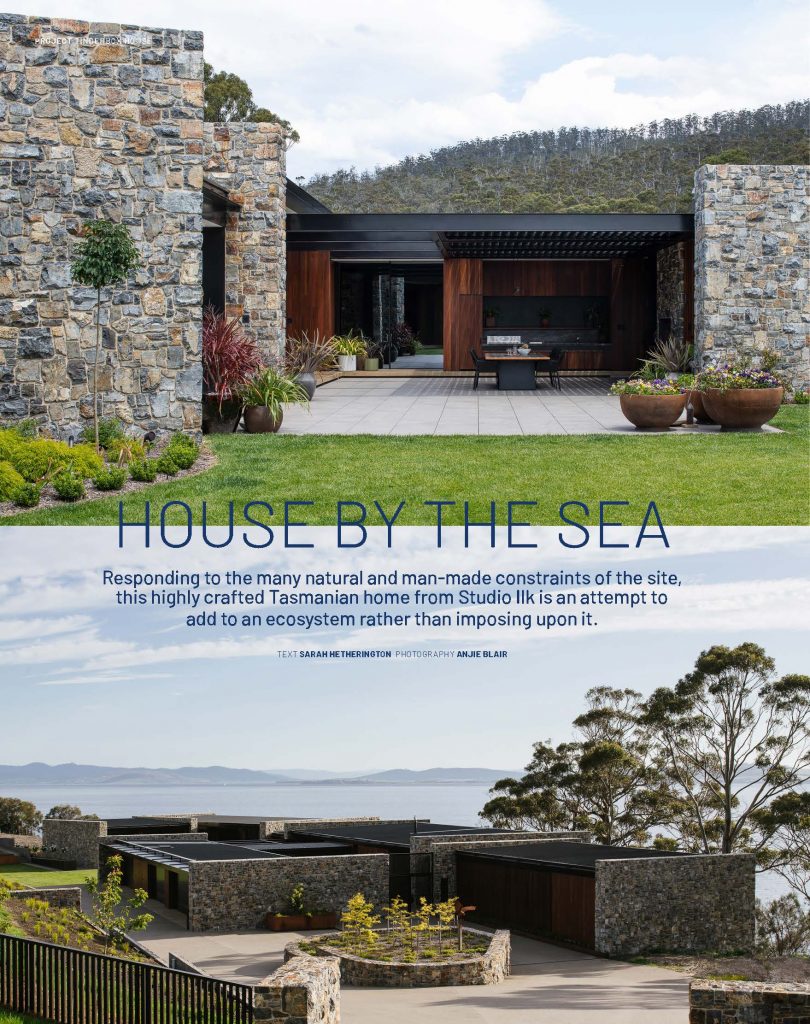 The issue also visits the southern Tasmania coastline at Tinderbox house by Hobart-based Studio Ilk. Overcoming complex site conditions, Tinderbox demanded a particular kind of architectural intervention but with glorious results.
Finally, the magazine details all of the shortlisted entries for this year's IDEA. The team thanks each and every person who entered the 20th edition of the program and congratulates all those shortlisted.
Pick up a copy of inside in newsagencies or online now.
Lead image of Henne by Brahman Perera with photography by Lillie Thompson.