Inspired by Australian designers and Italian masters equally, Sydney-based lighting designer Alex Fitzpatrick is one to watch.
The founder and director of A Design Studio, Fitzpatrick is thoughtful and expressive – the human embodiment of his pieces, which are just as considered and contemplative.
Using both traditional skills like glassblowing and metalworking and contemporary lighting and manufacturing technologies, A Design Studio's lights straddle what Fitzpatrick often describes as the line "between the scientific and the poetic".
And while someone, somewhere, once told him not to become an architect, Fitzpatrick's pieces have an architectural beauty and presence that makes us think he probably would have fit right in among the best in the industry.
With that in mind, we sat down (virtually, of course) with Fitzpatrick to chat about his journey, his musings and his optimistic and collaborative future.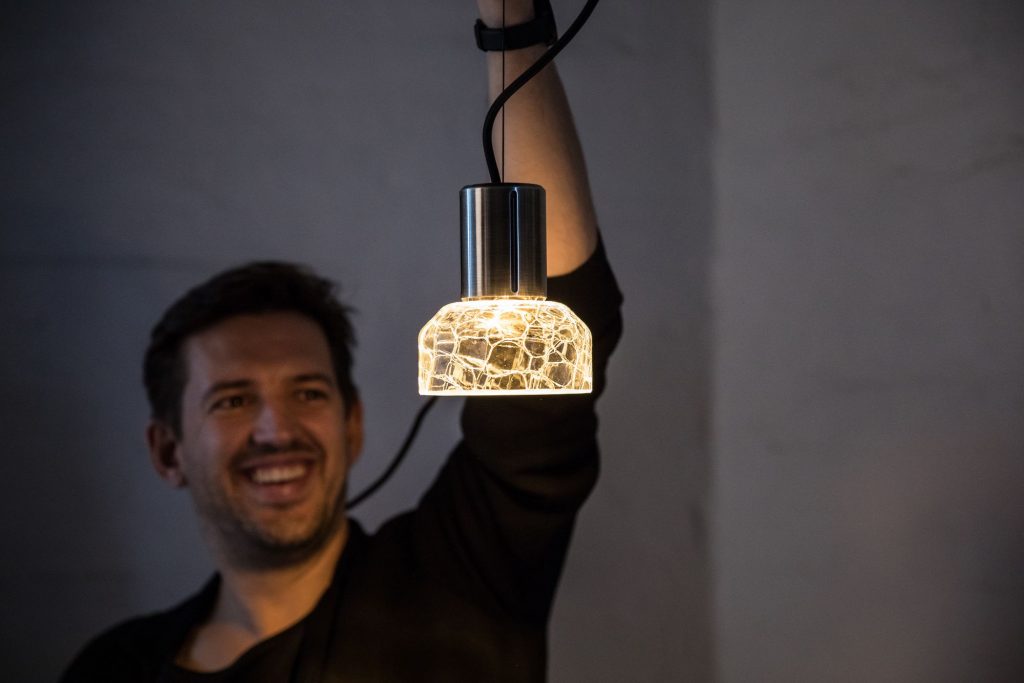 ADR: Tell us about yourself – how did you develop your love for design and establish your studio?
Alex Fitzpatrick: I always had an inquisitive nature, I loved understanding how things worked. In high school I found graffiti and started to draw and paint a lot. I would even draw people's names for money. Ha!
My love for lighting happened much later. Post university, my first job was at LightForm, a Canadian Lighting distributor. I started in the warehouse and was amazed by the variety of light globes – incandescent, halogen, metal halide, sodium, fluorescent.
I also assisted assembling and installing the light fittings for the showroom and my boss at the time would tell me about the fittings that I was putting together. I found the stories, design and science behind light intriguing and it gave me a real appreciation for the medium.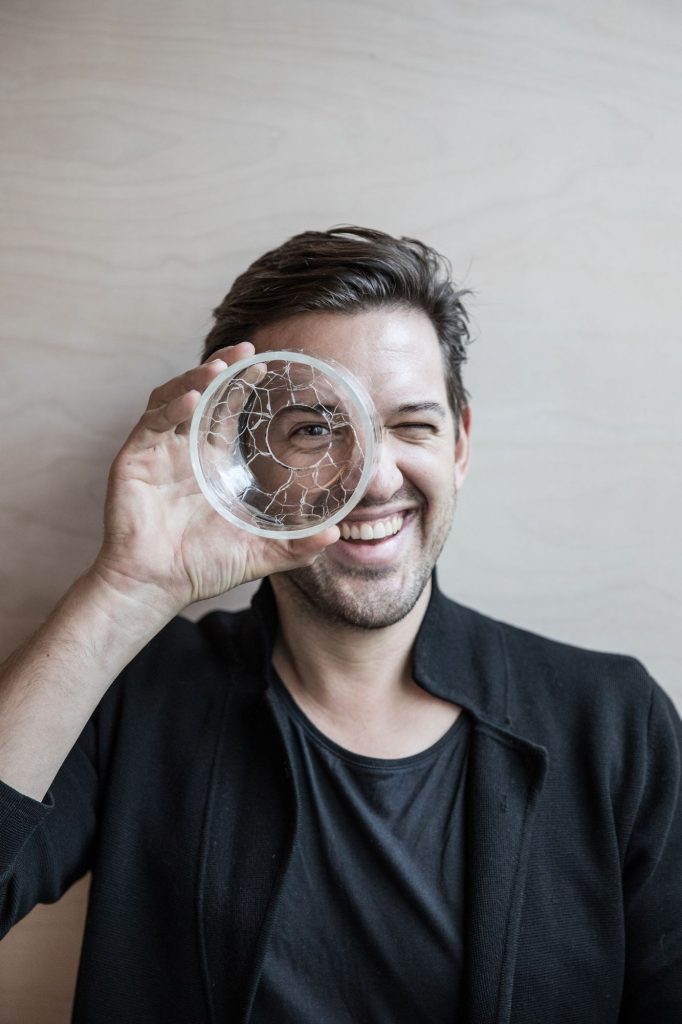 You started in your grandad's garage. How does it feel to now have your own workshop?
AF: I need to remember the journey more often. Recently we had my daughter's third birthday at my grandparents' house. My grandma and I were laughing about the times I used to work in the garage and some of the things we got up to.
Looking at it now, it is quite special to have built this business to where it is today. It is a privilege to be able to create what you love and make a living out of it.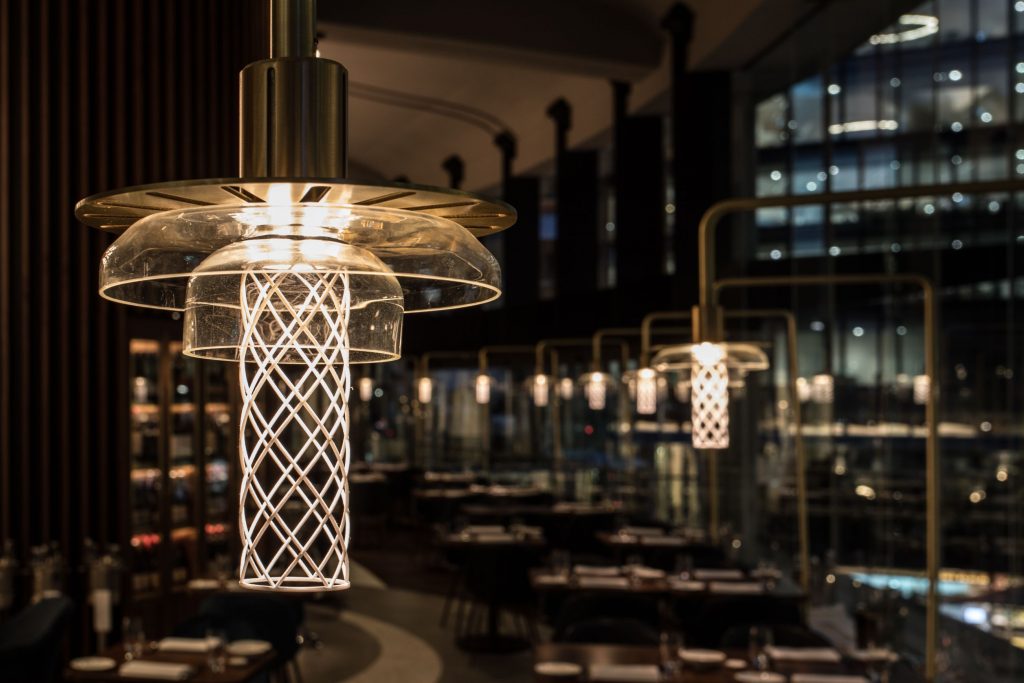 How do you describe your design sensibility and your aesthetic?
AF: I like the narrative and story behind products. I love the connections they can have with people and how light can alter an environment. That poetic side of design coupled with the technical aspects of light are what I am all about.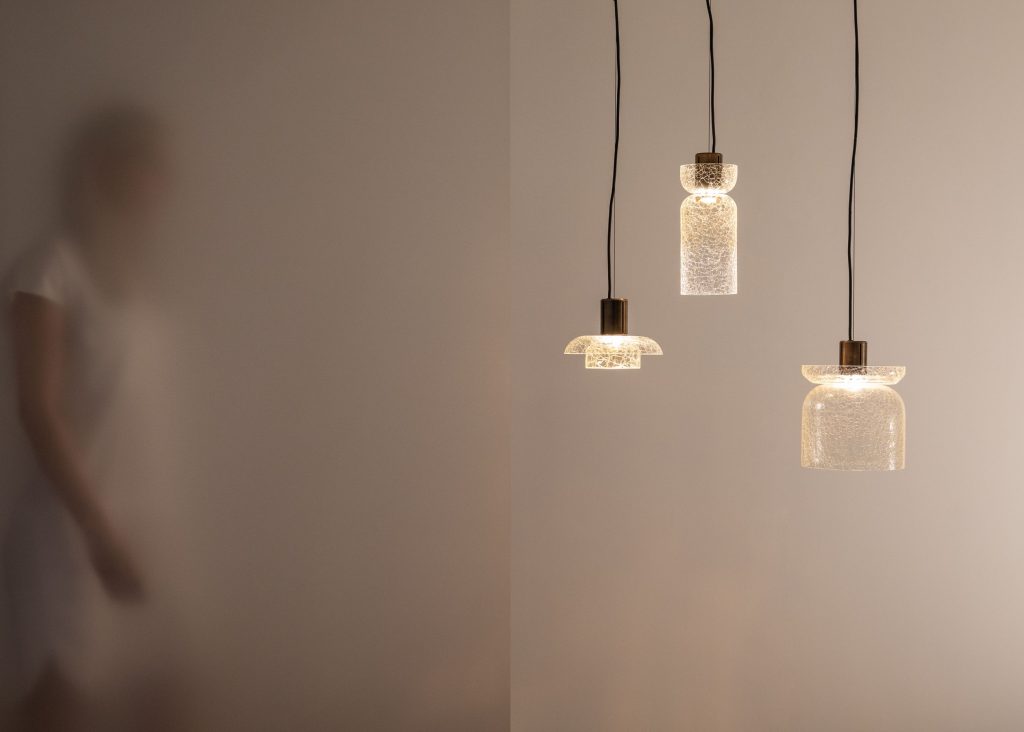 You often say your work crosses over common ground between the science and the poetic. What do you mean by that?
AF: Crossing over common ground between science and poetic inspires my works. Looking at Italian masters, and established Australian designers, everything is justified back to an original thought.
I admire Castiglioni and consider him a huge influence on my processes and approach. Everything he did had a story with a playful side to it, and through my process I try to uncover that unique story and convey this through my form.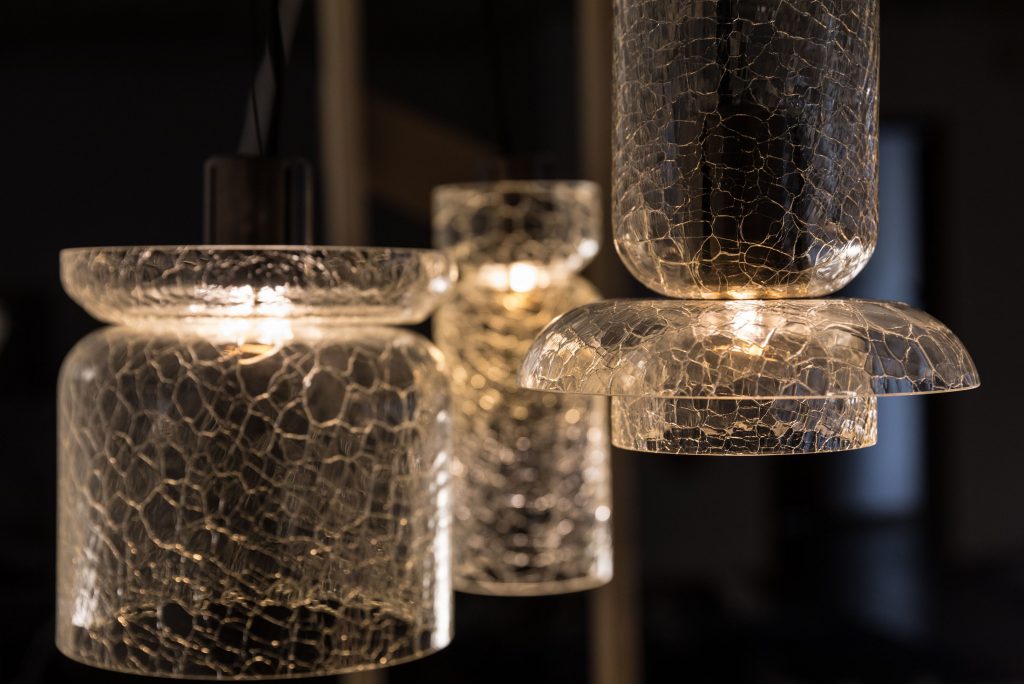 Some of your most iconic lights feature crackled glass. Why did you embrace that technique?
AF: The crackle glass came about when I was trying to capture light within the glass without seeing the light source. It was a push away from light globes, while embracing LED technology.
With a glass blower, we tested many different glass styles and techniques and one of the techniques was crackle glass. You probably would have seen these fittings many years ago, but with the LED technology and a slight finessing of technique we managed to make the glass glow to create the most amazing and organic effects.
It's the coming together of this handcrafted element with LED that creates the most interesting patterns and light forms.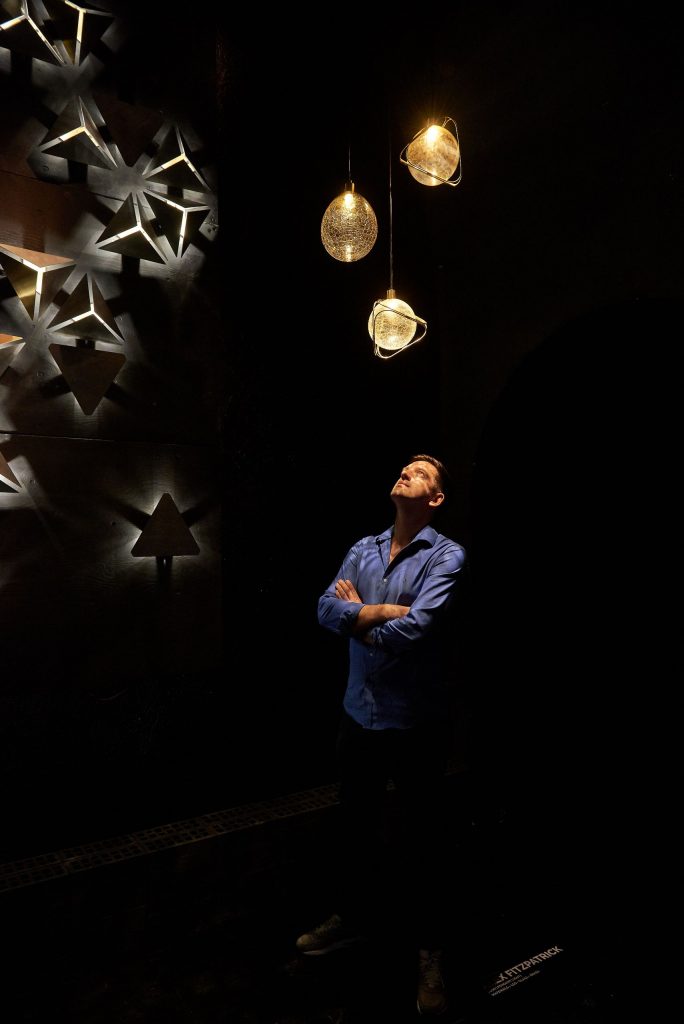 What do you feel is the most challenging part of being a designer today?
AF: One thing that comes to mind is the unfortunate business of copies with the industry. This seems like a change that could happen in Australia tomorrow, where companies are not allowed to copy other companies' products. There will be a grey area that will become smaller and more difficult to resolve but the larger issue of blatant copying and producing subpar items could stop.
What advice would you give to emerging designers who want to follow your path?
AF: My first design advice, when I was quite young and wanted to be an architect was, don't become an architect – you will most probably be designing air ducts for most of your life. I feel now this was not something I should have listened to.
Other advice given to me was at my first lighting job in Canada, where I was told that I must be crazy to get into lighting.
Thinking on this, I feel it's important to listen to all advice but not to always follow it. If you want to be something, put in the work and hopefully one day you will get there. I don't know if there are any clear steps to follow but I feel respect and hard work have always helped.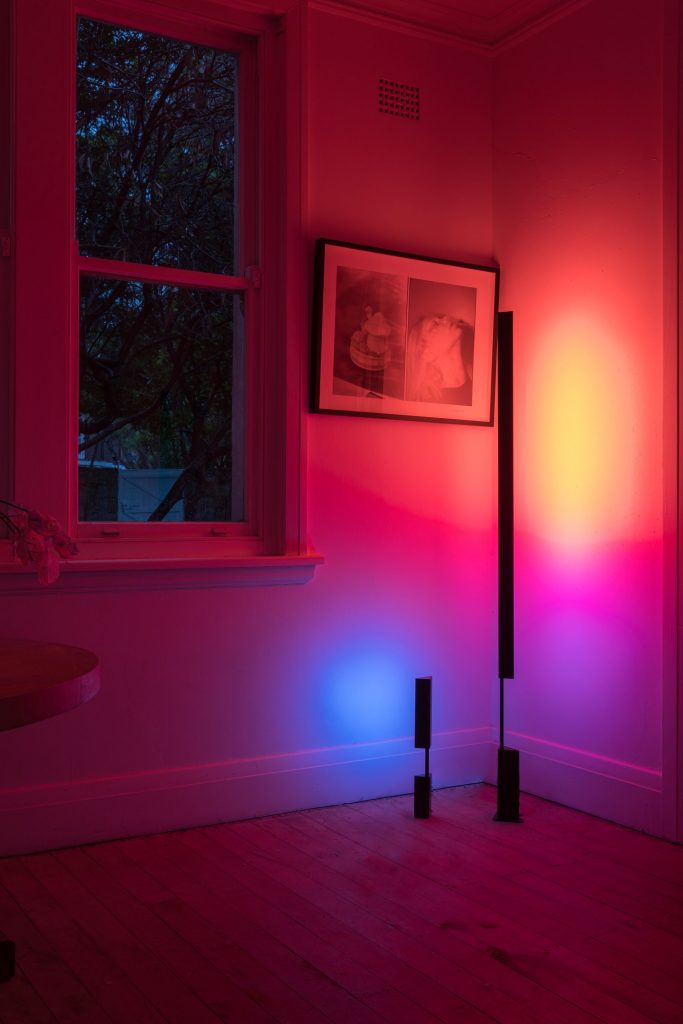 Has there been any particular project, client, or an important set of skills you've developed that has changed the course of your practice?
AF: I feel every client, boss, project, and employee have shaped and adjusted my course. As a business ADesignStudio is still small and can adjust as needed.
What would be your dream creative project or a collaboration.
AF: There are many brands that I would be happy to collaborate with. I have always admired [New York lighting designer] Lindsey Adelman. I love her work, but I also feel she has a great business sense and sentiment. I don't know her personally but would be cool work on a project with her one day.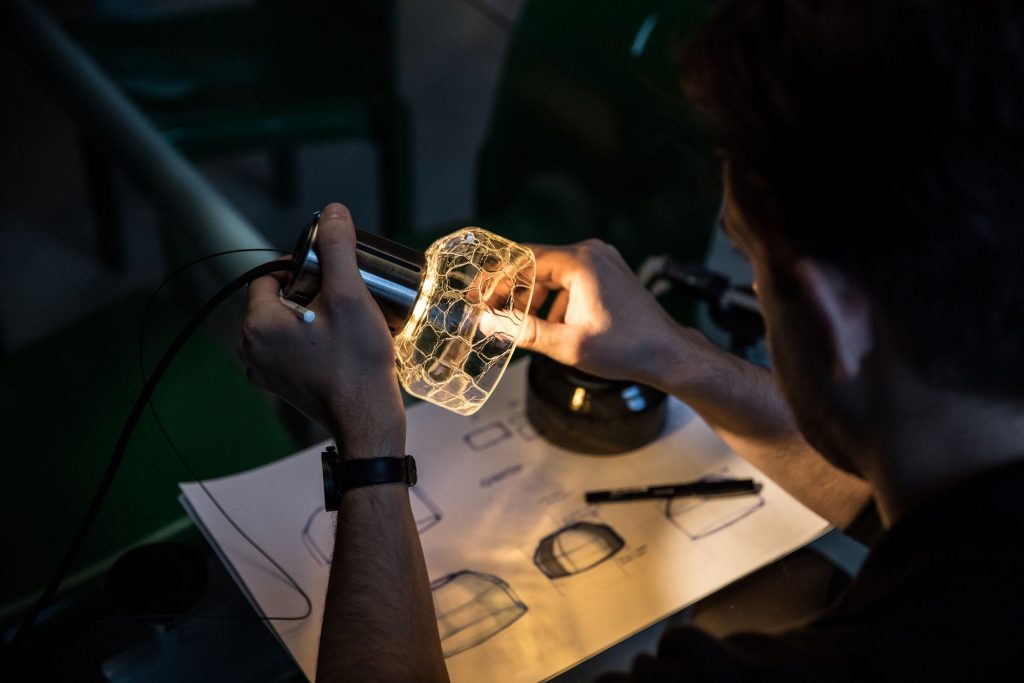 What's next?
AF: I do have some exciting news to share this year. We are working on our first two collaborations with other Australian designers. ADesignStudio has collaborated in the past but not to this extent, and I look forward to sharing these new collaboration collections later this year.
Photography unless otherwise specified: Rohan Venn.
This feature is part of our ongoing interview series with Australian designers and architects. Check out our most recent chats with interior designer Nickolas Gurtler, furniture and bathware designer Thomas Coward, Melbourne design luminary Christopher Boots, up-and-coming editorial darling Alicia Holgar and Sydney stylist and interior designer Claire Delmar.