Harbour 1976 specialises in hand-crafting outdoor furniture which not only exudes comfort and luxury, but also utilises durable materials that withstand the harsh environment that Australia calls home.
Much of the fusion of traditional and modern elements in Harbour's designs can be attributed to the designers' Australian roots.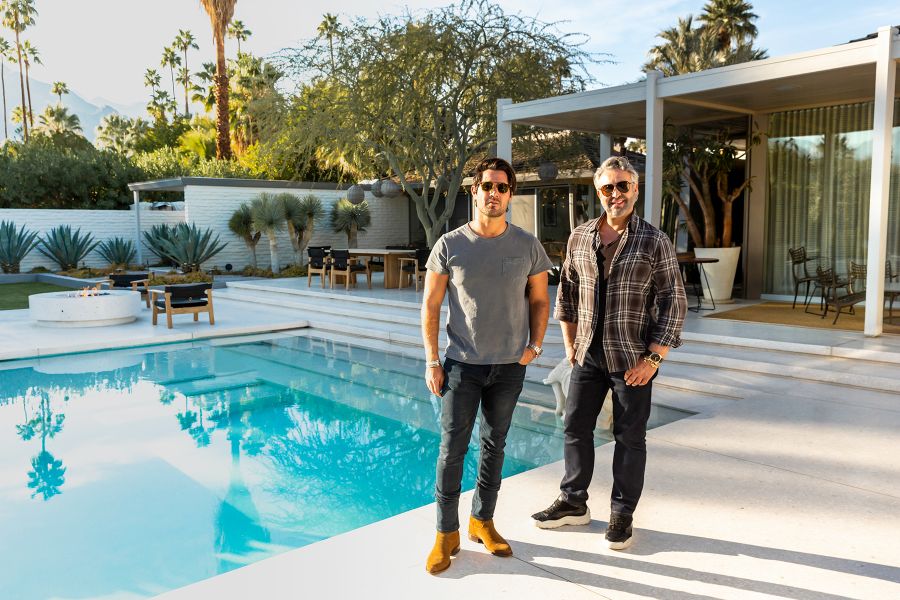 Having expanded their family business internationally, Harrison and Nicholas Condos use Australia's modern beach houses and rugged coastline as their inspiration represented through their unique welding techniques passed down from their father, Jim Condos.
"From nine years old, my brother and I started helping our father Jim in his Sydney furniture workshop," explains Nicholas Condos.
"During our school holidays, our friends would be out surfing, but instead, we spent our time in the family factory on the tools – drilling, bending tubes and learning what would later become the essential skills of craftsmanship," he adds.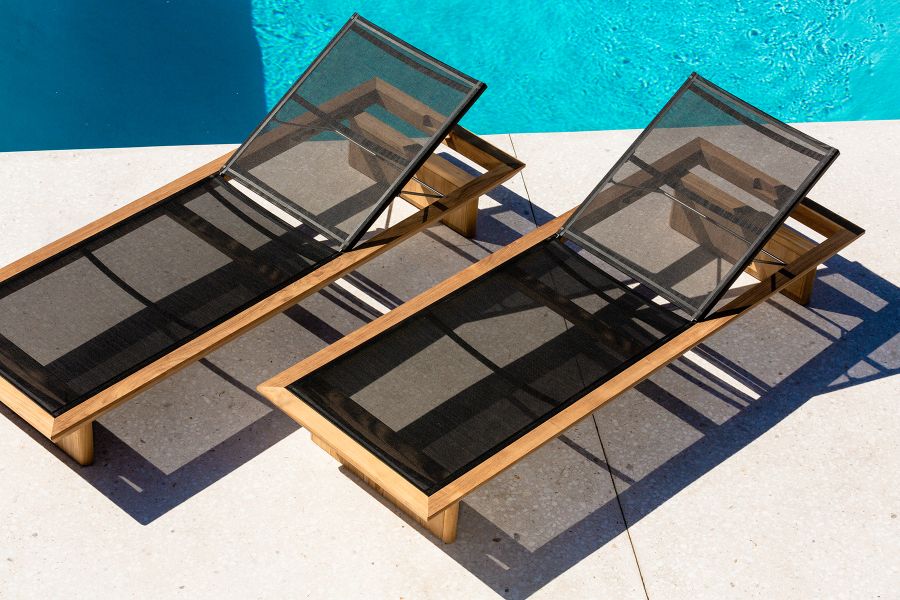 "We didn't really know back then the value of this early induction into furniture making. We learned the art of function versus form from a young age because our father was a perfectionist at mastering the balance between the two.
"We've put a lot of energy into the detailed form of our furniture and it's the little things you wouldn't necessarily notice that make a product really stand out. This could include a particular way a table's legs are welded or the shape of an armchair."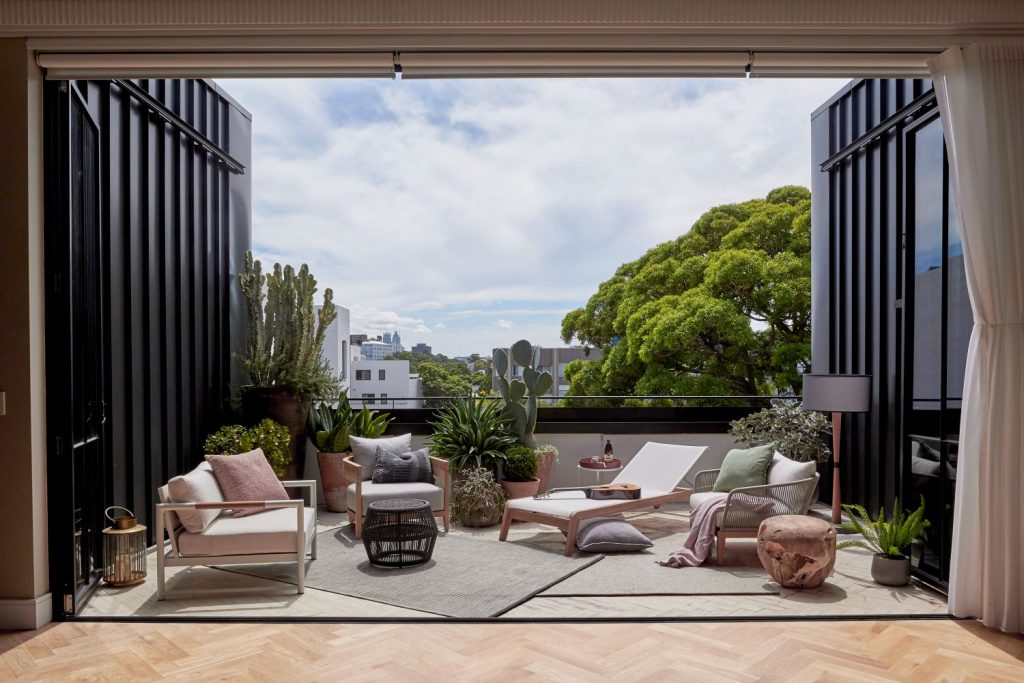 Australia's warmer temperatures means alfresco living year-round, so this aspect plays a key role when designing collections to create seamless modern outdoor and indoor living.
With the ongoing pandemic meaning more time spent at home, Harbour has seen trends of people shifting to a simpler lifestyle, with a focus on choosing sustainable furniture to facilitate a harmonious environment that contributes to their greater well-being.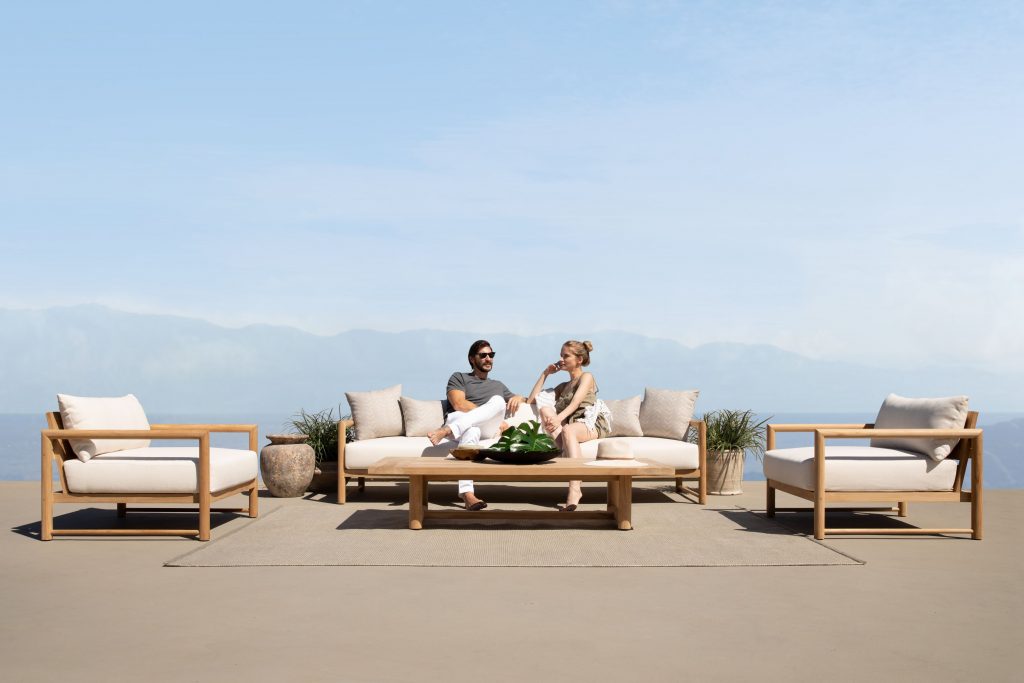 A signature aspect of Harbour's collections is its use of sustainably harvested plantation teak, which is exceptionally durable, requires very little maintenance and contains high natural oil content making it particularly resistant to harsh elements.
All hardwood used in the making of Harbour's furniture is high grade teak selected from carefully controlled, sustainable plantations. Plantation teak is regarded as a renewable resource because it is managed and harvested like many other sustainable crops but without the use of artificial fertilisers or crop irrigation.
Combining this teak with stone, olephin rope and neutral hues creates an earthy palette, which is a welcome addition to both indoor and outdoor areas, amplifying an effortlessly fresh and open living space..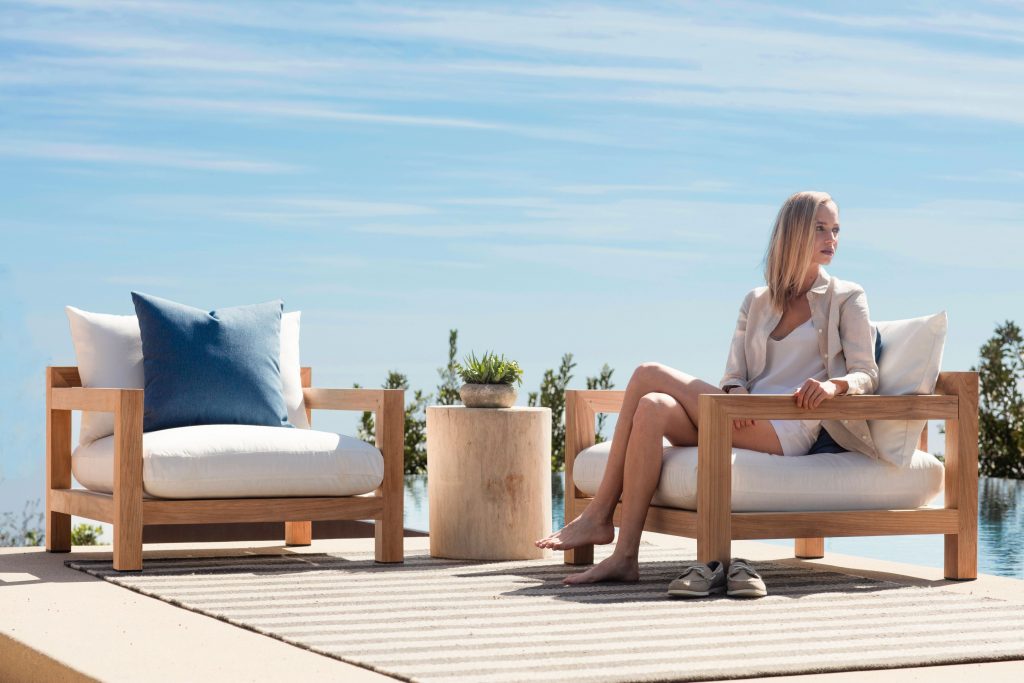 "We're not your average furniture company. We're a lifestyle brand, steeped in a culture that promotes the Australian way of life," says Condos.
"Our signature aesthetic is fresh, light, modern, coastal, luxe-inspired and stems from generations of Australian design," he adds.
"We pay close attention to the quality and the fabrication of our products, scouring the world to ensure we are working with the best materials that can withstand the elements, which is what makes our collections applicable to a wide variety of settings all over the world."
The brand is best known for its high attention to detail, largely due to its vertically integrated business model, meaning the team controls all processes from design, manufacturing, through to global distribution of the finished product. 
Harbour currently has seven showrooms in Australia, USA and Hong Kong.
Most recently, the team opened a showroom in Bridgehampton, New York, with Harbour's collections perfect to cater for the Hamptons lifestyle.
Learn more about Harbour and its collections at www.harbouroutdoor.com.au.
Earlier this year, Harbour joined as an IDEA 2021 sponsor. We caught up with the Condos brothers to discuss family, business and why the brand chose to sponsor the IDEA Object Furniture and Lighting (Rising) category.
Lead image: The Harbour 1976 Balmoral Collection. Photography supplied.