Creativity will "go through the roof" when the coronavirus pandemic passes, forcing designers to be even more "individual, unique and distinctive" according to Rothelowman design consultant Jackie Johnston.
"This experience will further serve to separate the cookie cutters from the good designers," Johnston tells ADR.
"It's an opportunity for all of us to stop, focus on how we do our jobs and not go into auto pilot," she says. "To get away from Pinterest-influenced design and be innovative and unique."
While many practices have experienced cancelled or postponed projects, Johnston believes the industry will pick up and designers might need to work under shorter timeframes.
"Client expectations are likely to change after fears of the pandemic pass. We expect many will rush to finish the projects they put on hold or reposition assets," she says.
"But at the same time, there won't be the same economic climate there was before COVID-19."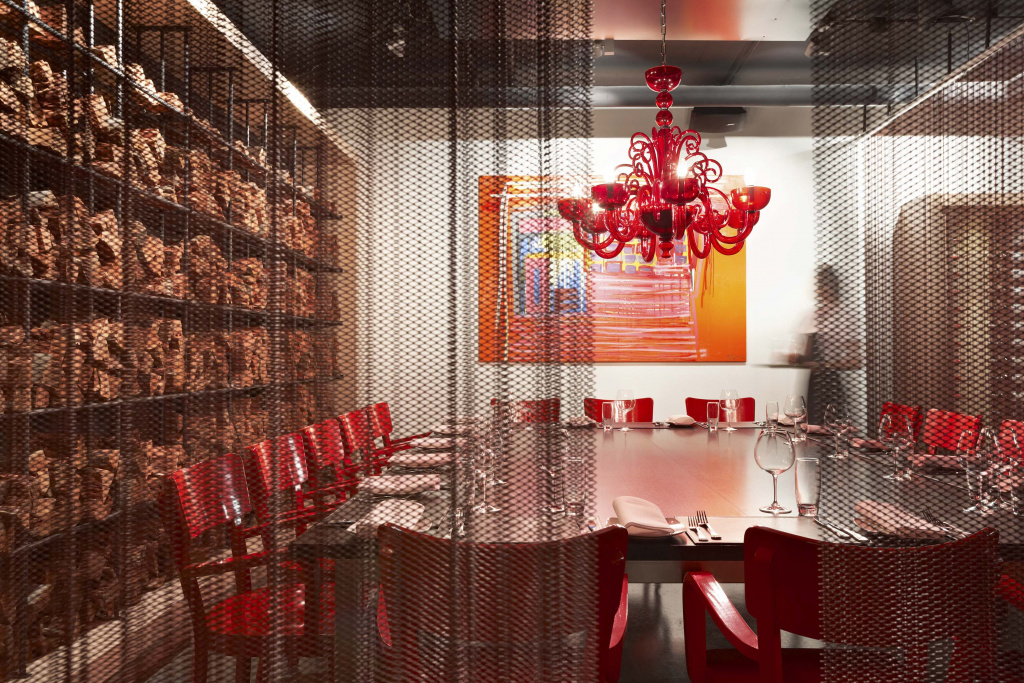 In such conditions, Johnston says it'll be even more important for design firms to find clever solutions when tailoring an outcome for their clients.
"The mark of a good designer is their ability to use a combination of inexpensive and more expensive materials in clever ways. Ultimately however, it's a matter of problem solving," she says.
"I think clients are going to demand individual and distinctive designs that provide a marketable point of difference, but also stay within time and budgetary constraints."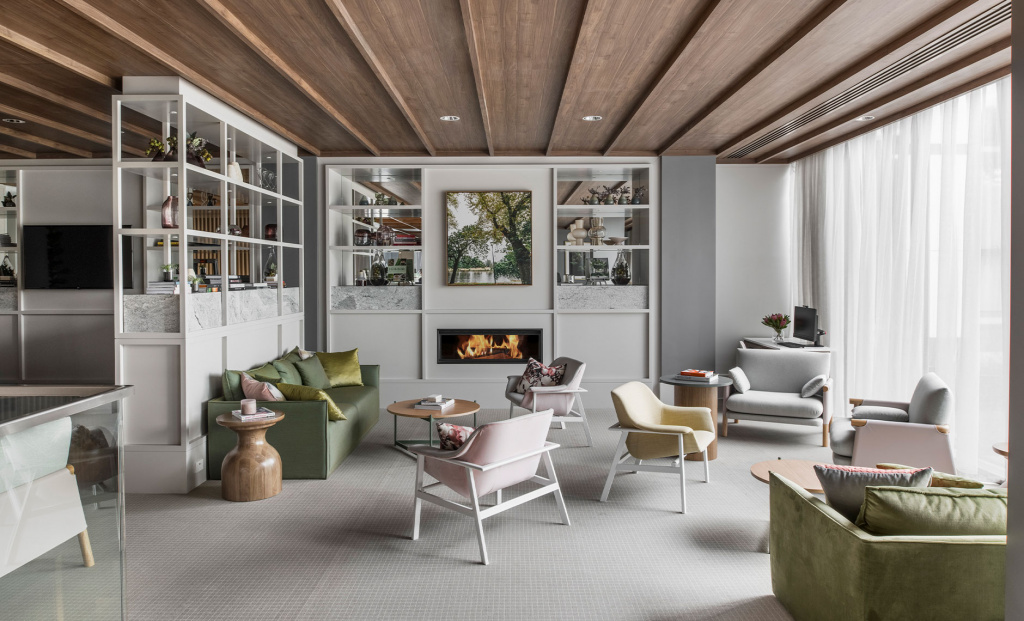 While COVID-19 has forced many hotels to shut their doors for the time being, Johnston says there is still plenty for designers to offer clients in this area.
"There is a huge opportunity for refurbishment at the moment without the operational disruption," she says.
"For some operators this may mean a simple refresh of conferencing facilities, decor updates to guest rooms or new carpet to corridors," she adds.
"Designers can also generate concepts for future projects, allowing the hotelier to forward plan in terms of programme and capital expenditure. Consultant fees for the concept design phase are relatively small and the time to generate the concepts relatively short."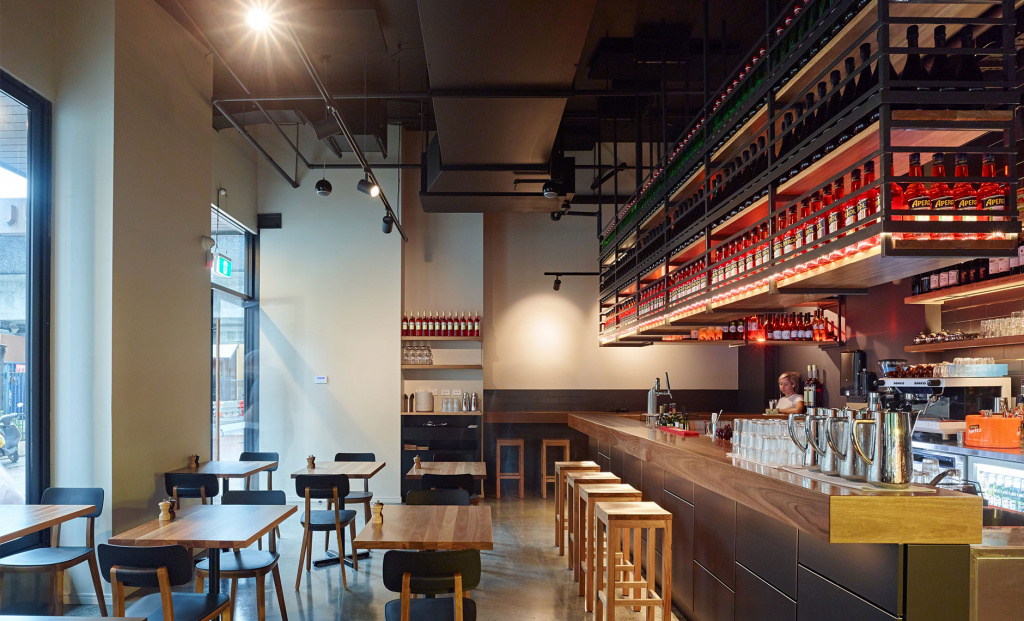 With 30 years of experience in the design industry, Johnston worked as an associate director, prior to starting Lombard and Jack in 2010, joining Rothelowman in 2019.
Her design philosophy is focused with a strong architectural aesthetic combined with a love of detail and she's currently working on Australia's first Moxy Hotel with the Rothelowman team.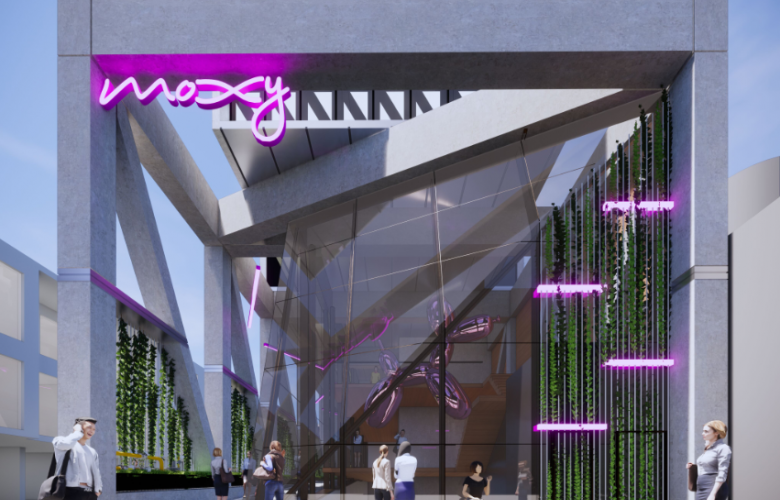 Slated to open in July 2021, the "playful and youthful" arm of the Marriott International brand is being built in Melbourne's South Yarra, and Johnston has been collaborating with her design team throughout the lockdown, sending mood boards to Hong Kong and hosting Zoom meetings.
"We can't take clients out to lunch or walk around the spaces we're designing like we used to," says Johnston about the project.
"The way we do our job has changed and we need to be looking at the big picture. What will clients and consumers want when all of this is over?"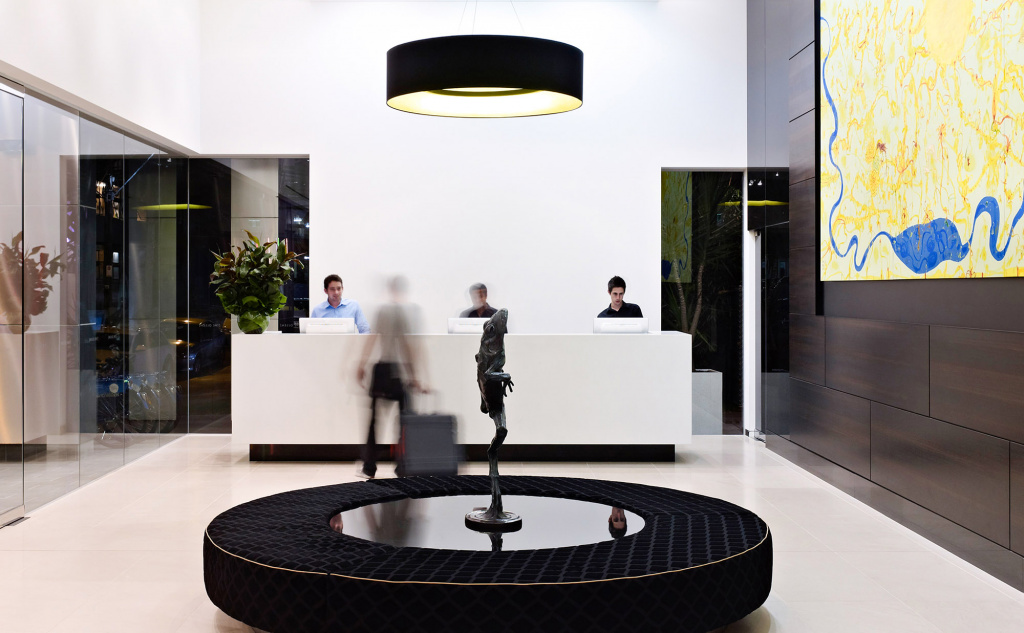 Johnston says designers should be using this time to be "introspective and contemplative", reviewing how they go about design.
"There has been too much focus on creating Pinterest-perfect interiors without any substance," she says.
"Designers who are influenced by Pinterest, who are obsessed with being fashionable and cookie cutter are going to find it very difficult to stand out," she adds.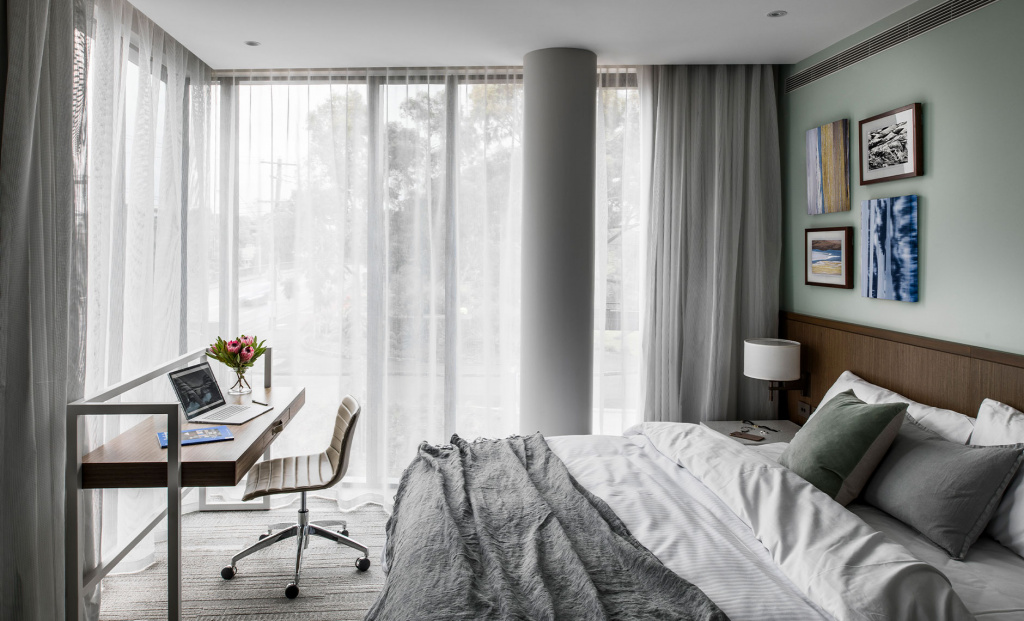 As for seeking out new opportunities, Johnston suggests designers "keep their ears to the ground.
"Everyone is interested in talking about future projects and opportunities – potential clients, developers, builders, suppliers – it helps to keep communicating and stay connected."
Read our other leadership-during-COVID-19 Q&As with interior designer and director Kate Challis, Mim Design Studio director Miriam Fanning, Decus Interiors director Alexandra Donohoe Church, lighting designer Nicci Green, property developer Shannon Peach, architecture studio Greenbox Architects and Paul Conrad Architects principal Paul Conrad.
Stay up-to-date with our coverage of the A&D industry and coronavirus with our dedicated COVID-19 resources page and hear messages of hope and advice from Aussie architects and designers in our Working from Home video series.
Lead photo of Jackie Johnston. Photography supplied.