Adam Kane has made a space for himself in the Australian design scene, carving his way to the top with an aesthetic that is beautifully Brutalist and monastically memorable.
There is a thoughtfulness to Adam Kane that may have everything to do with the meandering nature of the conversation on a slow Friday afternoon or it could be part and parcel of the Melbourne architect's own quiet character.
Either way, there is none of the swagger you'd expect from the 2021 IDEA Residential Single winner.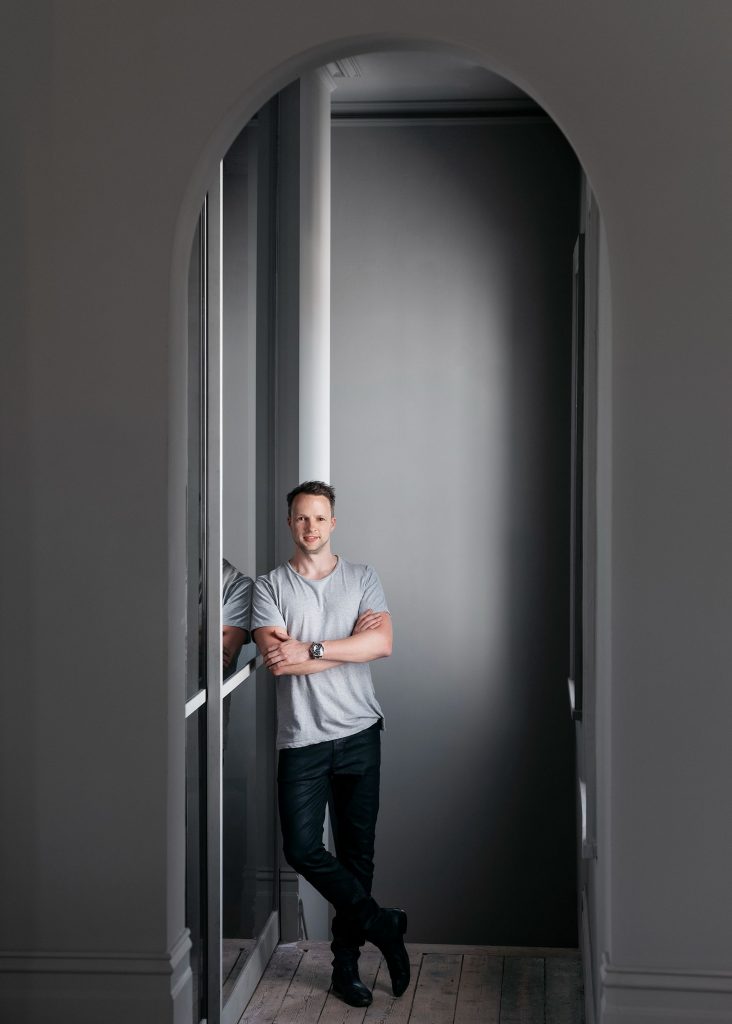 "I've got a media release, which is probably a bit more eloquently written than me waffling over the phone," he says, when discussing his winning project – the stoic and beautifully executed Barwon Heads house.
Kane designed the seaside residence at the helm of his eponymous practice with little more than a few words from the client that included "barn-style extension" and "suitable for a coastal environment".
The finished project is monastic and memorable with a pre-weathered timber cladding that wraps around a textured space of refuge and calm.
Overhead – six and half metres overhead in some places – is what Kane describes as his "hero ceiling" – a recurring design element that has come to define his practice.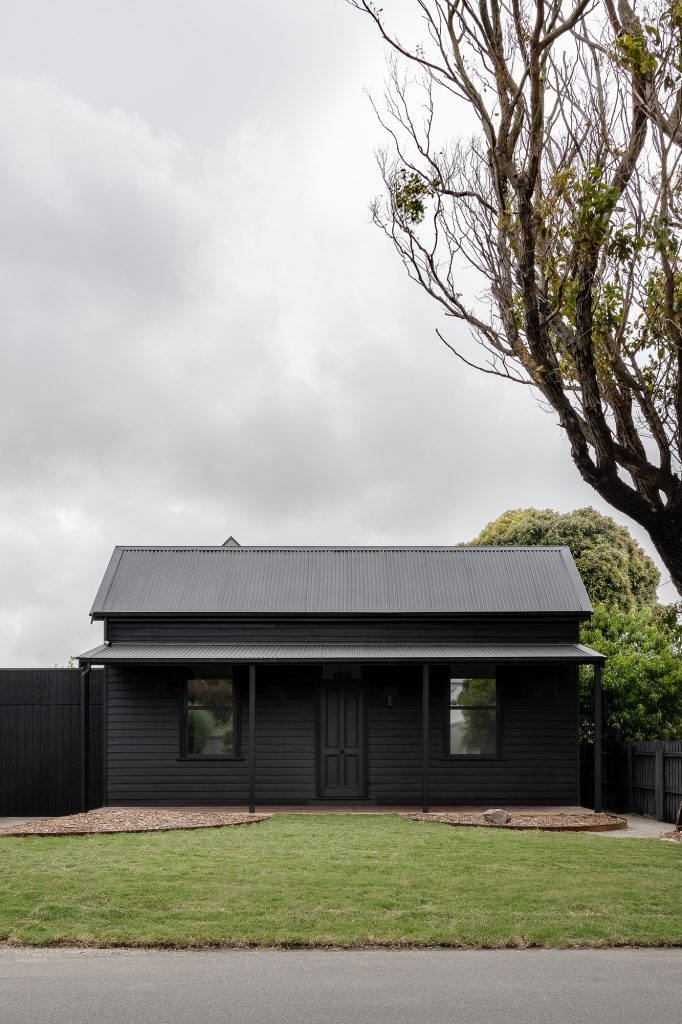 "We wanted to provide that visual warmth and avoid the starkness of a white plasterboard ceiling," he explains.
"So we settled on custom-stained and grooved American oak running on two planes from one side of the building to the other. And since we didn't want to puncture them with a whole bunch of services or downlights, we designed a 20-milimetre thick LED strip, which also runs 15 metres or so.
"When illuminated, it acts as a slither or slice of sunlight filling up the whole room."
As with many of Kane's projects and in some respects, the architect himself, there is a clear level of restraint to Barwon Heads house. It's pure and pared back – design tropes that elsewhere are doublespeak for cold and stark, but in this project – and in everything Kane does – are nothing of the sort.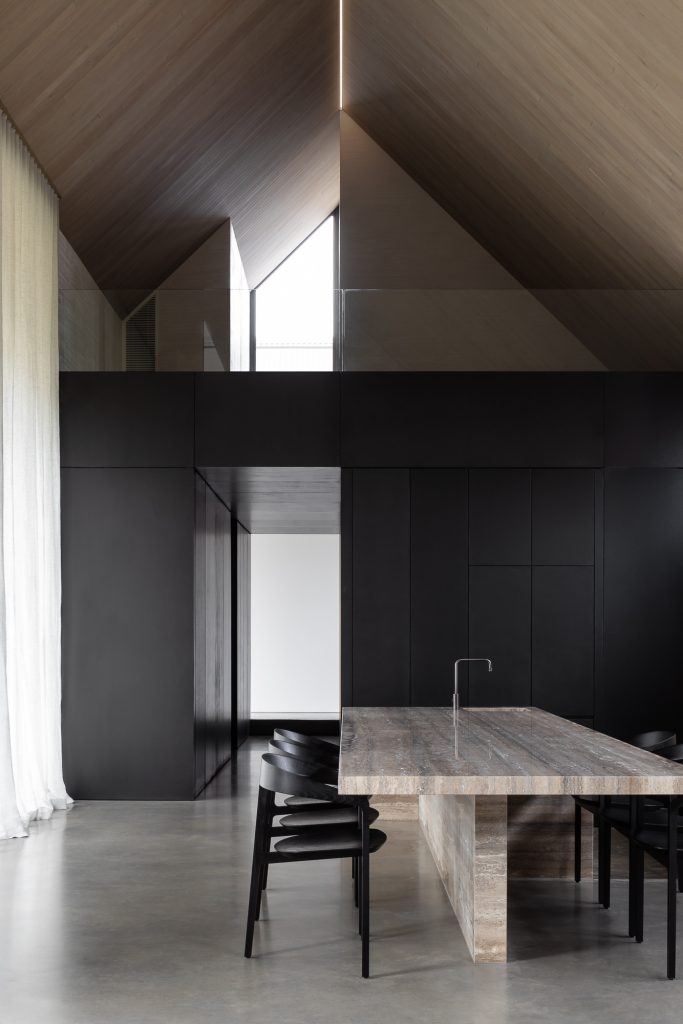 His projects channel Western European Brutalism and the Belgium masters he says are a particular source of inspiration, bringing to our shores an aesthetic that isn't afraid to stand before you unadorned and free from unnecessary ornamentation. Each individual design response has a reason for being. Beauty and functionality are balanced rather than combative.
"I would describe it as playing with the level of refinement and subtlety, often through textures of the same material rather than going to the extremes of busy for busyness' sake.
"Within that is an aversion to having something that's too fashionable or will date before the project's finished. These are family homes, not café fitouts. It's often a long-term investment, so there's a level of ethical or moral obligation to not design something that has gone out of fashion before the client has even moved in."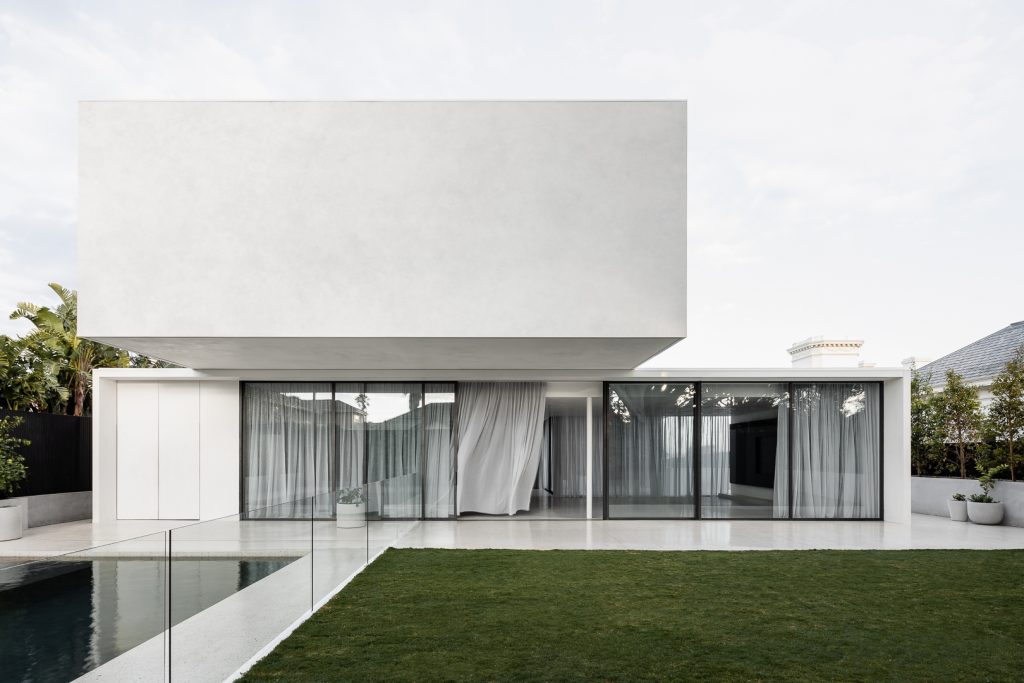 The confidence with which Kane speaks of his aesthetic is new. I first met the Melbourne architect some three years ago. He'd been in practice for almost as long, starting Adam Kane Architects after a decade at single residential firms.
He spoke of following his parents ‒ both interior designers ‒ around construction sites in total awe of the grand homes being built and the complexities that ticked away behind the scenes.
But conversations with Kane also touch on the difficulties of starting out in the Australian design industry, of the complexities of project and financial forecasting and the disillusionment that stems from being unknown and desperate for market exposure.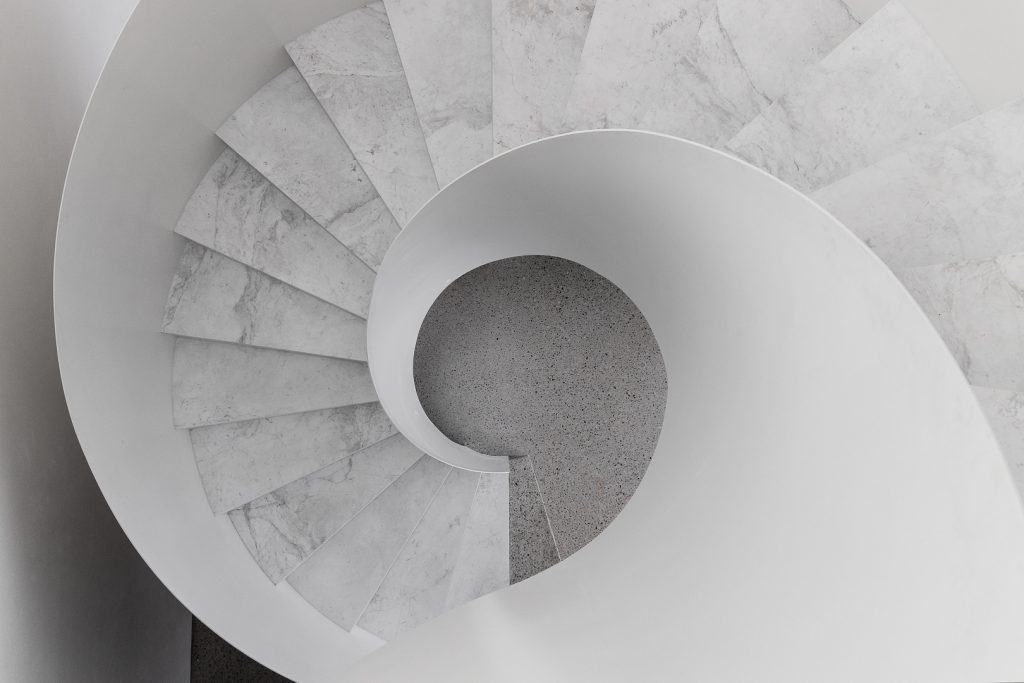 "It was a fairly hard slog at the beginning," Kane says. "I didn't have family or friends with huge budgets or connections, so there were a lot of projects that responded completely to the clients' individual aesthetic.
"Often you hoped for something of an alignment, but often there wasn't any. Nowadays that isn't the case. I can honestly say every project we've taken on or have on the books is something we're proud of, and I'm fortunate enough to be in a position now where I can say 'no' to something if it doesn't align."
As for what's on Adam Kane Architects' books now, there is one project he shares with next-level infectious enthusiasm. It's his own weekender, cheekily dubbed A House.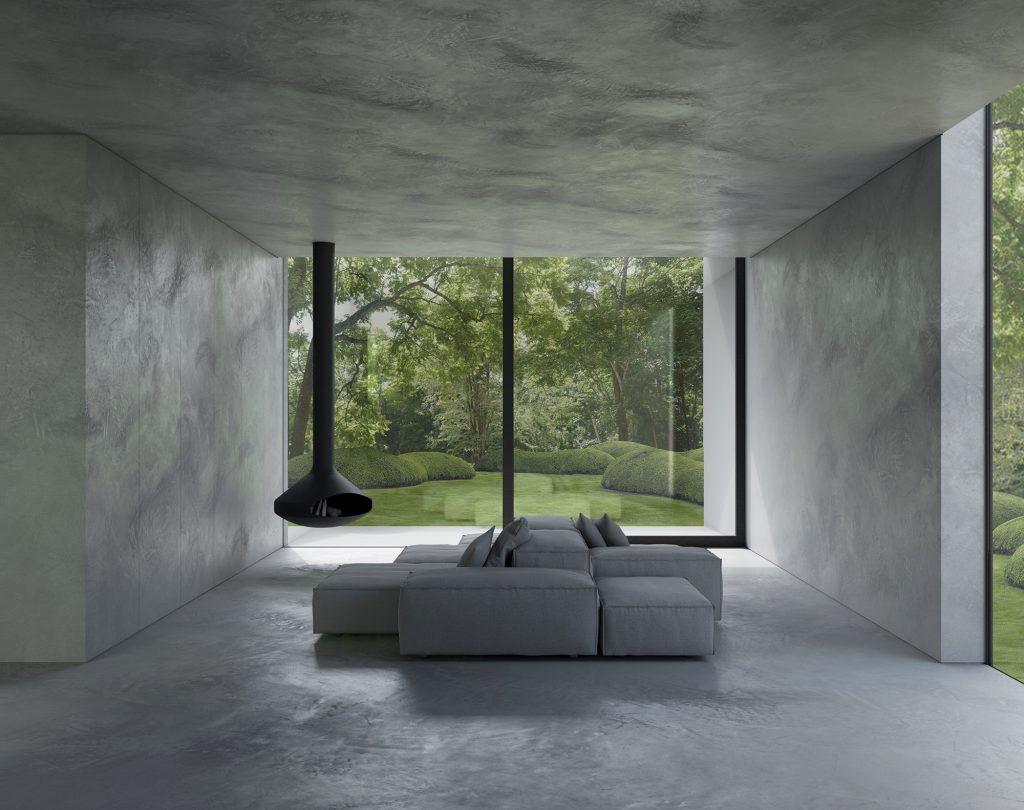 He opens with "it's all concrete", adding "it's pretty out there" almost as an afterthought thrown in to manage expectations.
The qualifiers don't do his Daylesford home justice. Tucked away on half an acre, the project, which is in the early stages of construction, is sculptural and serene.
There's a temptation to tiptoe through the renders, speaking in hushed tones with the same reverence I imagine a much younger Kane felt on those construction sites with his parents.
He has no time for such platitudes and is far more interested in pointing out the massive stainless steel island, the suspended fireplace in the living room and the heated pool that's inspired by a dip in Peter Zumthor's Therme Vals spa in Switzerland.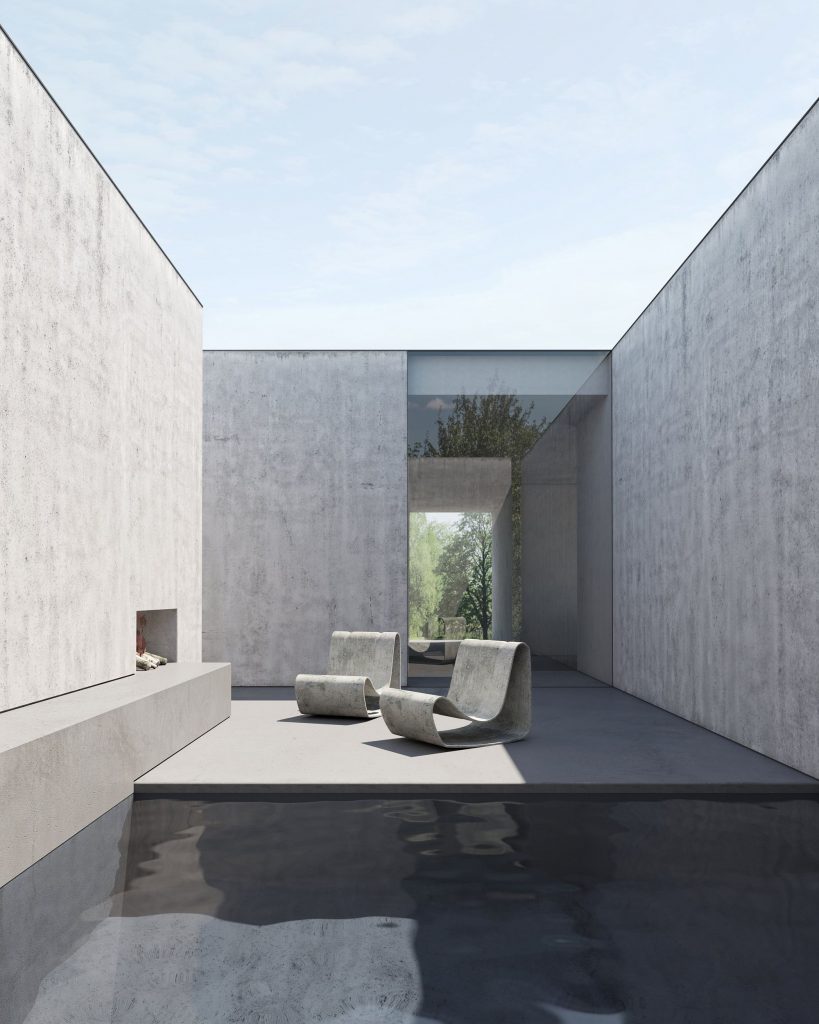 A House is the physical confirmation that Kane has hit his stride. The architect has led his practice in a direction that isn't for the faint-hearted. He's not seeking to please, acknowledging his aesthetic is not for every client, every award program judge or every fellow design contemporary, but it is unfalteringly true. True to form, true to its original intention and true to the people who will one day call it home.
But beyond that, it's true to the vision Kane set out for himself in the not-so-distant past when his studio was little more than one man behind a desk with a handful of drawing tools. Which leads to the final question of the lengthy chat – what advice would he give to young designers?
"Something clichéd probably. I could word this more eloquently, but never give up. No, that's too obvious…
"To push for your beliefs. Really strive for that perfection and don't settle because everything matters. Does that work? I can email you something better if you'd like?"
Photography by Timothy Kaye.
This article originally ran in inside magazine. Grab a copy on newsstands now or online from the ADR store.
IDEA 2022 is now open for entries, celebrating the best Australian interior design projects and the studios and designers behind them.
This year, entries will be open until 10 June, with discounted early bird rates available until 1 May.