Dark greys dominate in Adam Kane Architects' new office in South Melbourne, a choice the practice made after transforming the space into one open plan studio.
"As we removed all of the internal load bearing walls to let in more natural light, we were able to utilise a darker palette to create a somewhat moody yet sophisticated atmosphere," says director Adam Kane.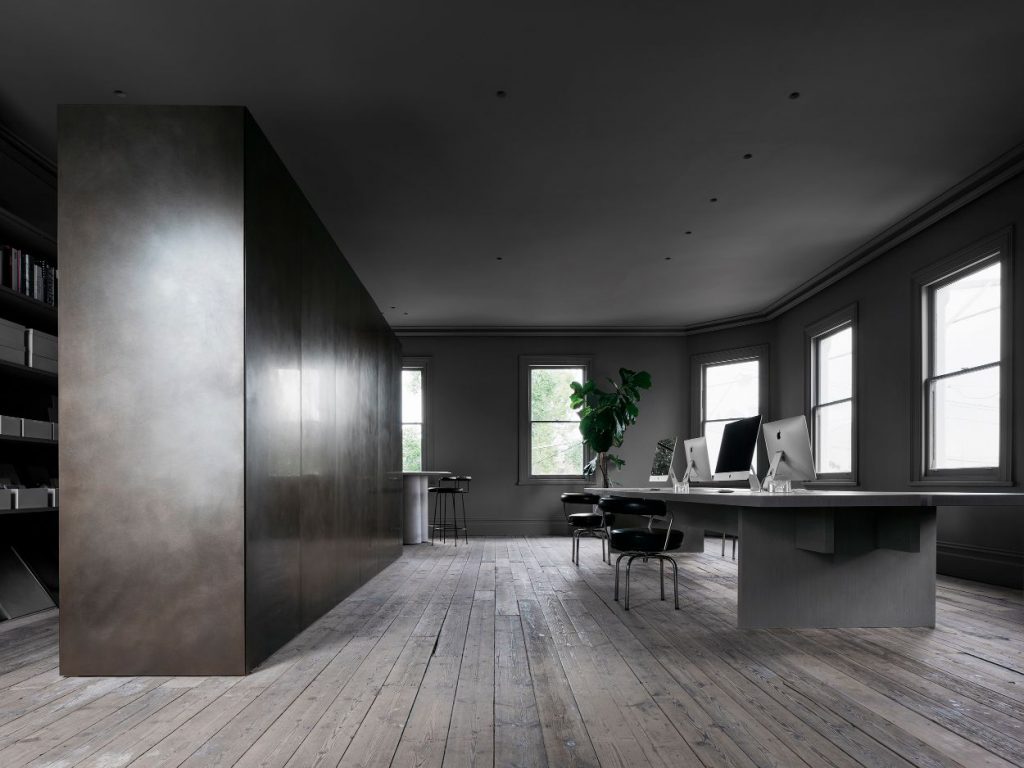 The new office space is divided across two floors of a former Victorian corner hotel. On the ground floor, a bathroom sits next to a narrow staircase, hidden by a large pivot door.
On the first floor, the meeting room and main workspace are divided with a transition in floor levels. A bronze joinery block wall further divides the formal and informal zones of the workspace.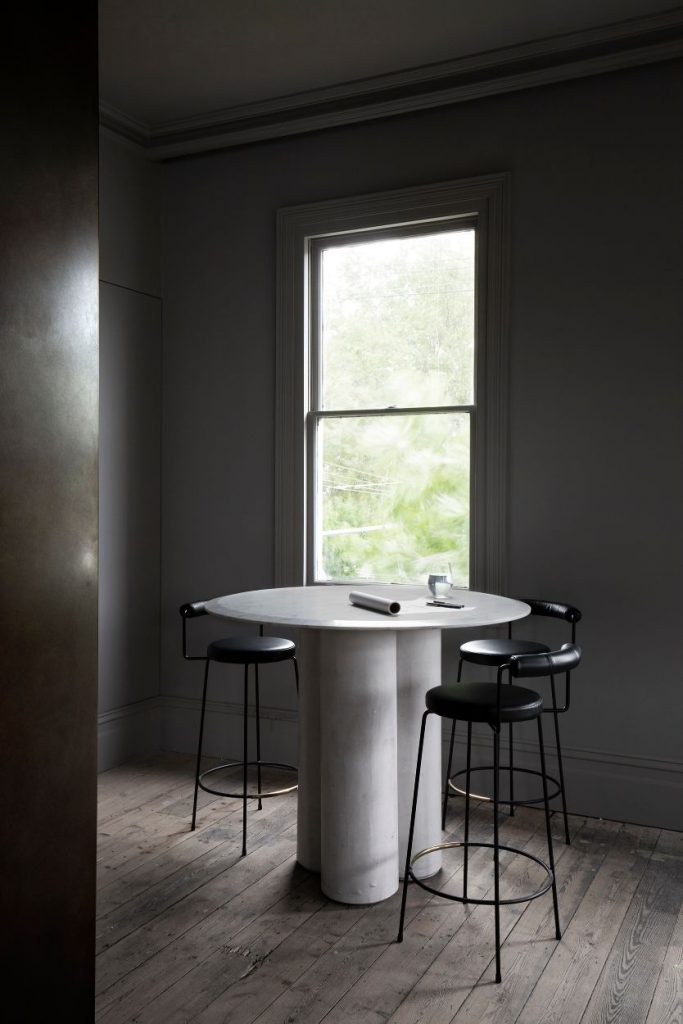 Clad in panels of custom dipped bronze, the block conceals the kitchenette and sample library and casts an "ever changing play of light across its patinated surface".
Custom 3.6 metre steel-framed doors allow the meeting room and main workspaces to be closed off entirely, providing flexibility for events and client meetings.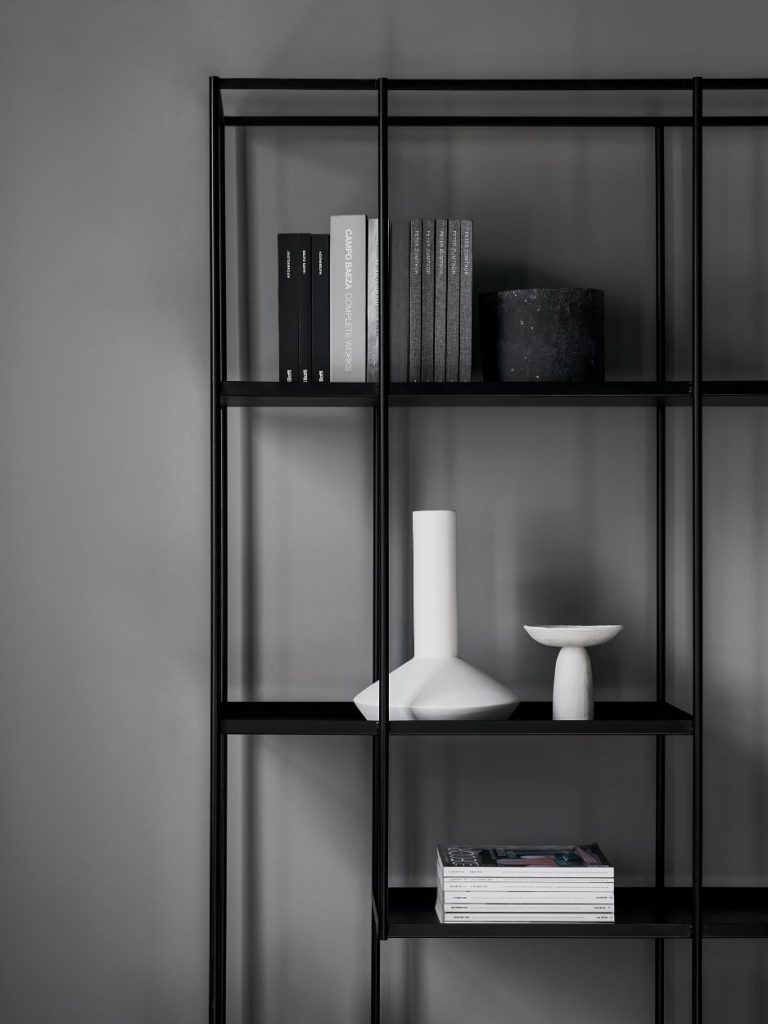 Adam Kane launched his eponymous practice in 2015. He was shortlisted for last year's IDEA Emerging Designer of the Year award.
"Designing our own office was an opportunity to showcase the work that we produce, particularly through our focus on minimalistic design. We're excited for clients to be able to experience this firsthand," he explains.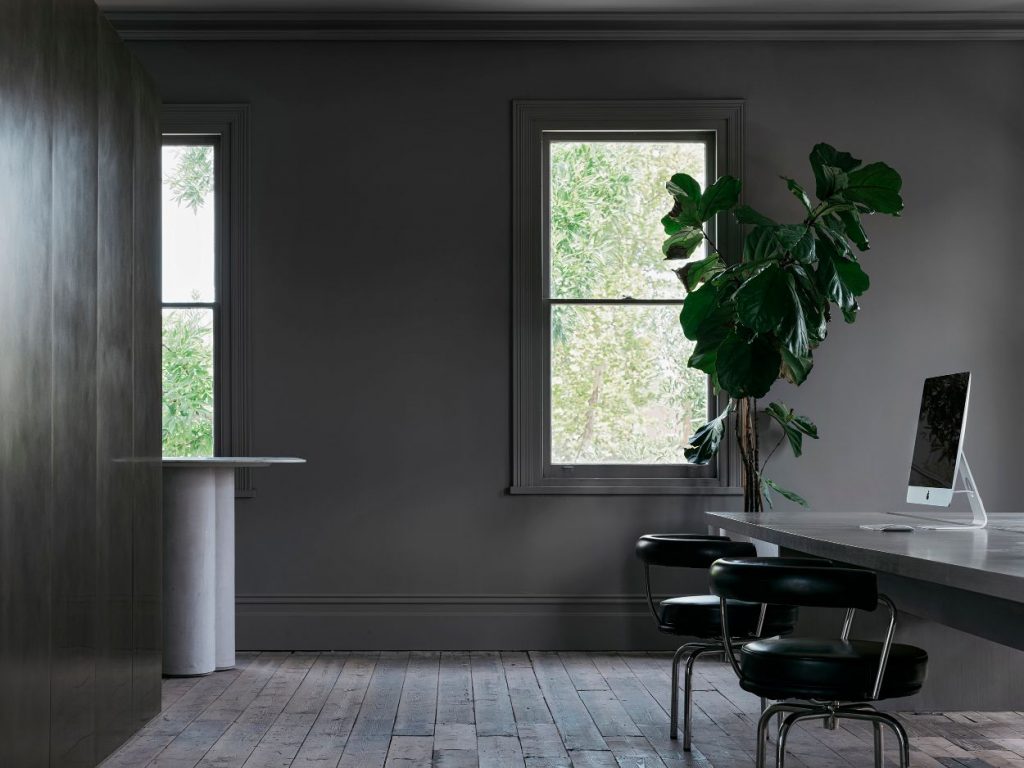 The abundance of natural light in the renovated space is contrasted with a grey hue, which is used on all the architraves, ceiling and walls. This "purposeful layering of grey provides a soothing backdrop to the office, allowing a collection of custom pieces to be accentuated," says the practice.
A five-metre long, timber-veneer desk purpose built in its place sits at the centre of the workspace. Behind it, a marble table supported by three polished plaster pillars serves as a "collaboration corner". The stone offcuts from the tabletop were used to create a secondary side table.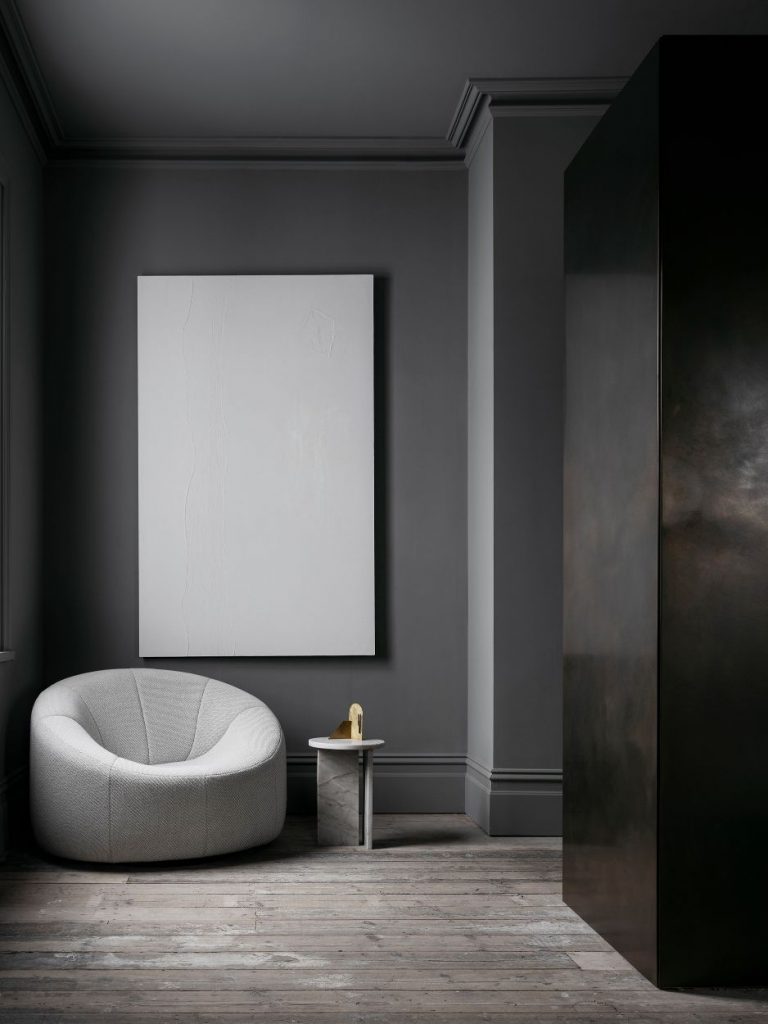 Keen to maintain the Heritage elements of the building, the practice chose to leave the 120-year-old floorboards raw and unfinished.
Aside from these custom pieces, the studio kept the furnishings to a minimum, selecting a Pierre Paulin-designed Pumpkin chair from Ligne Roset for the main workspace and Arrow lamp from Apparatus above the custom grey stone table in the meeting room, whose legs and top were cut from the one singular slab.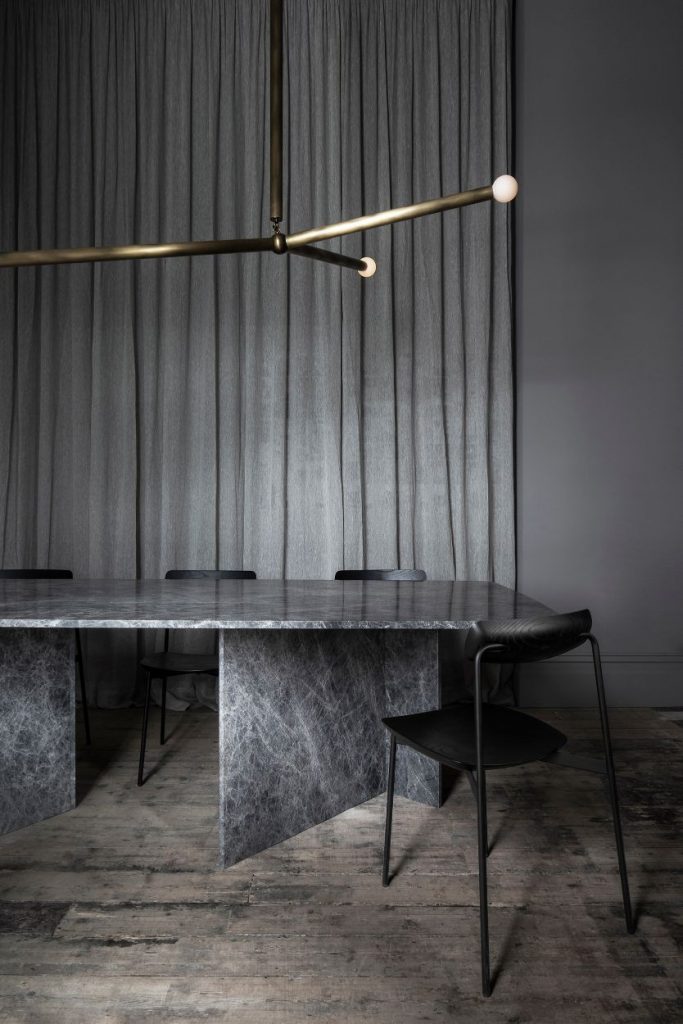 Adam Kane Architects also applied its signature minimalist style to a standalone garage and studio in Blackwood and the Mariana Hardwick bridal store, which is located a few doors down from its new office.
Kane recently spoke to ADR about the childhood memories that inform his design and the challenges he's faced since starting his practice.
Photography: Adam Kane Architects and Felix Forest.