Set with the task of redefining bridal retail, Adam Kane Architects has created a new, contemporary boutique for Mariana Hardwick in South Melbourne, Victoria.
The new showroom was required to be both elegant and refined, and the concept also sought to reimagine the luxury shopping experience. It was imperative the design of the new store helped to strengthen the future direction of the Mariana Hardwick brand and, most importantly, showcase the design of the new-season gowns.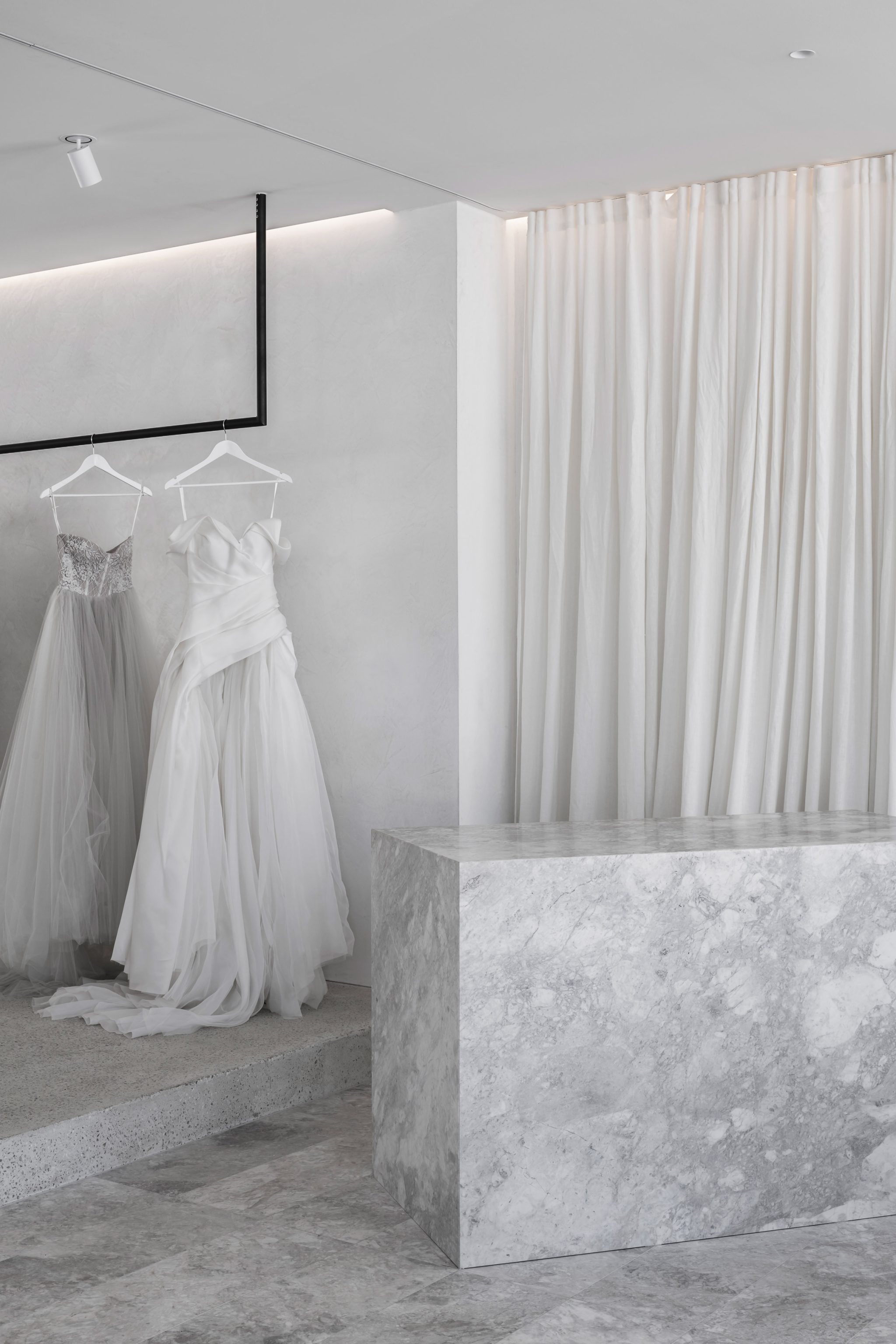 To achieve this, Adam Kane, director of Adam Kane Architects, took his design inspiration from museums and European luxury boutiques, places with a more pared-back aesthetic. The design utilises a simple yet refined palette complemented with a fresh take on the typical bridal store layout.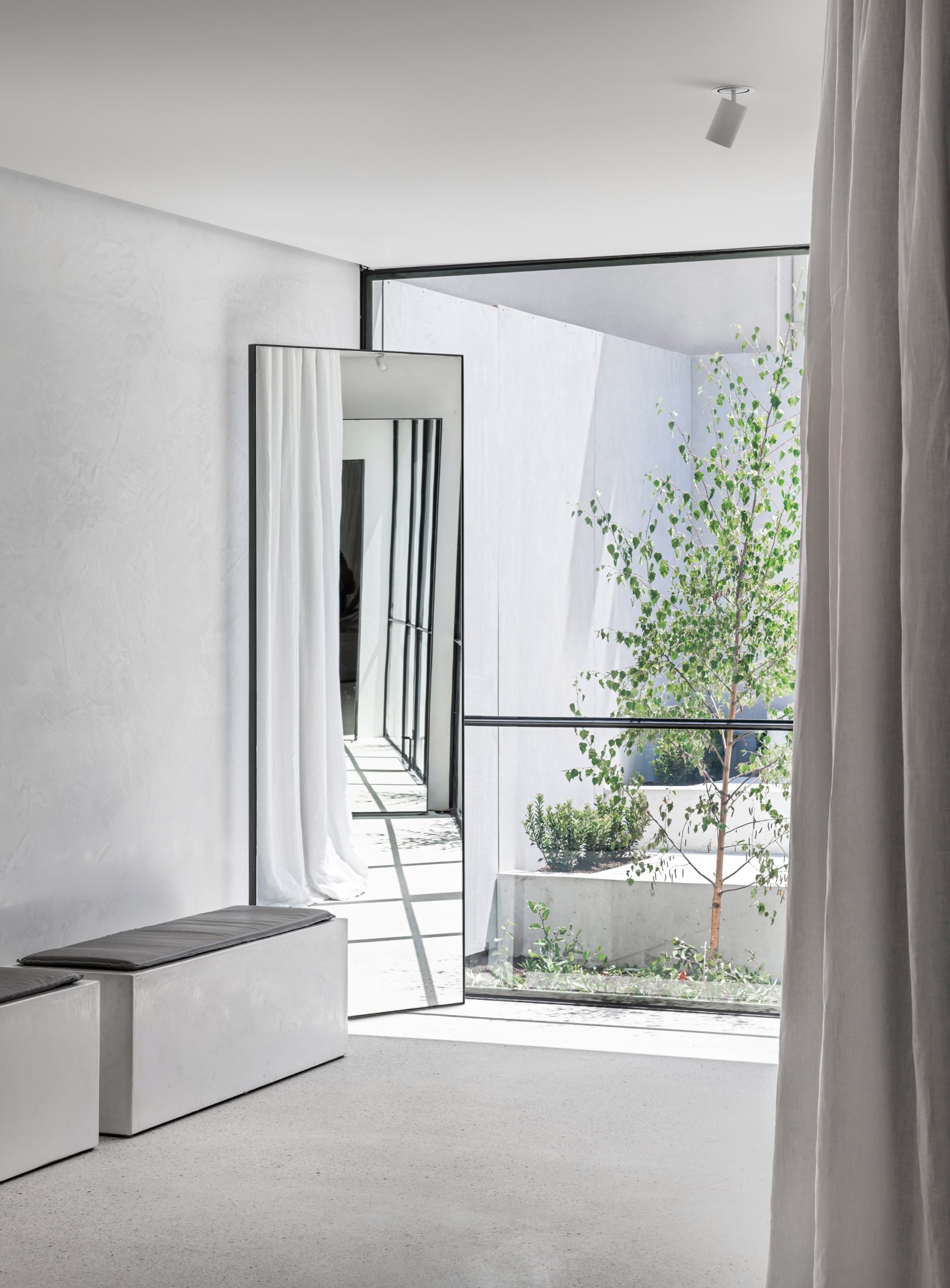 The design significantly differs from the conventional opulent, and sometimes overly feminine, spaces that are found in most bridal showrooms.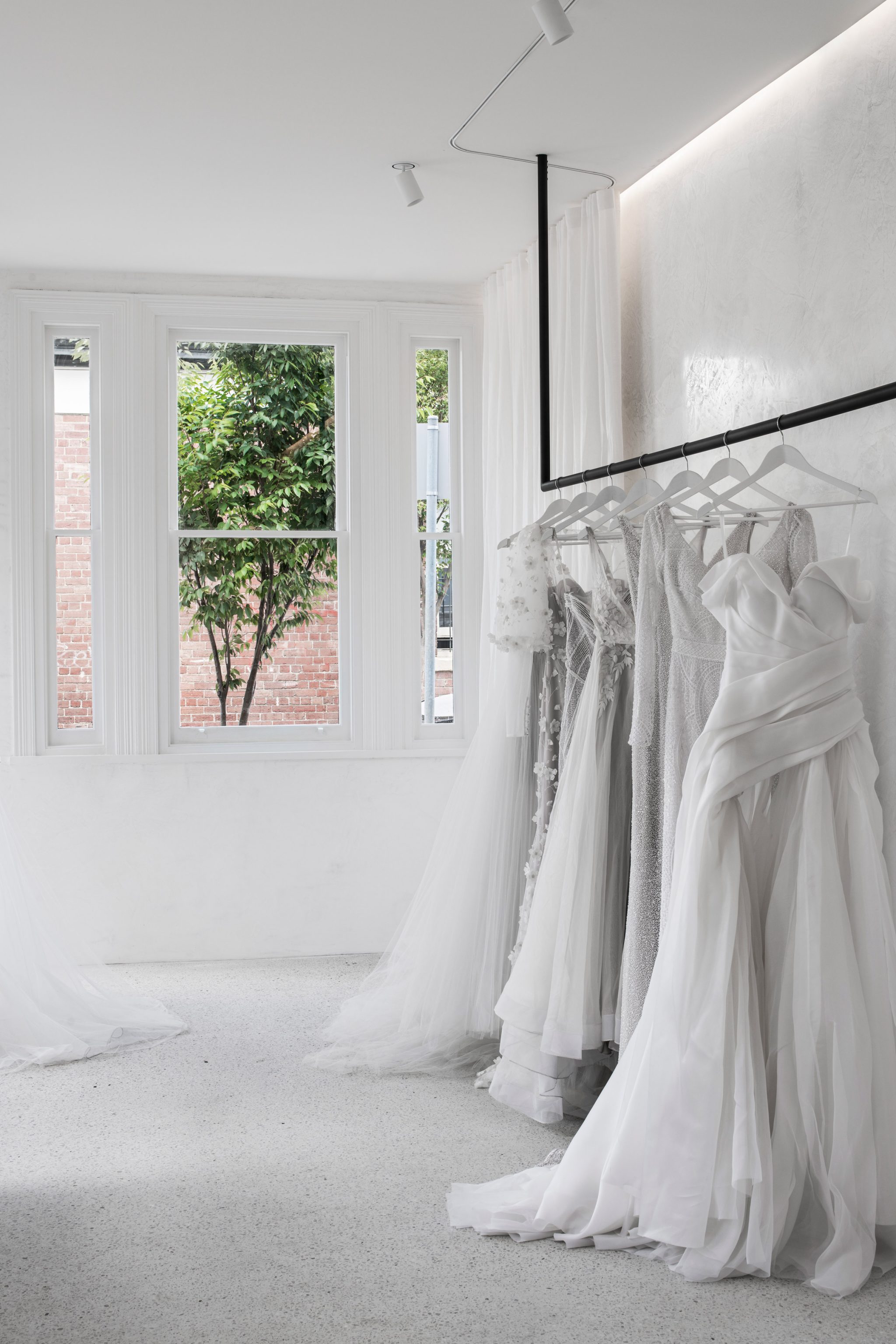 As a point of difference, the most immediate feature in the all-white boutique is the fitting room, which is draped elegantly in linen from floor-to-ceiling and has been deliberately placed front and centre of the room.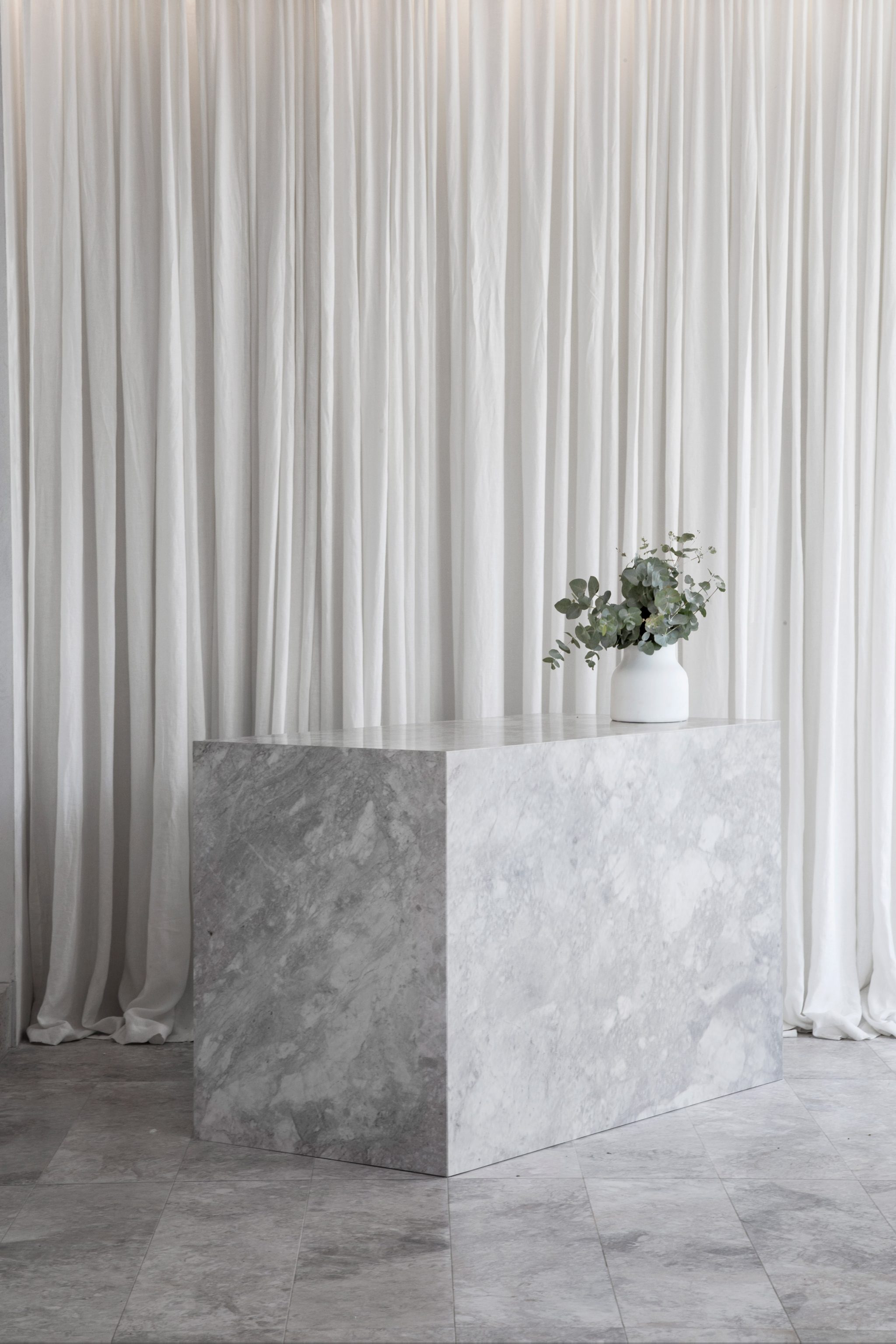 The hero area of the boutique is the private circular space that expertly sets the stage for each bride who enters the store helping to heighten the intimate experience of being fitted for such a significant item of clothing.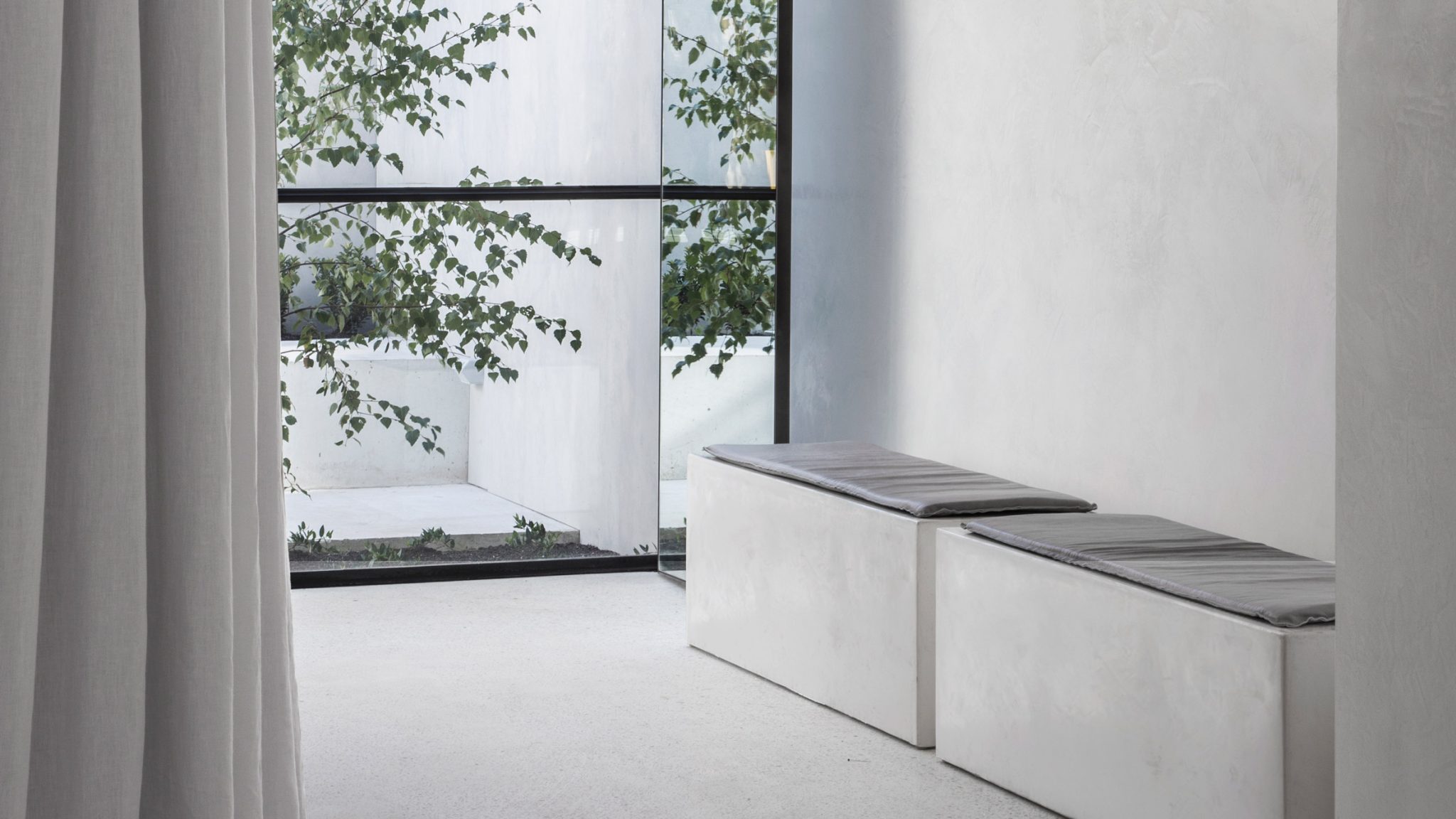 Maximising the space, polished plaster walls cast reflections throughout the showroom, to bring the foliage from outside in and punctuating the all-white interior with fleeting moments of green. Replacing a north-facing wall at the rear of the boutique, a private courtyard has been included and the floor-to-ceiling glass allows ample natural light to flood the room.
Photography by Tom Blachford