Architect Adam Kane discusses Hardwood House, a home with 
a double function that was inspired by European chalets.
Hardwood house was designed with intended use as both dwelling and overnight high-end accommodation in regional Daylesford, Victoria. With this setting in mind, the intention was to create a contemporary home that referenced the warm, textured timber chalets of alpine Europe.
Designed to a modest floor area and budget, the floor plan lends itself to the flexibility of being used as a single house, or two independent and private rentals with separate entrances, facilities and outlooks. Externally the building was designed as two timber-clad gabled forms, appropriate for the area.
These pitched-roof forms were referenced internally with high raked-ceilings, which create a great sense of volume while reminding the occupant of their setting. It was believed that a sense of comfort and relaxation could be achieved within the interiors through a darker, emotive colour palette, enhanced by the predominant timber-lined finishes.
The timber floor, wall and ceiling linings, all of which were locally sourced and hand-finished, add a sense of warmth and luxury for the inhabitants, while referencing the surrounding garden plantings. From early on in the design process the designers strived for a unique approach to the use of timber. A predominant use of rough sawn timber was selected as wall and ceiling linings. Treated in a warm, deep, hand-stained finish, it has achieved the sense of enclosure and comfort required of the brief. A sense of 'air' was achieved through a light- coloured timber flooring, laid at an angle as a light-hearted approach.
The home's interiors are considered unique, yet subtle and restrained, following the path of appropriate and timeless design without excess.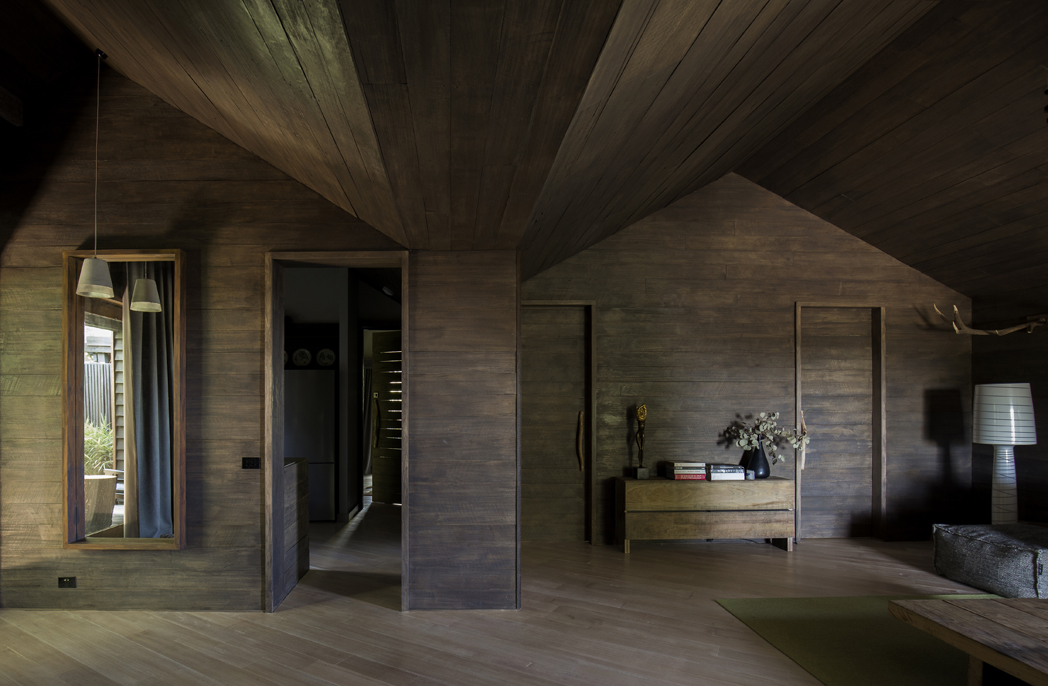 AR: How did the Hardwood house brief come to you?
Adam Kane: It's actually a holiday house for my parents. The intent was to design a three-bedroom house that could be split into two halves: a one- bedroom section and a two-bedroom section, so that they could be rented out as accommodation independently or as a whole. Given that my parents hadn't owned a rental house before, it was important to design it in a way that, if renting didn't work out, it could be sold as a singular house. So it was important to factor that in.
What was the brief and how did it evolve?
The project is in Daylesford, a cold climate town in rural Victoria, about an hour-and-a-half from Melbourne. It's a getaway location and the house needed to offer a sense of comfort. In the area there are a lot of miners' cottages that are all very light and bright and cold and a bit twee. I wanted to do something that was still referential of the area, but had more of a solidity and permanence. We chose a darker, moodier palette, which evoked a feeling of enclosure and safety. There's a real sense of calm and peace in the house. The walls are all really thickly insulated and that's for both acoustics and to provide the impression that you are in your own little world. Having that feeling of privacy and just getting away from it all was what we wanted to achieve.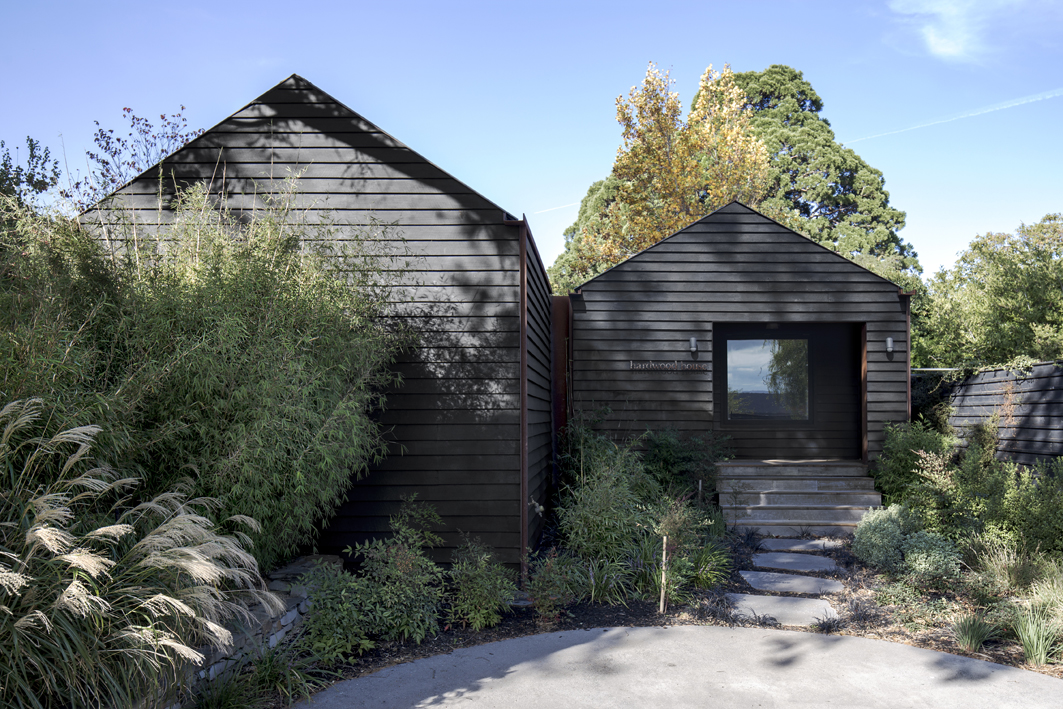 What was the inspiration for the project?
The initial inspiration was the two gabled forms on the façade.
There is a lot of wood in the project, how did you make that material choice?
Cost was one factor. The cladding, walls, floors and the ceilings are all constructed from the same timber. We used local timbers and they're all hand sanded and hand stained, which adds that artisan feel to it. Being local, it was very cost-effective and easy to work with. Having those multiple applications of the timber and being able to reference the materiality outside on the inside was important, so we wanted to use a material that could do both. The timber makes up 90 percent of materials used, but we also chose rustic steel for corner stops and gutters, and there is a little bit of fresco work inside to add a relief to some of the rooms.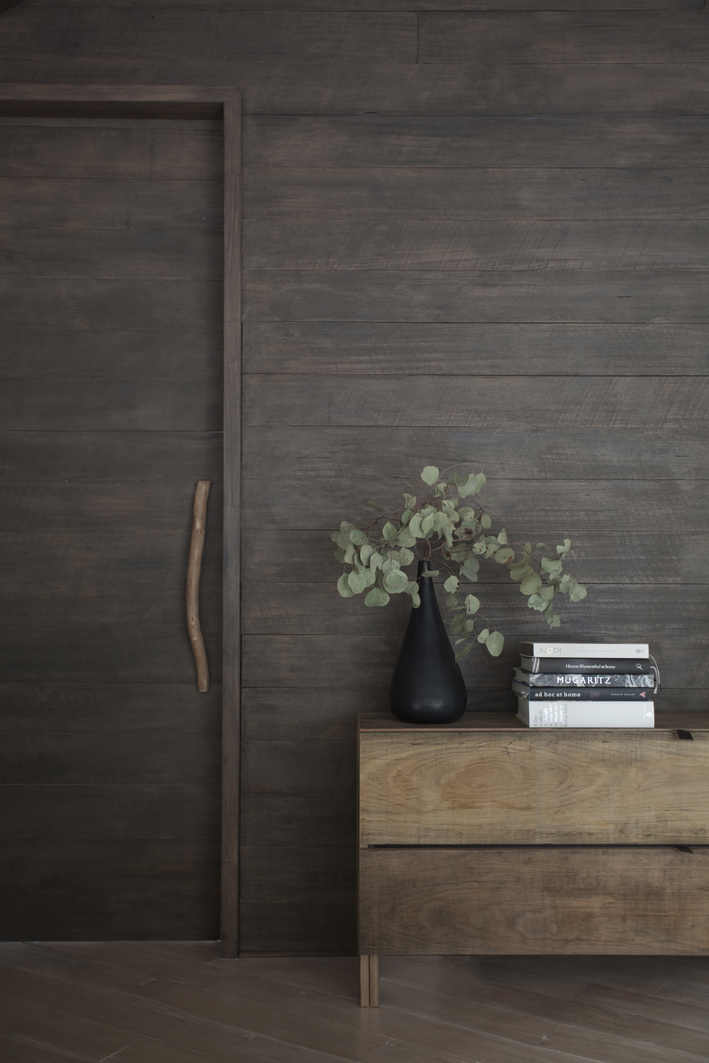 How involved were your parents throughout the design process?
They were very involved and it was a great collaborative environment where we bounced ideas off each other. They were also heavily involved in the construction of Hardwood house, doing a lot of it themselves. They did a lot of the furniture building as well.
Were there any specific requests or things that you had to take into account?

The biggest one was having to split up the dwelling into two. One of the dwellings comprises a large master with an en suite and there is a door that can be concealed between the other dwelling, which is the main house and that worked pretty well.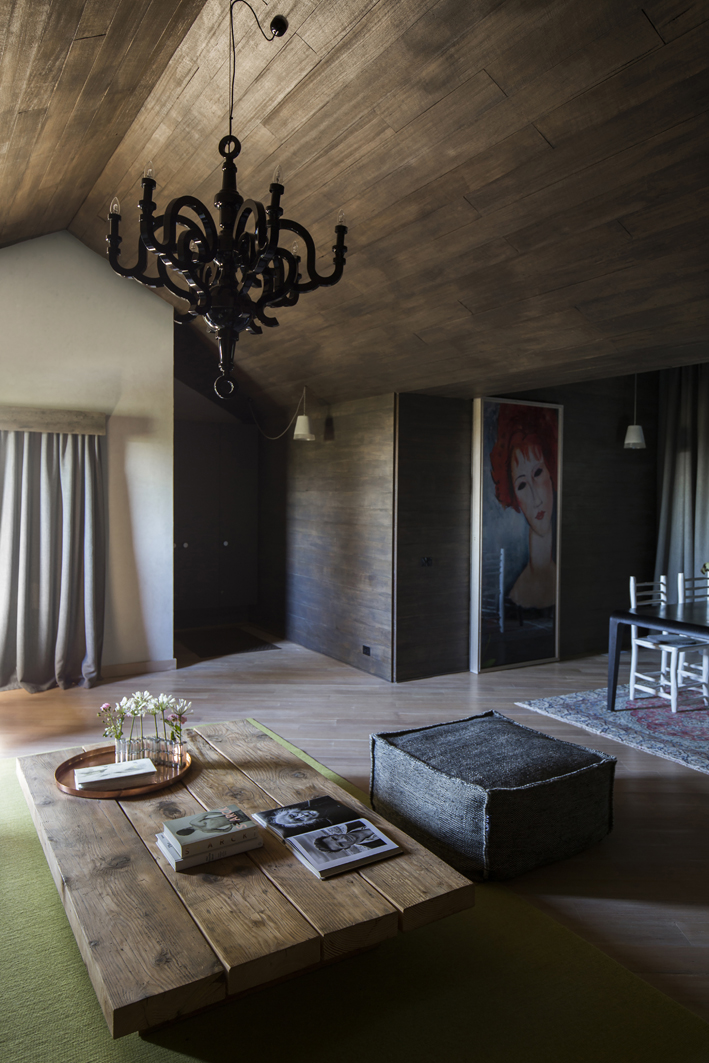 What were the biggest challenges and how were they resolved?
The flooring took three months to lay because we didn't use engineered boards, we chose rough sawn timber cladding. All of the boards were laid by hand on a diagonal, which added to the work and they were all hand sanded and hand stained. That was probably the biggest complication.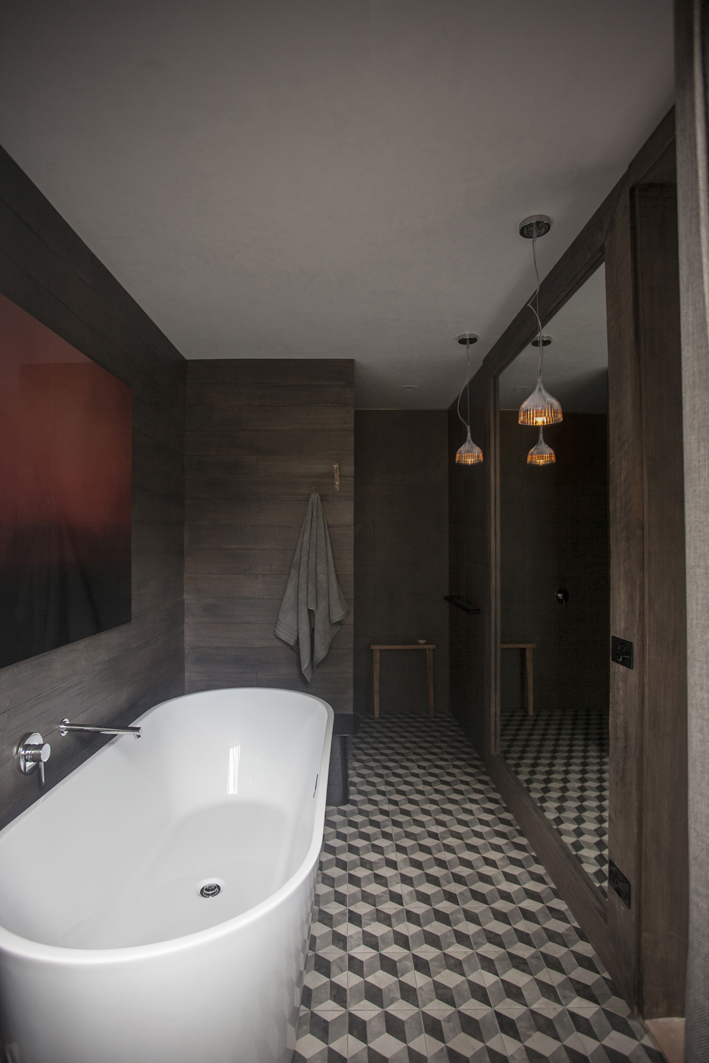 What would you say is your favourite element of Hardwood house?
Nothing you can see, but it's the feeling that you get when you are in there. By far, that sense of enclosure and peace that you get from the palette and materials is my favourite part.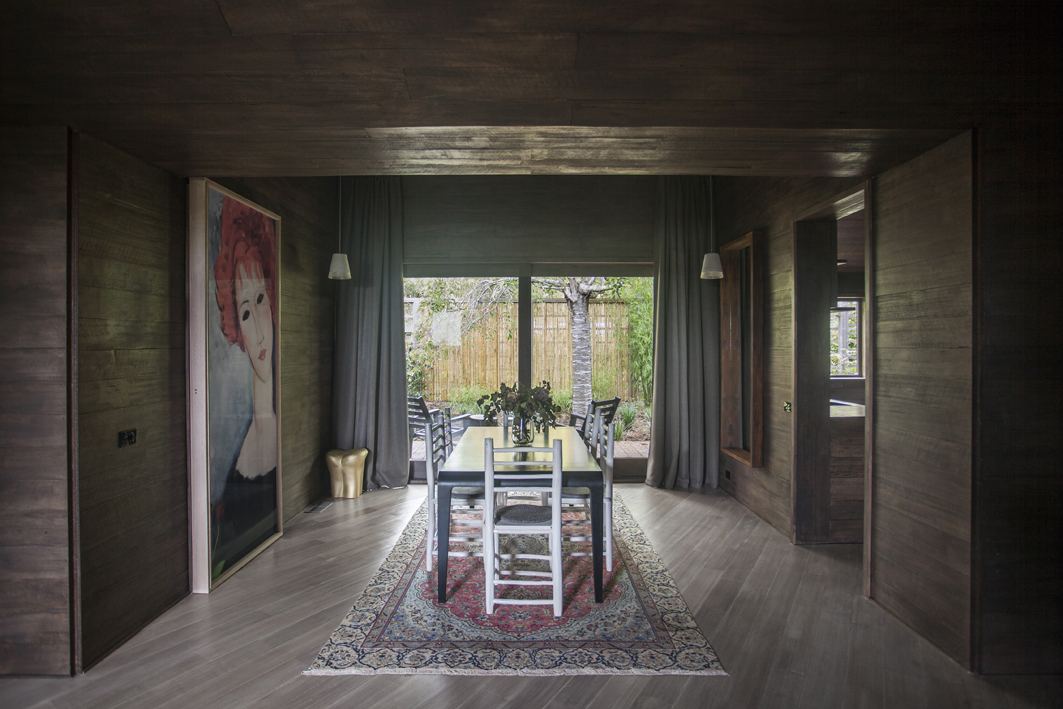 Find out more about Adam Kane Architects in an interview with Kane here.
This article originally appeared in AR156 – available online and digitally through Zinio.
Photography by Adam Kane