A suburban optical dispensary is reimagined as an intimate, luxurious 'dressing room', as mirrored walls reflect light and deliver spatial illusions in a compact space.
As part of the client's takeover and rebranding of an established local optometrist, the brief to Ricci Bloch was to replace the existing fitout with a more contemporary interior, complementing
its location on a suburban high street that is undergoing renewal.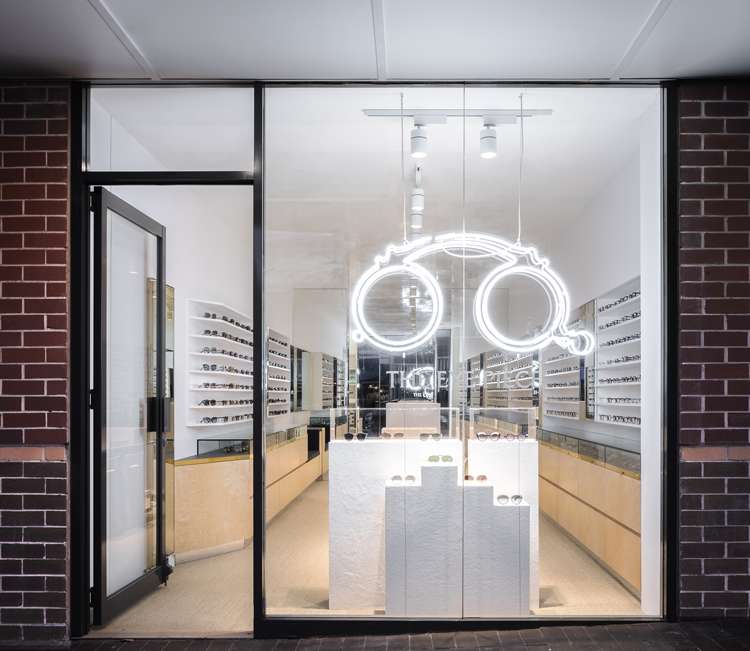 Responding to the client's modest budget and the premises' interior footprint of just 38 square metres, the concept was to create an elegant, intimate environment to better represent the client's product mix of local and international eyewear brands that target a younger, more urbane demographic.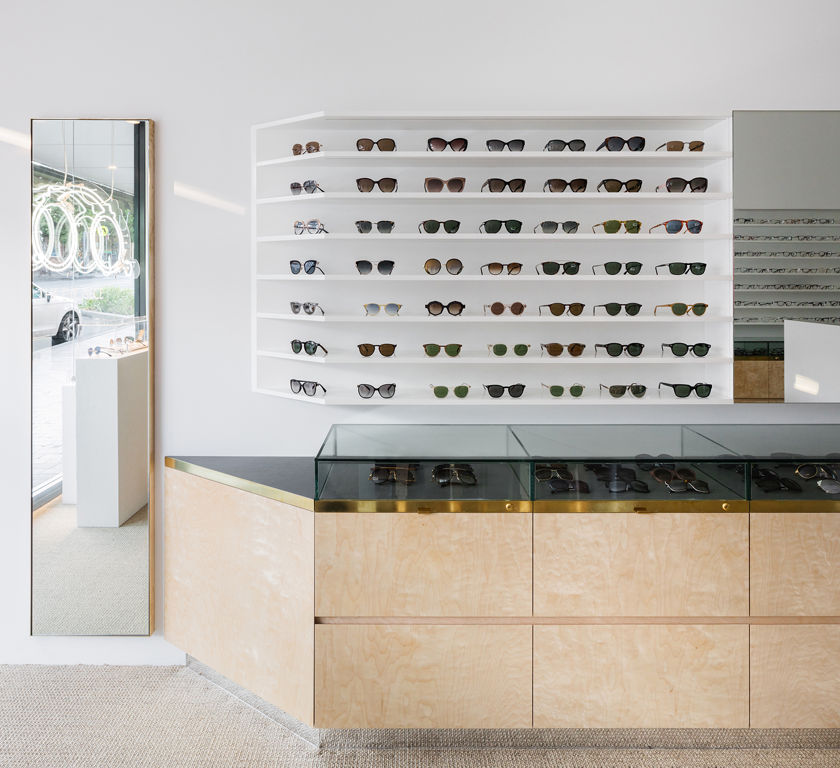 Eyewear displays have been positioned in the foreground with custom joinery and lighting, while a striking neon artwork commissioned for the shopfront signals its presence to the local high street.
Custom-made storage drawers line the perimeter, incorporating lockable glass cabinets for premium ranges. Above the drawers are slim white open shelves punctuated by mirrors and accentuated with concealed lighting.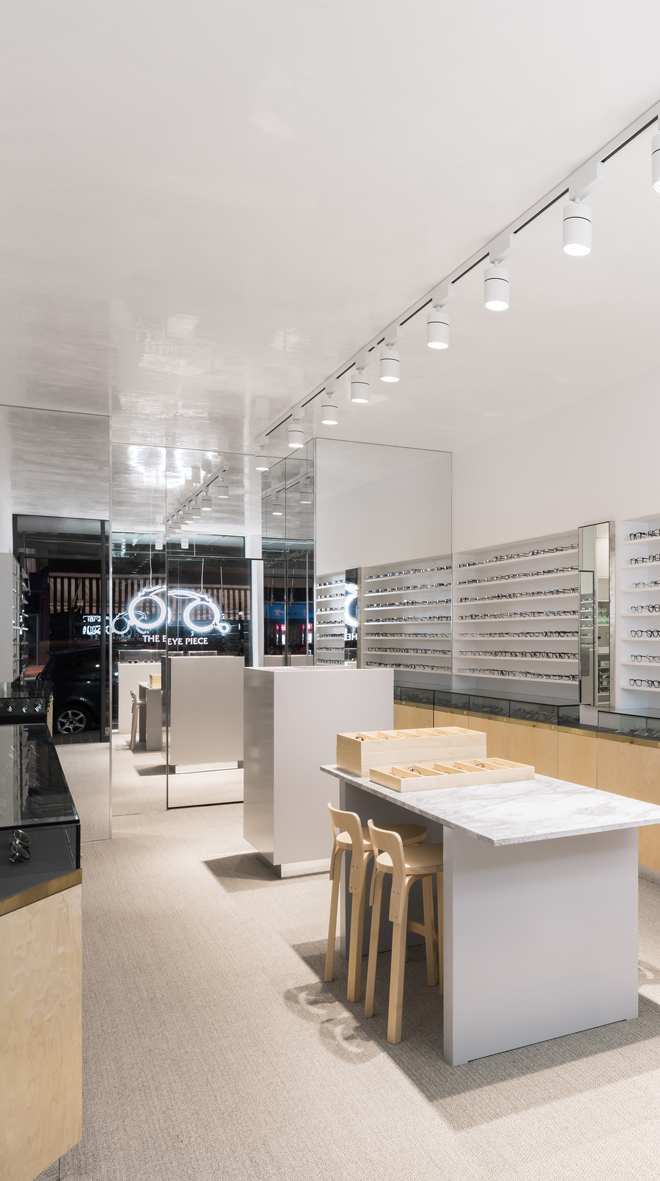 A rear wall of floor-to-ceiling pivoting mirrored doors conceals the consulting and dispensary rooms. The slim point of sale (POS) counter and freestanding marble table have a dual purpose: for viewing and fitting glasses, as well as an additional display area for frames in custom-made stackable timber trays.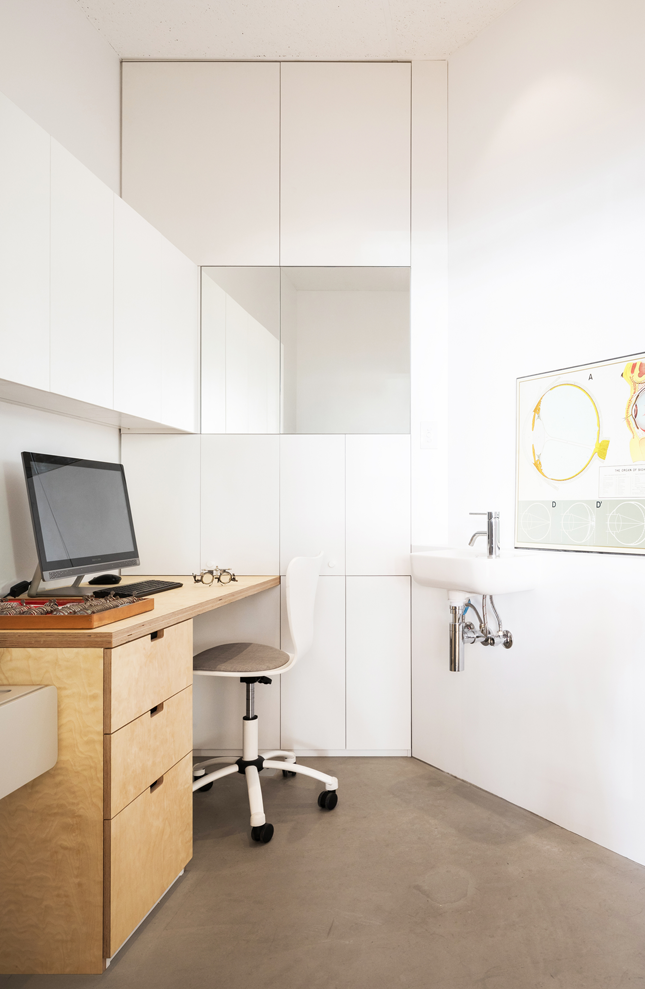 Signalling the brand change of the store is a striking neon artwork, commissioned for the main window, which is an abstraction of the company logo, a pair of 19th century pince-nez spectacles. This inclusion is a beautiful piece of standout signage.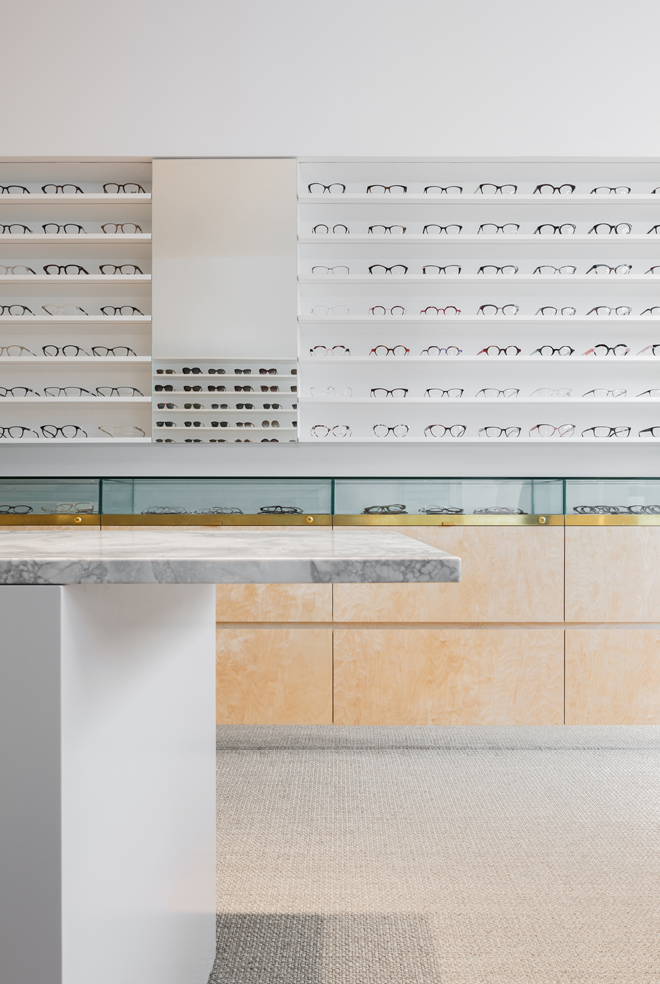 The major issues of display and storage, lighting, customer experience and store identity that challenge most retail environments have been elegantly addressed at The Eye Piece, where the interior design allows the frames to shine, and working elements are durable, sustainably sourced and multipurpose.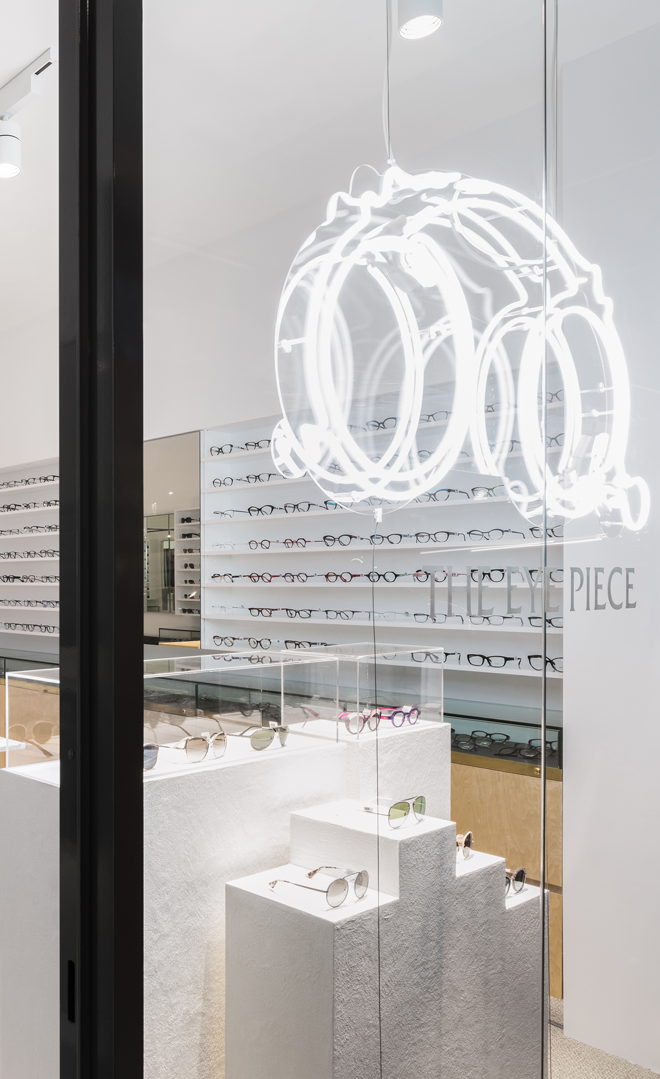 Photography by Katherine Lu