T A SQUARE's design for the Asian Grocer at The Glen in Melbourne puts a new spin on the traditional market to suit a modern consumer.
Architect's statement
The project takes fundamental elements of traditional Asian markets and has implemented them with a more formal and functional tone. The use of small Asian characteristic elements on details indicates the use of the space.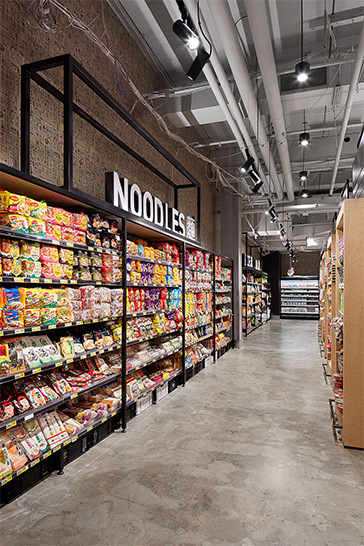 For example, Mahjong tiles are used metaphorically as finishing tiles to decorate the cashier counters while shingles and mesh used in poultry area to symbolise feathers and cages. All the significant details not only guide users around the store, but they also remind them of the Asian culture.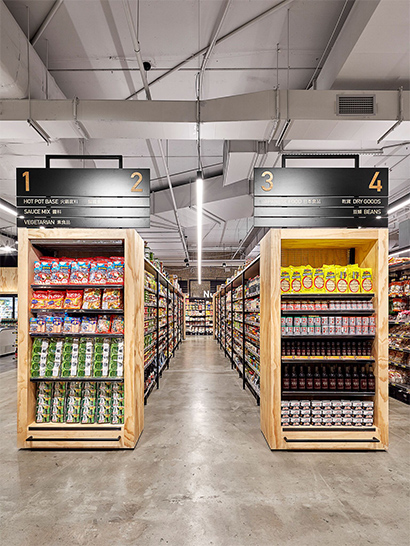 Apart from having a clear division between different food sections to guide the user to the right section, the use of materials and colours communicate and tie the spaces together. The plywood frame greets the shopper as soon as they enter the packaged food section from the fresh produce section.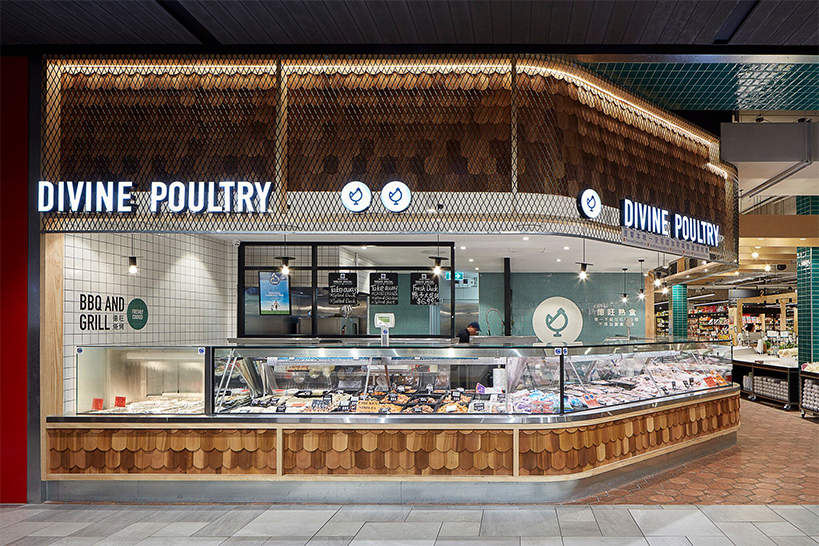 The selection and use of durable materials also highlight the need for practicality in grocery stores. Commonly grocery stores in Melbourne have narrow aisles flooded with packaged products, however, Asian Grocer proposes a bright and fresh aesthetic with generous spaces. The grand entry entices shoppers passing by to explore a broad spectrum of Asian tastes through the products stocked on the shelves.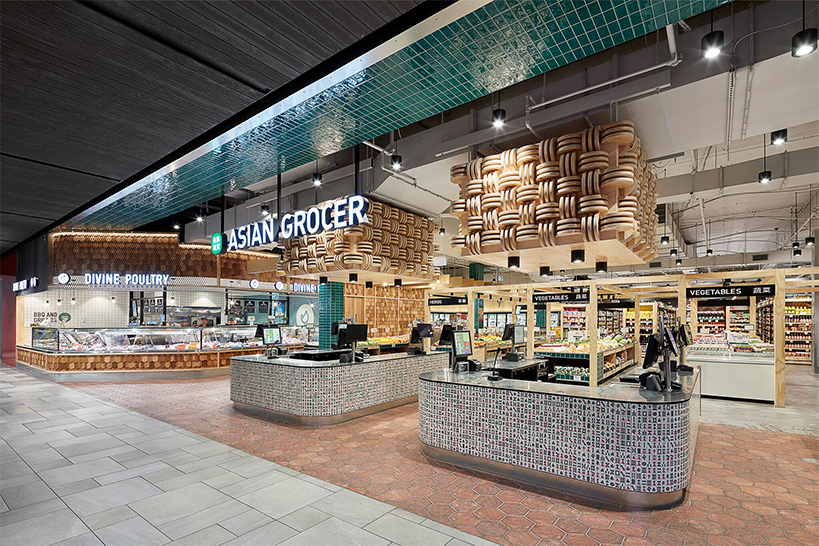 To replicate the traditional Asian market, material used in the project is often found and seen in a market such as recycled plywood and chipboard. In the store, main features and display shelves are made out of recycled plywood to convey wood planks in the market.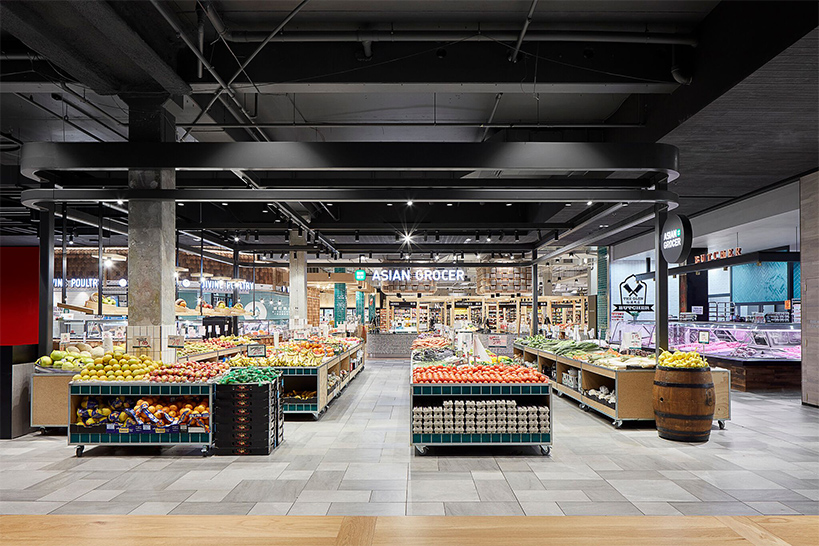 Additionally, chipboards are used in some of the display shelves. The store is designed with minimal finishes which unfolds the nature of the material and at the same time allowing packaged product to stand out.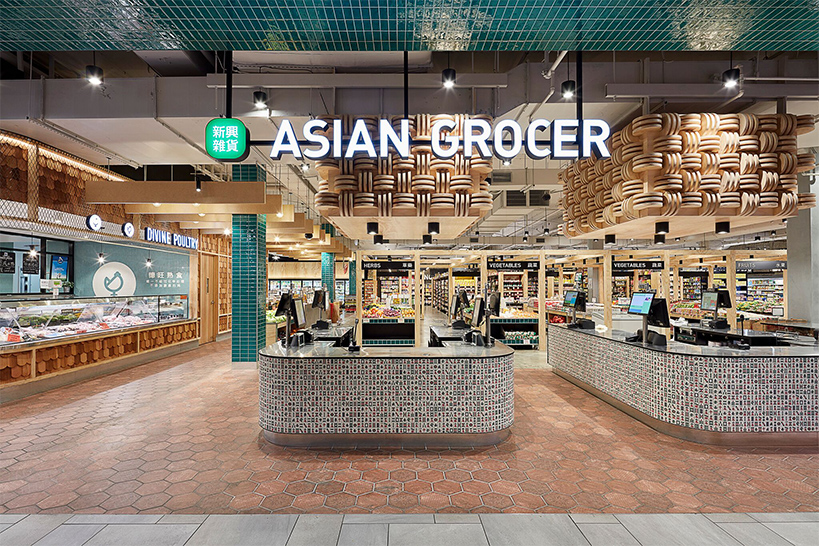 Photography by Jack Lovel