Melbourne-based Tandem design studio has created a unique and memorable shopping experience for sheepskin shoe and clothing brand Yellow Earth.
Architect's statement
The shop combines elements inspired by the wool industry with the visual clarity of gallery design, to create a zoned shopping experience of interwoven stories.
Knitted yarn inspired the curving, rope shopfront and suspended display cones. The rough textured floor references timber woolsheds and steel frames that feature prominently throughout the store and serve as a reminder of tanneries, machine rooms and sewing floors. Wool itself is showcased through the felt lights and sheepskin wall cladding.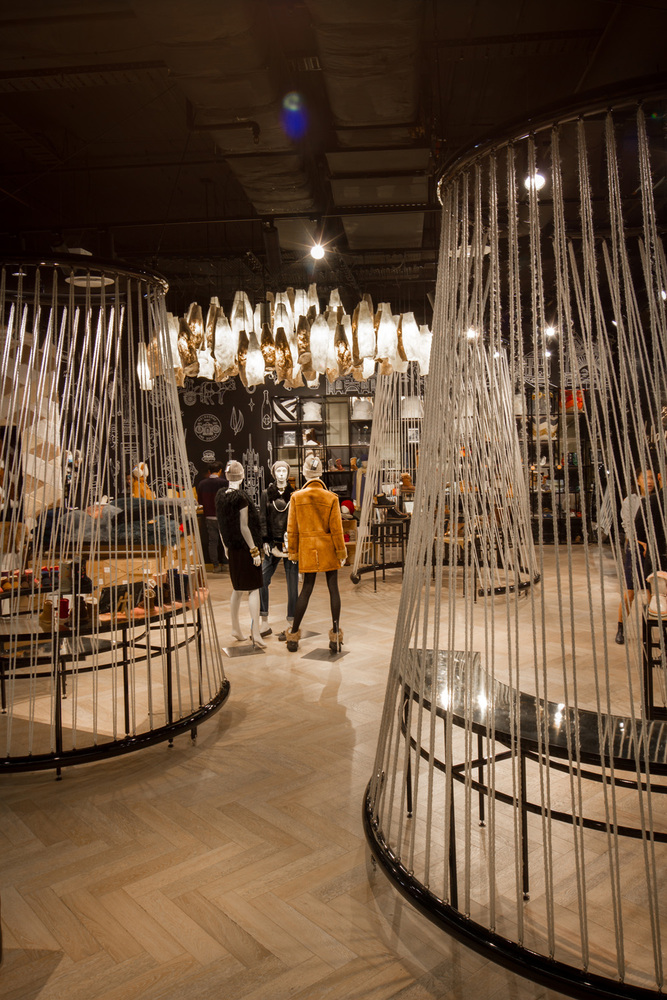 The retail experience commences as shoppers pass through the visual complexity of the woven shopfront, arriving at the central 'best of' feature zone lit by felt lights, and circulating into zones delineated by the suspended woven cones, shoe library and Sean Morris's Melbourne street art.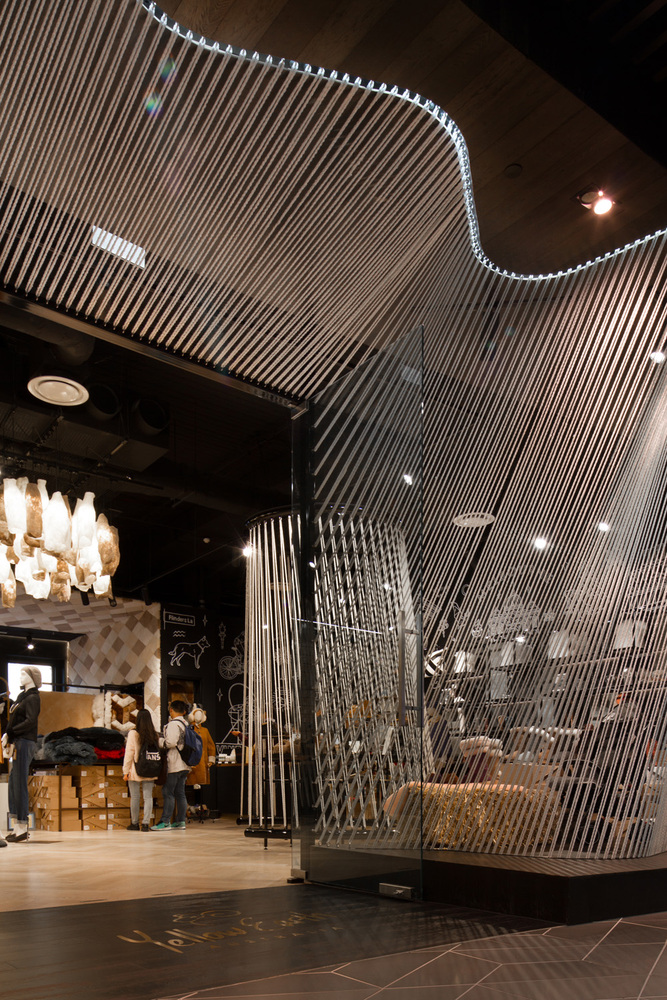 At the rear, a secondary 'shopfront', faces out on the second level into the street, realising another opportunity for window dressing behind the sheepskin clad walls of the homewares section.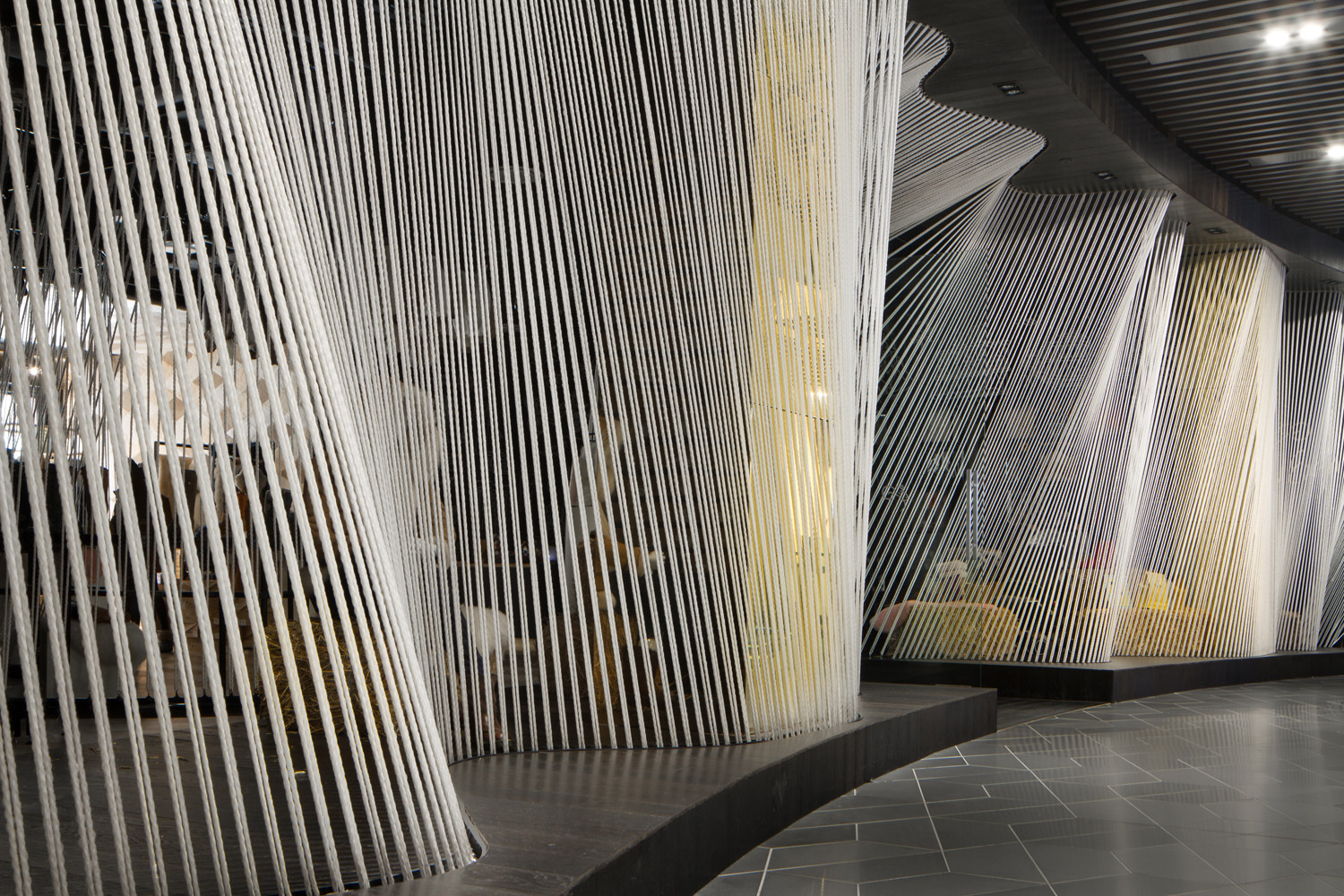 Display opportunities are mixed into the design encouraging a playful, installation approach to shopfront merchandising and 'best of' display zones. Merchandise and found objects can be placed into hollows and alcoves of the undulating yarn curtain and woven display cones, on cantilevered shoe boxes or beneath street art, creating easy associations between the merchandise and highly considered design elements.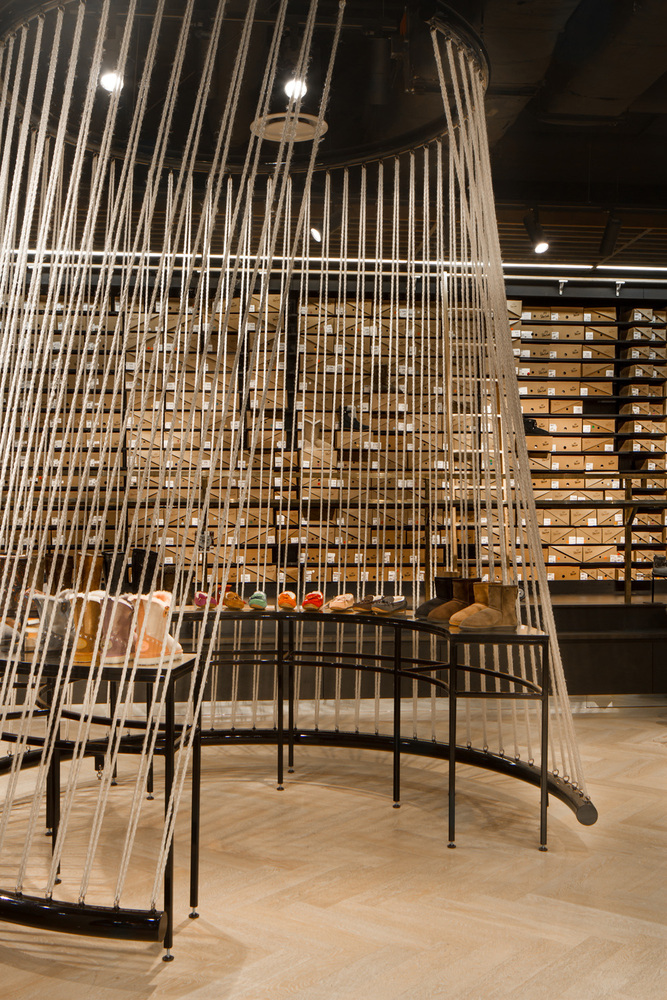 The visual impact of the shopfront and its tactile, playful nature creates a constant visual interplay between transparency, translucency and vibration as mall visitors continually run their hands across the threads, strumming the shopfront. The store is a distinct retail landmark in the highly competitive retail environment.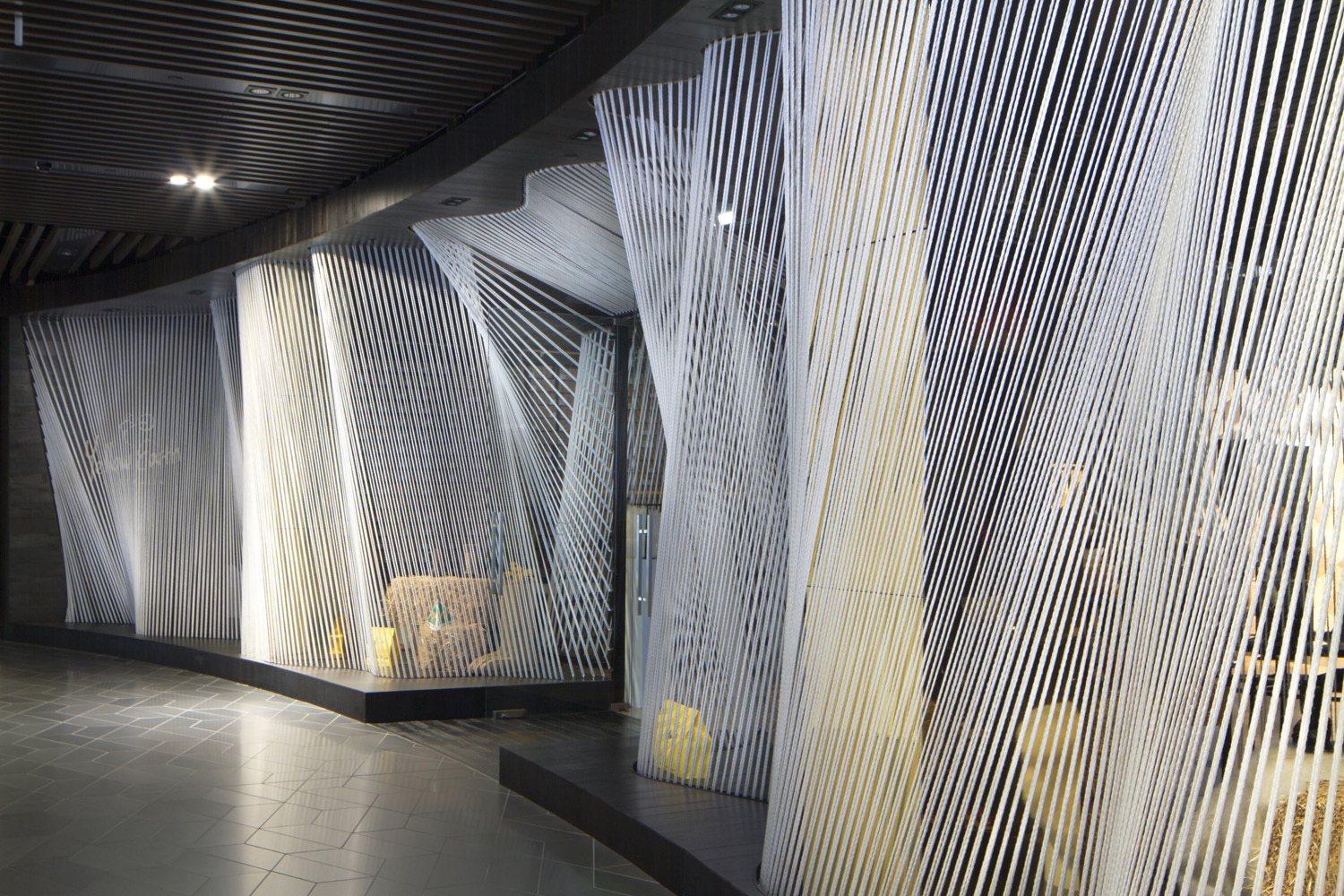 Photography by Nic Granleese