With the deadline for IDEA 2020 fast approaching, we spoke to last year's victors to find out how winning has helped them win business, feel validated by their Australian architecture and interior design peers and enjoy the "icing on the cake" after a completing a project.
IDEA 2020 is open for entries until 5 June – enter now to see how our awards could change things for you.
This year, there are 14 project categories you can enter, plus categories for established and emerging studios. Additional awards are handed out for overall project and practice winners in architecture, interiors and furniture and lighting design.
Here is what last year's winners had to say about what winning means to them: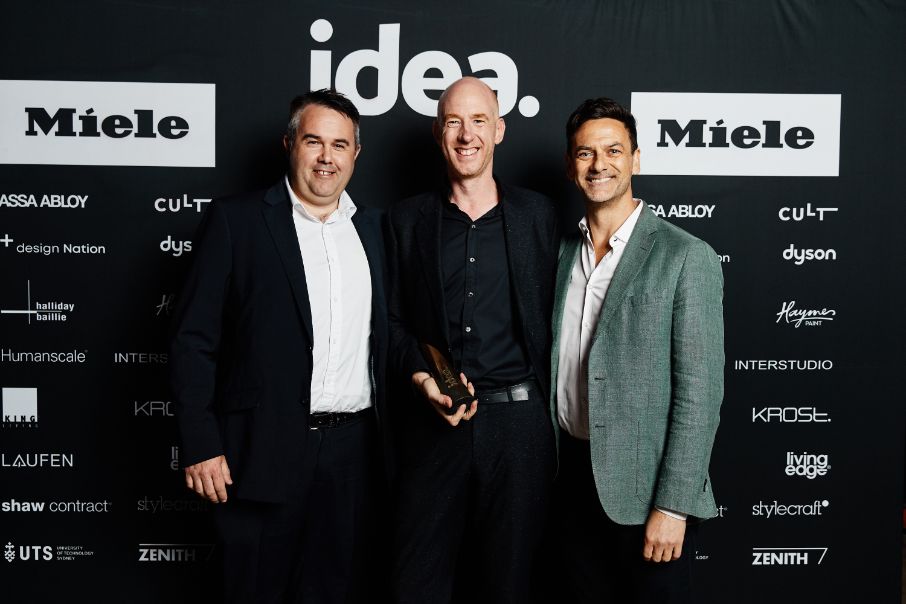 "We were delighted"
"Mastani is a project we are really proud of and it was particularly special to have it recognised for our client," says DesignOffice joint creative director Damien Mulvihill.
"As an independent label, Mastani's founder Kudrat made the decision to invest in design thinking across her business so it was wonderful to see that investment and commitment rewarded."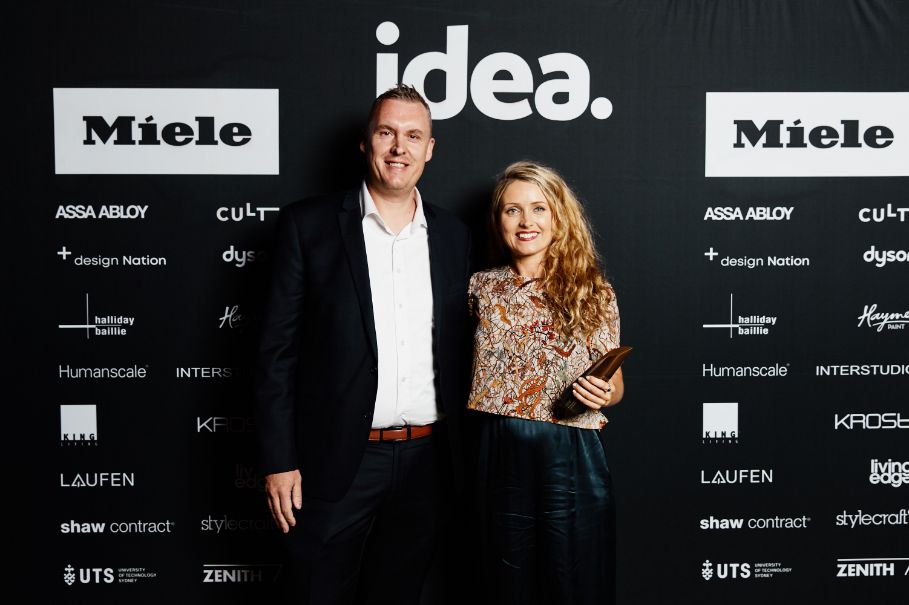 "I was completely blown out the water"
"My partner and I travelled to Melbourne to attend the gala party, but I wasn't expecting I would win," says Adele McNab, who won the Emerging Designer of the Year for her Marrickville Warehouse.
"It was such an incredible recognition. I didn't have a lot of projects completed when I entered, but it was this amazing validation that my designs had merit."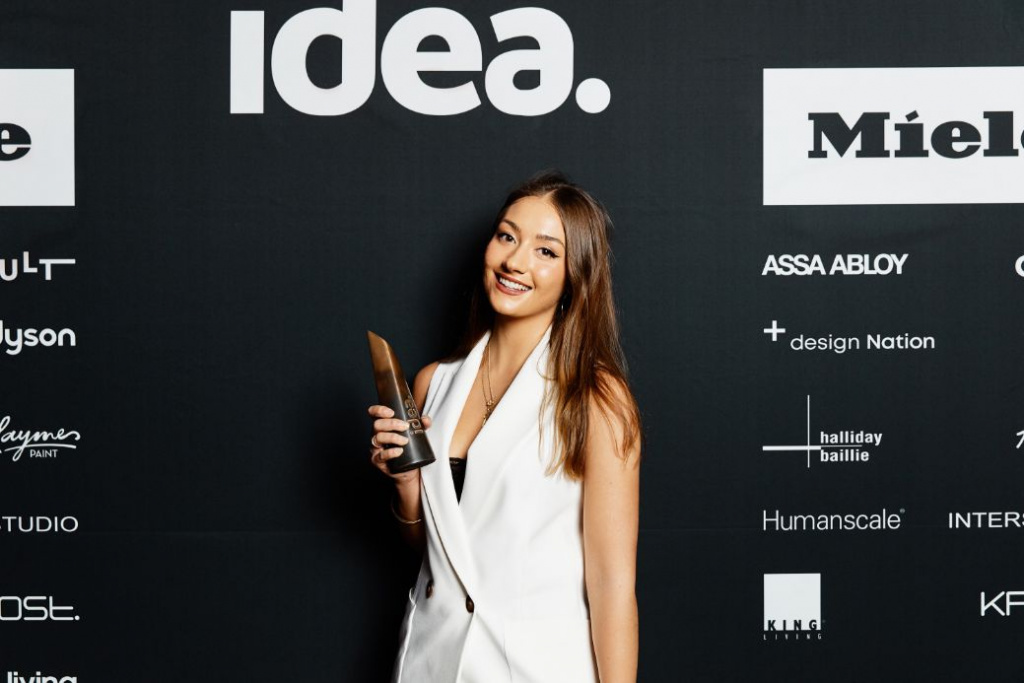 "It gave me the confidence to keep doing what I'm doing"
"Receiving the 2019 IDEA award was the most encouraging and validating experience for a young designer like myself," says Pauline Tsolos from Studio Ephebe, which won last year's Object Furniture and Lighting Rising category with her (OUYSE) / brass wall sconce.
"It gave me the confidence to keep doing what I'm doing even if in the tradition of furniture and lighting design, it may be considered unconventional or figurative," she adds.
"I began designing and producing sculptural/functional objects in May 2019, so I'm beyond grateful to have my first complete piece recognised and understood in the national design community… just a few months after conception in my sketchbook!"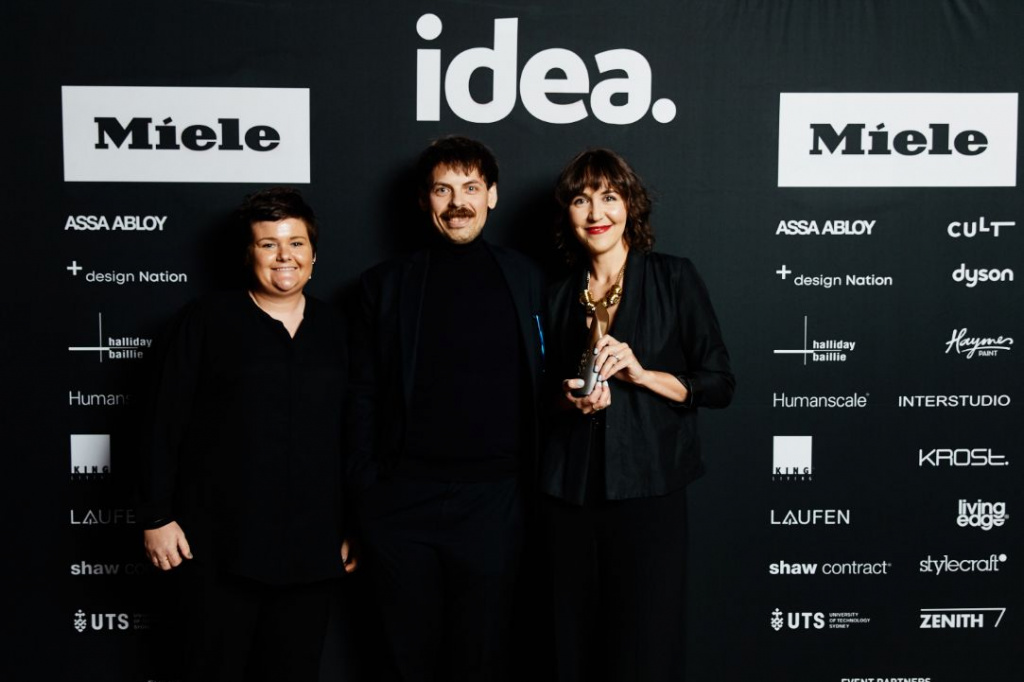 "We don't design to win awards, but winning IDEA is like the 'icing on the cake'."
"Winning IDEA is a great achievement for the whole client, consultant and design team," says Hassell principal Scott Walker. Hassell took out the Workplace over 1000sqm category for its Arup Melbourne office project.
"All projects require huge dedication and, to some degree, a 'leap of faith', so it is gratifying that the winning of an award like IDEA not only validates the efforts over a three or so year period, but also gives a sense of satisfaction," he adds.
"The recognition from your peers (within the design industry) that your work has merit, is also appreciated and perhaps adds to the culture of design more broadly. This is a great incentive to keep pushing onto the next project."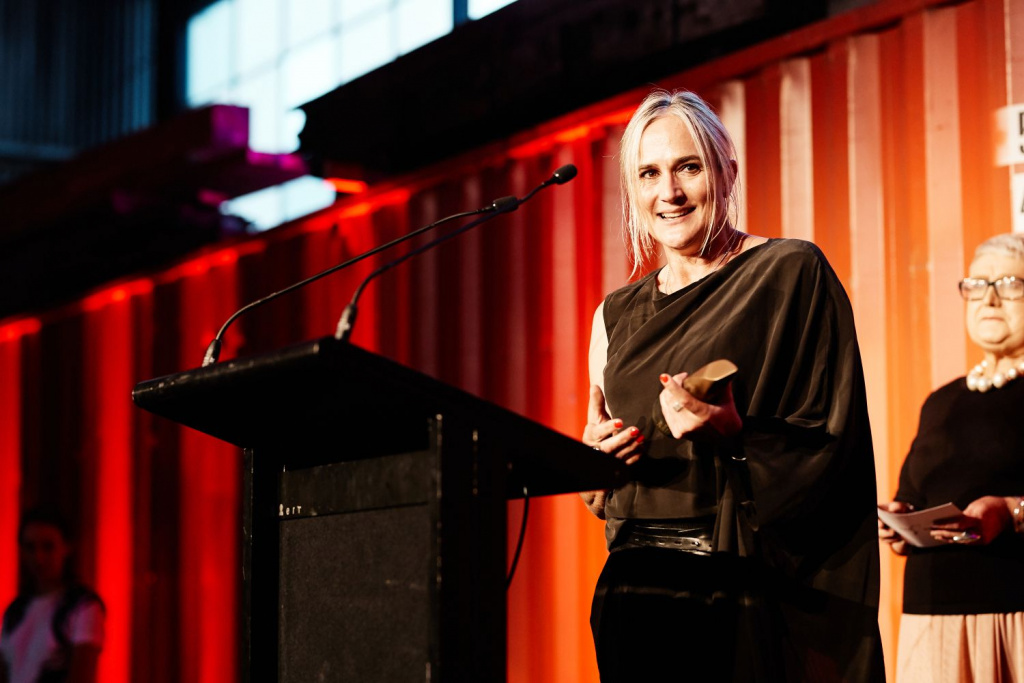 Winning was "quite an important recognition of the seamless integration between interior design and architecture"
"Winning the Public Space and Overall Winner of IDEA for a project like Dangrove was quite an important recognition of the seamless integration between interior design and architecture," says Tzannes principal Chi Melhem about the practice's Dangrove Art Storage Facility.
"It acknowledges that beautiful interior spaces can be found in the most robust and raw spaces, where the craft of the building is derived from its function."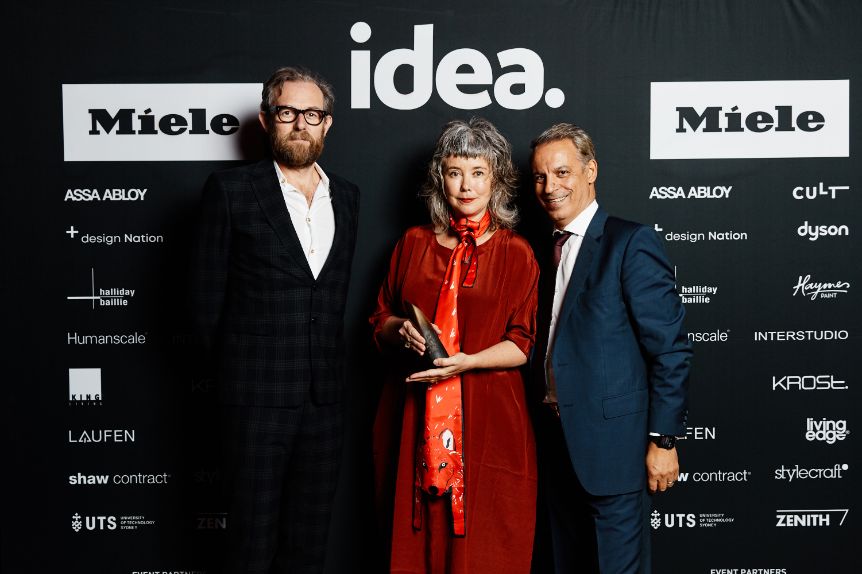 "It was such a pleasure to be recognised for the interiors we make"
"It was such a pleasure to be recognised for the interiors we make in our practice of architecture, particularly in the year we were celebrating 20 years of Kennedy Nolan," says Rachel Nolan. Kennedy Nolan won the 2019 Designer of the Year.
"We think very carefully about every aspect of our interiors. We have a rich and talented interior design community in this country – to be selected from this bunch is quite the honour."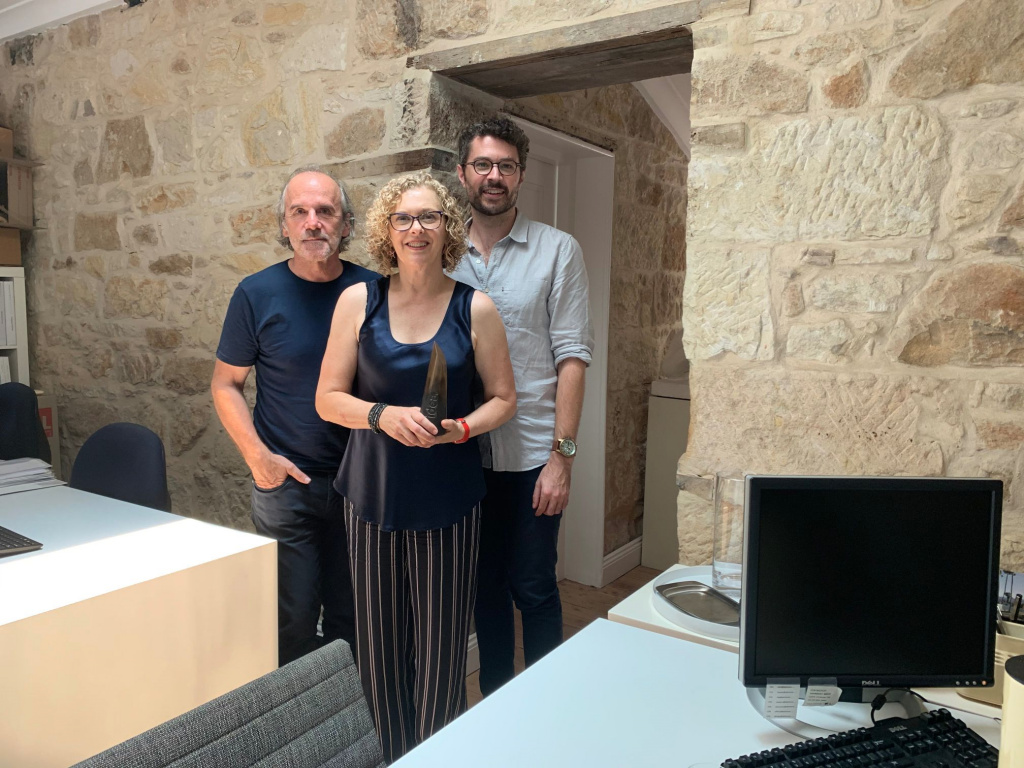 "Winning was a consolidation"
"Winning was a consolidation of the awards for GB House and confirmation/recognition from the design industry of our architectural/ interior design service capabilities," says Renato d'Ettore Architects. The practice won the heavily contested Residential Single category with its GB House in Sydney.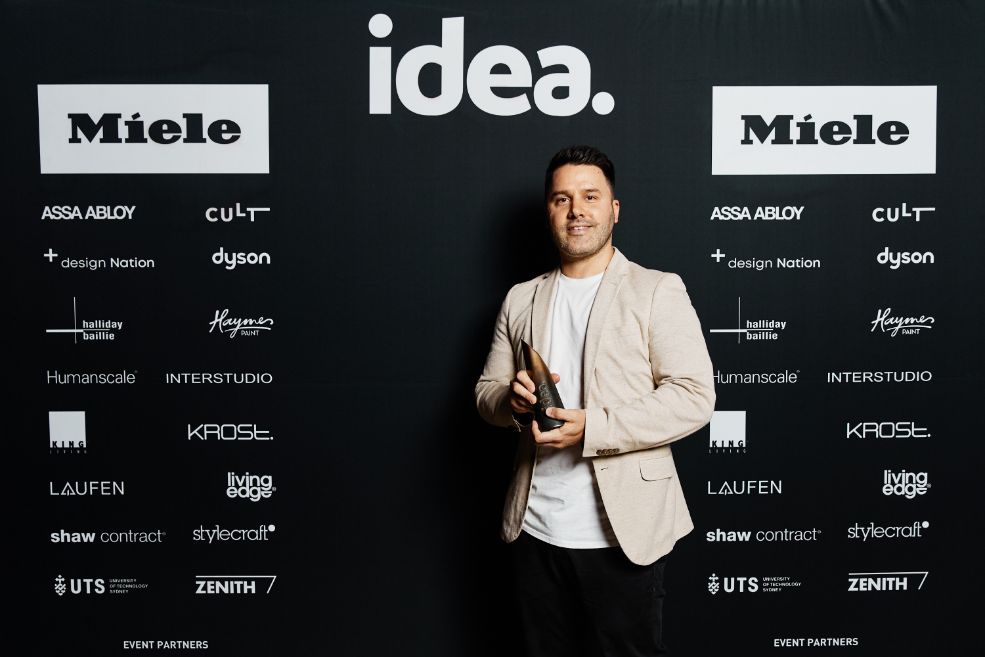 "We are humbled winning such a prestigious industry award"
"It does not change the way we think or approach projects, but it just confirms the recognition of our design process and eye for material detail, which collectively creates spaces that people feel comfortable to inhabit," says Ryan Genesin of his win for Best Hospitality for the Korean fried chicken restaurant Ban Ban.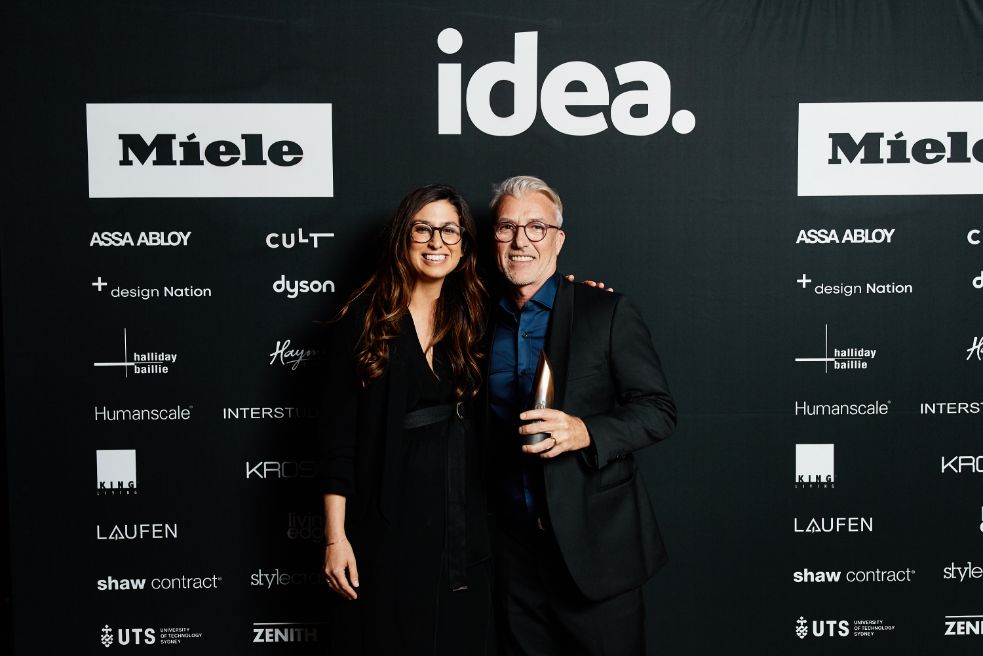 "Recognition of years of "bloody hard work"
"It was just the best acknowledgement from my peers of all the years I worked like a son of a gun," says Gold Medal winner Andrew Parr.
The Gold Medal is given to a person who has made an influential and enduring contribution to Australian design culture over the course of a career. Parr is also one of the judges for this year's IDEA awards.
IDEA is accepting entries until 5 June. Find out more about how to enter here.