Excavating below the driveway and garage, Renato d'Ettorre Architects enhanced the beauty of the sandstone rock face that makes up one wall of GB House on Sydney's Gordon Bay.
The wall is part of a subterranean music room and cellar in the seaside family home, which took out a host of awards last year including the IDEA Residential Single trophy.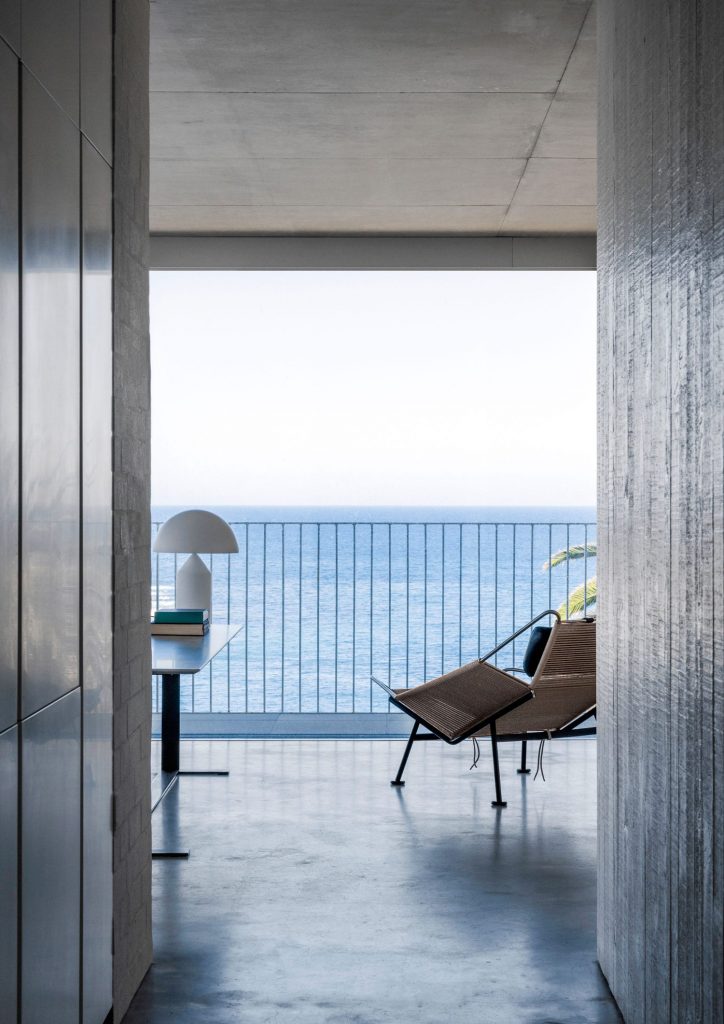 The practice's principal Renato d'Ettorre says bringing light and ventilation to the space was a challenge, but also an opportunity to infuse the space with character.
"If you put stone into a building and it's only artificially lit, it doesn't have character, it doesn't come to life," he tells ADR.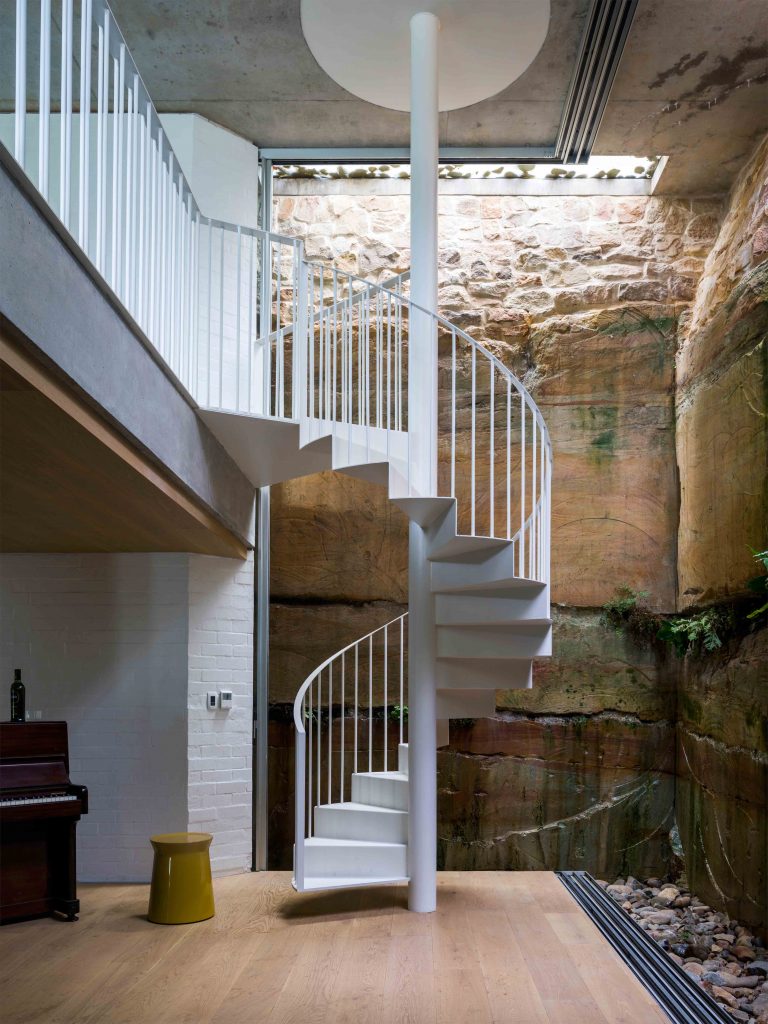 "So the objective was to inject natural sunlight into the space. The thinking behind it was those glass bottle footpaths in New York or London that sit above a beautiful world of light," he continues.
"The client was very adventurous. She understood the beauty of living elements coming into that space. For example, when it rains, it creates a kind of waterfall. In fact, at any time of the day, the daylight is different, so it's a wonderful, ever-changing space."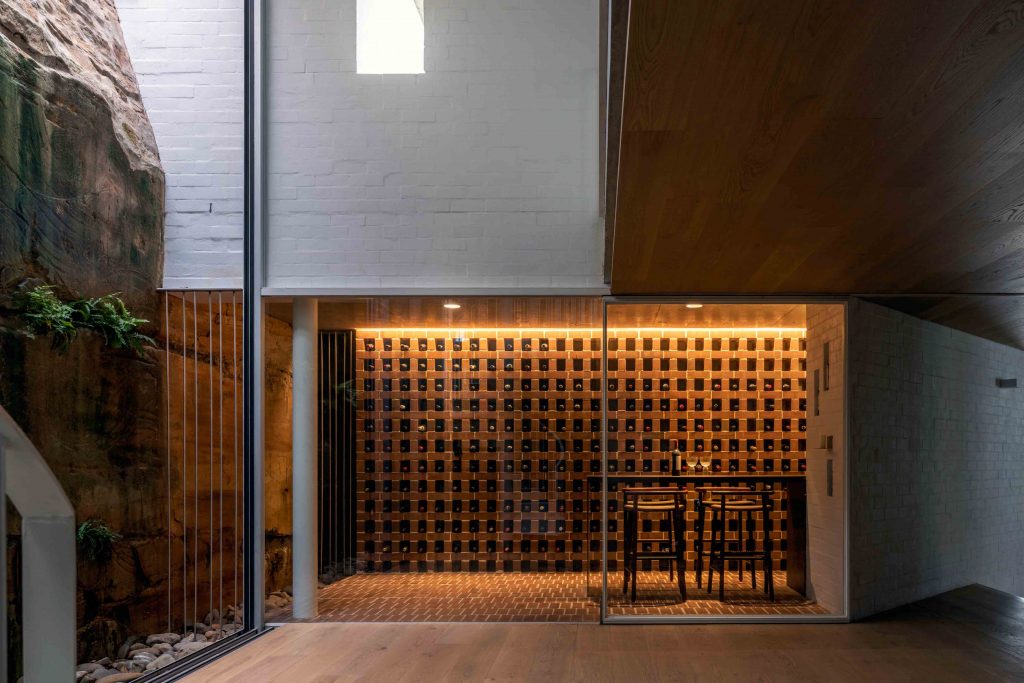 The subterranean spaces are part of a home that plays on the "sensorial combinations of simple raw materials".
D'Ettorre is often known as a designer of concrete homes, most famously South Coogee House, but in GB House, concrete takes a back seat to other raw materials, most notably the terracotta breeze blocks, which were designed with a local brick maker for passive cooling.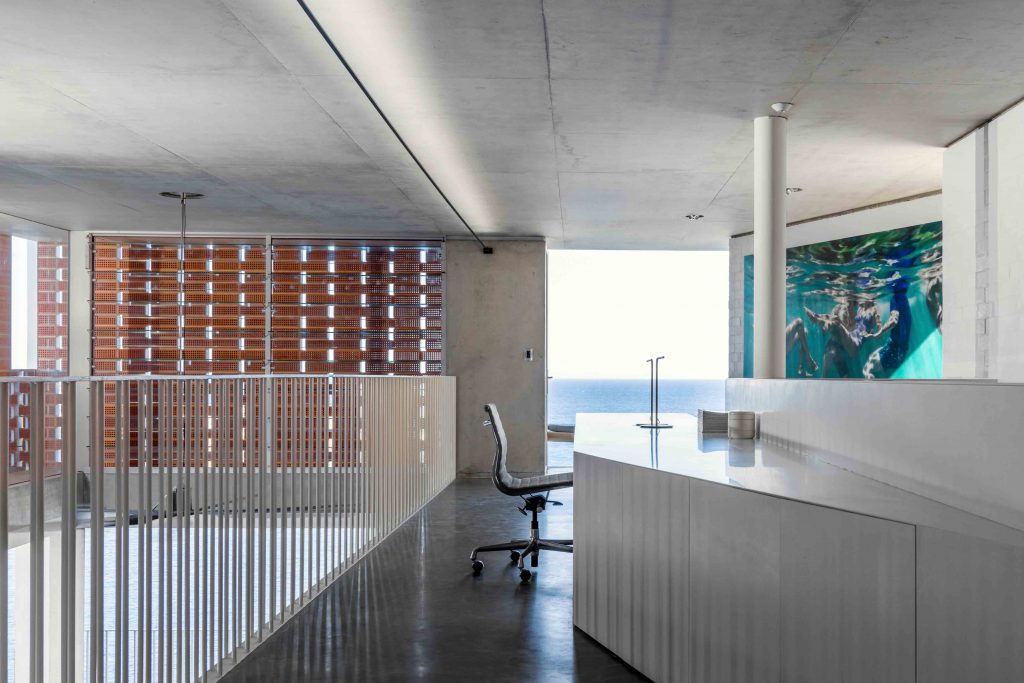 The bricks are perforated and wrapped in a white ceramic glaze that's only visible from the outside, helping the home blend into one of Sydney's busiest coastlines.
Back inside, the spaces "unfold and engage with the natural beauty of the site", expressing D'Ettorre's preference for monastic architecture.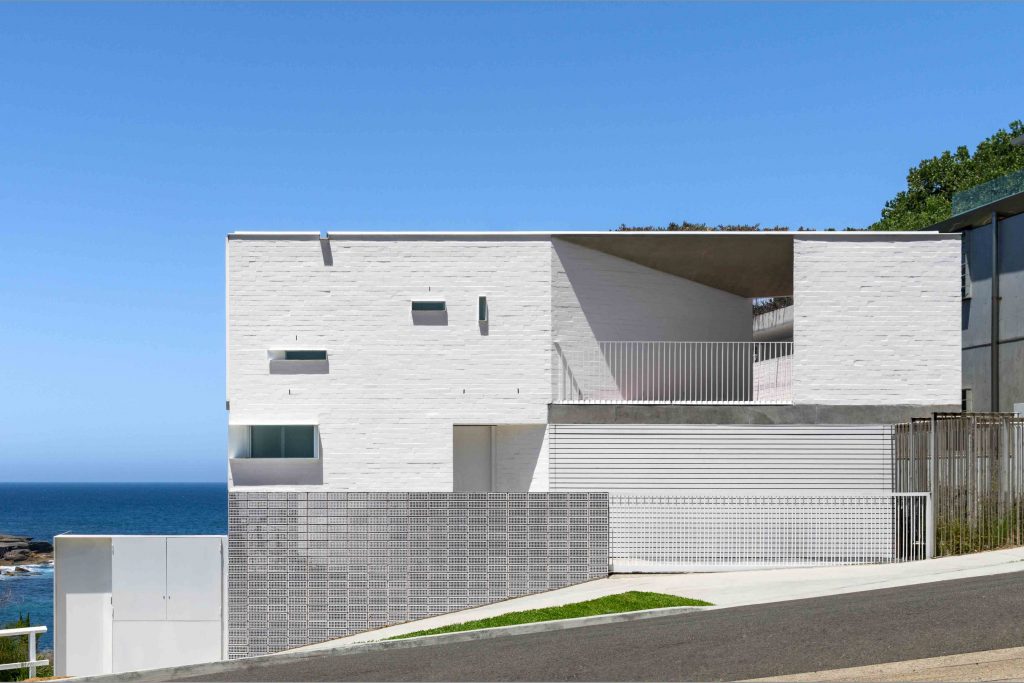 "Why is a medieval town so rich? Because you don't know what's coming around the corner. You have to walk all the way to the end and then it reveals itself. The same principles should be in a house," he says.
"You don't reveal everything at once. You should have different characters, different moods in different areas of the house. I find that houses often seem to have the same feeling as you walk through them. But I like moody, I like cozy, I like open, I like spaces that make you feel very secure and safe and cocooned, and I use different materials to express that."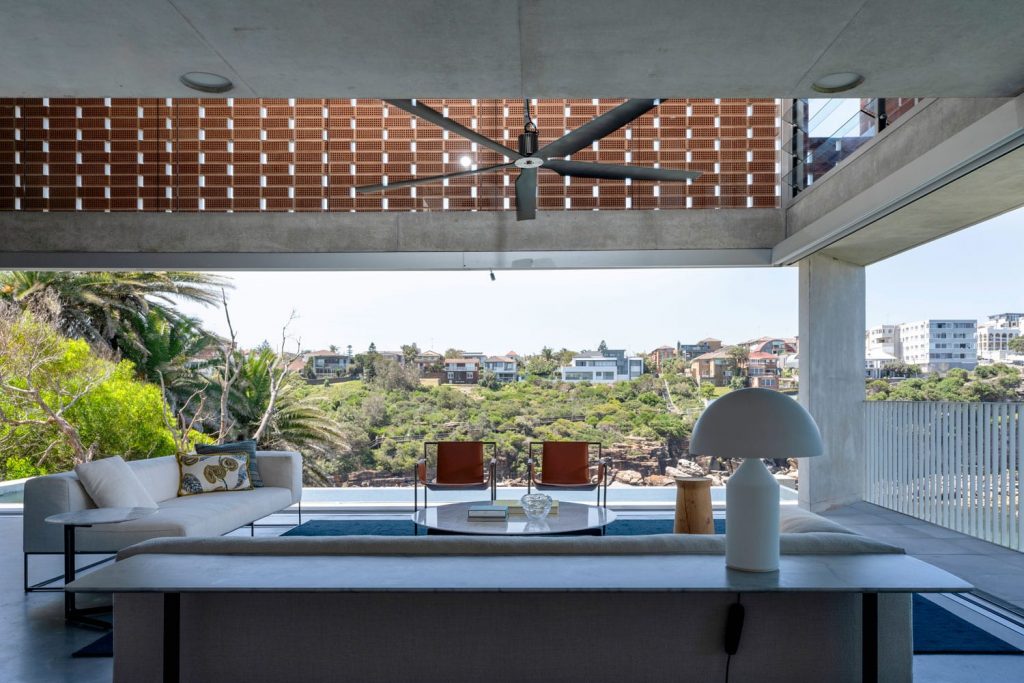 In the main entry, a reflection pond and waves on the rocks draw the nature into the four-bedroom home.
At ground level where the family gathers, the view opens up to the Pacific Ocean while strategically angled walls and openings for privacy and discovery lead through private, communal and cozy areas.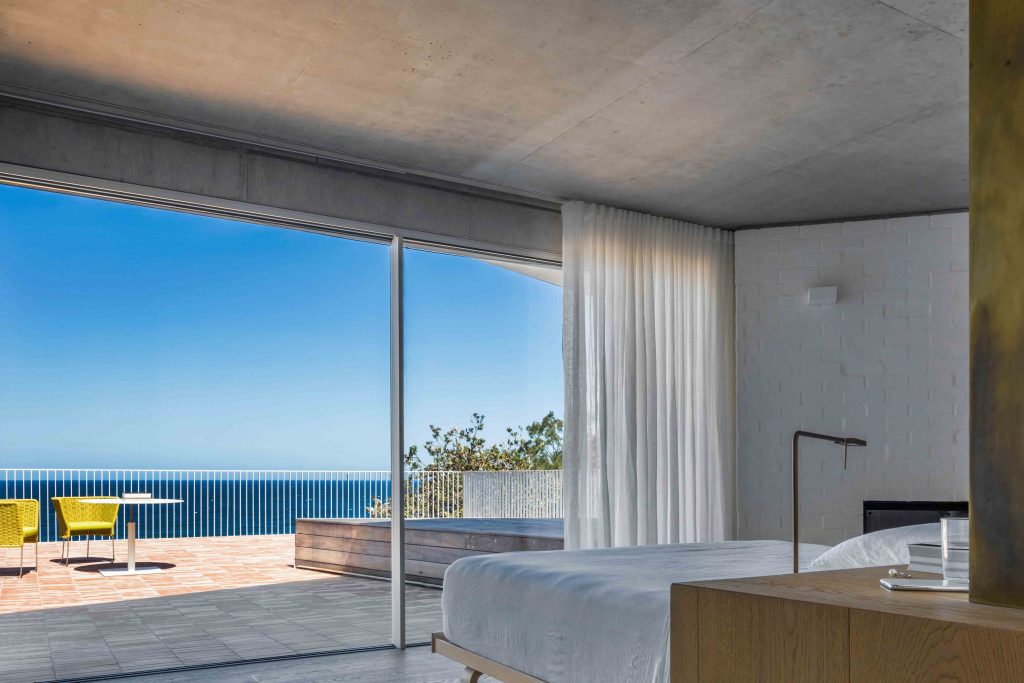 In the master bedroom, peepholes provide more glimpses of the ocean with natural light bathing the white lime plastered walls from a circular skylight.
The office also has sweeping views of the horizon, while the catwalk and double-height breezeway are perfect for watching divers from the nearby cliffs.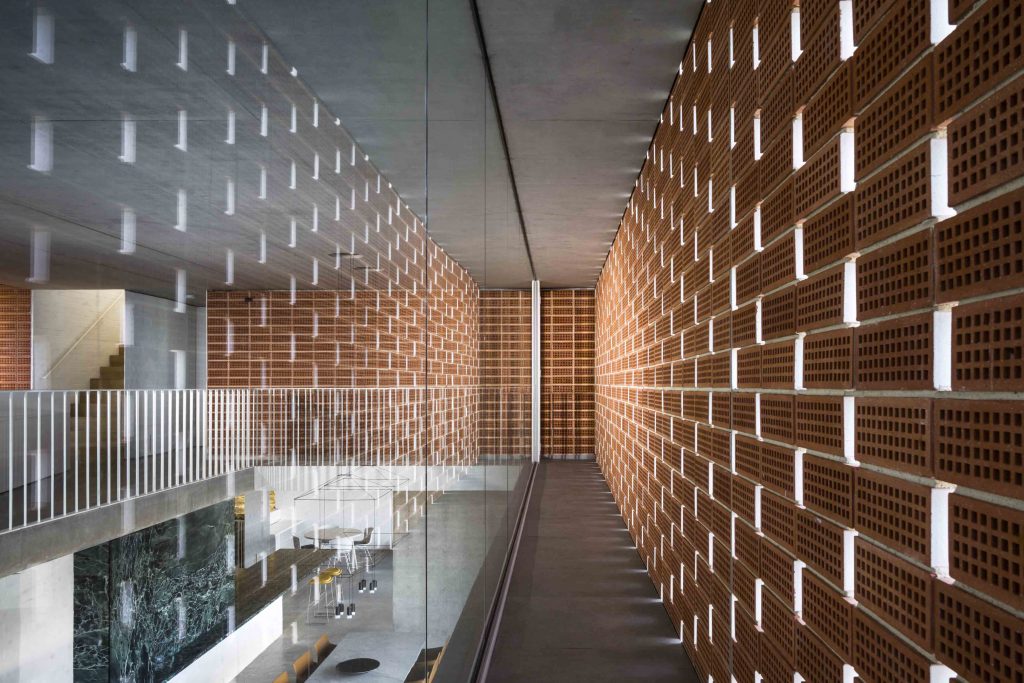 But nature isn't just for aesthetics in GB House, rainwater is harvested for the plants on the terrace, garden walls and roof, which in turn absorbs stormwater and provides a thermal buffer.
Every element of the home has also been designed to embrace and resist the drawbacks of its seaside location – the salt, sand and wind. The landscaped courtyard and outdoor dining area is a welcome retreat from the elements.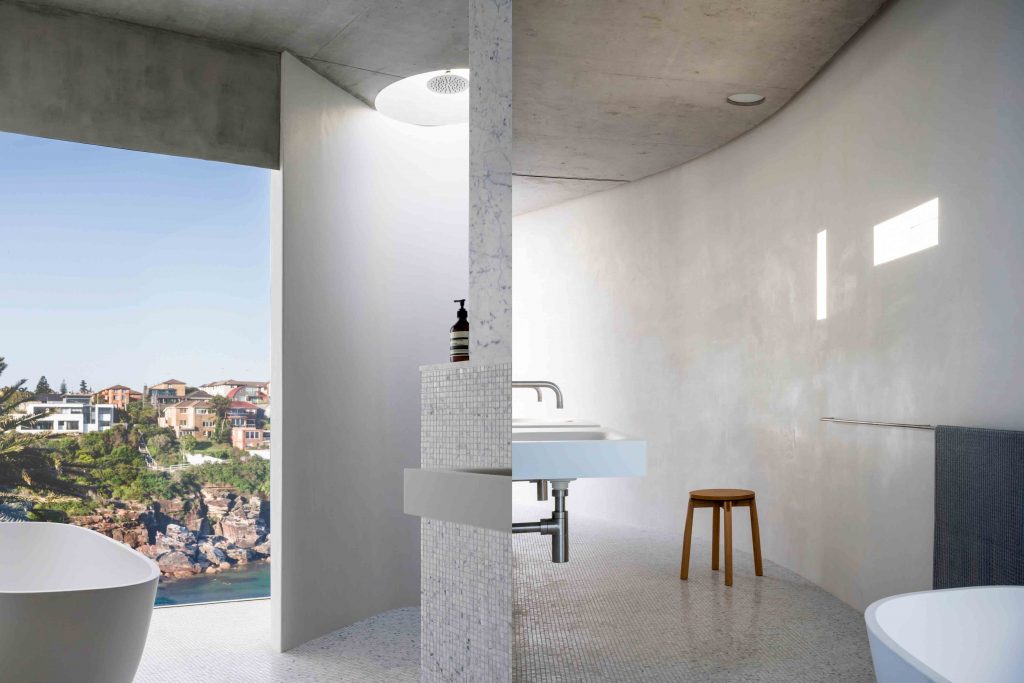 "Our brief was very simple, but you don't set out to design an iconic house. You design the house that best delivers your requirements and responds to the location, then you might have a chance that it might become iconic," says D'Ettorre
"It's a location that makes a house iconic."
GB House isn't a one-dimensional celebration of the ocean and oceanside views. It draws your eye outwards to the water, but also inwards to the natural elements like the sandstone wall, exposed stones and hints of vibrant ferns.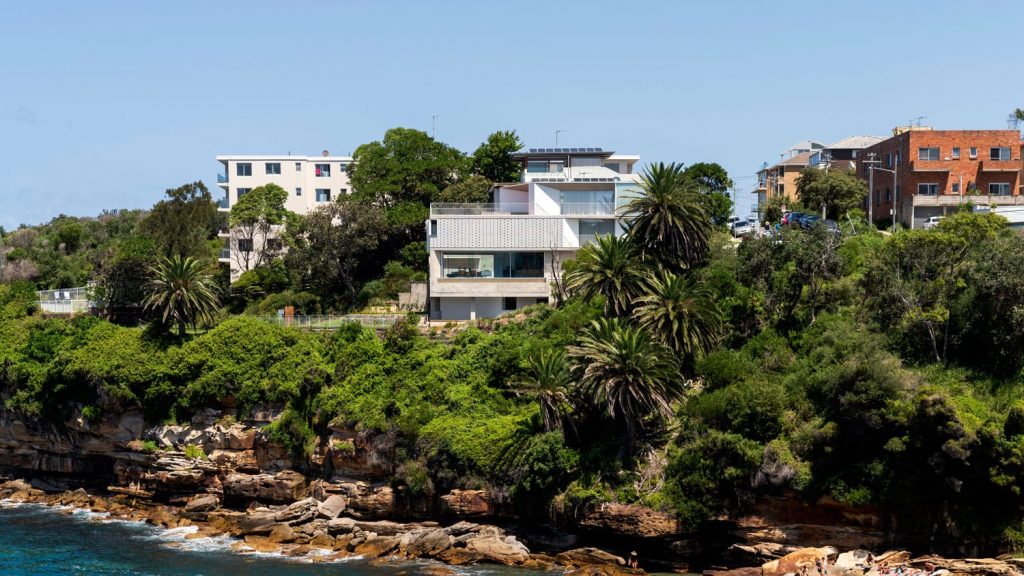 The process of designing it, though, was slow and drawn out, commissioned after the client saw one of D'Ettorre's other homes on a television program.
"I went through many, many overlays and many white trace sketches and kept building it up and up until it started to merge and then I had something and it snowballed. So it grew organically," he says.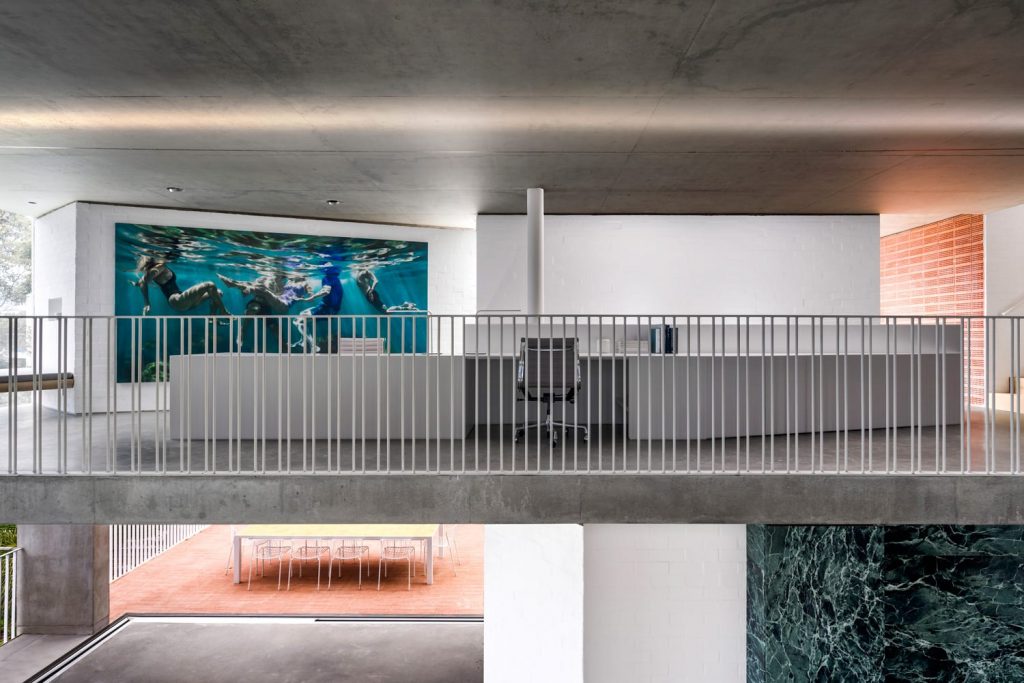 It also helped that the client gave D'Ettorre free rein to design.
"She said, 'Renato, I don't want to prejudice you. I just want you to make our house something that we would be proud to have'. She was very erudite, very clever and very creative."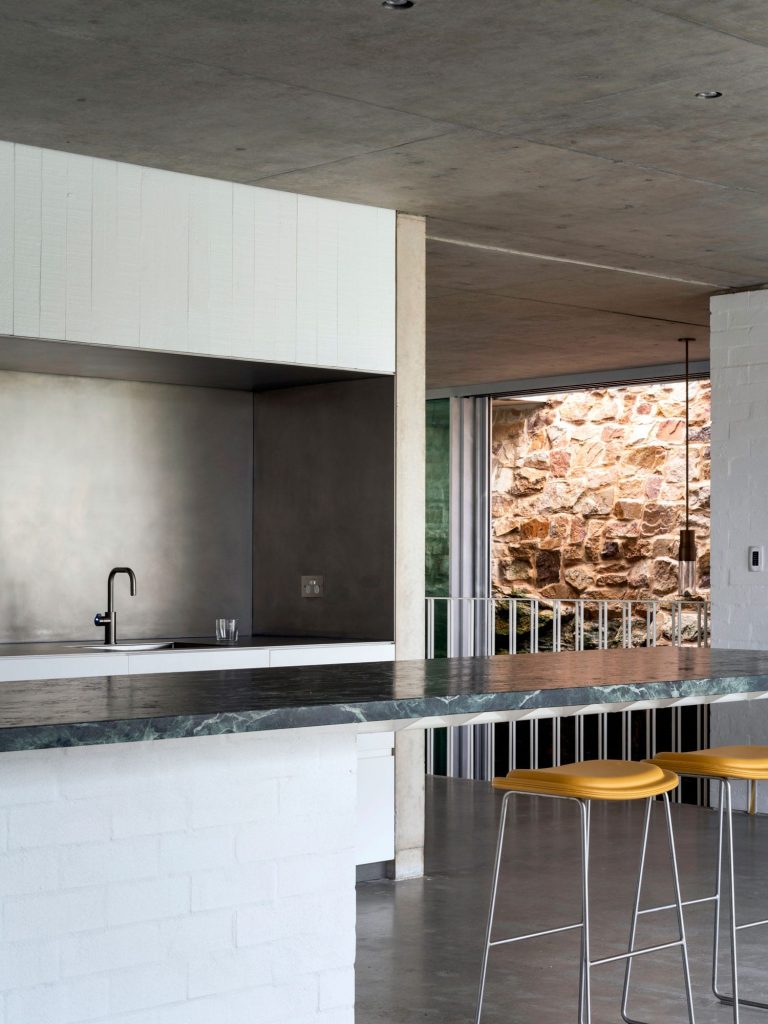 The end result? A design that is discreet in scale, but with a quiet focus and layered materiality, sensitive to site and to neighbours, inspiring IDEA 2019 judge Tina Engelen to describe it as a "beautiful sequence of spaces that are open to the environment, yet private".
Renato d'Ettorre Architects opened in 1999 after a commission for a house in South Coogee.
Photography: Justin Alexander