Adele McNab Architects, Flack Studio, Kennedy Nolan and Tzannes were named the best studios of the year at IDEA 2019 in Melbourne.
Adele McNab Architects was named best emerging designer, while Flack Studio was Editors' choice, Kennedy Nolan scored Designer of the Year and Tzannes picked up Overall Winner.
The four winning studios were chosen from more than 200 submissions by a jury of industry experts, who met in August to review the submitted projects. They judged on degree of innovation, calibre of output across a variety of typologies, sustainability and ability to respond to any challenges.
The jury of designers unanimously chose New Zealand-born, Sydney-based Adele McNab Architects as the winning emerging designer for her "sensitive, mature and confident" approach to the design of interior space.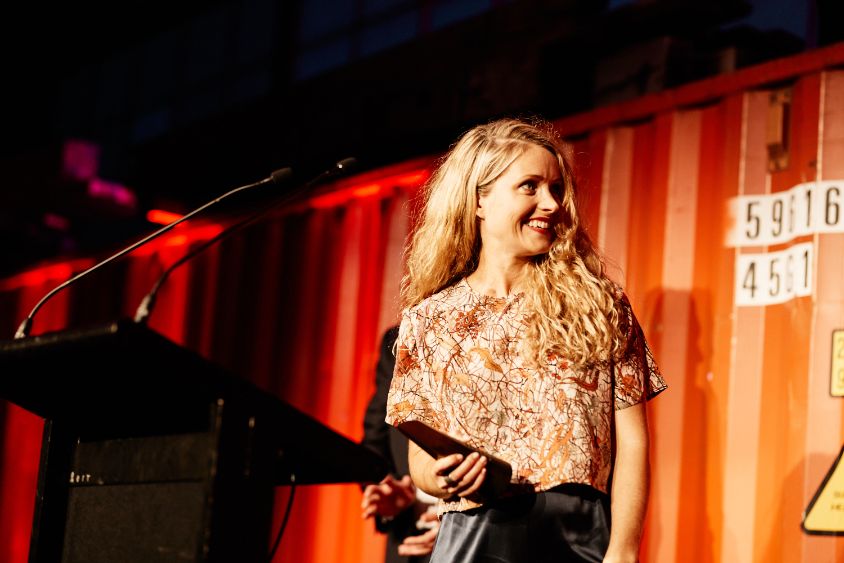 The jury, which included Bates Smart's Jeff Copolov, Carr's Dan Cox, Co-ap's Tina Engelen, Russell & George's Byron George, Amber Road's Yasmine Ghoniem, DesignByThem's Nicholas Karlovasitis and Breathe Architecture's Jeremy McLeod, particularly admired McNab's "ability to create a sense of richness with the use of simple materials, finishes and tones, and the crafting of compelling spaces with minimal and thoughtful intervention."
With a single entry, in the Workplace Under 1000sqm project category, it was clear to the jury that the young architect was bringing something new to the interior design community.
Using only a few materials, the Marrickville Warehouse project, a speciality sausage factory and cooking school, was "so very beautiful and so well resolved, warm and infused with light".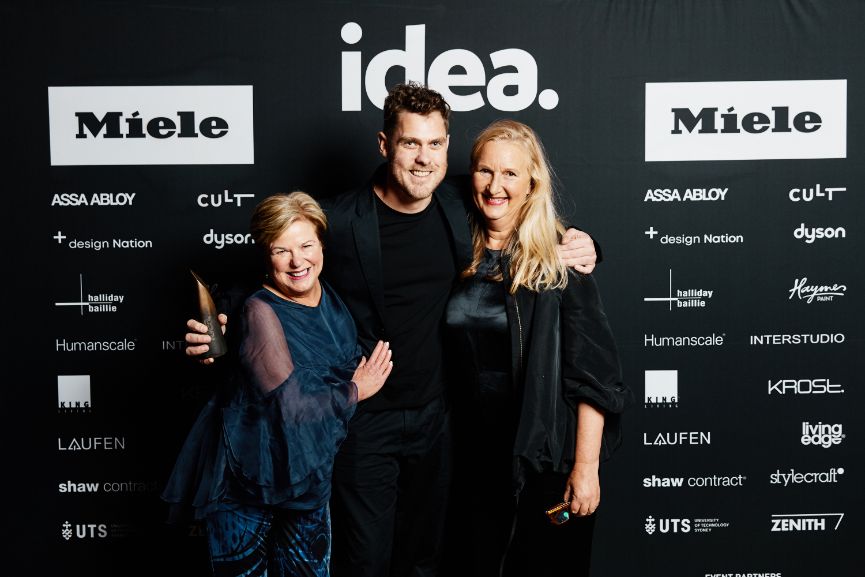 Flack Studio won the Editors' Medal.
Judges applauded the multi-disciplinary practice of designers and architects of the Melbourne-based practice for its "extraordinary talent, flair and optimism.
"Defining a new generation in Australian interior design, Flack Studio brings colour, texture, sculpture, an extraordinary sense of style and just a little bit of mischief to every project," said outgoing inside co-editors Jan Henderson and Gillian Serisier.
"David Flack is one of those rare individuals to realise a very particular and singular vision."
The editors made particular note of the studio's We've Boundless Plains to Share installation, which it completed in collaboration with Grazia & Co for the 2018 NGV Rigg Prize.
Taking out the night's colour award, the installation was commended by the judges for clearly weaving an artful social voice within the interiors arena and proving that the interiors industry can be a strong disruptor.
"Never has colour been such an integral element in conveying the Australian Dream – our anthem perfectly reinterpreted through a gilded box of opportunities," they said.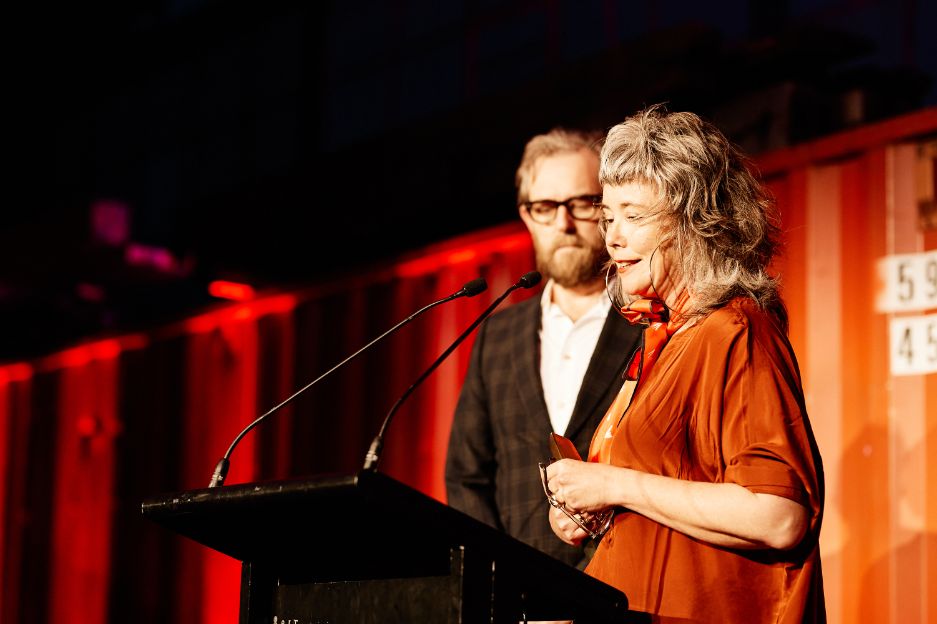 The jury named Kennedy Nolan Designer of the Year.
Judges praised the Melbourne architecture firm, which is led by Patrick Kennedy and Rachel Nolan, for its "always thoughtful, sometimes provocative and expertly detailed resolution."
The duo, who met at university, was applauded for bringing a distinctive intention to all its design, along with a deep reverence for the handmade and the artisanal.
"Deep thought and intellectual rigour are the consistent foundations for the practice's work," said the judges.
"Each project displays a unique language specific to its context with the commonality being a clear and strong visual language, reinforced through the confident use of colour, texture and pattern."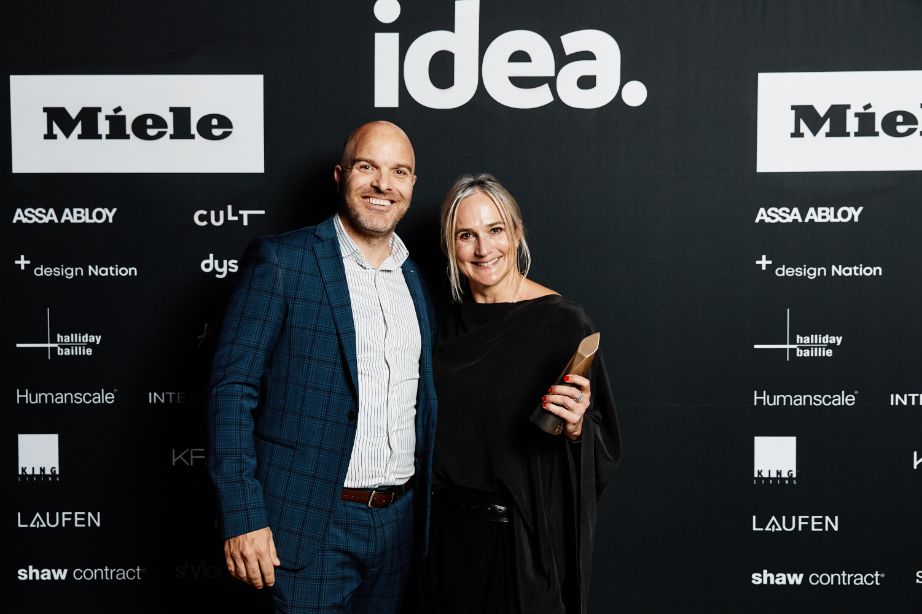 The night's Overall Winner was Tzannes.
The studio for architecture, urban and integrated design based in Sydney presented the most outstanding design among the individual category winners for that year in its DANGROVE Art Storage Facility.
The judges praised the building, which houses a private collection of contemporary Chinese art, for setting a new benchmark in museum art storage and curation.
"While the design facilitates these fundamental practical and functional aspects, through consideration of all components within the facility, the innovative response has yielded interior spaces with drama and beauty in their proportions, and precise and careful detailing," they said.
"Dramatic scale and the manipulation of volumes has always been a powerful tool in the designer kit. Combining this with an uncompromising pared back palette of concrete and blackened steel and skilfully juxtaposing the highly refined with the brutal, the Dangove Art Storage Facility is a truly memorable composition where architecture, engineering and interior are as one."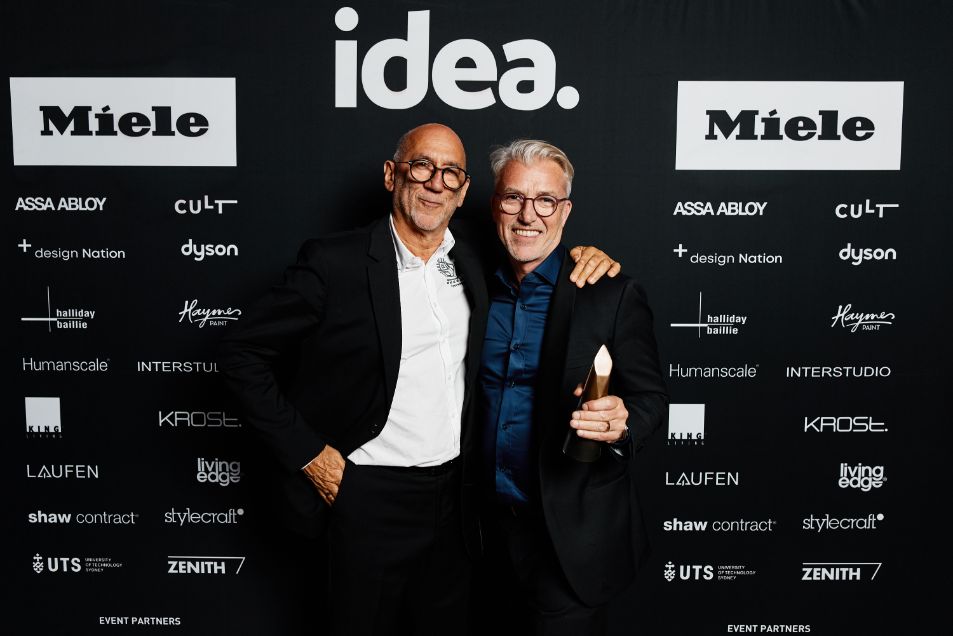 The IDEA 2019 Gold Medal was presented to Andrew Parr.
This special award recognises a person who has made an influential and enduring contribution to Australian design culture over the course of their career.
The judges remarked on Parr's more than 100 completed projects, 32-year tenure at SJB, countless awards, mentorship and ongoing professional life, which boasts a portfolio of some 50 projects on the drawing board at any one time.
"To say that Parr is a force for design change is to state the obvious," remarked the judges.
"His prowess in creating exciting, bespoke and upscale residential homes is legendary.
"Along with his prodigious talent, anyone who knows Parr will attest to his sense of fun and zest for life."
Each winner was presented with a hand-made trophy designed by Axolotl. All the category winners were also announced on the night.
IDEA 2019 event photography by Jayden Ostwald and Adam O'Sullivan.
Lead photograph: Flack Studio, Caravan | photography: Sharyn Cairns