Taking out top prize at IDEA 2019, Tzannes' state-of-the-art Dangrove storage facility for a collection of contemporary Chinese art set a new standard for art storage and curation.
Commissioned by an important collector, philanthropist and artist, Dangrove, in the inner-Sydney suburb of Alexandria, is unique in its scope and highly original in its design.
This was certainly not an 'off-the-shelf' design with a brief that specified an art storage facility that integrated curatorial requirements, informal exhibition and performance spaces, research facilities, workshops and other related functions. It also required that the structure be designed for a minimum 100 year life, deliver low net energy use and have a low carbon footprint.
The building Tzannes delivered is indicative of the award-winning practice's approach to design, which seeks to free itself from preconceived ideas, style or approach to provide a truly bespoke design for its client, Zimbabwe-born former graphic designer and founder and director of Sydney's White Rabbit Gallery Judith Neilson. 
With approximately 10,000 square metres of internal space, Dangrove is formed from a hierarchy of experiences created by the arrangement of special spaces, their connection and use of light. 
Working with Infinity Construction, Tzannes choreographed the journey through the building to enhance viewing experiences and develop a deeper understanding of the extensive collection.
A sculptural concrete 'scoop' brings northern daylight to the threshold of the second floor, the functioning heart of Dangrove – 'The Great Hall', which comprises a magnificent space 90 metres long by 18 metres wide, for art to be temporarily displayed, evaluated and curated. The plan is formed by regular bays across the length and in cross section by a ceiling that steps in height from six metres to 28 metres at each bay.
A soft even light floods this space through a double skin of UV reducing polycarbonate material above a wall datum of polished concrete. Sculptural concrete skylights terminate the Great Hall at each end to heighten the sensory experience of natural light within.
A hierarchy of dramatic interior experiences is explored and extrapolated through distinct spaces to deliver an art storage facility of immeasurable beauty. A refined material palette of concrete and blackened steel creates a monumental backdrop to sculptural lighting, bespoke joinery and considered furniture selection.
The project showcases the ever-important integral approach of interior design and architecture. The journey through these spaces is choreographed, enhancing viewing opportunities and encounters of the collection.
Organised over two levels, the upper floor presents the 'front of house' experience with reception, library and research, a sculpture courtyard and two large art evaluation spaces. Providing capacity for functions and exhibitions, this relatively low, horizontal proportion features a large north-facing window spanning the width of the site.
The decision to name Dangrove as the IDEA 2019 Overall Winner stemmed from its innovative and elegant approach to environmental constraints and the sheer scale of the project.
"Dramatic scale and the manipulation of volumes has always been a powerful tool in the designer kit," says 2019 judge Jeff Copolov.
"Combining this with an uncompromising pared back palette of concrete and blackened steel and skilfully juxtaposing the highly refined with the brutal, the Dangove Art Storage Facility is a truly memorable composition where architecture, engineering and interior are as one."
The design is a direct response to a brief that called for a new approach to standard museum art storage, to support the requirements of a private collection of contemporary Chinese art and all that is needed to document, conserve and share this important cultural asset while working with the clients' nearby gallery.
While the design facilitates these fundamental practical and functional aspects, through consideration of all components within the facility, the innovative response has yielded interior spaces with drama and beauty in their proportions, and precise and careful detailing. Material selections were chosen for long life and robust operations, which was integral to the clients' original brief and core ethos. Colours and textures are neutral in greys, blacks and whites to enhance the appreciation of the collection on display.
The brief for Dangrove also required a low carbon footprint, waste minimisation and low net energy use. The large sloping roof accommodates 558 PV cells providing power to meet most requirements. Water is collected from the large roof, stored and recycled to support plant equipment and building maintenance requirements. Services are exposed for ease of maintenance and future retrofit. Building mass has been maximised to stabilise indoor climate conditions.
Fire egress corridors are placed at the perimeter of the building to provide fail safe waterproofing to walls and act as insulation. Materials are chosen for long life and robust operations to suit fork lift truck access to the collection.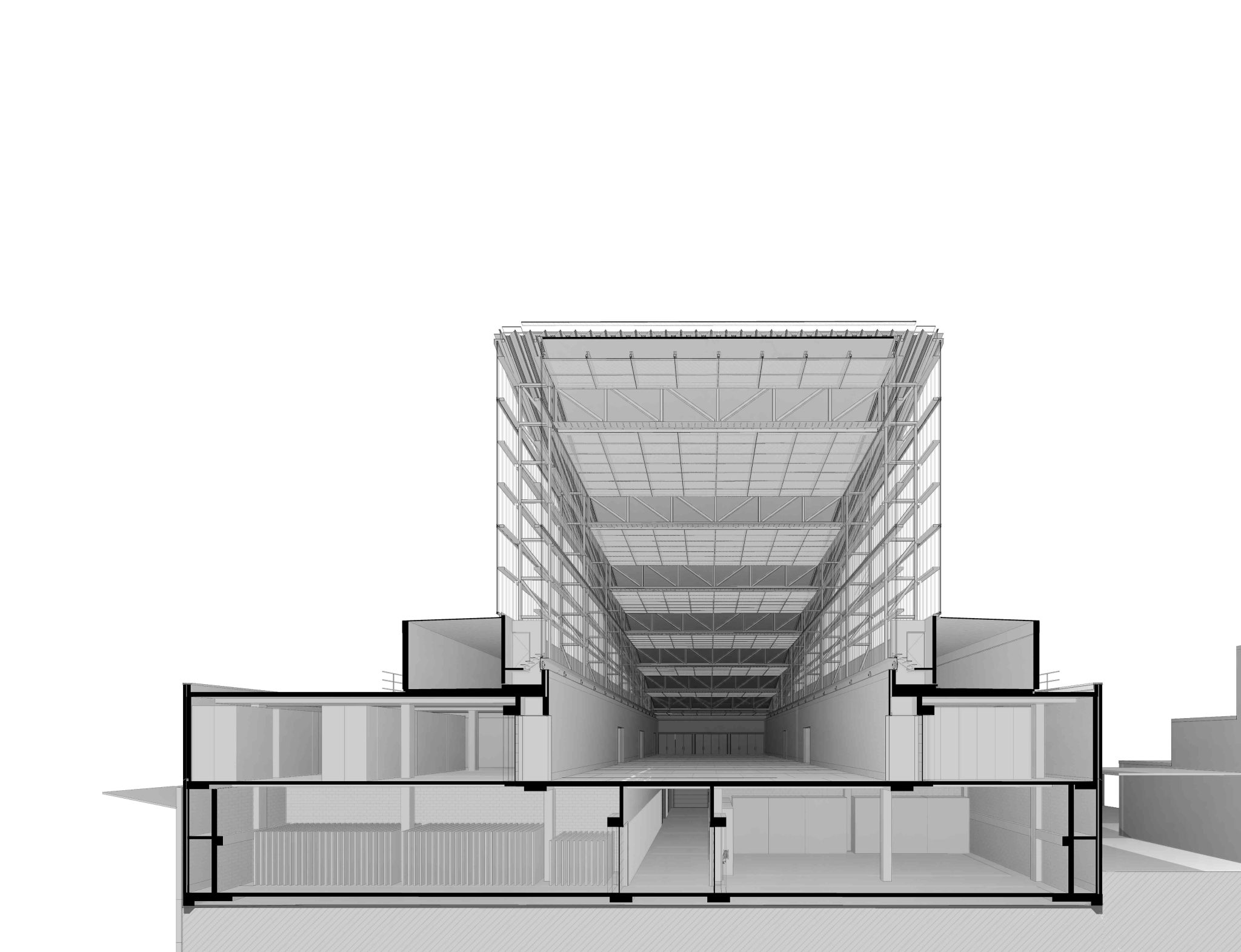 It has been a big year for the project. Along with being named IDEA 2019 Overall Winner, it also won the AIA Harry Seidler Award for Commercial Architecture 2019, the AIA National Architecture Award for Interior Architecture 2019, the NSW MBA Award for Industrial Buildings $25M+, the AIA (NSW) Sir Arthur G. Stephenson Award for Commercial Architecture 2019, the AIA (NSW) Award for Interior Architecture 2019 and the 2019 Chicago Athenaeum International Architecture Award – Museums and Cultural Buildings.
Tzannes is a Sydney architecture, urban and integrated design founded by Alex Tzannes. The studio made a name for itself through the design and delivery of enduring architecture of substance and has recently implemented an integrated approach to environmentally responsible architecture.
Another recent notable project from the studio is Australia's first engineered timber office, International House Sydney, which picked up the nation's top property award, the Australian Development of the Year award for 2019.
See all the IDEA winners.