In a world that has seen its equilibrium rocked, Shaw Contract reminds us that Community is a source of strength and gives us a sense of belonging.
In 1987 the then Prime Minister of the UK, Margaret Thatcher, uttered what has since become one of her most oft-quoted remarks. "There is no such thing as society," she told Women's Own magazine. She also added, "People must look after themselves first. It is our duty to look after ourselves and then, also, to look after our neighbours."
Perhaps the former leader wouldn't have been remembered quite so harshly if she'd led with that very final clause instead, as the sentiments preceding it have always sounded pretty depressing indeed.
This is especially true now, in a time when so many of us have discovered that not only is there such a thing as society, but that a lot of us have come to rely very heavily on the invaluable support and cheer that it can give us when global events are so unexpected and disorienting.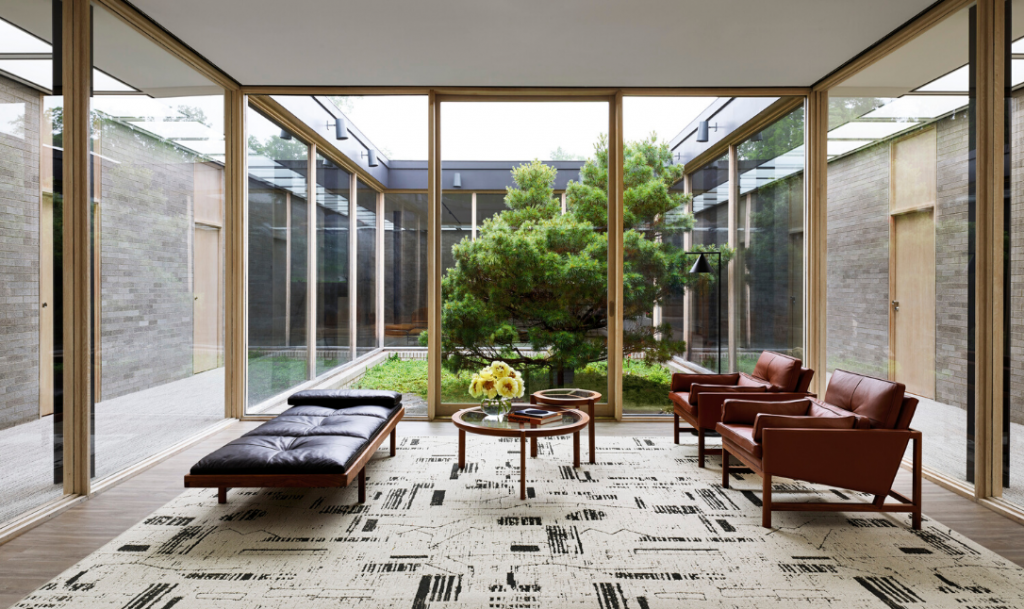 Even at the best of times, community is the glue that binds us together. It's the push for cohesion and belonging that is behind an expression like 'we're all in this together' – an expression we've heard a lot over the last few months. While that particular phrase may sometimes sound like an empty platitude, the truth is a strong and secure sense of community is a wonderful thing.
And if community is the bedrock of our lives, it makes sense that what we actually walk upon reflects this idea too. When designing a space to be shared by members of our community, whether that be a work one, an educational one or a social one, we can foster and encourage those ties by the elements we use and promote in the design.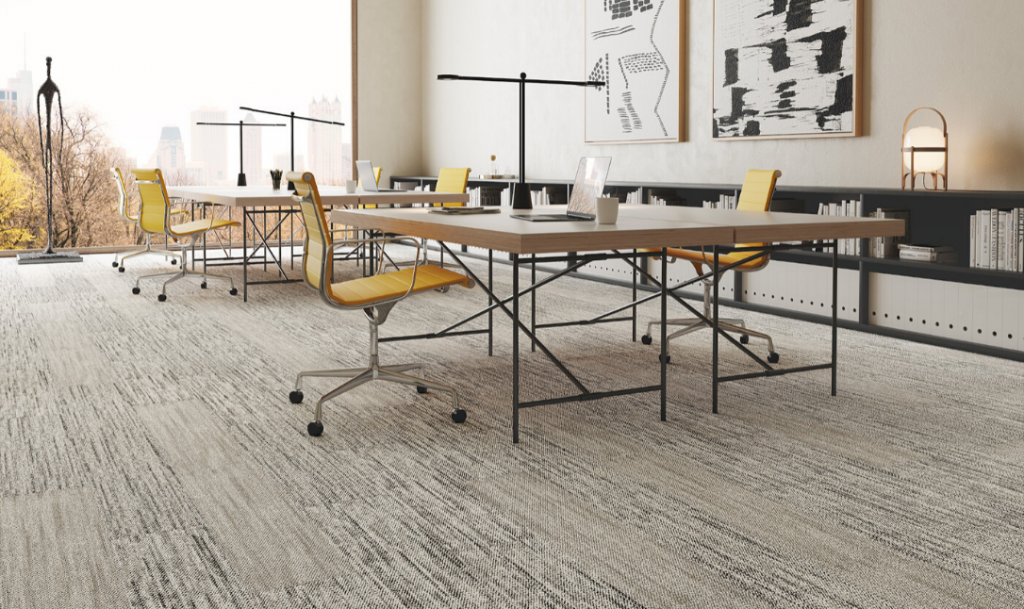 Community-minded design
As we grow and develop and as the needs of communities evolve, locally and globally, spaces are becoming more fluid and diverse, while still nourishing the togetherness and sense of mutual support on which they were originally formed.
Shaw Contract's Community collection was developed to both acknowledge and celebrate the influence that community has on our lives – to rejoice in the human desire and natural instinct that makes us come together. Because we all benefit from the experience. Our similarities bind us and our differences become strengths. Fresh ideas emerge, a shared history begins to take shape and a sense of purpose is fostered.
Complementary carpet tiles
The collection comprises four core products, each of which complements the others. The choices are limitless – textured and plush carpet tiles, broadlooms available as rugs and hard surfaces. The collection was inspired by a back to basics mission to the heart of the Atlas Mountains in Morocco, where the Shaw Contract design team visited artisans who have been practising their craft for millennia working with looms they genuinely believe are imbued with souls. The trip gave rise to experiments with dyeing processes, colour and the discovery of new ways to juxtapose and contrast pattern and texture.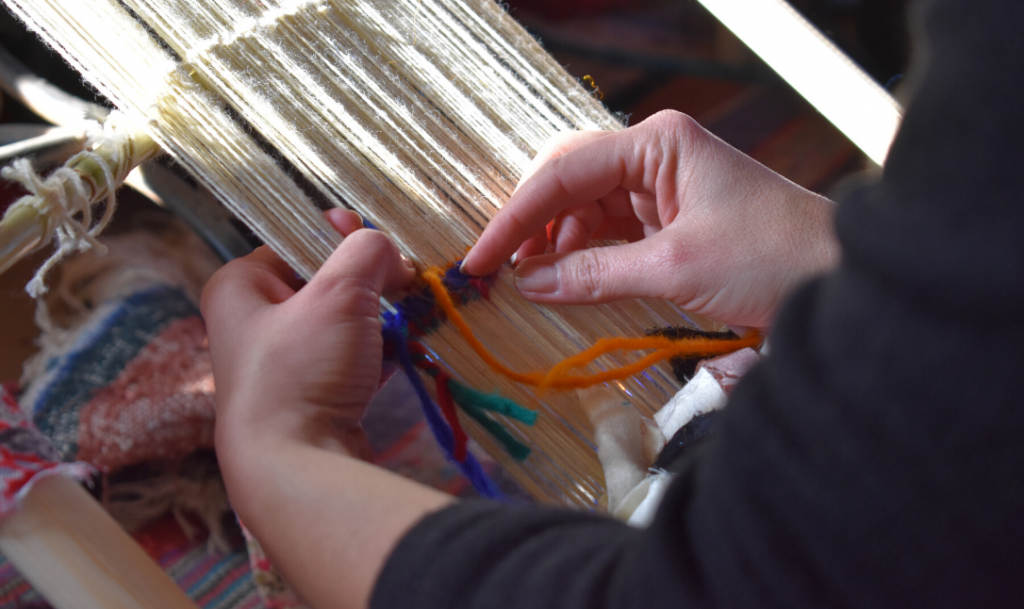 The result is the Community collection of four discrete but totally compatible and harmonious core products that were created to awaken our sense of kinship and honour the very concept and heritage of community. Used together in various configurations, they have been designed to layer and integrate with each other.
And to further promote the ethos of community and collaborative kinship, a number of the styles and colourways are part of Shaw Contract's in-stock in Australia program. This means that orders can be shipped immediately, with no lengthy lead times – a boon in a world recovering its equilibrium and looking to re-establish normal operations, even if they are a new sort of normal, as soon as safely possible.
Disparate but dovetailing
From the entryway to a space where COREtec in a wood or abstract finish is ideal for heavy traffic, through to the 18×36 plush carpet tiles suited to intimate and social environments, encompassing the 9×36 textured loop tiles for transitory spaces and the broadloom rugs presenting opportunities for pops of colour and contrast, the collection is comprehensive and covers all areas of a workspace. Shaw Contract's deeply considered release invites collaboration, cohesion and connectedness – three Cs that add up to one thing above all else: Community.