EY Melbourne by Gensler is a Best of Globe recipient awarded by 2022 Shaw Contract Design Awards.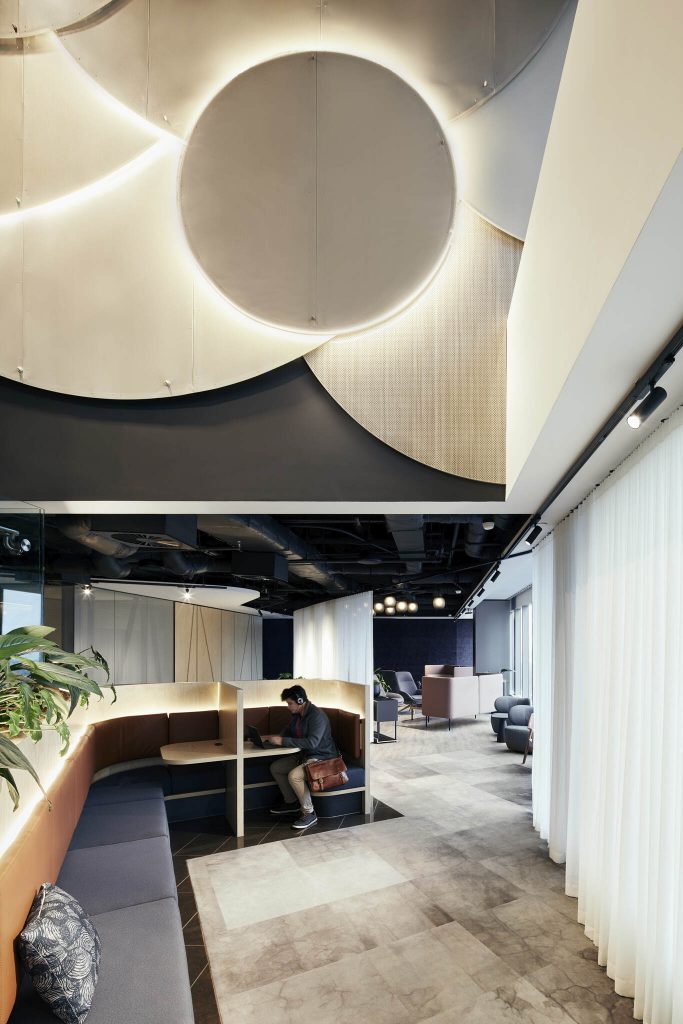 Now in its seventeenth year, the Shaw Contract Design Awards program is a chance to recognise the spaces that inspire new ways of living, working, learning, and healing through the design lens.
In this spirit, Gensler has reimagined a unique client experience for EY Melbourne, welcoming guests in a boutique hospitality inspired environment.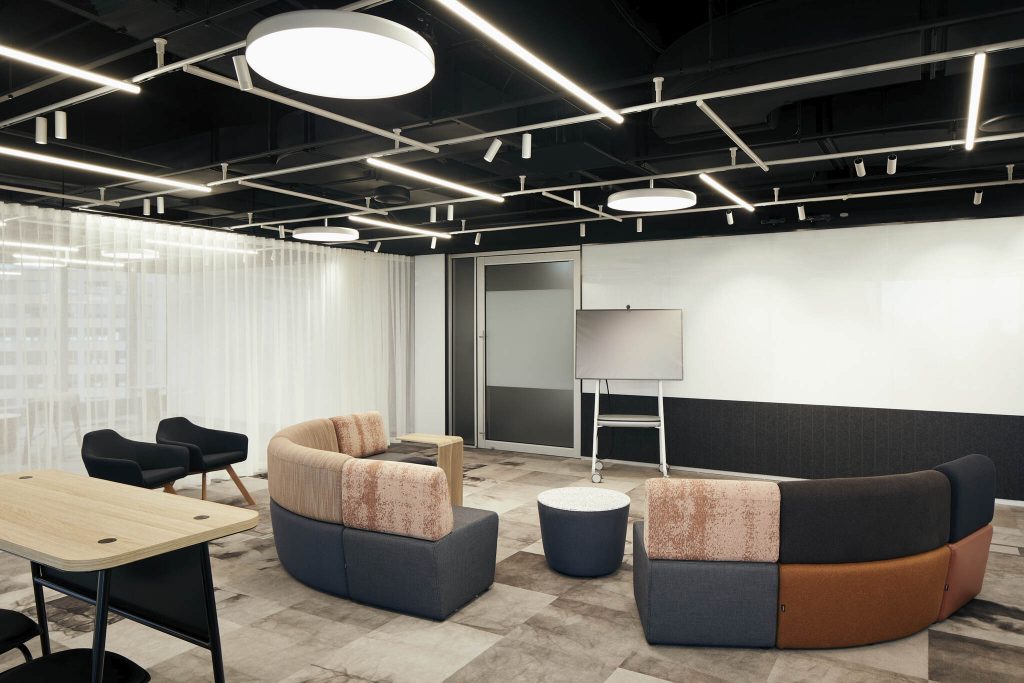 EY is a multinational professional services partnership that exists to build a better working world, helping create long-term value for society and build trust in the capital markets.
EY had full flexibility to reconfigure all furniture to suit the requirement of the user experience.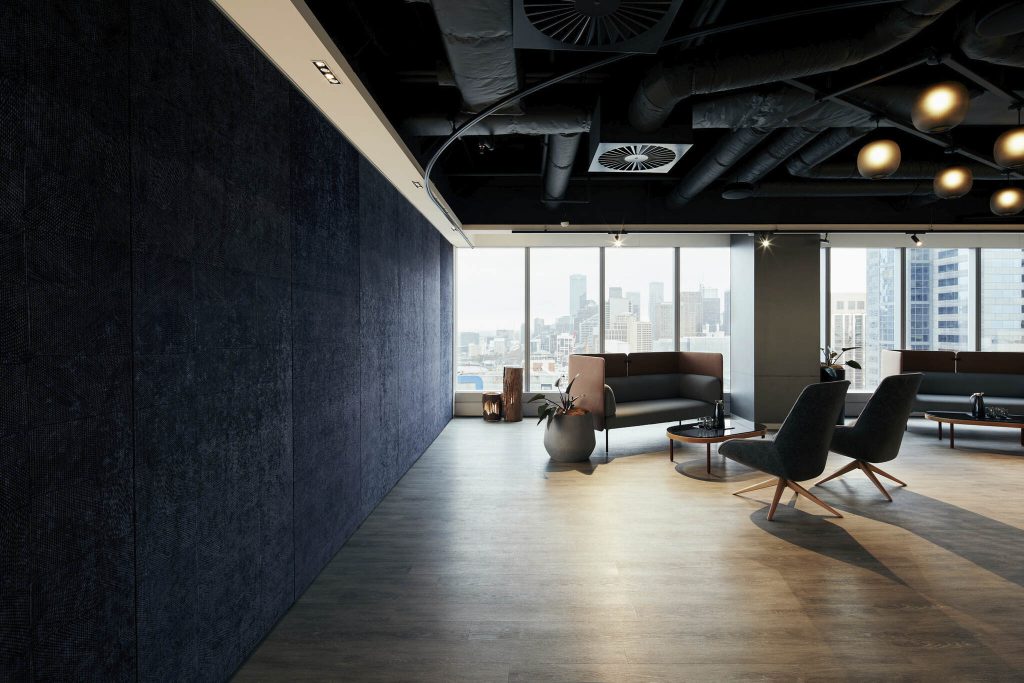 The insertion of curtains allows different combinations of scenarios, to open or divide the space to evoke a changing user experience.
The design studio merged technology, audiovisual overlay, enhanced digital experiences and modularity of components.
Gensler responded by creating flexible spaces that enrich the client experience and selectively reusing existing elements to seek a greater sustainable outcome.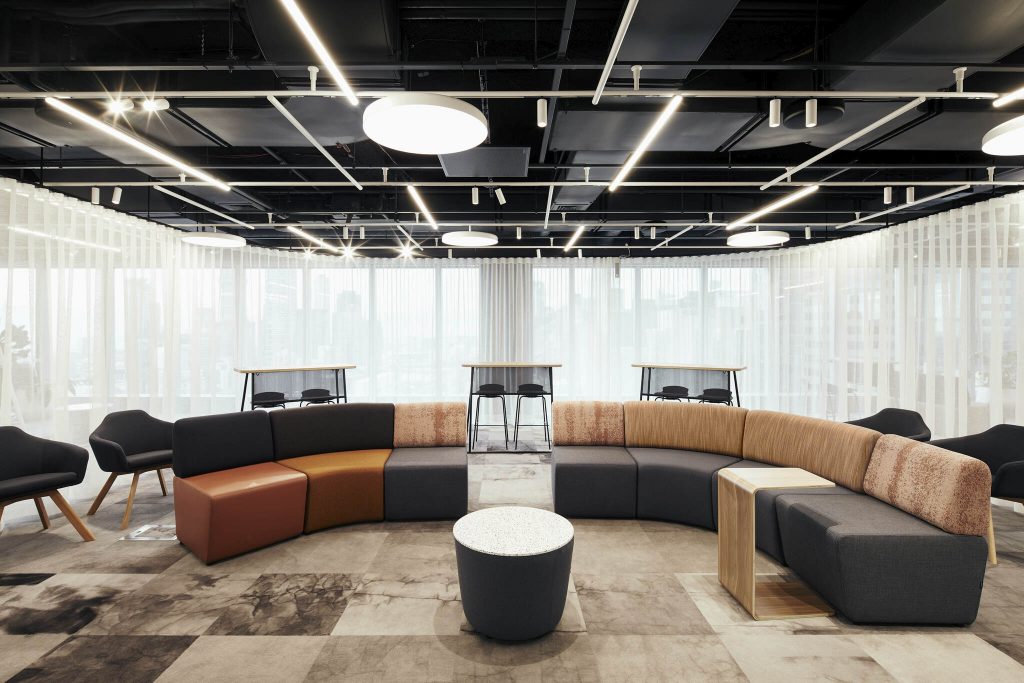 "I think this project is spectacular and very reflective of what we're seeing currently within workplace design in regards to functionality," says principal at Hendrick Inc. and juror for the 2022 Best of Globe panel Stephen Wells.
"I loved the layering of materials, lighting design, and artistic sculptural elements within the space that created dynamics.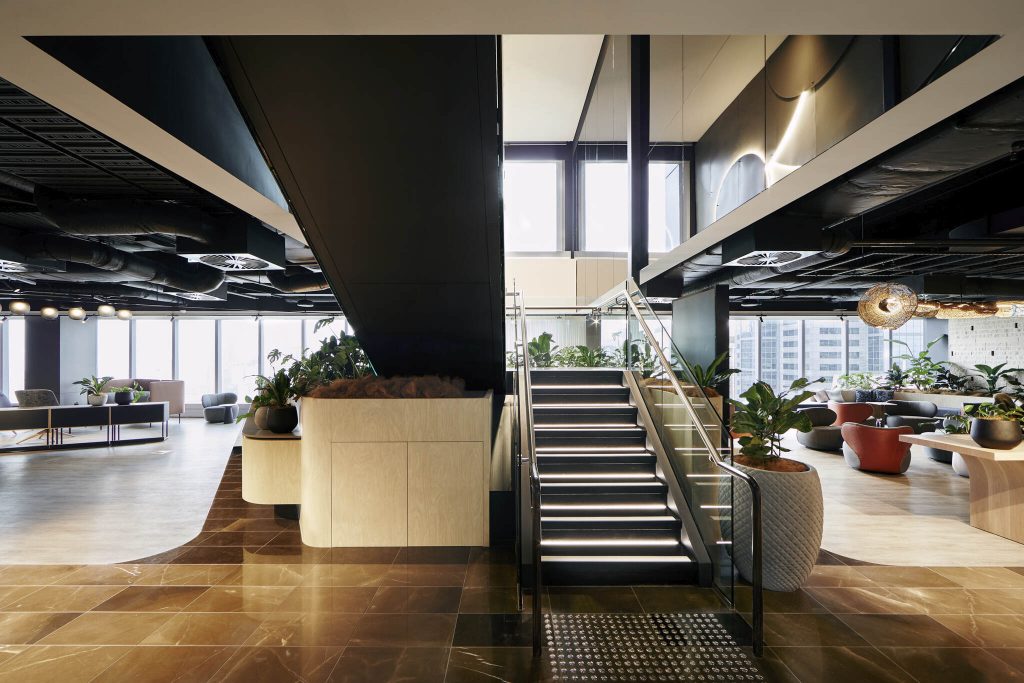 "The selection of flooring materials worked very strongly to create a cohesive design."
With a move from large-scale seminars to small intimate more personal spaces to build deeper relationships, the focus is on a hosted experience balancing the personal and the digital.
The main reception features a sculpture created by a community collective of local First Nation women and trans women artists called Ngardang Girri Kalat Mimini.
"There are moments of framing that I love; whether they're framing through the furniture, or the staircase moment which is quite cinematic," says principal at Marchese Partners and juror for the 2022 Best of Globe panel Rulla Asmar.
"There is a sensitivity to culture and connection to the indigenous community in a thoughtful and considered way."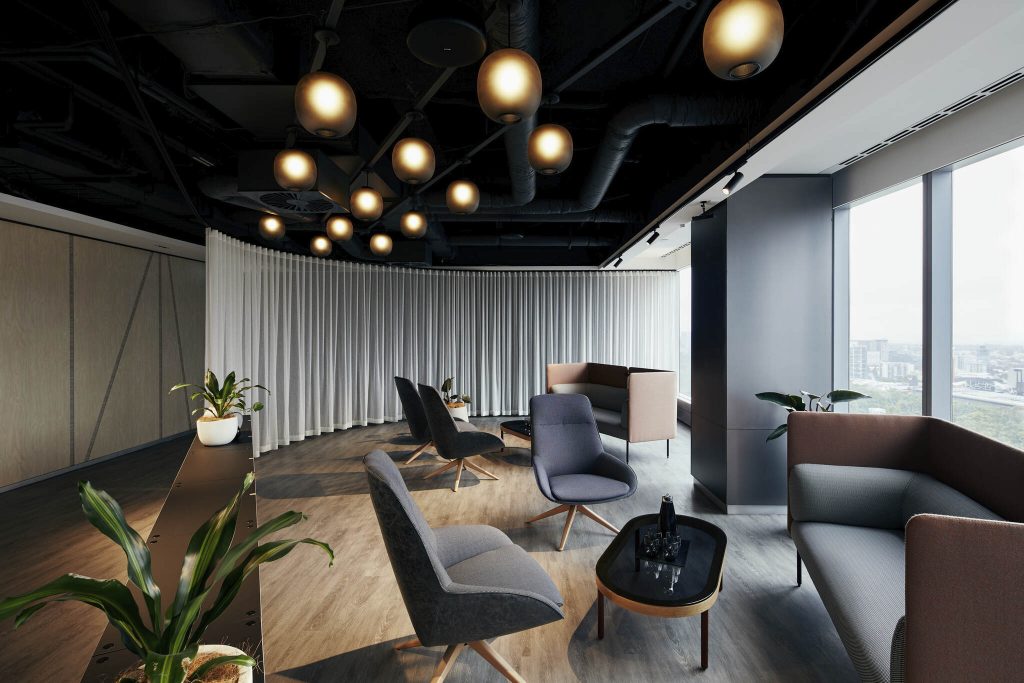 Entirely flexible, the space can be transformed into a variety of scenarios, from event dining to a pre-lunch networking space.  
"This project captured a lot of different types of work environments which showcases an understanding of the evolving workplace and an intention to prioritize human connection," says head of interior design at Gulf Consult and juror for the 2022 Best of Globe panel Karen S. Miller.
"The sense of community is evident here; how this space integrates into our lives and into the community with a focus on diversity.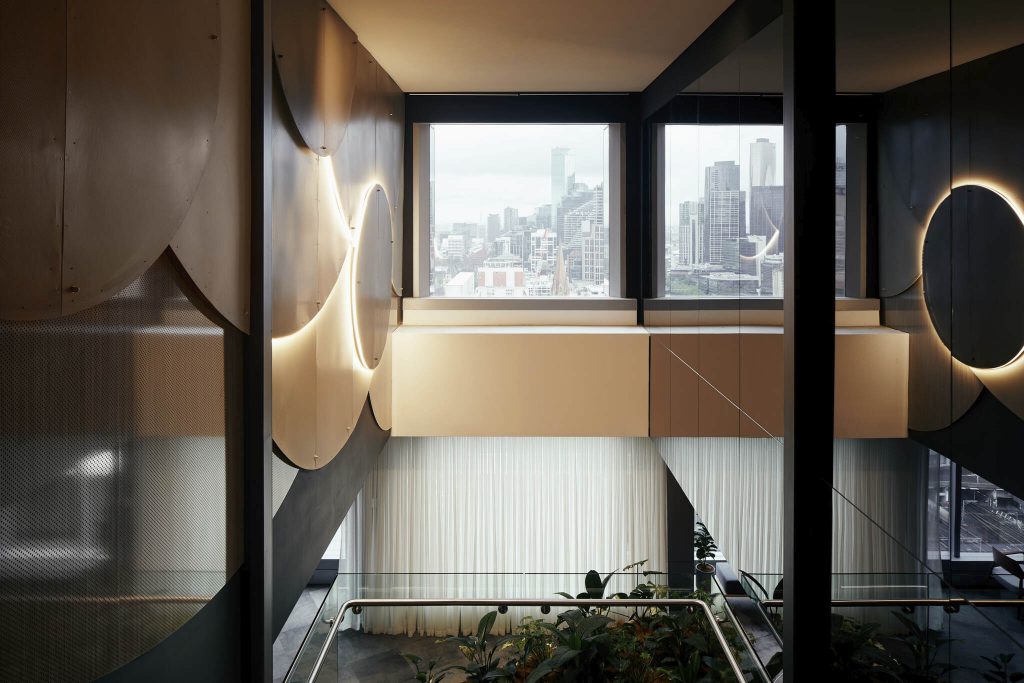 "This project hits a lot of high notes; sustainability through material selection and reuse, new workspace evolution, and the use of lighting and form to tell a visual story."
Across the two floors, the adaptive reuse and repurposing of existing elements and materials shaped the project.
By carefully retaining high-impact items, such as the staircase, stone flooring and split block walls, the practice integrated existing elements with new finishes in an environmentally conscious way.
Shaw Contract's iconic Solitude LVT and Dye Lab Carpet Tiles are also featured in this project.
Solitude LVT is about strength; it is a collection of wood visuals in subtle shades of quiet.
Embossed grain textures from light to medium give a realistic look and feel, with an innovative silencing layer to reduce sound transfer.
Last but not least, Shaw Contract's Dye Lab tile draws inspiration from natural dyes and mimics the colour shifts rendered in naturally dyed textiles, creating an elegant and unpredictable visual.
Learn more about how Shaw Contract is ready to walk forward with purpose and optimism.