With almost 600 entries from 44 countries around the globe, the 2022 Shaw Contract Design Awards program has truly celebrated the optimism of design.
The recipients of Best of Globe represent the highest calibre of work among the global design industry, each of them inspiring new ways of living, working, learning, and healing through the design lens.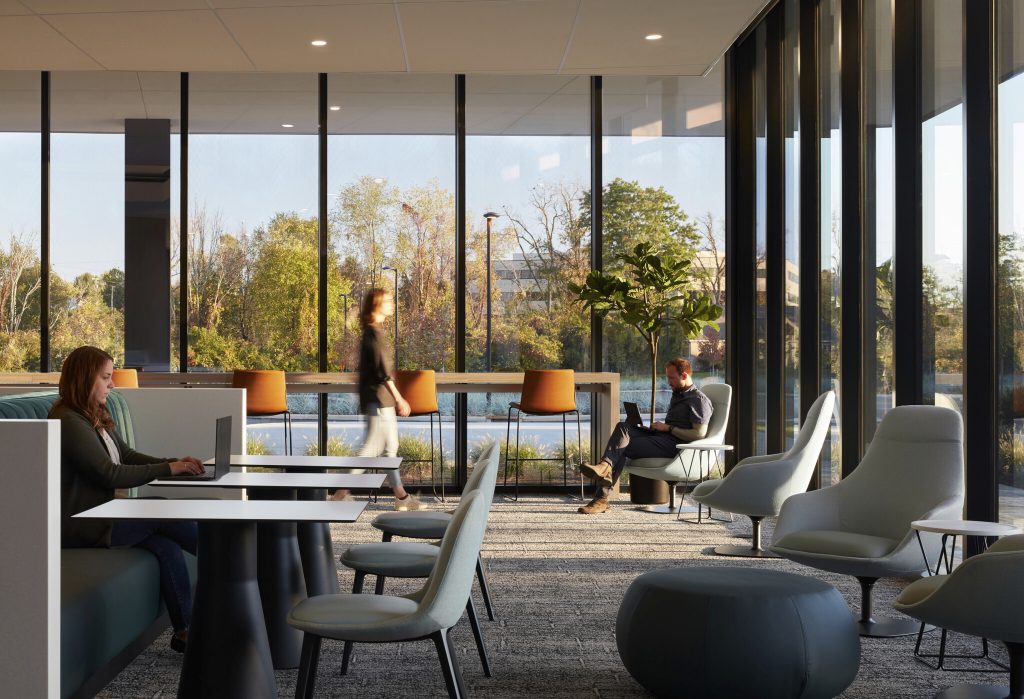 Crystal Clinic Orthopaedic Center by HGA
Crystal Clinic Orthopaedic Center by HGA (Akron, United States), is a recipient of Best of Globe.
It is a new specialty 165,000-square-foot three levels hospital, one of the only hospitals in the world dedicated exclusively to orthopaedic and plastic/reconstructive care located in Fairlawn, Ohio.
A unique architectural feature to note is the internal courtyard on level three where the patient rooms reside, providing each patient room a view to the exterior, while maintaining an efficient footprint and clear circulation for patients, family and staff.
The exterior architectural moves on level one are also important to note; where the circulation paths are strategically carved into the building to provide covered experiences for patients and family members as they approach the building and are discharged, which provide a sense of security and intimacy.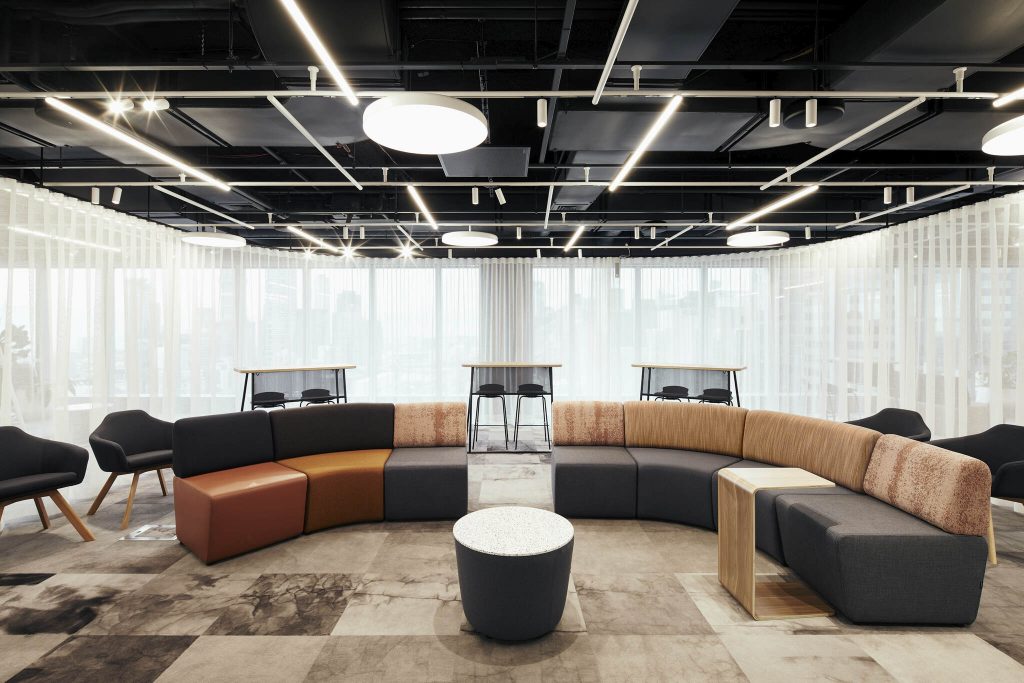 EY Melbourne by Gensler, another recipient of Best of Globe award, is located in Melbourne, Australia.
EY has invested in a future workplace in Melbourne by re-energizing the existing meeting floors, to create a holistic experience that prioritizes human connection experience over large scale and anonymous events.
It is a rare client 'front of house' space that allows the thoughtful integration of a past design and materials and really analyse why this industry demolish materials of a regular basis, detrimental to our environmental impact.
Gensler responded to the challenge by creating flexible spaces that enrich the client experience and selectively reusing existing elements to seek a greater sustainable outcome.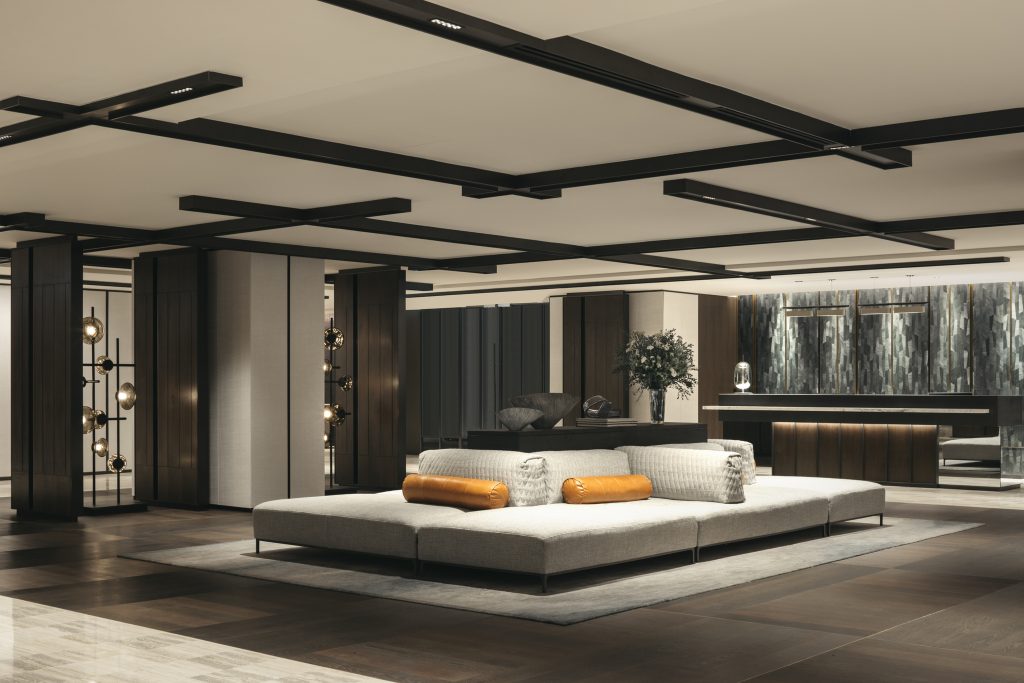 Hilton Singapore Orchard by Avalon Collective
Hilton Singapore Orchard by Avalon Collective, situated in the heart of the bustling shopping street in Orchard, is also a recipient of Best of Globe.
This hotel is a restoration and conversion project that took over the pre-existing hotel, Mandarin Orchard.
The design brief was to create a contemporary Hotel product that could relate to the locality and the origins of Orchard Road while capturing the modern retail context in the vicinity.
Akin to most renovation works, there are commonly lots of structural and space limitations to take into consideration as compared to a new building.
The studio re-looked into the existing plan, shaped the hotel's design language, and redefined the experience right from the guest's arrival to the guestrooms.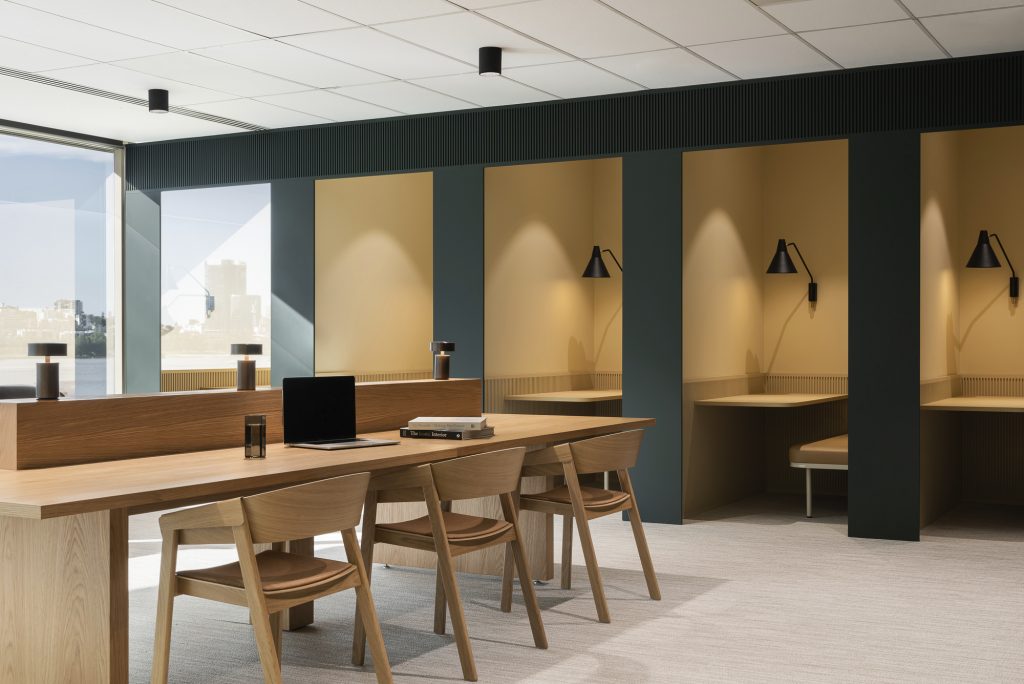 Another recipient of Best of Globe, IGO by Rezen + Templewell, was tasked with creating a mining workplace that wasn't traditionally masculine and that is representative of the company's values and people.
The result is a series of spaces that are inclusive, warm, and welcoming – the antithesis of a traditional mining company fit out.
The soft and tactile aesthetic creates a series of humanised spaces that are a pleasure to be in. With 180-degree views of the Swan River and Perth CBD, a large collaboration and café space occupies the length of the tenancy and allows people to connect in a variety of settings.
The project's distinctive work club feel democratises river views and provides a northern aspect for all staff and visitors.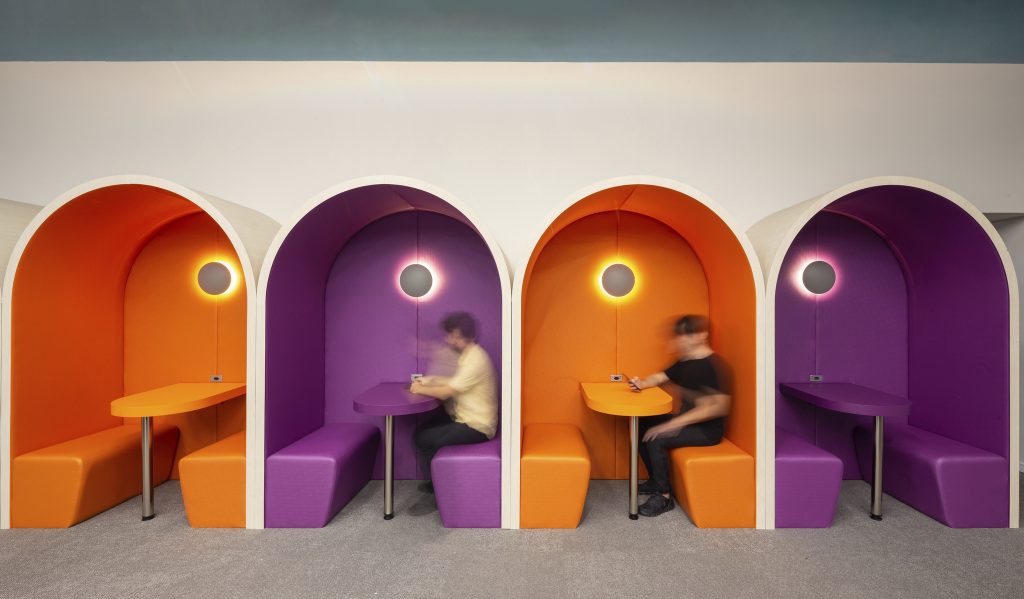 Sede Insole Energia by Mobio Arquitetura
Last recipient of Best of Globe, Sede Insole Energia by Mobio Arquitetura, is located in Brazil.
The project is an occupation of a restored historic building located in Porto Digital in Recife to host the headquarters of a solar energy Fintech.
The careful analysis of each floor was fundamental for the distribution of functions in the building, prioritizing the well being of employees.
Each room received a carpeted floor and acoustic panels in a different colour to facilitate identification by employees and visitors.
The multipurpose auditorium was planned as a vibrant and dynamic space for training and courses, presentations, group activities.
That's why a changeable layout was proposed, made possible by versatile furniture consisting of mobile bleachers, stackable chairs, frames with casters and modular fit-up beanbags, in addition to a carpeted floor design that encourages new layouts.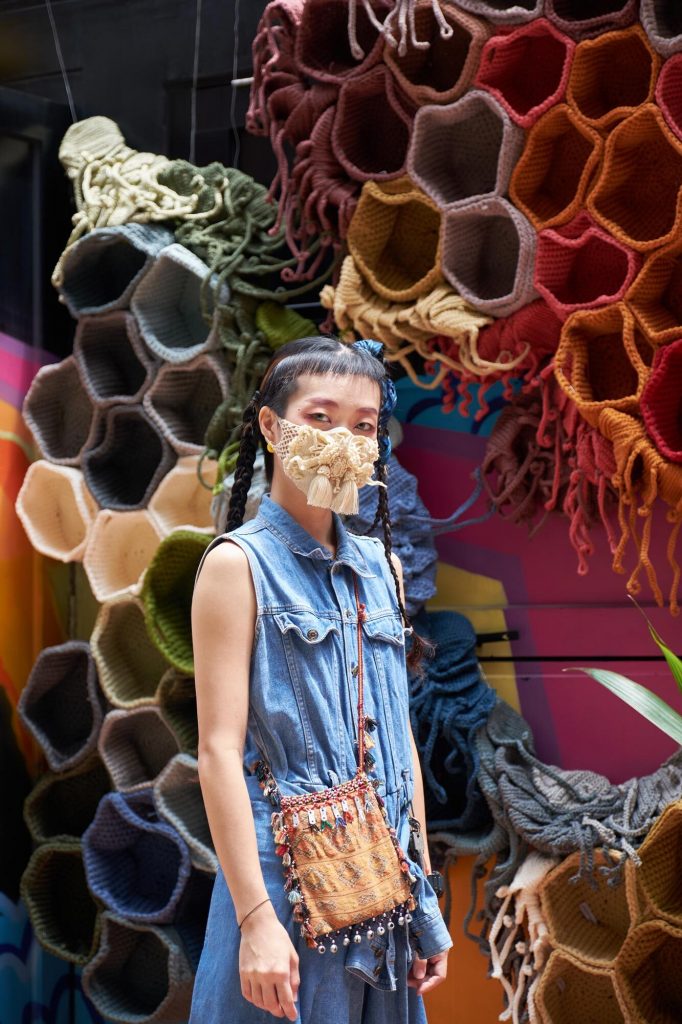 Each Best of Globe firm will also receive a $2,000 USD charitable donation to be awarded in their name to an organisation of its choice.
To date, Shaw Contract has awarded over $290,000 AUD to non-profit and charitable organisations around the world as part of this program.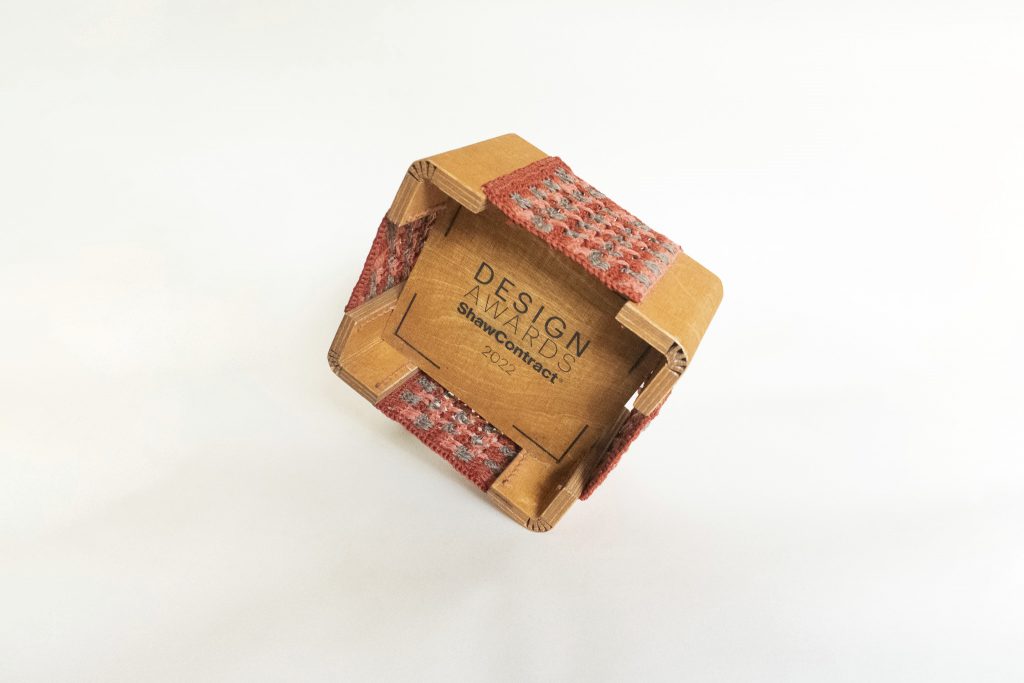 Singapore-based crochet artist Kelly Limerick designed the Best of Globe trophy this year; it is a simple interpretation of the new Shaw Contract Design Awards logo in 3D.
The 'walls' are crocheted in a tessellated pattern inspired by Shaw Contract and made using Eco Solution Q yarn; reflecting Cradle to Cradle design principles.
Discover also how all projects entered proceeded to the first stage of judging where an elite panel of design leaders, including five representing Australia and New Zealand, collaborated in each region to select the Best of Region winners.