Since starting her own practice at the age of 23, Sydney-based interior designer Shona McElroy has approached each project with an elegant touch seemingly beyond her years.
"I grew up surrounded by design," says McElroy on her childhood.
"Dad is an architect and Mum is an interior designer and they used to collaborate. We travelled a lot and were constantly on site, which enabled me to want to do design."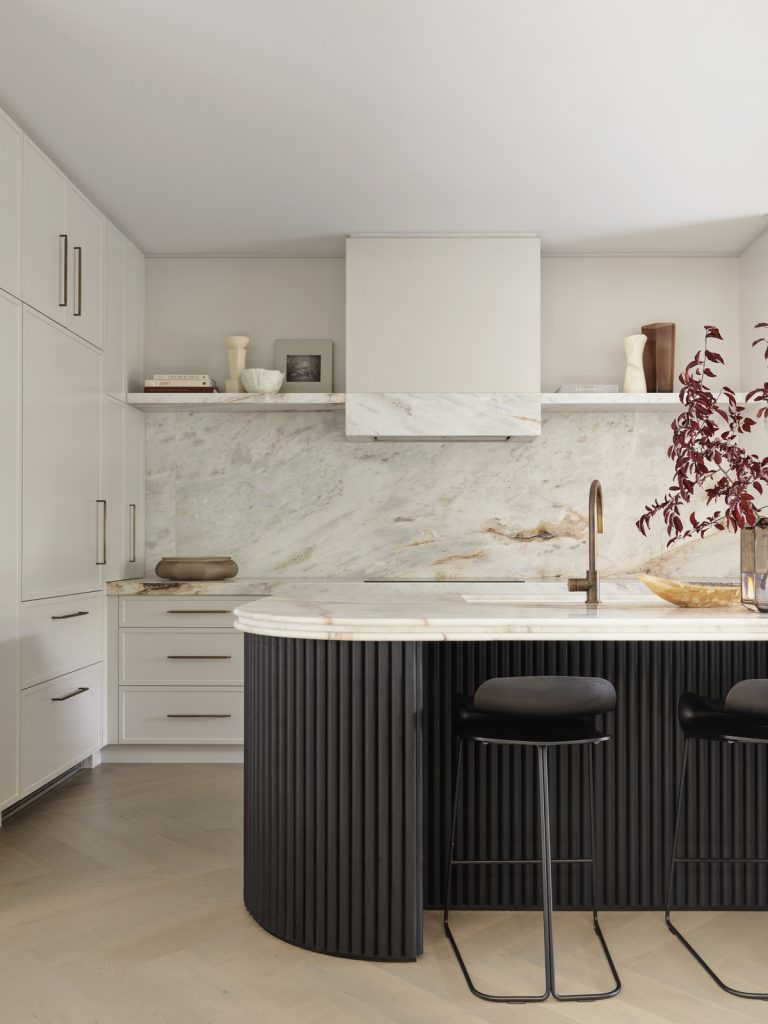 Now 28 years old, McElroy completed a Bachelor of Architecture until realising her heart was drawn to interiors. She credits her parents for not only instigating her love for design but also providing her with a solid foundation to launch Smac Studio.
"Moving from architecture to interior design was a mix of learning on the job and knowing a lot of stuff from watching Mum and Dad. Mum was constantly talking about work so I got to know all the terminology."
Currently a team of four, Smac Studio has 20 projects in the works with many soon to be photographed.
And to cap off a massive year for McElroy, she has also been shortlisted as an Emerging Designer of the Year finalist for IDEA 2022. Winners will be announced at the IDEA gala on Thursday 24 November at the Timber Yard in Port Melbourne.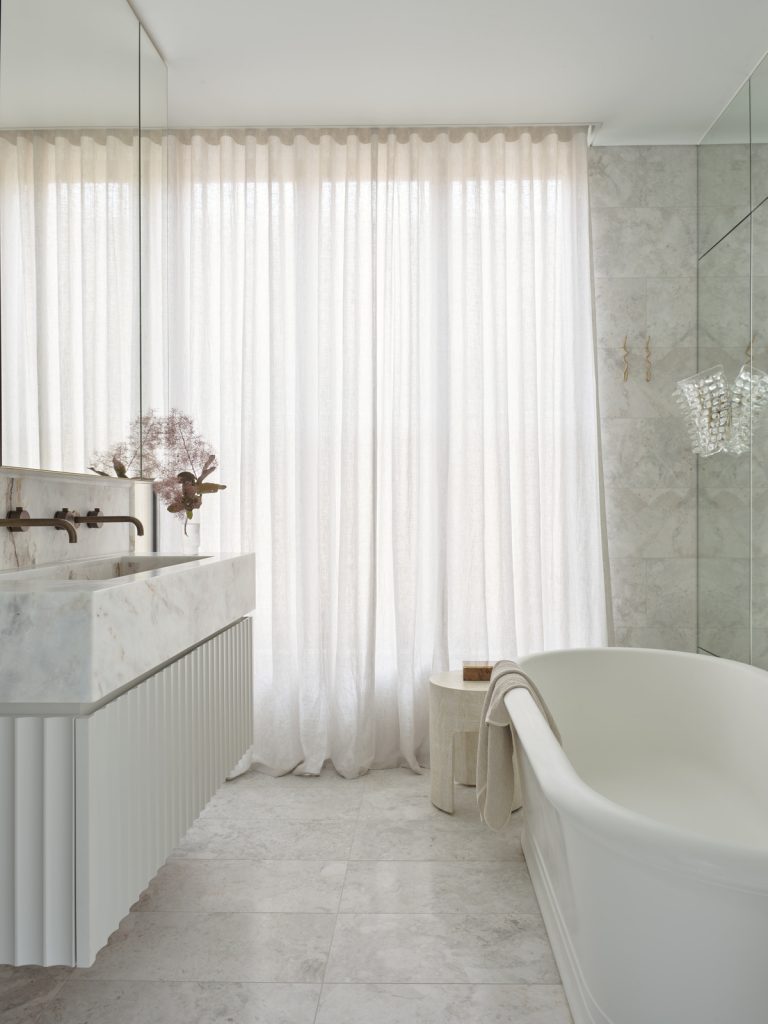 Her shortlisted project First Blush is featured in the Residential Single category with its design the epitome of feminine.
Completed simultaneously as Mirror Image for the same client, First Blush is a balance of moderation and glamour.
"First Blush was a mixed brief. My client wanted something relaxed and mentioned Mykonos and Byron Bay as inspirations. But she's quite glam as a person. Even though she wanted something relaxed, I knew she was really attracted to glamour.
"She also wanted the space to feel loved as soon as you came in. It needed to be a comfortable and entertaining home. But the clients also have three little girls and First Blush had to accommodate that as well."
Speaking of entertaining, the kitchen features a fabulous and expansive bar – perfect for dinner parties with family and friends.
"It was tough designing the bar," explains McElroy.
"Essentially it's open plan but you need to walk through a kitchen that feels like its own space and is suitable for hosting.
Moving throughout the home, McElroy has continued to optimise an often-forgotten space – the humble powder room.
In Mirror Image she used a teal marble to match the colour theme from the Esmeralda stone in the kitchen. For First Blush, the powder room is inspired by the project's name.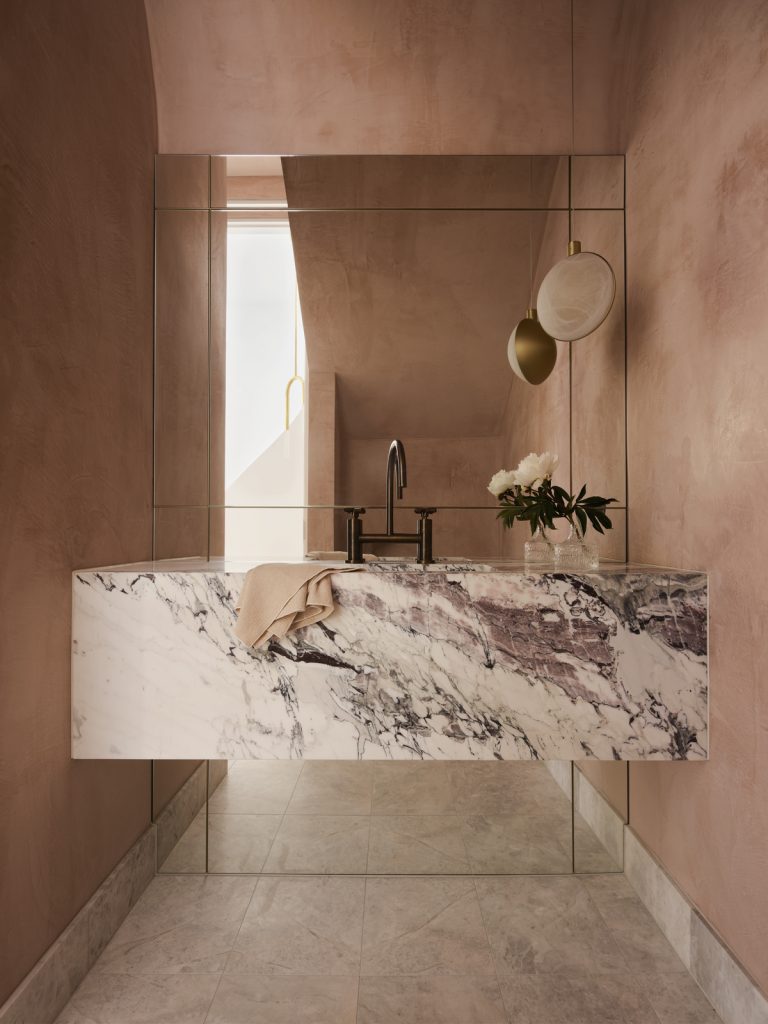 Featuring Monet marble on the vanity, curvaceous forms, and rosy pink Venetian plaster walls, First Blush's powder room is alluring and handsome.
"People are really starting to vibe with a powder room. I think it's the most condensed area of space where you can show such personality.
"You can afford to be really extra with your materials because your space is concentrated. This makes it possible for anyone to clad this tiny little space in beautiful marble, which you wouldn't realistically put anywhere else."
"Plus I love it! I love everything around entertaining and I think it's so fun for the powder room to be a talking point. It's like the thesis of the house, but amplified."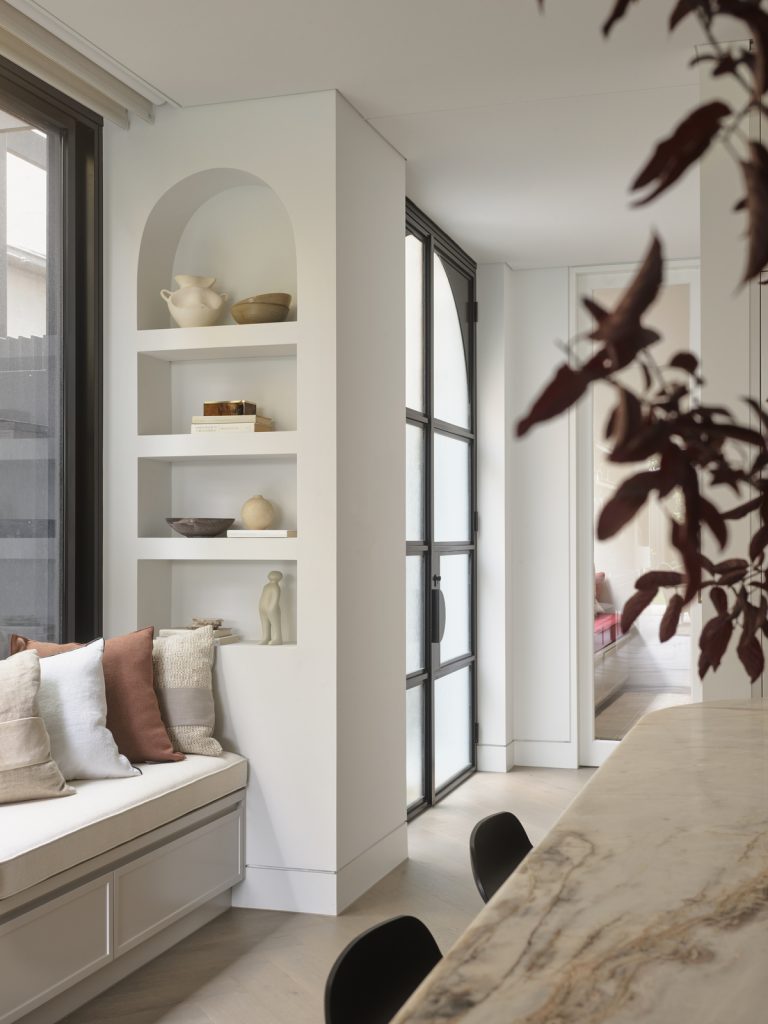 With a jam-packed portfolio, McElroy is continuing to develop her design repertoire. But what would be a dream project?

"I'd love to constantly reinvigorate certain hotels all over the world.
"It would be amazing to have the ability to create a unique look that can have a little more personality than a home, and also take on a big project where you can travel and tap into each culture."
As an emerging designer, McElroy also shares some challenges and opportunities she has faced in the Australian design industry so far.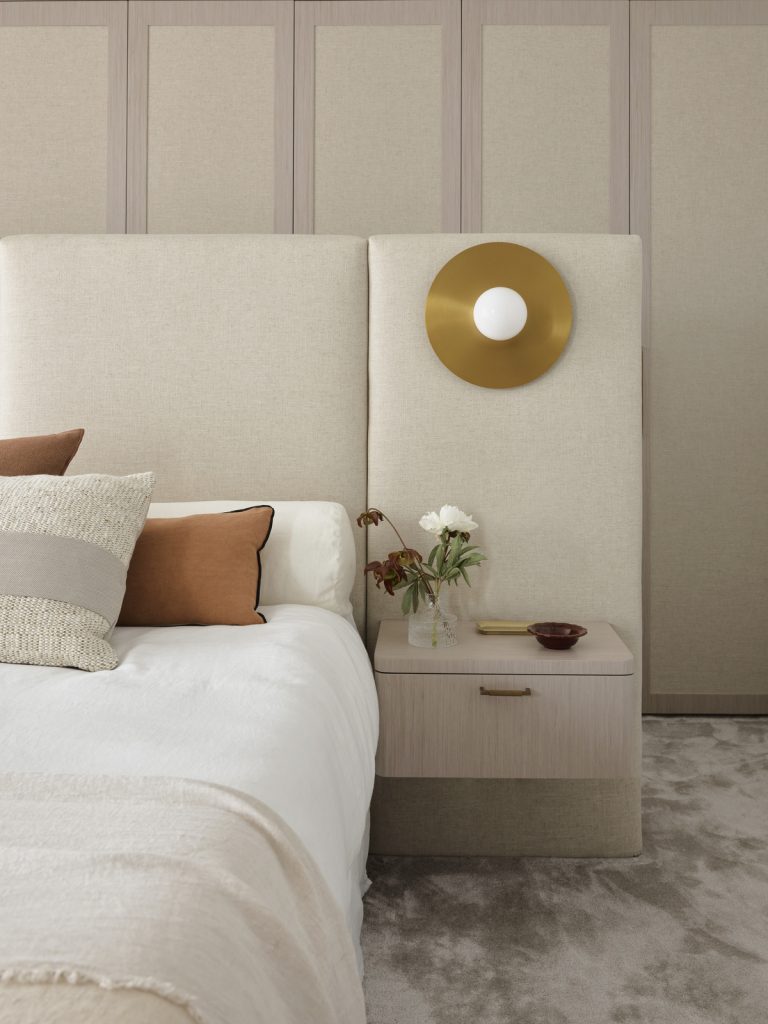 "I've struggled with setting boundaries with clients about workload and not charging correctly and I think that came from having imposter syndrome, being young and a female. I'm working in a male-dominated industry and often on-site, everyone's male.
"I have had great experiences, but it hasn't stopped me from feeling that way, particularly pre-photographing anything. Now that I have Mirror Image and First Blush photographed, I'm able to put my work forth to people and prove my design skills."
Launched earlier this year, Australian Design Review's inaugural 30UNDER30 program has been created to celebrate young, talented Australians who work across the product and interior design sector. It's a unique opportunity to reveal the full potential of those who are just starting out in their careers and entries are open now.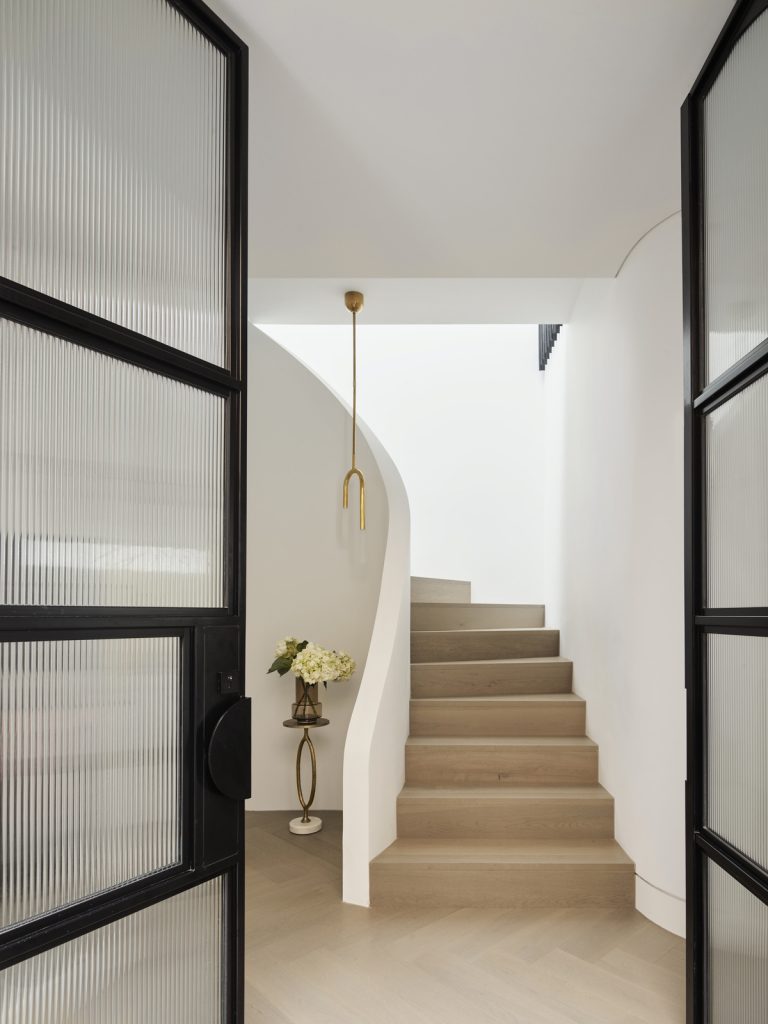 Focussing on what the under-30 cohort is doing differently from previous generations, McElroy believes it's a mixture of clever marketing and authentic design sensibility.
"We are aware of marketing and the power of Instagram. I also think under-30s are ballsy enough to go out on their own and learn on the fly more.
"I've noticed that when I look at other established architects and interior designers they often say, 'Pre-going out on my own, I worked for this person or this person.' Huge names. But when I see younger people coming through, we don't have those experiences.
"Therefore, we have to go out and figure it out on the fly, which makes our style more authentically us."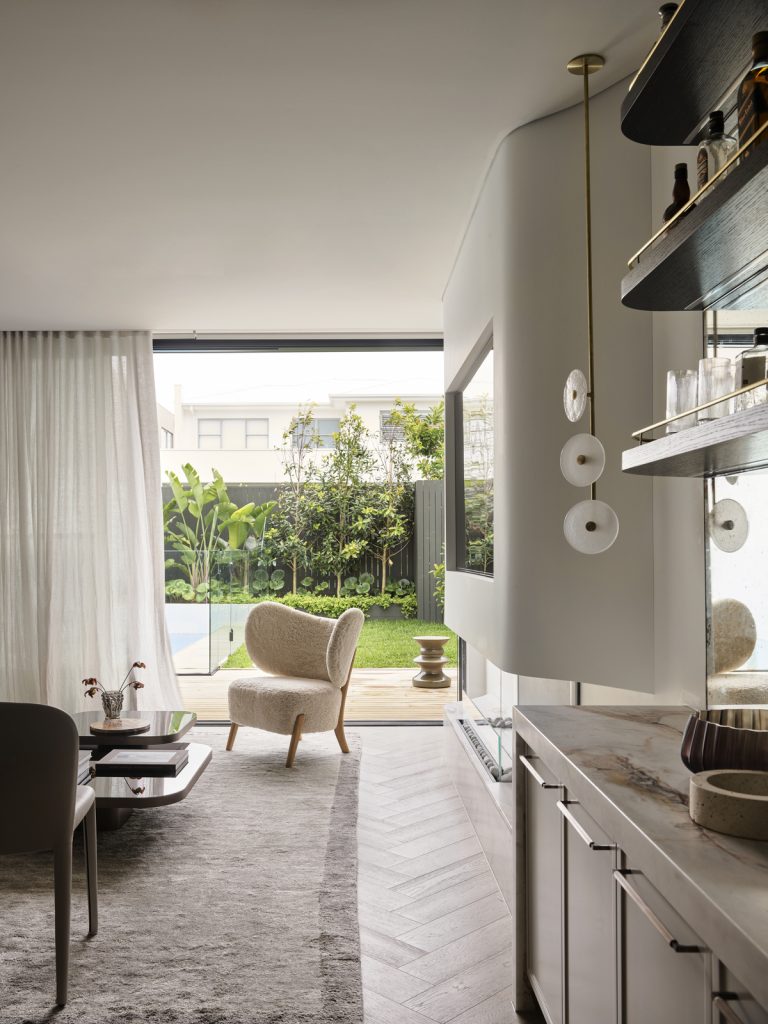 First Blush photography by Anson Smart with styling by Claire Delmar.
Also in Sydney, industrial designer Tom Fereday chats about wanting to be a part of every phase of the design process.