The 2022 Shaw Contract Design Awards program is an opportunity to recognise spaces that inspire creative ways of living, working, learning and healing through a design lens.
The 2022 Shaw Contract Design Awards, now in its 17th year, had almost 600 submissions from 44 countries with 37 projects selected as Best of Region finalists. All projects entered proceeded to the first stage of judging where an elite panel of design leaders, including five representing Australia and New Zealand, collaborated in each region to select the Best of Region winners.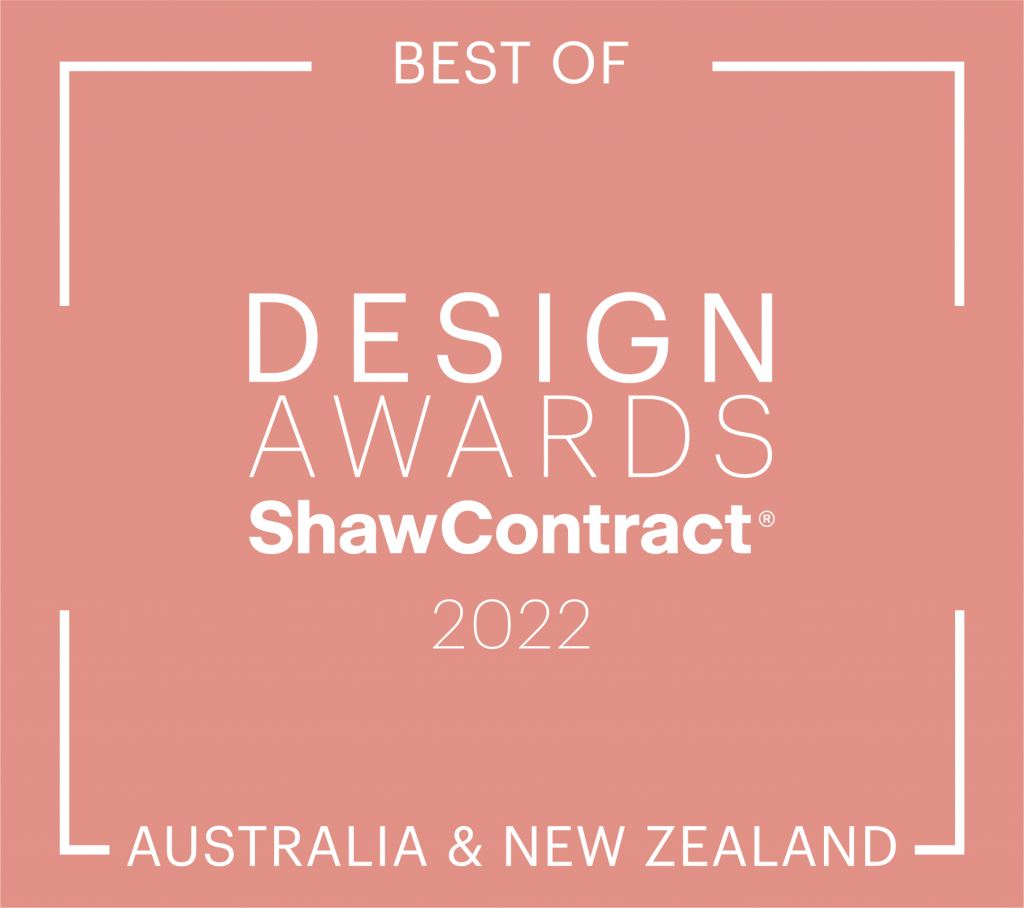 Each entry was reviewed to identify the projects that represent the very best design from each region using the following criteria:
Knowledge-led: Design process – clarity surrounding the design intentions and execution.
Human-centric: Holistic thinking – creating spaces for all types of users for today and in the future.
Optimistic: Betterment of people and planet.
Shaw Contract has now announced five projects from the Best of Australia and New Zealand selection. Following this, all Best of Region finalists are eligible for the next stage of judging to select the Best of Globe winners for the Shaw Contract Design Awards.
Check out each Best of Australia and New Zealand winner below!
Dandelion by MJA Studio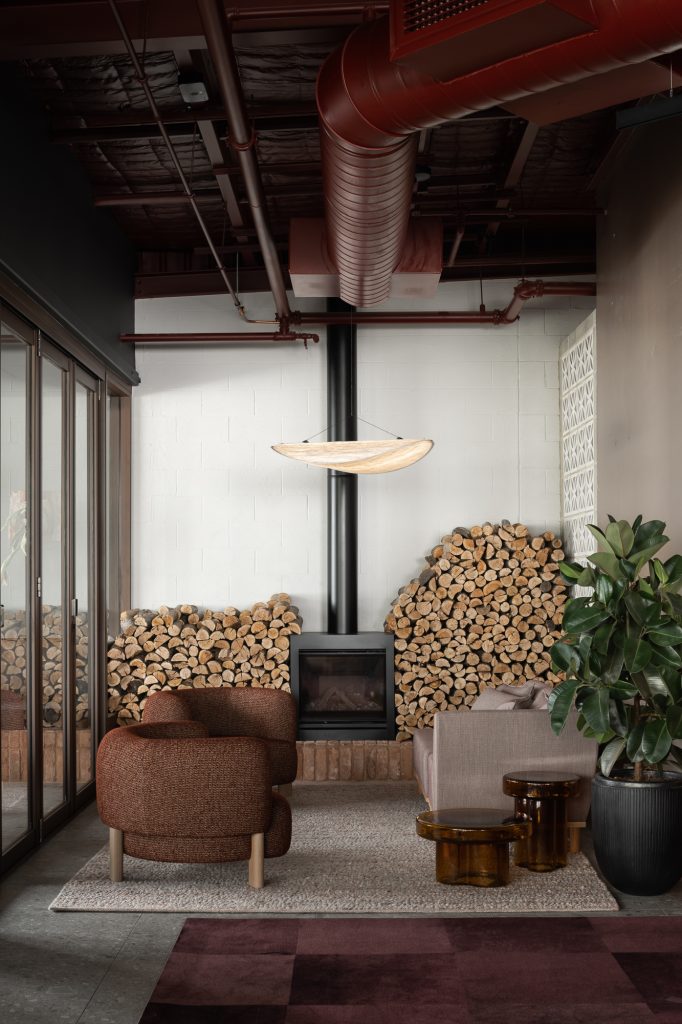 Location: Perth, Australia
Category: Hospitality
Featured Products: Dye Lab tile in colours Sandalwood and Lac
Featuring textured fabrics and delightfully worn leathers, Dandelion by MJA Studio pays homage to its namesake. With its endless fields of yellow veils and whispy arms floating in the breeze, the dandelion is the touchstone for the venue's design and experience. The 700-square metre venue includes a bar, restaurant, wood-fired kitchen and distillery, which all talk to the beauty of open space and raw expression within a busy shopping centre environment.
EY Melbourne by Gensler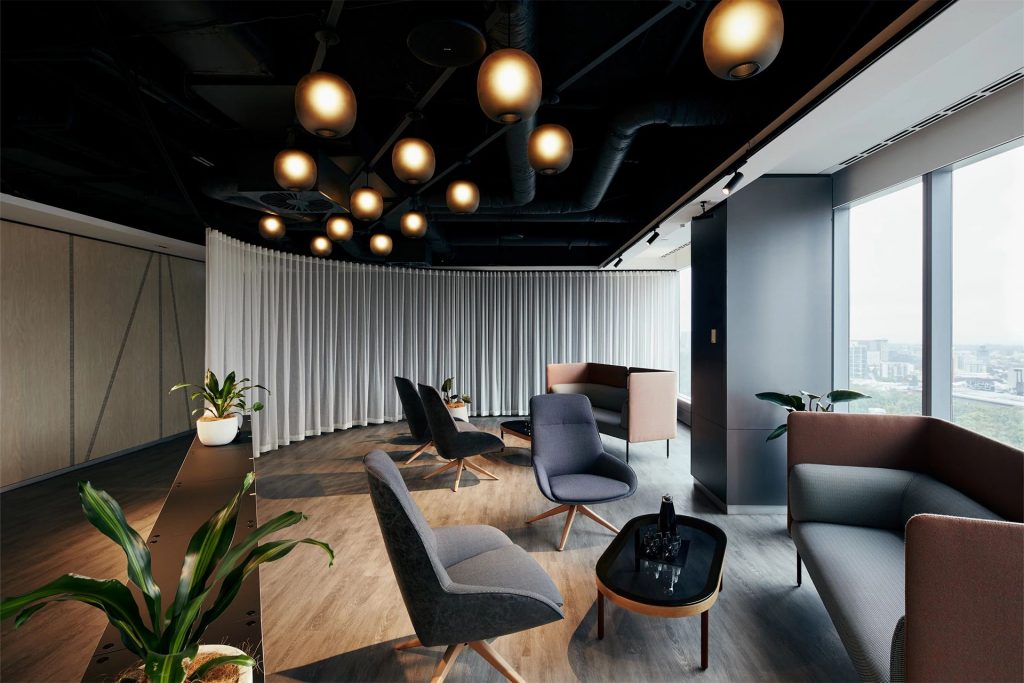 Location: Melbourne, Australia
Category: Medium Workplace
Featured Products: Dye Lab tile in colour Henna, Poured tile in colour Granite and Solitude LVT in colour Smoke.
EY has invested in a future workplace in Melbourne by re-energising the existing meeting floors to create a holistic experience that prioritises human connection experience over large-scale and anonymous events. It is a rare client 'front of house' space that allows the thoughtful integration of a past design and materials, and really analyses why design, as an industry, demolishes materials on a regular basis, which is detrimental to the environment. Gensler instead retained and reimagined many of the existing materials while reshaping and reimagining the overall client journey.
IGO by Rezen + Templewell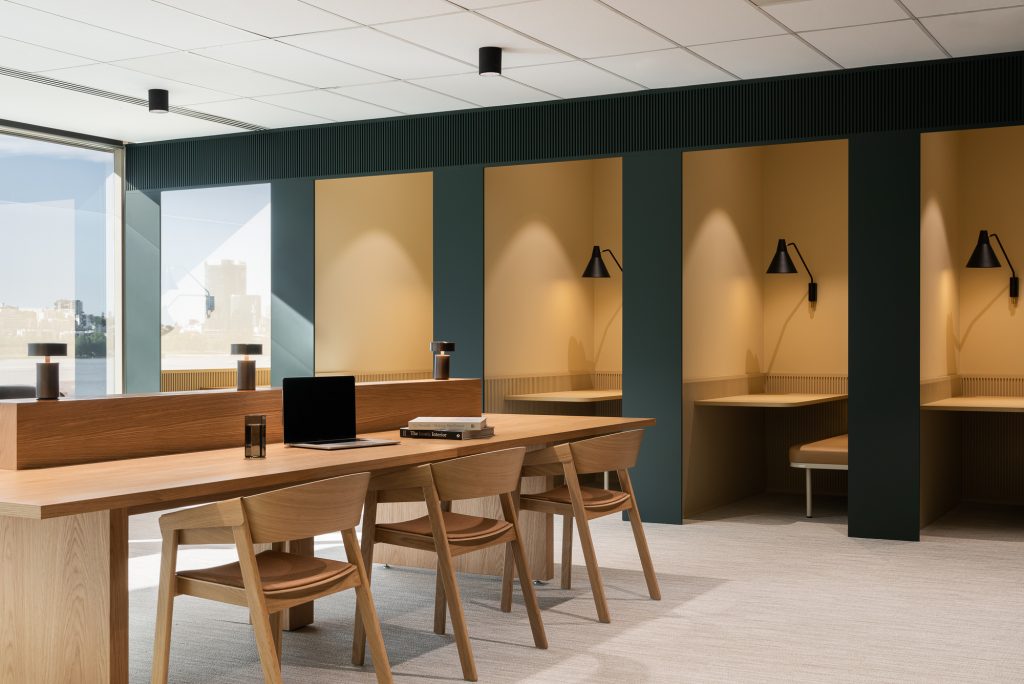 Location: Melbourne, Australia
Category: Medium Workplace
Featured Products: Heddle tile in colour Argan
For the IGO project, Rezen + Templewell was tasked with creating a mining workplace that wasn't traditionally masculine and that is representative of the company's values and people. The result is a series of spaces that are inclusive, warm, and welcoming – the antithesis of a traditional mining company fitout. The soft and tactile aesthetic creates a series of humanised spaces that are a pleasure to be in. With 180-degree views of the Swan River and Perth CBD, a large collaboration and café space occupies the length of the tenancy and allows people to connect in a variety of settings.
Parmelia Hilton by COX Architecture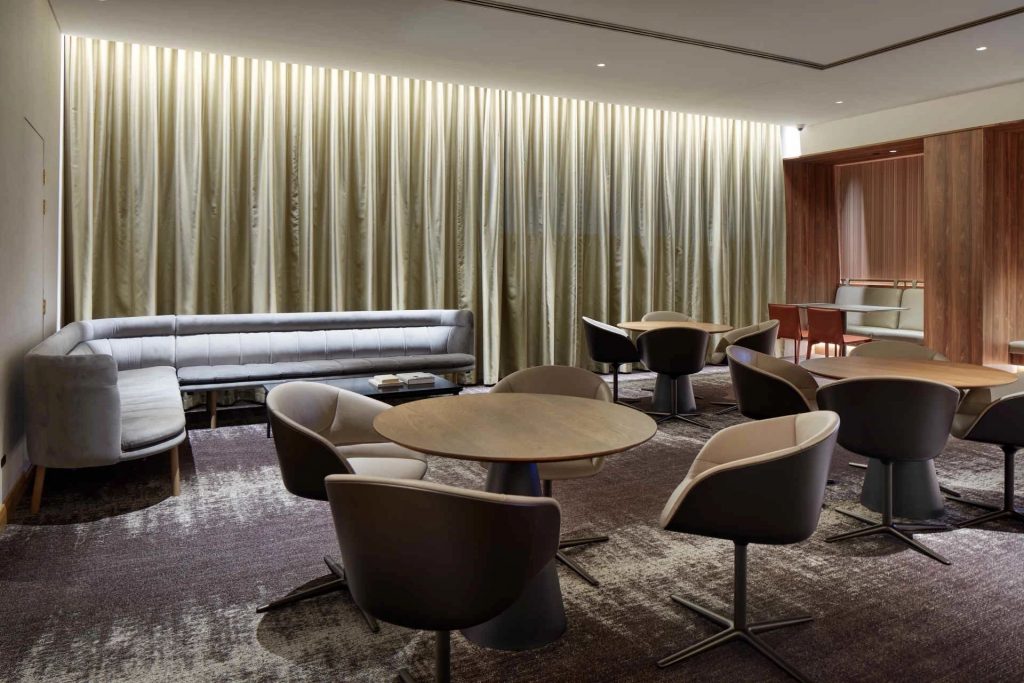 Location: Perth, Australia
Category: Hospitality
Featured Products: Inherit broadloom in colours Brocade, Heritage Blue and Ochre
This ambitious project reimagines the existing Parmelia Hilton Hotel, within its city context and its new connections. A highly complex project that creates a new vision for the Hilton Hotel brand, through its heightened arrival experience and its contemporary interiors. Derived from masterplan work with Hawaiian, a heroic vision emerged. The refurbished Parmelia Hilton now significantly contributes to the city fabric, permitting transparency and street engagement on Mill Street, a new eastern pedestrian connection to Mercantile Lane and Brookfield Plaza.
The Central-Naumi Hotels by Undercurrent Studio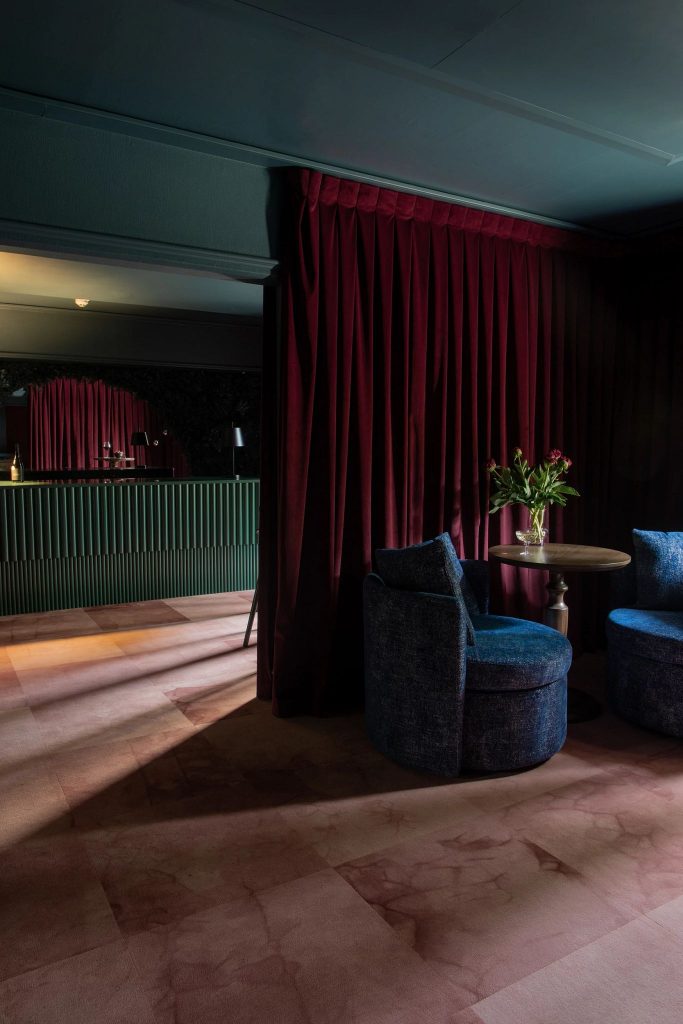 Location: Queenstown, New Zealand
Category: Hospitality
Featured Products: Dye Lab tile in colours Woad, Fustic Wood, Sandalwood and Cornflower
Flying into Queenstown, New Zealand is a surreal experience. The proportions, shadows, textures and colours combine to create a sense of utter wonder. All this unfolds in a single feeling, and it is this moment Undercurrent Studio set out to capture in its interior. The moment brings to mind the snow globe – an iconic artifact of childhood that, when shaken, opens the door to a new world. Undercurrent Studio strived for a bold aesthetic, verging on biophilic surrealism, in a bid to recreate that moment of child-like wonder.
Best of Globe
Each Best of Region winner will now proceed to the next stage of judging, where a panel of international design luminaries will select the Shaw Contract's Best of Globe winners, announced in October.
To read more about each winning project from Australia and New Zealand click here. You can also view the full list of every Best of Region winner from around the globe at Shaw Contract.
Lead image of Dandelion by MJA Studio with photography by Dion Robeson.