A quiet achiever, the online marketplace Fiverr has been operating in Australia for over five years, connecting local architects and designers with skilled on-demand freelance talent.
Offering digital services in more than 500 categories, across 10 verticals including graphic and product design, digital marketing, programming, data, video and animation, Fiverr is one of the world's largest freelance marketplaces.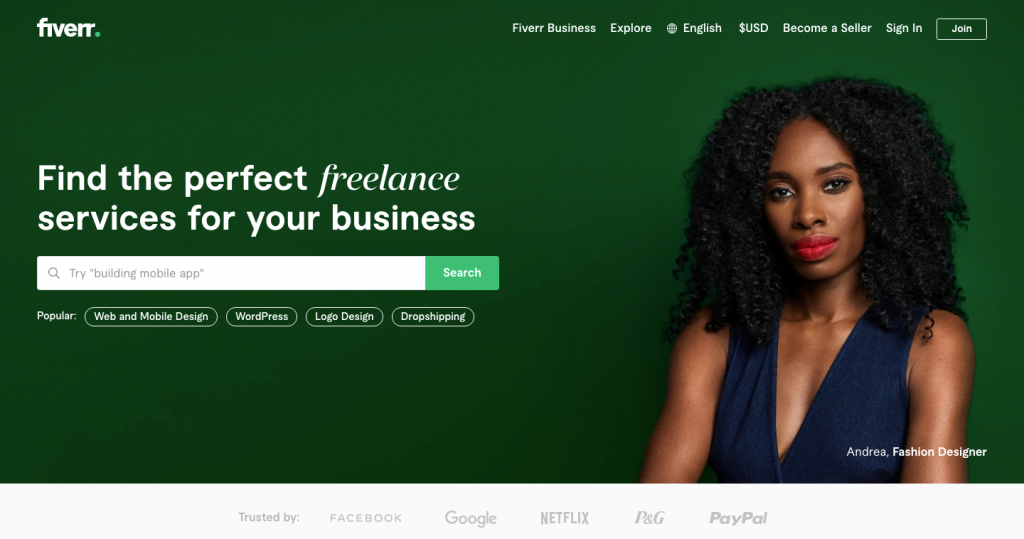 Launched in 2011, its name stems from the original price of the "gigs" or jobs, advertised at only a "fiver" (US$5) per task.
These days, freelancers are free to set their own prices and the platform has sellers of all different levels and quality, including the vetted Fiverr Pro freelancers, offering the highest quality of work.
With that in mind, the platform remains an invaluable tool for businesses worldwide, promoting flexible and remote work options – something that has become even more sought after in this post-pandemic 'normal'.
For architects and interior designers, the most popular Fiverr freelancers are in architectural 3D rendering, animation, and brochure or social media design – providing the solution to the graphic modelling headaches that often plague industry professionals.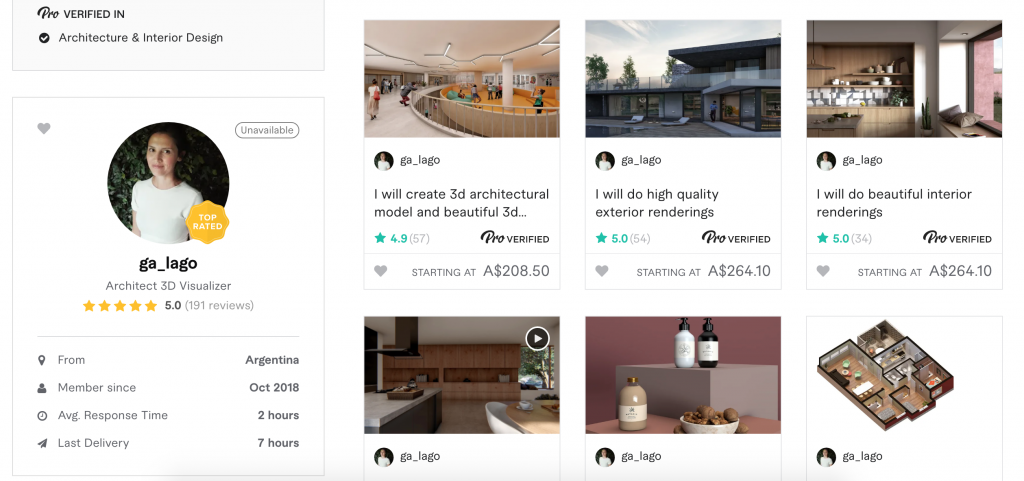 Gabi Lagomarsino is one such freelancer. An architect from Argentina, she specialises in architectural 3D modeling, photorealistic 3D rendering and 3D photorealistic walkthrough animation.

"Most of my clients are interior designers, architects and product engineers from all over the world, but I really work with anyone who needs high-quality computer-generated images to visualise their dreams," she says.

"I enjoy working with rendering software because it combines my two favourite things: art and design."
Lagomarsino embraced Fiverr as a way to reach international clients.
"Fiverr gives you the opportunity to work and communicate with people and projects from all over the world," she says.
"In addition to being a very intuitive and easy-to-use platform, it is a safe environment for both buyers and sellers to start a working relationship with a stranger in absolute confidence that both are going to fulfil their part of the agreement."
It's a feeling that businesses share.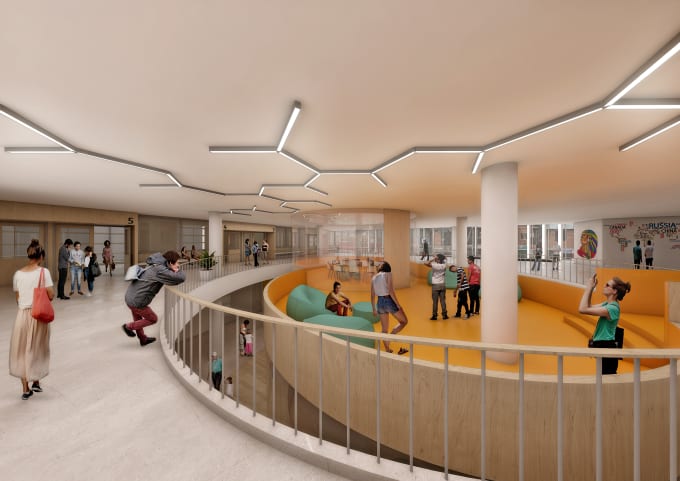 "Fiverr has the largest number of freelancers across the world and at competitive prices. Efficiency and quality is important to my company, which makes Fiverr an excellent choice," says Oxbridge sales partner Dr Paul Howe.
The Australia-based real estate, finance and development company regularly leans on Fiverr's marketplace of freelancers to help it do its job, which is to sell, lease, finance, develop and manage residential, industrial and commercial properties in Australia and overseas.
"We use Fiverr for architectural rendering and reimaging, floormap rendering, virtual furniture and 3D enhancement, graphic design and image enhancement and even logo and website design."
For businesses like Oxbridge, using Fiverr is as easy as typing the service you need into the website's search bar.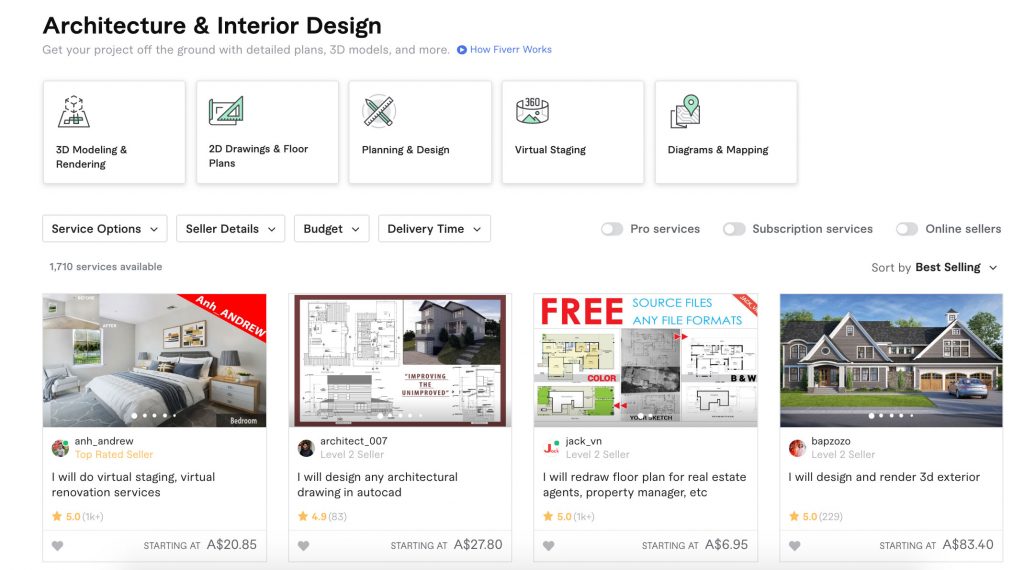 Architects and designers can then select from a list of freelancers. Each is rated out of five stars with their starting price clearly visible, alongside a short bio and the list of services included in their packages.
When you find the perfect fit, it's as easy as clicking a button to pay and submit your project requirements. No lengthy email exchanges, price haggling or face-to-face briefs necessary.
Find out more about Fiverr online and see how its skilled freelancers can help make your practice or studio more competitive, efficient and resourceful.
Photography supplied.