Representing qualities of the backstreets (Li'long), ASPECT Studios has unveiled The Roof – a Shanghai project "infused with the characteristics of its traditional context."
In 2018, Chinese property develop group CIFI commissioned the Australian landscape architects to create a living facade for its new office and commercial hub, designed by French architect Jean Nouvel.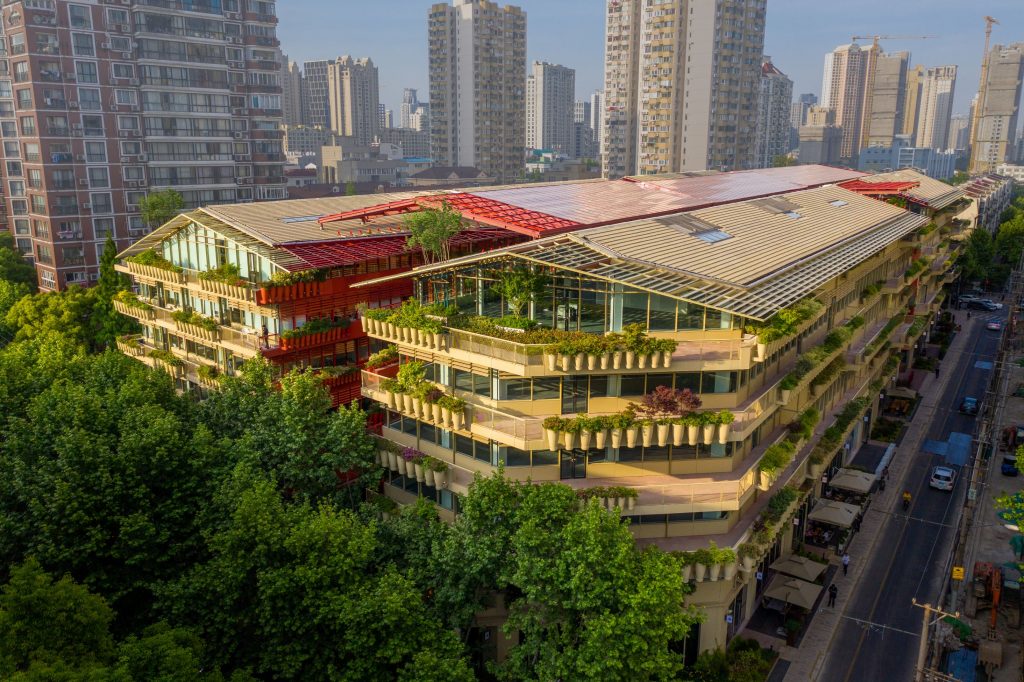 Speaking to ADR recently, ASPECT Studios Shanghai director Stephen Buckle says The Roof was an "opportunity to show what could be within the cities of tomorrow.
"The Roof is a very complex site," he says.
"I have spent the last 15 years of my life living in some of the world's most densely populated urban areas, and there are such mundane, repetitive, mind draining compositions in these cities.
"The Roof was a really good opportunity not to do that."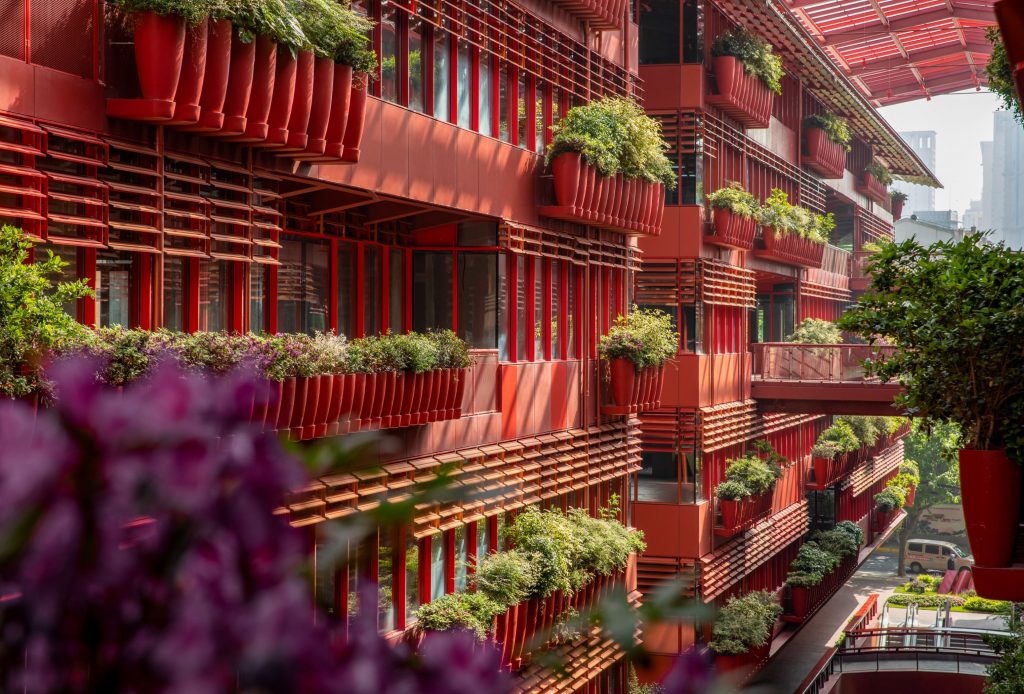 Featuring a cascading rhythm of bold red architecture and biophilic design, The Roof is dominated by hundreds of planters filled with flowers, shrubs, trees and draping flora placed at differing heights and depths.
Punchy brick walls present an extraordinary visual that is inherent to the culture of Shanghai. While another of the project's most breathtaking features – its rooftop gardens – include intimate sky decks immersed in surrounding greenery.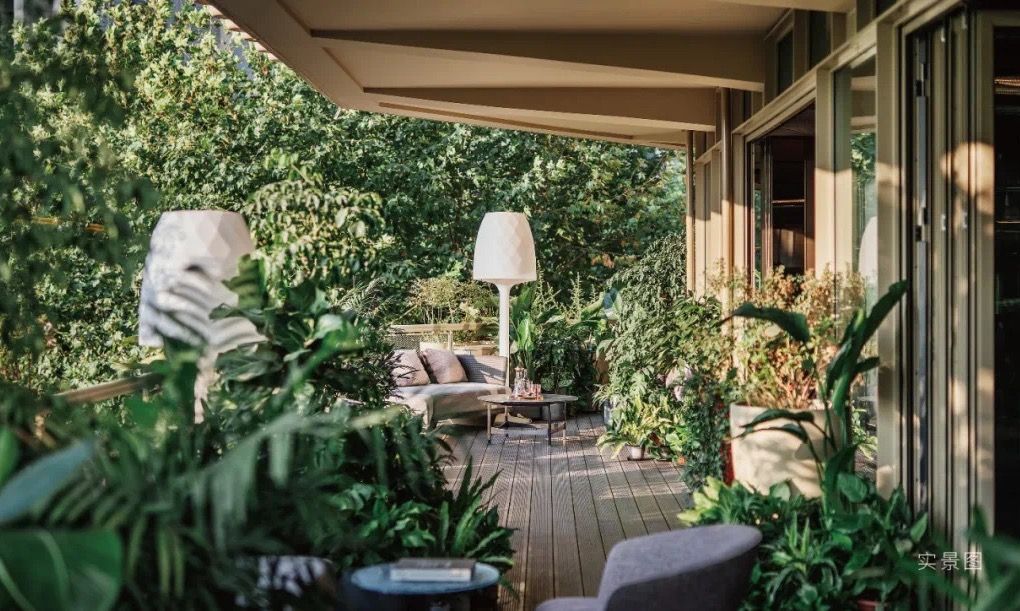 ASPECT Studios engineered the sky decks to act as "connective spaces for social engagement", simulating the experience of sitting within a "canopy of trees.
"Each of the external sky decks gives people a different way to engage with the city visually and feel the vibrancy of the environment," says Buckle.
"The power of nature in this project to improve cognitive behaviour, health and wellbeing is wonderful and allows it to have more than just aesthetic meaning."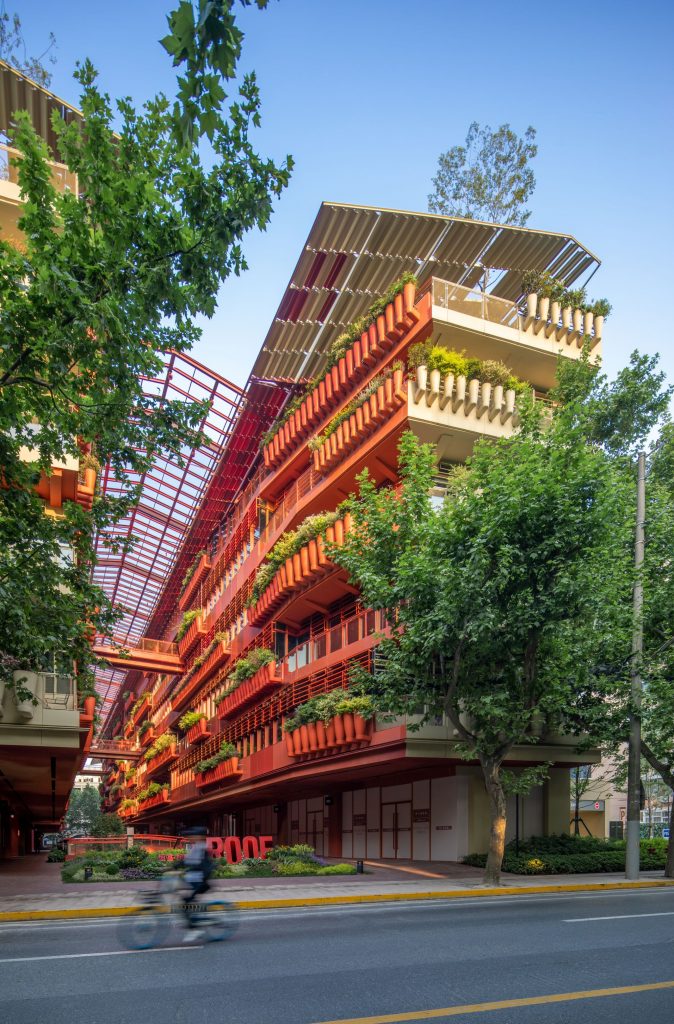 To help increase biodiversity in the area, ASPECT Studios employed an evidence-based approach in creating the 10 facades, seeking to reflect the seasonal characteristics native to Shanghai.
Species were chosen to emphasise shifts in colour and layers so there "wasn't just a static expression of green," Buckle explains.
They included bigleaf hydrangea and Hakuro Nishiki dappled willows for colour, Leopard plants and Rhododendron pulchrum for year-round greenery and Himalayan ivy and star jasmine for "cascading rhythm.
"The greenery reflects the diversity of planting within these backstreets. We wanted to design something that was bold and had the potential to create more value for future generations.
"It was really important that when walking around the project, people weren't looking down at their phone, but rather looking up, taking photos and engaging with the environment."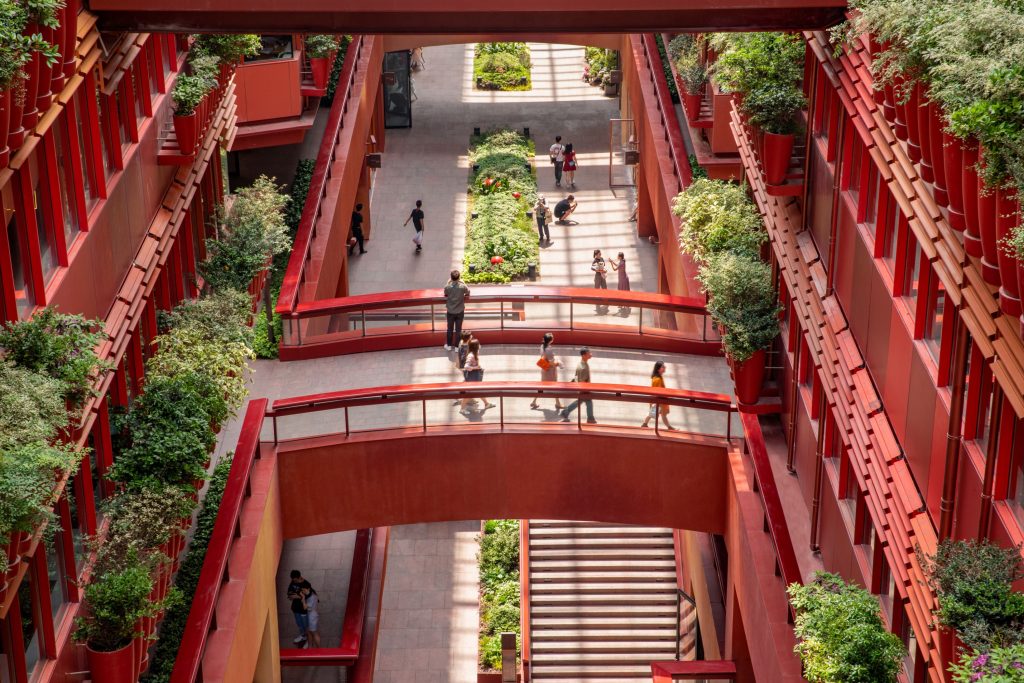 As a local resident, Buckle says he's been excited to see the facades encourage wildlife and pollinators in the heart of such a dense urban environment.
"At the beginning of spring, I walked through the project and I could see bees, butterflies and dragonflies. The wildlife must've gone, 'Oh my God there are plants everywhere'."

Within a short time since its opening, The Roof has quickly become one of the most photographed locations in Shanghai.
"It's a nice feeling to know you can create a space that people enjoy being in," concludes Buckle.
"For the office workers, it's also nice to know they enjoy going to work because they do feel connected with the living natural environment."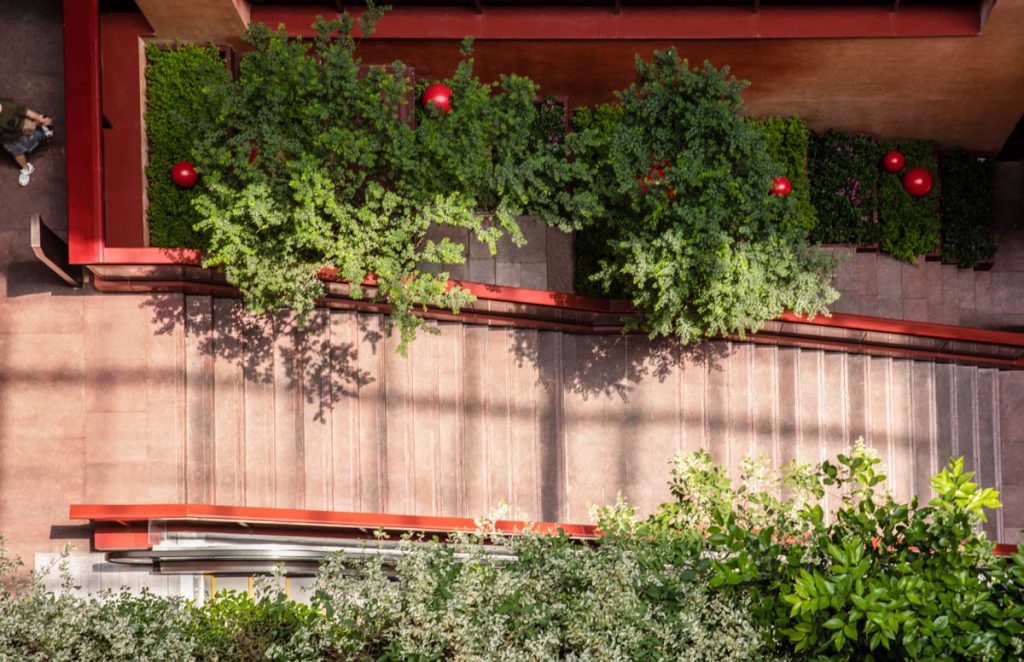 ASPECT Studios is an internationally awarded design firm specialising in landscape architecture and urban design with five studios located in Australia, China and recently in the United Arab Emirates.
Last year, it designed a multi-level linear sky park filled with curved pools and impromptu performance spaces in Chengdu, China.
Photography: RAW Vision Studio/ASPECT Studios unless otherwise specified.