The City of Melbourne has named a collaborative design team led by ASPECT Studios and TCL to create the design for the Greenline Project.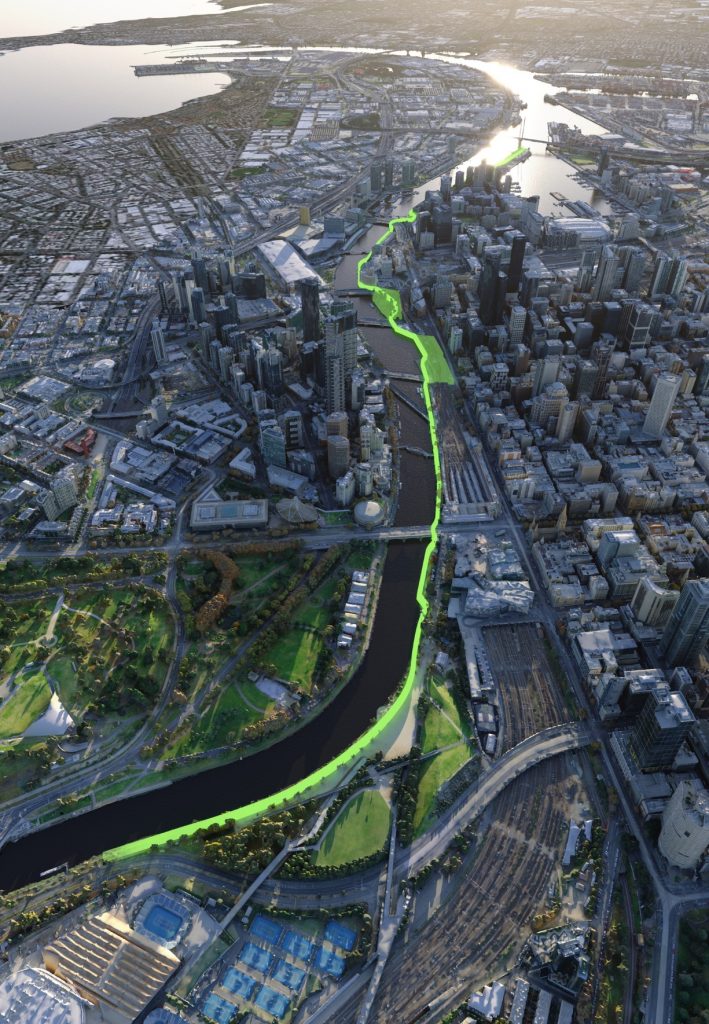 Led through the ASPECT and TCL joint venture, uniting two of Australia's leading landscape architecture and design studios, the project will make a profound point of difference for Melbourne, and create a generational and transformative gift to the city and its river.
The Greenline Project will reposition the city's relationship with the Yarra River – Birrarung, creating an emblematic new parkland and urban promenade along the north bank.
The project will constitute an important act of reconciliation, acknowledging through design the relationship between the Wurundjeri Woi-Wurrung People and the Yarra River – Birrarung.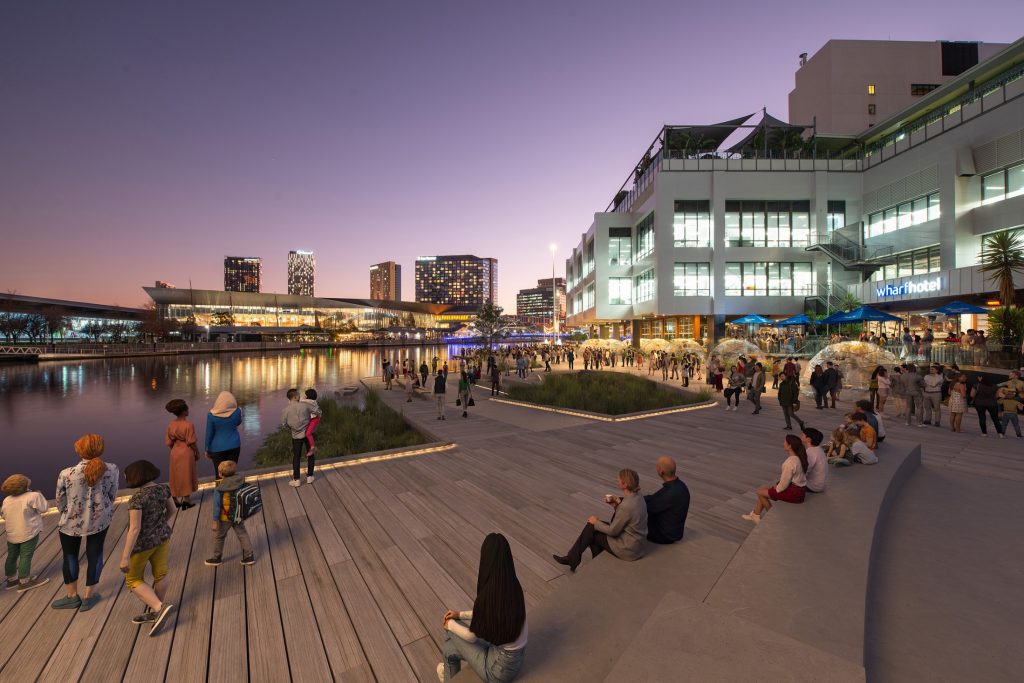 Indigenous elders, designers, researchers, and artists will be integral to the design process at a fundamental level, allowing for the expression of their stories and culture to be self-determined.
The Greenline Project will also reveal that rich history and etch it into the city's most prominent new public space.
"We're moved and galvanised by the City of Melbourne's decision to select a team led by two Melbourne-based landscape architecture practices," says ASPECT Studios director Matthew Mackay.
"It reaffirms Melbourne's reputation as a centre of global design excellence and will facilitate a deep collaboration between the Wurundjeri Woi-Wurrung Community and our design team.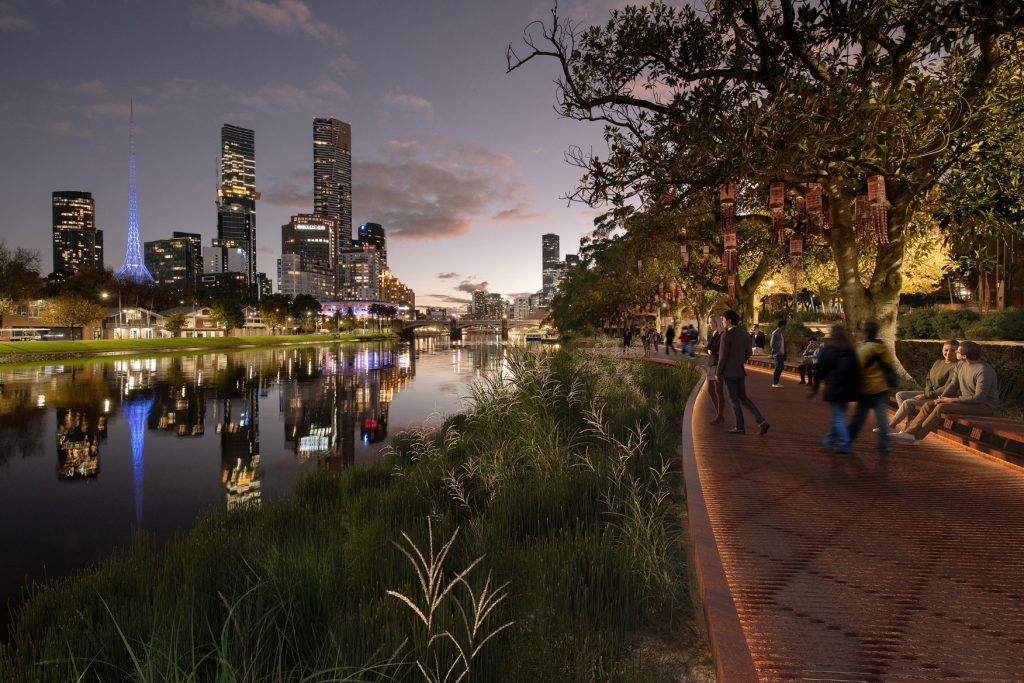 "The Greenline Project will demonstrate an unparalleled investment in public infrastructure, and it's hard to overstate the transformative effects the Greenline Project will have on this city."
The design process will be based on the principles of woven collaboration and partnerships will be based on open dialogue and shared insights, producing often surprising and inspiring outcomes.
"The Greenline Project represents the potential for a joyful recognition of country to guide a bold and dynamic reconnection to our river," says TCL managing director Perry Lethlean.
"The project offers an opportunity to work with an incredible team and alongside ASPECT we are thrilled with the chance to form a collective vision that reflects the ideas and storylines of many generations of Melbourne design."
Lethlean's team is looking forward to this collaborative project.
"We are thankful to the City of Melbourne for their selection of this uniquely Melbourne team to deliver this project that will represent people and place on a national and international stage."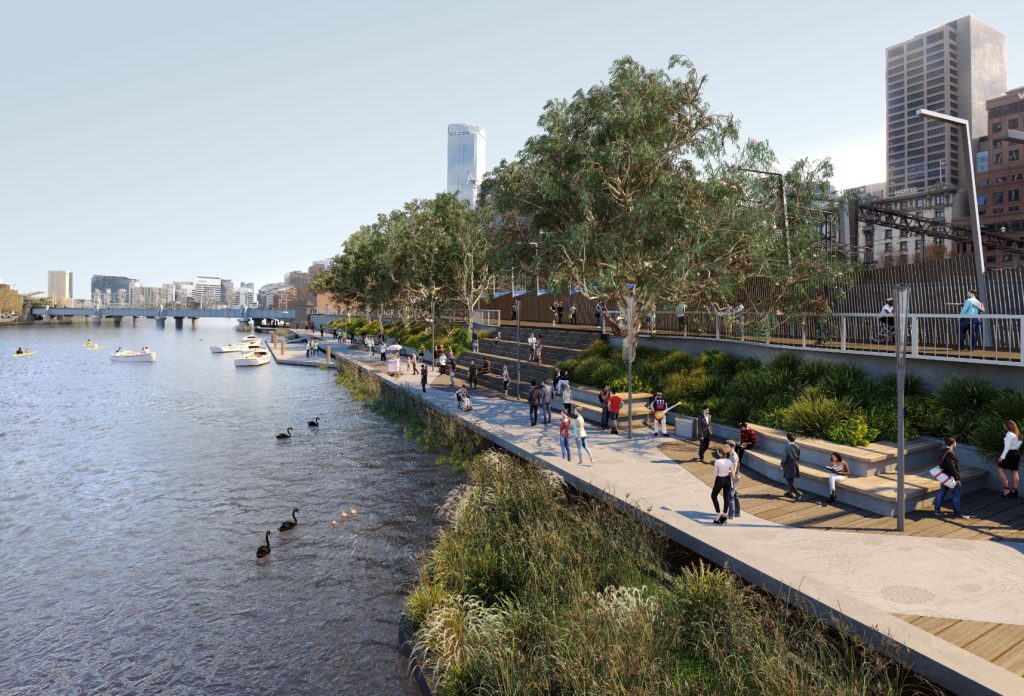 The Greenline Project will feed into the ongoing recovery of the CBD by creating an internationally known riverfront experience.
Daily life in Melbourne will be fundamentally different, with the four-kilometre-long north bank of the Yarra River – Birrarung being relinked by a series of ecologically and culturally rich spaces that connect people, the city, and the water.
Discover everything there is to know about the new waterfront park coming to Sydney.