On a recent sunny morning in Collingwood, Cult hosted a special breakfast with HAY at Hope Street Radio to celebrate the opening of its new HAY Melbourne store, plus the new HAY Phaidon book and HAY's 20th anniversary. That same week, Cult held a festive street party outside the new HAY Melbourne store in Fitzroy.
Coinciding with HAY's 20th anniversary, the Danish design brand expands with the opening of its second Australian retail store in the heart of Fitzroy in Melbourne.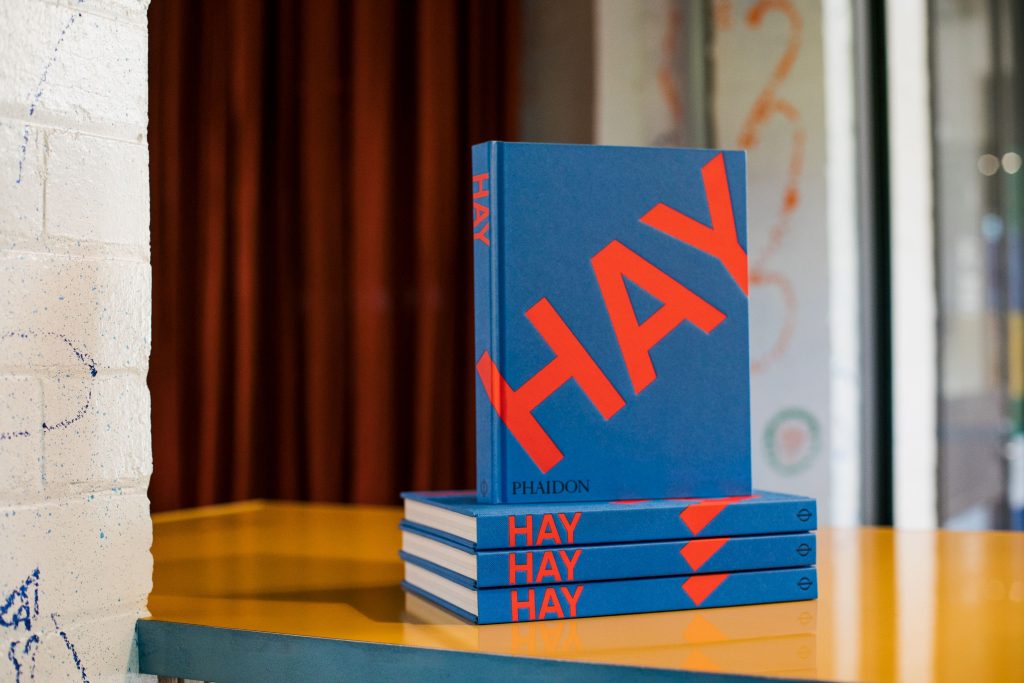 In addition to the launch of HAY Melbourne, HAY also launched its first book with Phaidon in celebration of its 20th anniversary.
For the breakfast, head chef Ellie Bouhadana created a beautiful breakfast menu, which was enjoyed by a lovely group of guests from Melbourne's creative design community.
Guests arrived at Collingwood Yards and enjoyed coffee in the sunshine before sitting down for breakfast at Hope Street Radio – a beloved online broadcasting platform that put down its roots within Melbourne's creative community with a permanent space designed by architect Peter Frederick Cole, bringing together the radio station, restaurant, and a bar under one roof.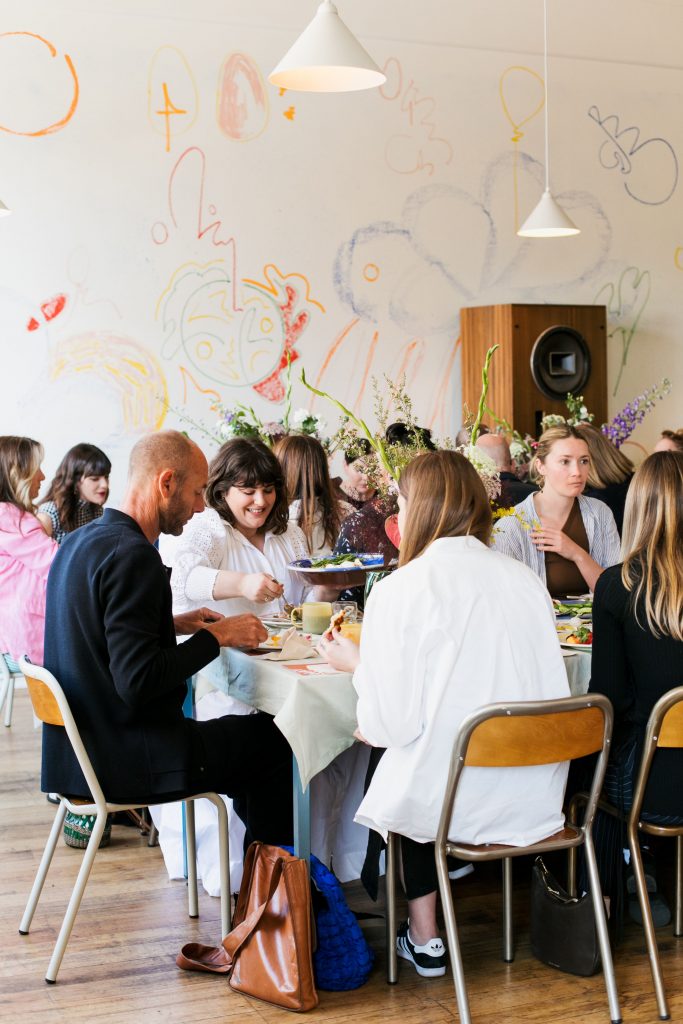 During the event, Cult celebrated the launch of the new HAY Phaidon book. This new inspiring book explores HAY's origins and astronomical trajectory – starting in 2002 when husband and wife Rolf and Mette Hay founded the company. Available in-store and online now – shop now here.
Breakfast was served with the new HAY Splash platters and HAY Soft Ice platters, and wildflower arrangements by XX Flos added a summer feel to the vibrant tablescape.
After breakfast, guests walked up the road to the new HAY Melbourne store for a special guided tour with HAY Asia Pacific manager Joerg Esslinger, along with some of the collaborators including Adam Goodrum and Jasmine Mansbridge.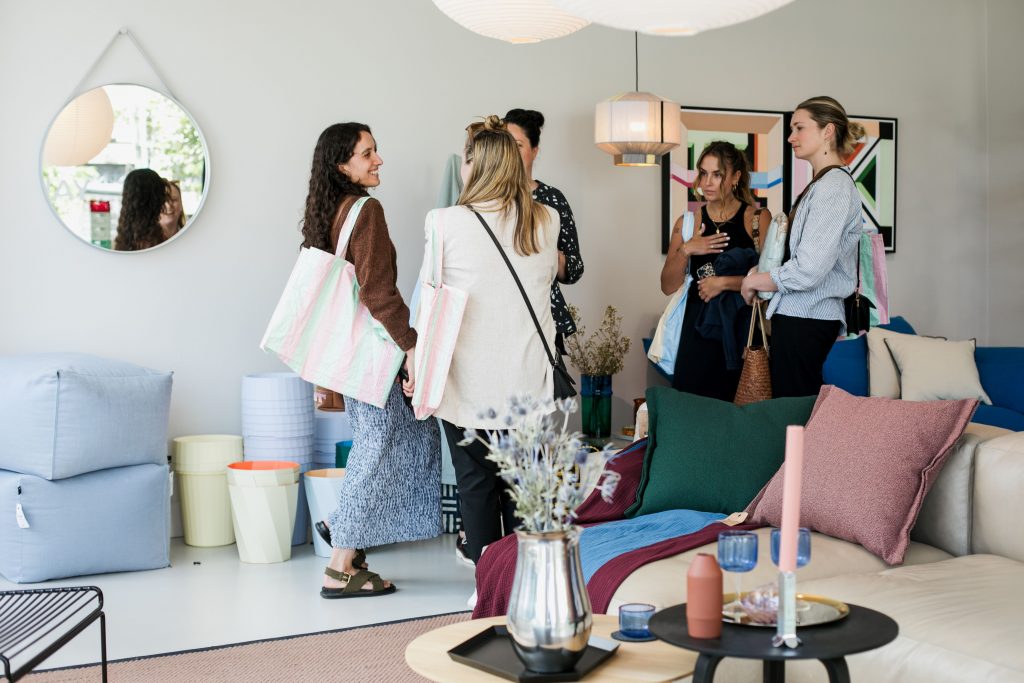 Curated through an Australian design lens, the store features a vibrant exterior mural by local artist Jasmine Mansbridge and a stand-out retail counter designed by leading Australian industrial designer Adam Goodrum in collaboration with plastic recycling company Defy Design.
On Thursday 1 December, over 120 guests joined Cult to keep the party going.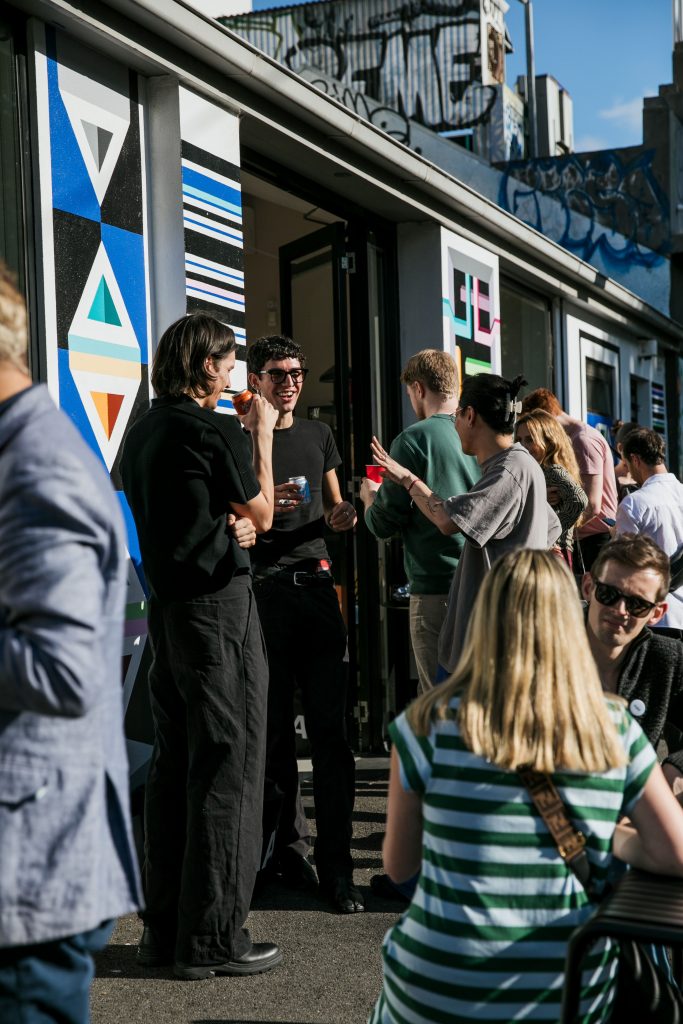 Outdoor HAY collections including Palissade and Balcony by the Bouroullecs were used to style the street, creating an ambient place for guests to hang out and catch up over a drink.
The premium 160 square metre HAY Melbourne store is managed and operated by Cult Design, and brings a full retail experience of the world of HAY to Melbourne design lovers.
HAY Melbourne is open at 176 Johnston Street, Fitzroy VIC 3066.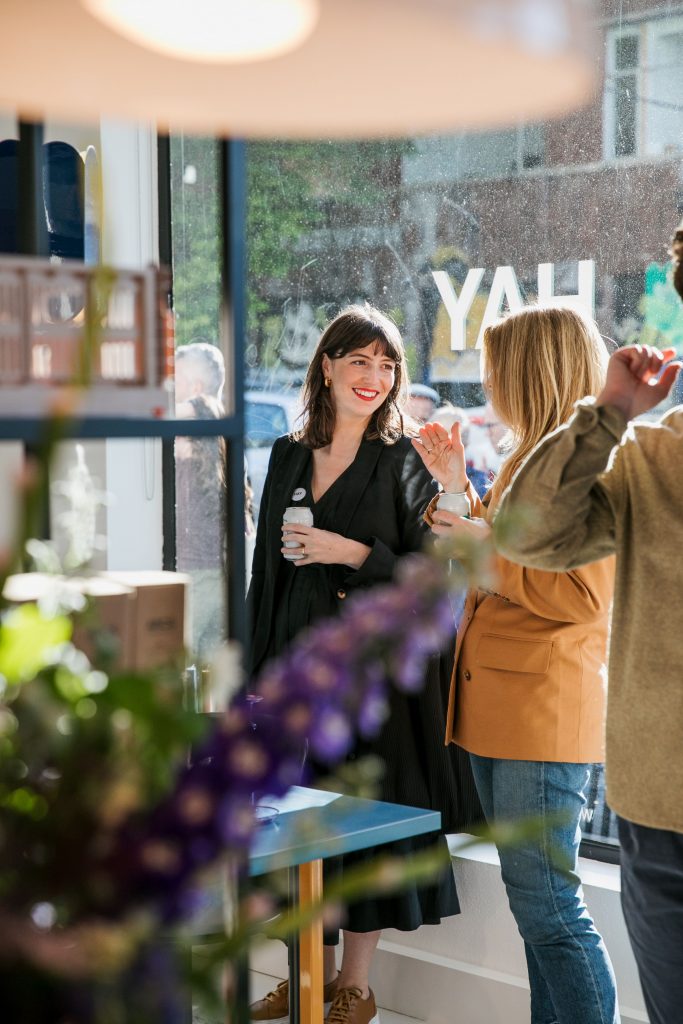 Photography by Amy Hemmings.