Danish design brand Mater upcycles fibrous waste into new furniture through a innovative process of press-moulding.
Mater is taking big strides in the design world by relying on green-tech processes to transform waste such as coffee bean shells, sawdust and plastic beer kegs into aesthetically pleasing and sustainable furniture.
The brand's 'Conscious Collection' takes items from the different waste streams of companies like multinational brewer Carlsberg or Grohe, a manufacturer of bathroom fixtures, and reimagines them as new materials for furniture.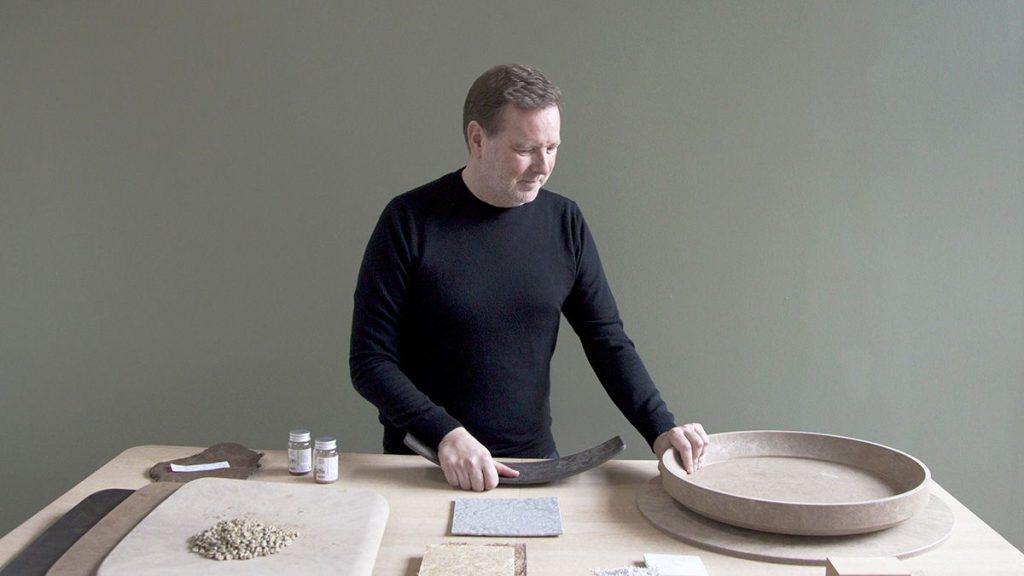 Products include Ayush Kasliwal's bowl table waste edition, Borge Mogensen and Esben Klint's conscious chair, Eva Harlou's earth stool and Jorgen and Nanna Ditzel's ocean collection.
Each product is manufactured with Matek. Matek is a cutting-edge suite of materials that upcycle fibrous waste such as coffee bean shells, sawdust and beer kegs into a unique composition material – with a texture akin to stone or marble – capable of being press-moulded into new furniture.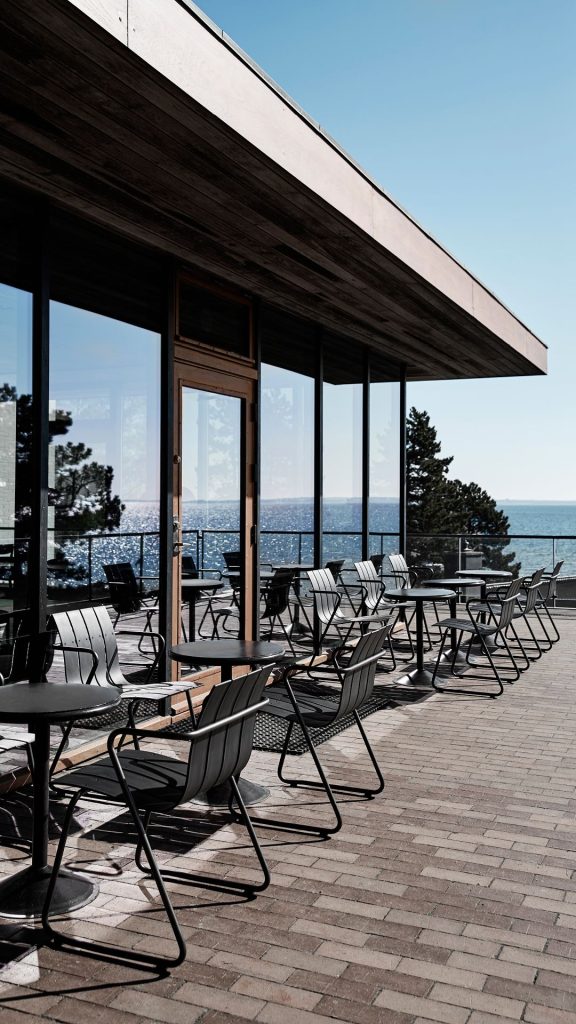 Mater founder Henrik Marstrand emphasises how the technology guiding Matek's products speaks to the brand's advocacy for recycling waste into timeless classics.
"As a manufacturer, we have the opportunity to rethink dubious practices and create ethical and sustainable design that minimises adverse social and environmental impacts," says Marstrand.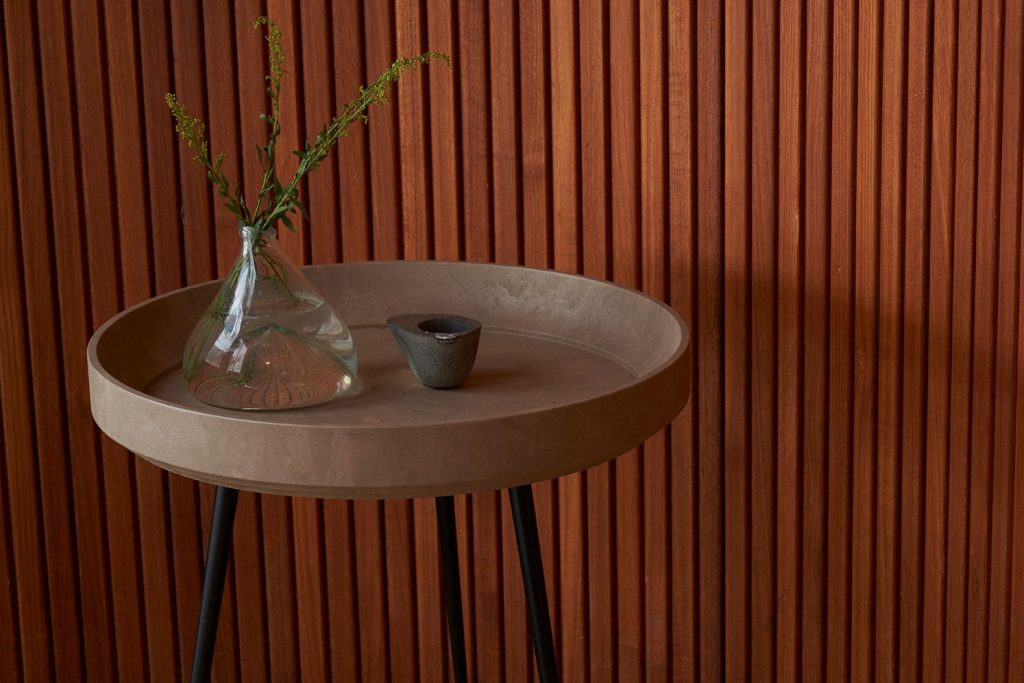 Matek is influenced by a circular-economic approach to production to allow for constant reprocessing – the brand's take-back scheme means anything made from Matek can be recycled into new furniture up to five times.
The development of Matek is the result of tireless efforts over Mater's 17-year brand history to discover sustainable production methods.
Local retailer, Cult Design, has proudly retailed the Mater collection for over a decade. Recently, during Melbourne Design Week, Cult partnered with Mater to present and exhibition showcasing the brand's achievement of normalising sustainability in the furniture industry.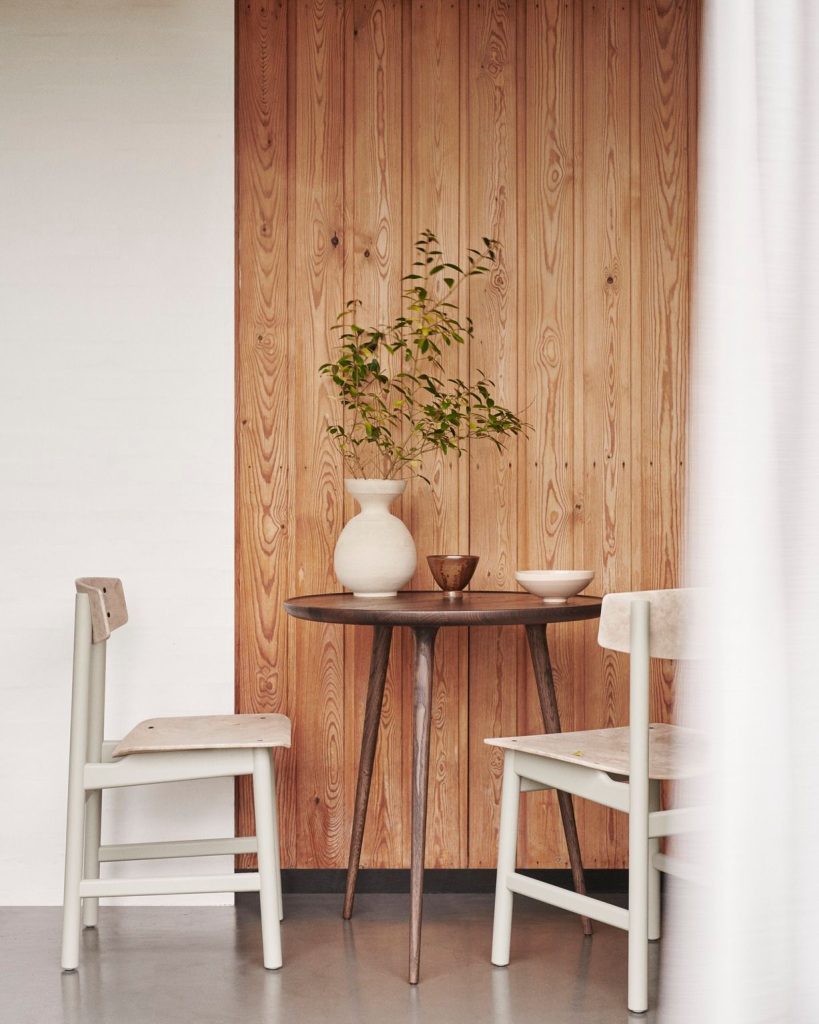 "Our industry has a long way to go to truly shift gears and prioritise sustainability," says Munao.
"I am really proud to shine a spotlight on Mater's 'conscious collection' and Matek technology which sets a leading example for what sustainability can look like in furniture."
Featured Image: Ayush Kasliwal's bowl table waste edition.
Photography supplied by Cult.
Visit Cult showrooms in Sydney, Melbourne and Brisbane to discover the Mater collection.