With five days until early bird entries for IDEA 2020 close, we reached out to a few of last year's winners to find out how they sum up Australian design, what winning has meant to them and, most importantly, where they've put their trophy.
The IDEA 2020 trophy is designed by multi-disciplinary Australian studio Axolotl, which works with architects, designers and builders. They're made with cast bronze with the winner's name and category engraved on the side. And we can assure you, they are very weighty. Let's just say the customs official on a flight to Sydney were curious as to what we were doing travelling with such a heavy trophy!
This year, 19 trophies will go IDEA 2020 winners in categories spanning architecture, design and furniture and lighting design.
Enter before 27 March and save $90.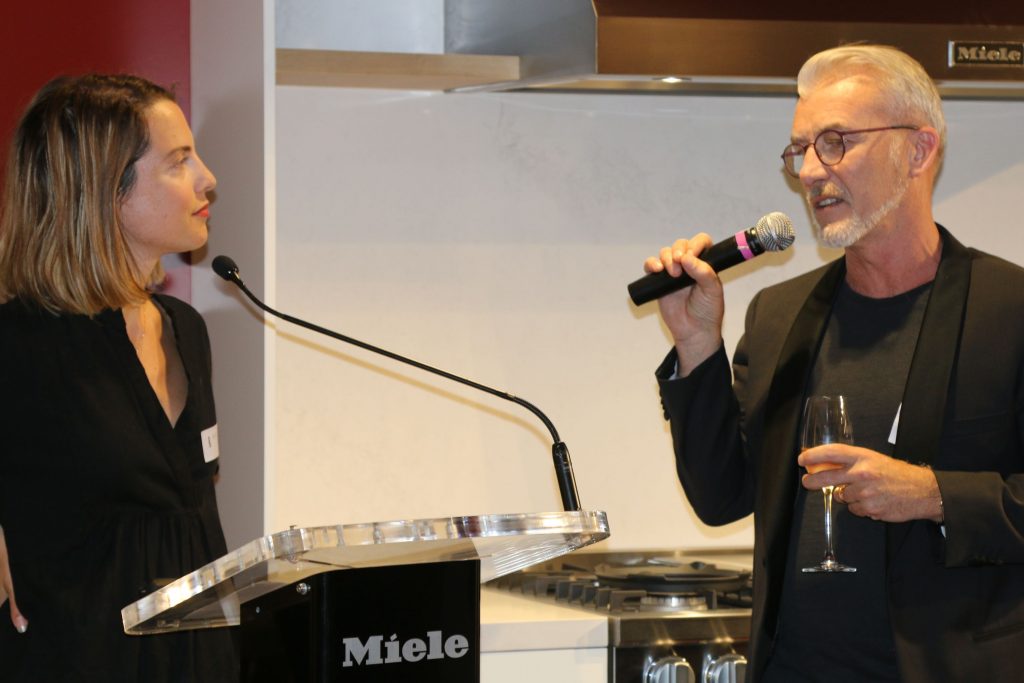 "stamina"
Speaking at the IDEA launch party in February, SJB's interior design director and 2019 Gold Medal winner Andrew Parr said winning was recognition of years of "bloody hard work.
"It was just the best acknowledgement from my peers of all the years I worked like a son of a gun."
The Gold Medal is given to a person who has made an influential and enduring contribution to Australian design culture over the course of a career.
The IDEA jury described Parr as a force for design change.
"His prowess in creating exciting, bespoke and upscale residential homes is legendary, although his hotel commissions are enviable."
Parr found out he'd won while on his honeymoon in Mykonos, and winning was "icing on the cake".
He said the award was recognition not just of his work, but of the team that has worked alongside him over the years.
"If I had to sum up architecture and interior design in one word, I would say, 'stamina'."
As for his trophy, Parr said it's on his fireplace at home, perfectly balanced with his other "gold knuckle dusters and a picture of a naked man".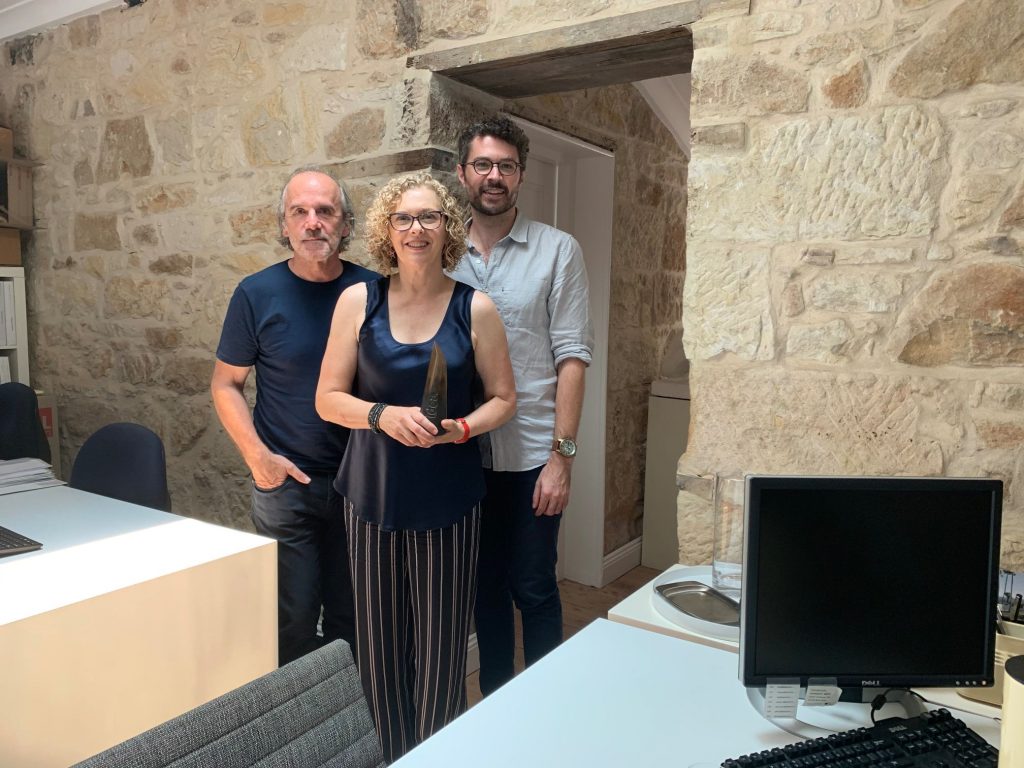 "emotions"
For Renato d'Ettorre Architects, winning at IDEA 2019 was an unexpected, but welcome surprise, which it hadn't really entertained when boarding a flight for Melbourne for the gala party.
"Winning was a consolidation of the awards for GB House and confirmation/recognition from the design industry of our architectural/ interior design service capabilities."
Renato d'Ettore Architects won the heavily contested Residential Single category with its GB House in Sydney.
IDEA judge Tina Engelen made particular note of the family home's design with its "wrap-around veil of bricks, which provides the interior with privacy, colour and texture, as well as a welcome respite from the Australian sun".
The team recently moved into a new studio on Victoria Studio in Darlinghurst, but that didn't stop it from displaying its trophy… even before it'd finished unpacking all their boxes!
"Since we are working from an 1850s stone cottage, it has been put on the fireplace mantel piece with the other awards in our main studio."
And its thoughts on Australian architecture and design? "Emotions".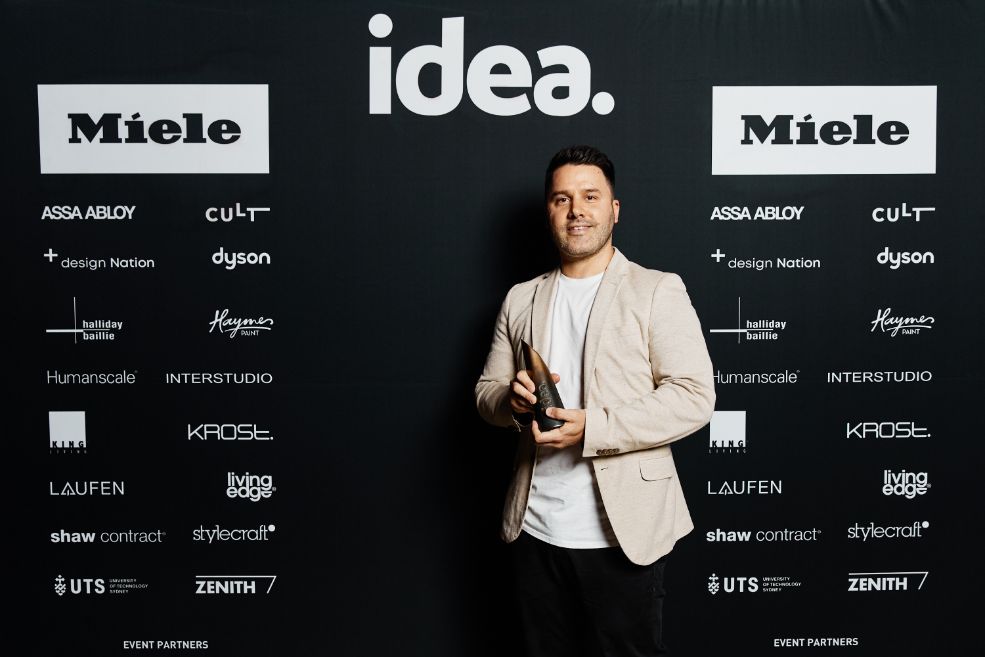 "experience"
There was something extra special about the practice that took home last year's Hospitality award. In a sea of projects from Sydney and Melbourne, Genesin Studio's Ban Ban stood out as celebration low-tech K-Pop minimalism.
Based in Adelaide, Ban Ban was the second IDEA win for Genesin's principal Ryan Genesin. In fact, the trophy sits close to his desk, next to its "big sister", which the studio won in 2016, when it also took out the Hospitality prize for Antica Pizzeria e Cucina.
"We are humbled winning such a prestigious industry award. It does not change the way we think or approach projects, but it just confirms the recognition of our design process and eye for material detail, which collectively creates spaces that people feel comfortable to inhabit."
IDEA judge Yasmine Ghoniem described the Korean fried chicken restaurant as the perfect marriage of "graphics, clever spatial design and fast food culture, speaking whimsically without compromising on graceful detail."
"The IDEA awards are especially standout for us when the jury panel is of a solid mix of industry creatives. The Hospitality category in particular is difficult as there are many facets and typologies of this industry with varying budgets. Australia produces more and more amazing work each year and we are very proud to be part of IDEA award program," says Genesin.
With more than 12 years under his belt, Genesin sums up interior design pretty simply. "It's all about experience".
Head over to our IDEA 2020 page to read more about this year's awards.