Sandhurst Retail has commissioned international architecture studio OMA to design the Wollert Neighbourhood Centre – a hybrid retail and cultural hub.
Located 25 kilometres north of Melbourne in the City of Whittlesea, the 9000-square metre centre aims to be a 'social condenser' for the rapidly growing neighbourhood.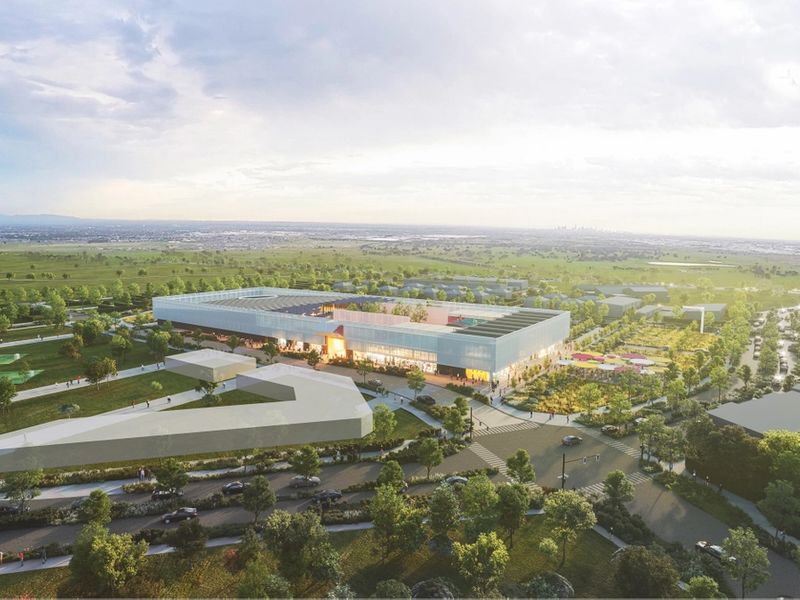 Alongside a classic retail program, the centre will integrate community spaces – a shaded central public courtyard, childcare and education facilities and an accessible roof for sports and urban agricultural initiatives. 
"Suburban shopping centres are often places for pure consumption. We conceived the Wollert Neighbourhood Centre as social infrastructure where retail and social interaction weigh equal," says OMA's regional director Paul Jones.
"Existing community activity centres in Wollert's surrounding areas, separated from retail programs, are often underutilised. They fail to bring the community together. Our design weaves together retail, amenity and cultural spaces for use by people in the community with different needs."
The centre will have a rectangular form that wraps itself around the large open courtyard. Alongside a public outdoor space, this courtyard will contain an amphitheatre for community events as well as a public outdoor space.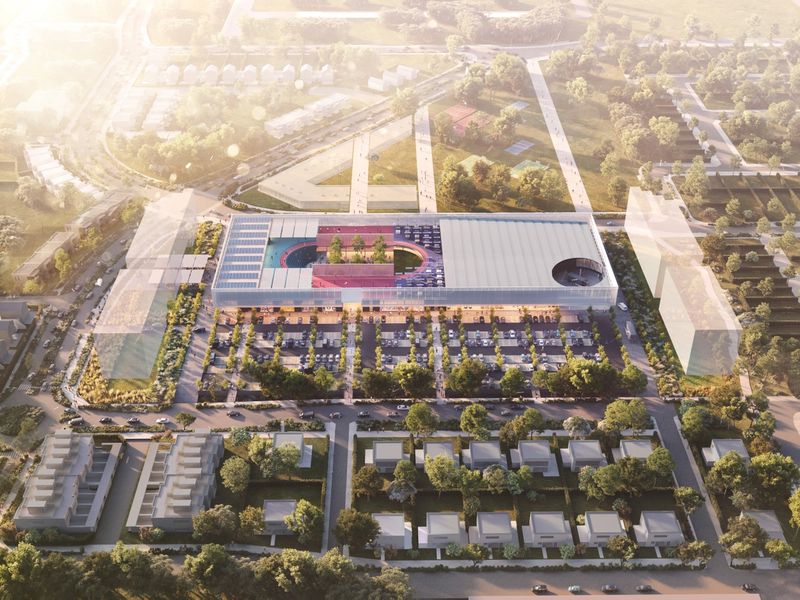 OMA has designed the retail spaces to be segmented in vertical stripes, an evocation of the barcode that will extend to the courtyard's landscape design. Currently at concept stage, the centre's materiality is yet to be decided. 
The project speaks to OMA's interest in vast urban developments and its impact on rural environments. OMA'S founder Rem Koolhaas recently curated the Countryside, The Future exhibition at New York City's Guggenheim Museum, exploring the radical changes in a rural and remote landscapes caused by large-scale planning and our modern conception of leisure.
"OMA's greatest strength is in rethinking strategies and approaches from first principles, while avoiding preconceived solutions and approaches – it is the perfect team to collaborate with while we explore new ways of delivering growth-area retail," says Sundhurst Retail director Vivek Subramanian.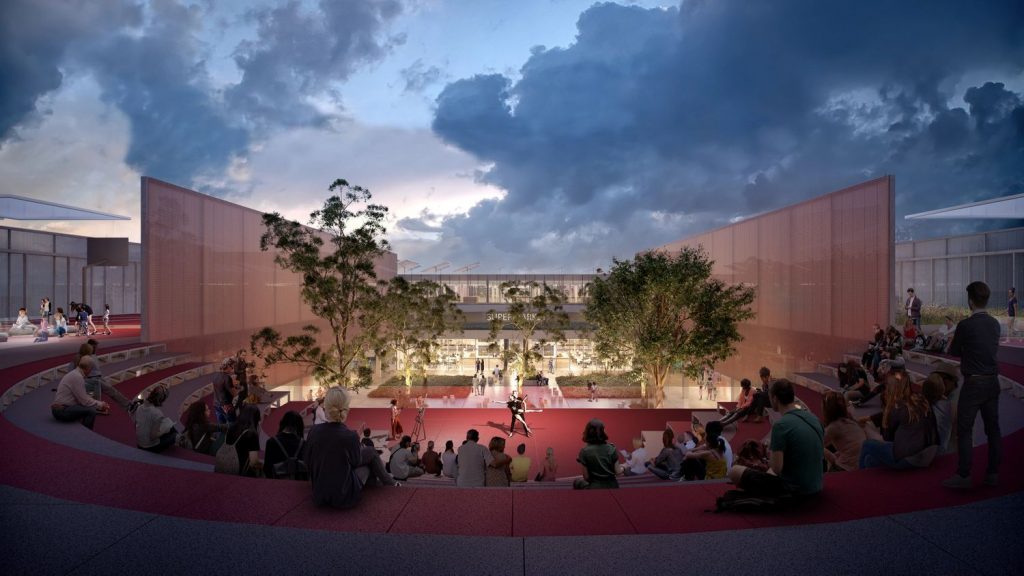 "The design for the Wollert Neighbourhood Centre indicates how architects and planners can look at new communities at the fringe of urbanity and the countryside in the Australian context," adds OMA managing partner David Gianotten.
Work on the Wollert Neighbourhood Centre is set to commence in 2023.
Founded in 1975, OMA is a Dutch architecture studio with studios in Rotterdam, Hong Kong, Beijing, New York, Dubai, Doha and Sydney. The studio's name is an acronym for Office for Metropolitan Architecture.
Recent OMA projects include a renovation scheme for Venice's Fondaco dei Tedeschi and the 2017 acclaimed design for Melbourne's MPavillion. 
Renders provided by OMA.