A black ceiling, exposed beams and slim sandstone-coloured bricks provide a pared back palette for the furniture on display in the new Living Edge showroom.
Having outgrown its original showroom space, Living Edge called on the Melbourne practice to transform a 1980s-building on Church Street in Richmond into its new flagship store.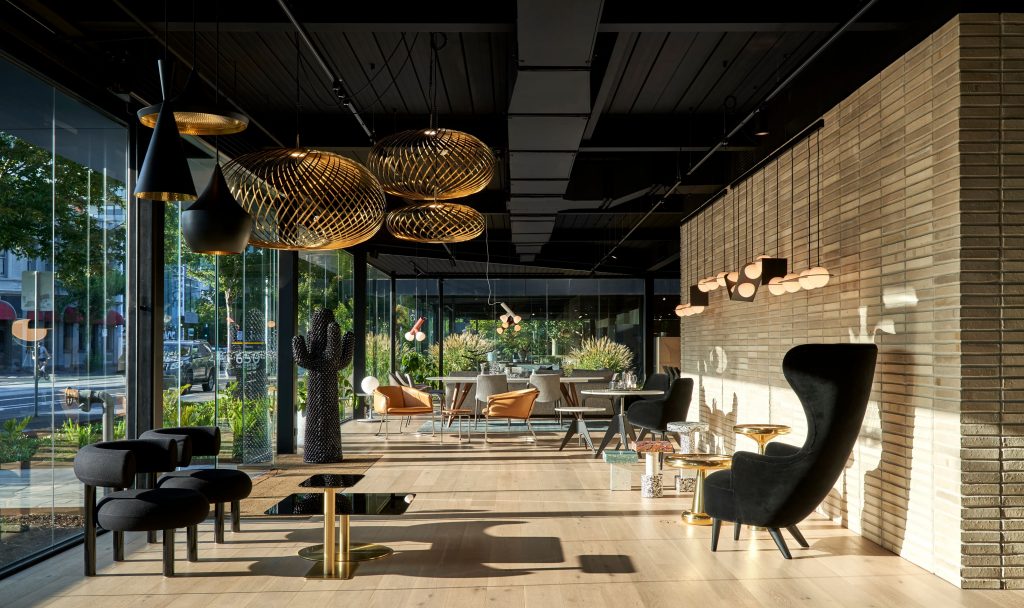 The new space was deliberately designed by associate director and interior design principal Grant Filipoff and the Bates Smart team with a refined material palette and minimal inserts to best reflect the Living Edge collection.
"The guiding principal throughout the design was to create a showroom that is reflective of Living Edge," says Filipoff.
"The brands provided much inspiration and are used throughout the design."
Infused with a "subtle industrial edge", the ground floor showroom space has a fully glazed facade to maximise natural light and take advantage of the green backdrop provided by the landscaping.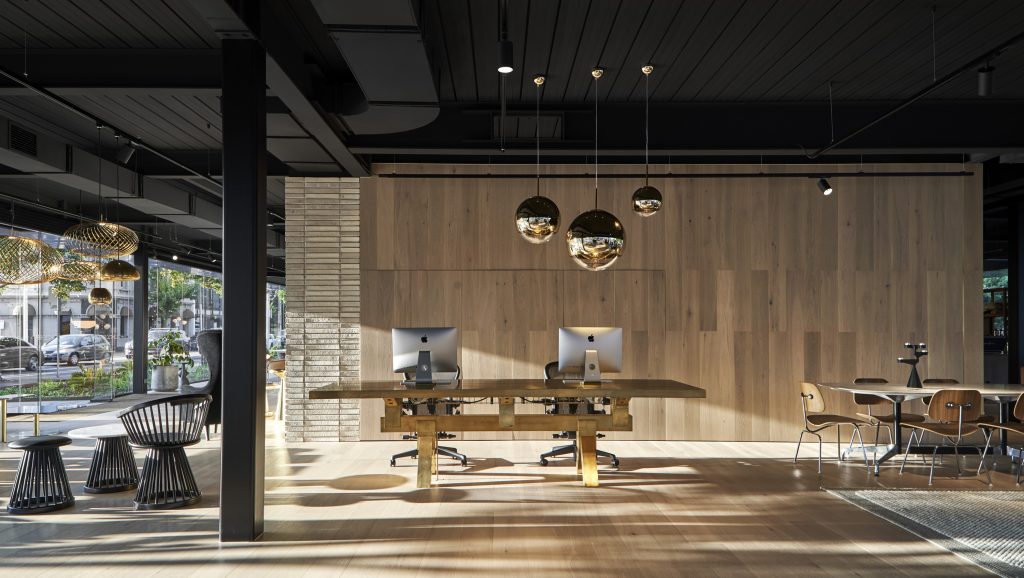 Brands such as Walter Knoll, BassamFellows, Muuto and BD Barcelona are displayed in their own dedicated space, while Tom Dixon's brass-clad Mass Dining Table serves as the sale counter, positioned underneath his reflective Mirror Ball Pendant.
The black ceiling is continued throughout the ground floor to better accent the lighting fixtures on display. Subtle hints of greenery tie the interior to the landscaped exterior.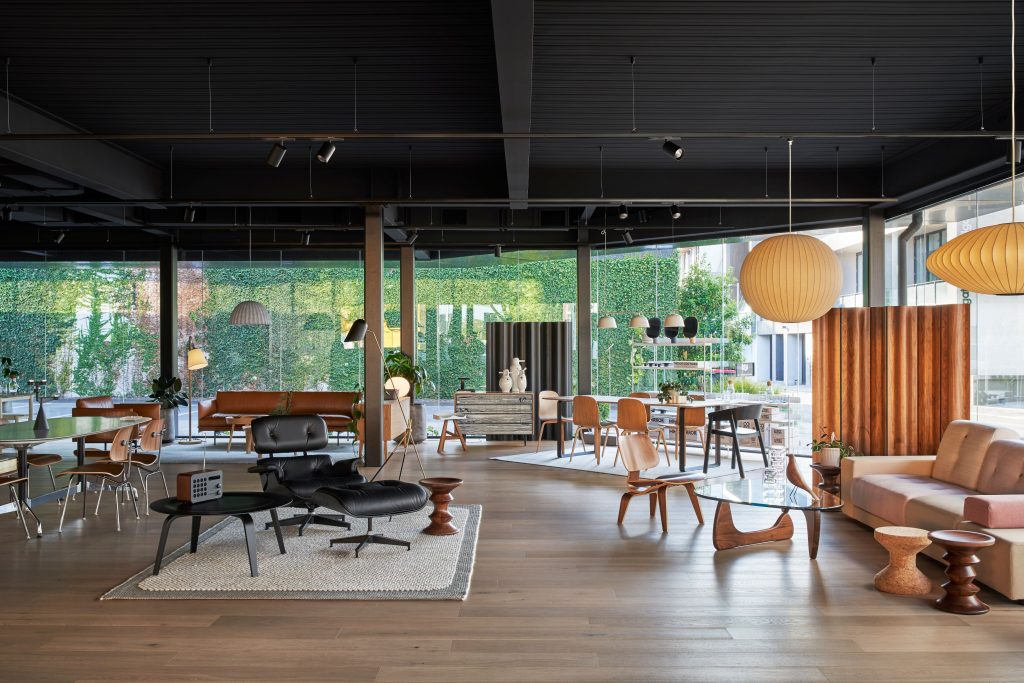 "Each Living Edge showroom differs across the country and often is reflective of its location and context," says Living Edge CEO Aidan Mawhinney.
"The Richmond showroom responds to the architecture of the building and the character of its location."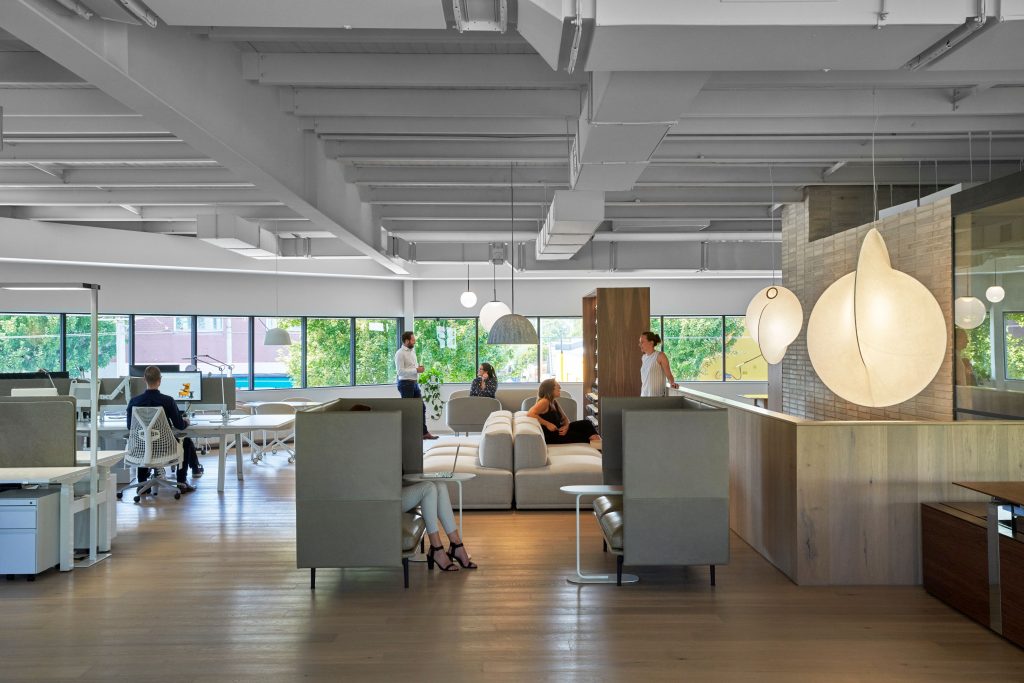 On the first floor, Bates Smart has added ribbon windows on all four sides. A light palette of furnishings and white walls and ceilings create a distinctly different space to the showroom.
On this floor is Living Edge's hospitality events space, where the company will host panel discussions, masterclasses and demonstrations like the one it did for international designer Bethan Gray last year.
In the kitchen, the Libreria del Vino provides a dramatic backdrop and is paired with Buster + Punch hardware.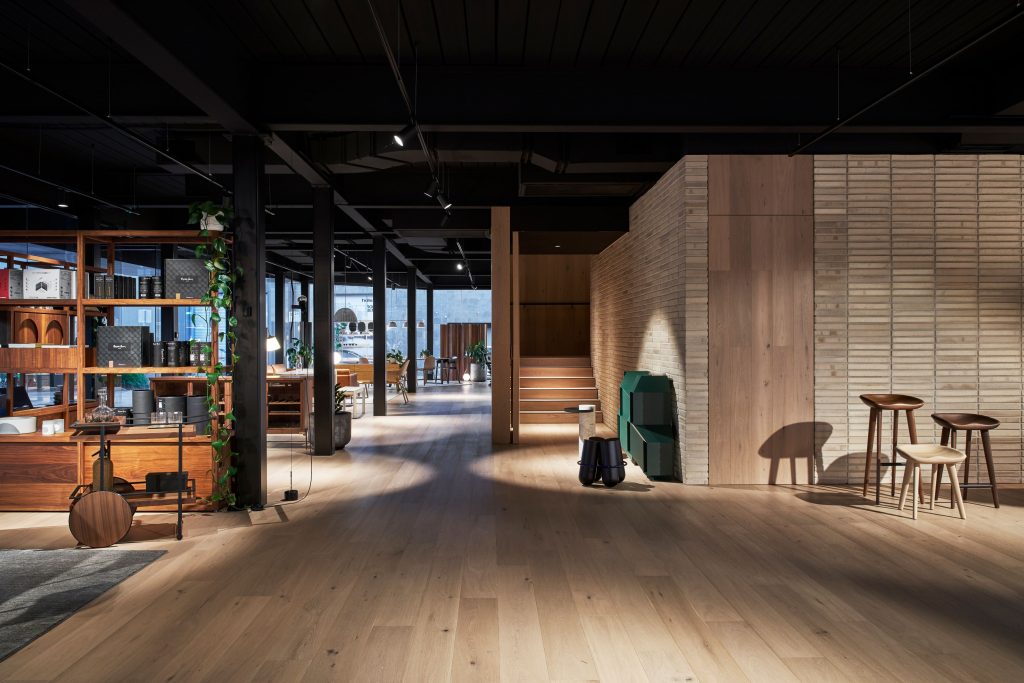 Bates Smart and Living Edge unveiled the new Richmond showroom at a twilight cocktail party last week.
Photographs: Peter Clarke