Tim Ross explains why we're often afraid to let our buildings age, preferring to knock them down and replace them with "crappy modern buildings that make no impact on the future".
Speaking to ADR in the lead up to the premiere of his new show Designing a Legacy in Melbourne, the comedian and TV presenter says Australians are fixated with the modern.
"We're at an age where we feel like we have to update everything," he says.
"And that comes from us being embarrassed about being backwards, being an outpost.
"We see something that is ugly or outdated and we have to knock it down. But architecture is a very long game. We don't yet have the foresight to think,'Well, if we wait, if we don't knock it down, in 15 years, in 20 years, they're going to love it'.
"Instead we put a modern facade on something in order to show the world we're far more modern."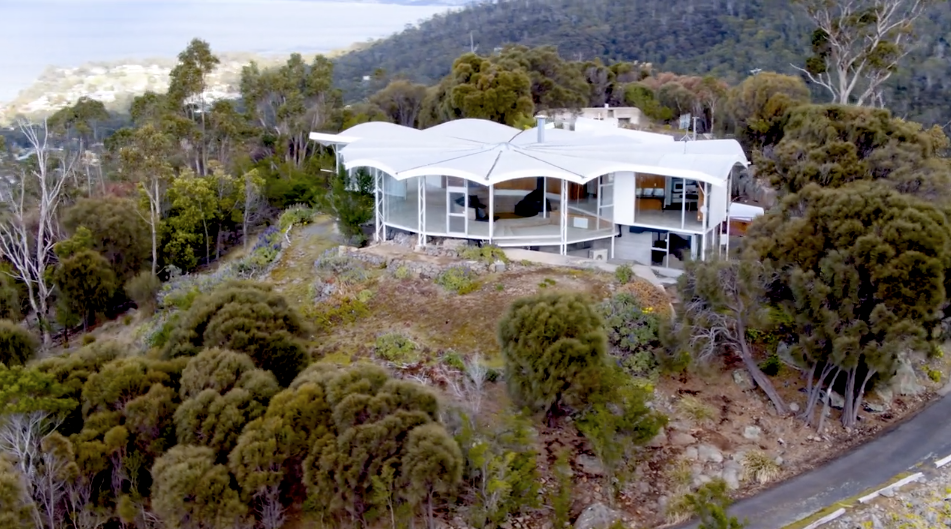 Ross has performed two preview shows of Designing a Legacy -one at Sydney Opera House and one in Bathurst – but the upcoming performance during Melbourne Design Week on 13 March 2020 will be its official premiere.
The show is a combination of commentary and comedy, interspersed with six short films, giving audiences a glimpse into homes designed by Robin Boyd, Chancellor and Patrick, Roy Grounds, Esmond Dorney, John Andrews and Ken Woolley.
In each film, Ross draws out the stories of the Australian families whose lives have been shaped by these masterpieces of modernist architecture and finds out how far each will go to protect their homes.
"I collect stories and people tell me stories constantly," says Ross.
"Rather than just presenting them in film, I speak to them, so it becomes a sort of moveable feast of live performance and anecdotal interviews. It's like a book that is never finished in some ways. Everyone's reading is different."
Some of the stories are bittersweet, others are nostalgic. Ross visits the home Esmond Dorney built for his family on the decommissioned World War I Fort Nelson gun battery with Dorney's son, Patty.
The City of Hobart acquired the house and the remnants of Fort Nelson in 2006 and Paddy Dorney has expressed concerns in the past about the council's preservation plans.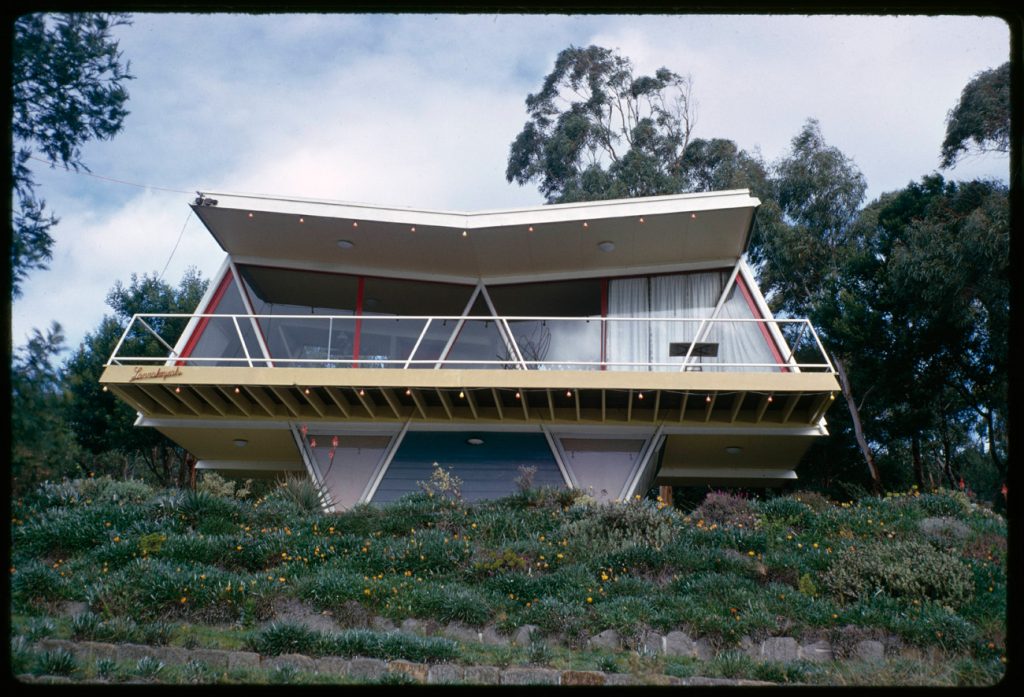 In another story, Ross visits the iconic Butterfly House, designed by Chancellor & Patrick in 1955 for Gerald and Ellen McCraith as a holiday home on Victoria's Mornington Peninsula, which was viewed by its neighbours of the time as an eyesore.
The show is partially an effort on Ross' part to encourage Australians to appreciate what they have. The comedian is an active member of Save Our Sirius, a campaign to protect the modernist apartment building in Sydney.
He was awarded the National President's Prize from the Australian Institute of Architects last year and the National Trust Heritage Award for Advocacy in 2018. He is also behind the two-part ABC documentary Streets of Your Town, which explored the aesthetics of our suburbs.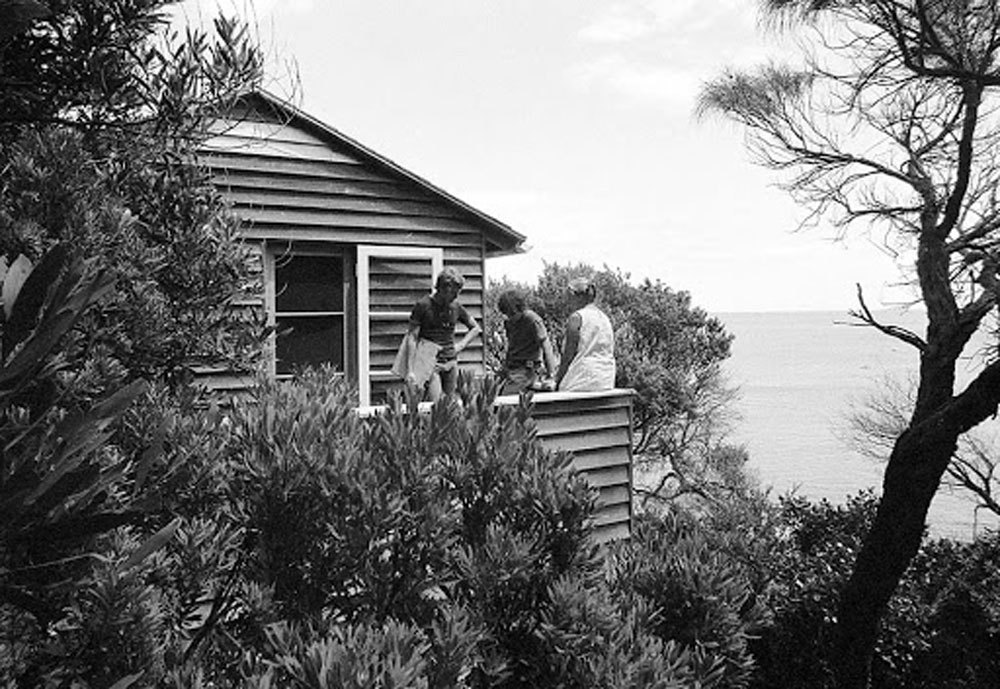 "We travel to see the past, but we don't value the past, which is absurd," says Ross.
"We can value some of the oldest stuff, but I don't think we think about it enough. We don't look up enough. We don't understand. We often don't let architecture grow.
"That should be our mission, especially now when we're designing without conviction."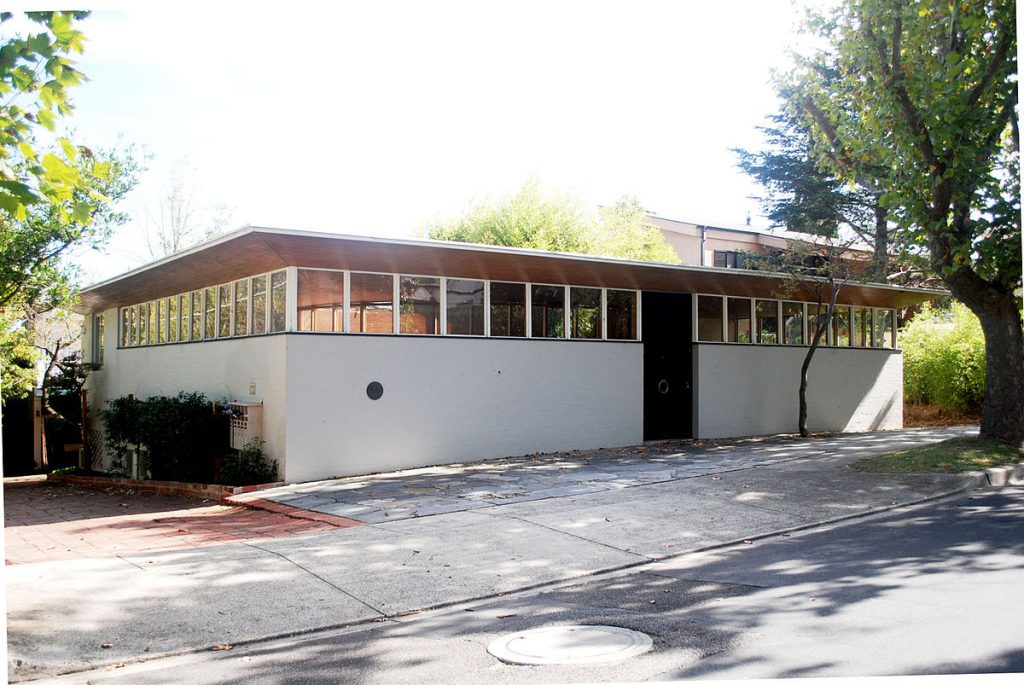 In one of the short films, Ross meets Roy Ground's daughter, who gave up her business in Canberra and bought her childhood home, Roy Grounds House, because it was a symbol of where her parents were at their happiest.
The story, he says, is bittersweet because Victoria Grounds doesn't know what will happen to the home in the future.
"I grew up in a modernist-inspired, pretty simple AV Jennings home in Mt Eliza. Split level on a sliding block, and my parents had a couple of pretty interesting renovations over the years," says Ross.
"It wasn't any sort of architectural masterpiece, but it still resonated with me because it was a tribute to my parents' love.
"There's a house in Sydney that I feature that is situated on a bush block similar to my childhood home and the owner, who's older than me, had a similar childhood to me, so there's a shared experience."
Ross says all the films speak little to architecture and design and more to family and things and moments in history.
The suburban homes of the '50s and '60s are particularly close to Ross' heart, caught up, as he is, in the "romanticism" of modernism.
"I've heard a lot of people talk about how something should survive because it's won an award, but that's not enough reason," he says.
"One of the reasons why homes from these eras should be looked at is because they were the last of a generation of houses where people, the mums and the dads, or people's grandparents, actually built the house themselves."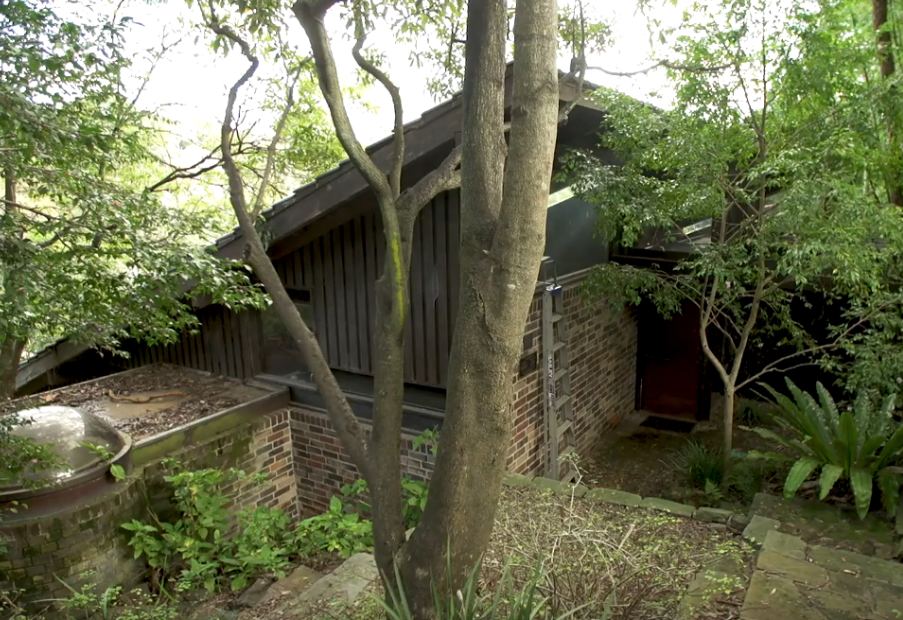 But Ross is clear that celebrating the past is not the same thing as getting stuck in the past. Australian architecture has evolved with lots of "different and varied voices speaking to audiences" in the way the industry couldn't before.
"There will never be another Robin Boyd. As great as Robin was, he often didn't understand there were some things the general public really liked. Motels are a great example of that. He hated American style motels. He basically tried to do Australian-style motels, denying people the pleasure of enjoying some things.
"Design should stay design. Design should make us stay in our houses for a lot longer. Design should mean your kids could stay in the house longer if they want to."
"We can't dictate to people what they should enjoy. We can point them in a better direction, or explain, 'Oh, you know what? If you do this, gosh, life could get better."
Designing a Legacy premieres at Melbourne Design Week on 13 March. The show will then travel to Adelaide, Sydney, Canberra, Perth and the Sunshine Coast. You can buy tickets online.
Lead photograph courtesy of Tim Ross.