Sydney's restaurant, The Meat & Wine Co, recently opened its doors to a stylish new fitout with harbour side views in the streets of Barangaroo.
Callie van der Merwe, the founder of South African-based studio, Design Partnership, said, "We drew rich inspiration from both Aboriginal and African traditions. These visual clues are reflected in some of the architectural elements of the restaurant."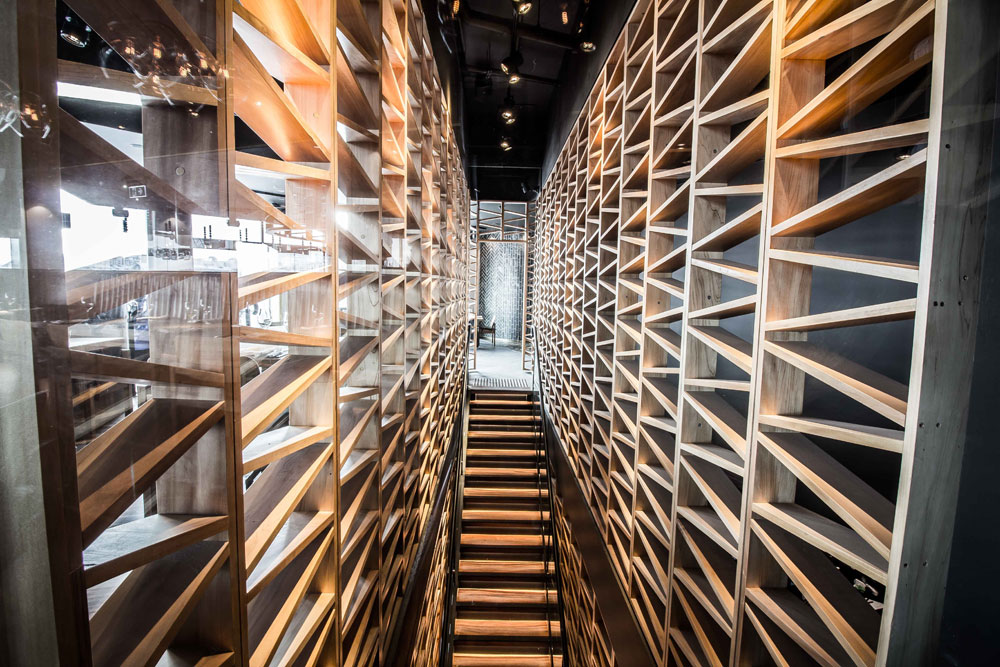 Design Partnership worked alongside AVA Construction, who together brought to life the vision of the Barangaroo venue for the restaurant's owner, Bradley Michael.
Indeed, the architecture and design pay homage to Barangaroo's historical Aboriginal fishing culture through elaborate ceiling installations crafted from a variety of replica short staffed paddles scattered over both the ground and first floor seating areas.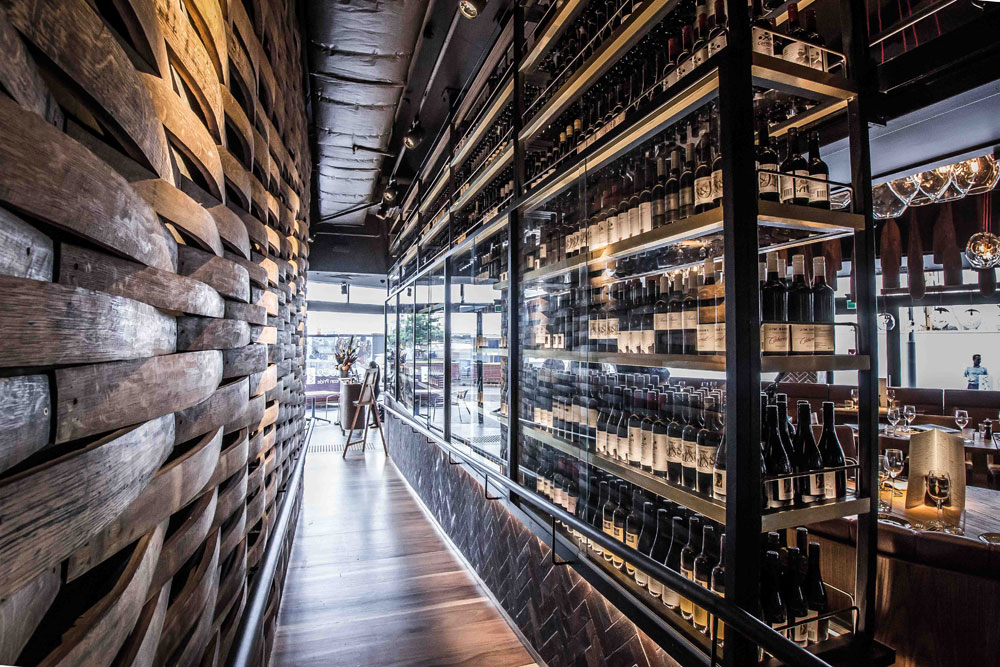 On the other hand, traditional regional vernacular African architecture has been reinterpreted through a lattice framework that wraps around the entire first floor. This lattice detail draws inspiration from traditional fabrication methods seen in a Swazi Beehive or Adobe Mud Hut, which both have intricate lattice frameworks at their heart. Moreover, South African vibes are infused through the textures, tonalities and finishes throughout the entire space, such as the South African hand stitched leather and handmade furniture, alongside handblown glass lights from Swaziland.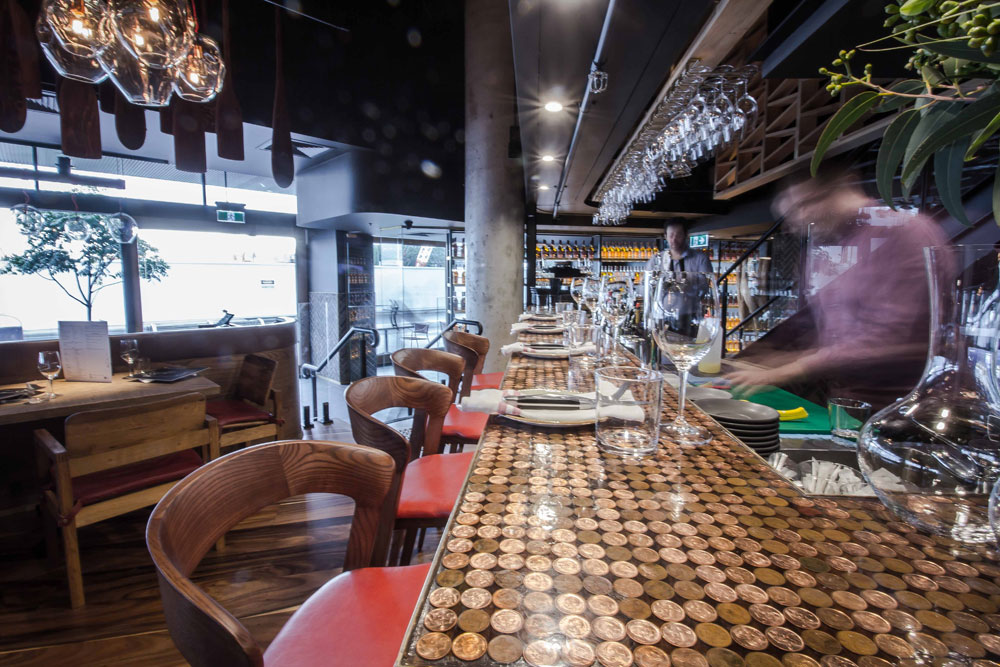 "Our sense of a quality visit is not as much linked to the memory of the taste of the food as it is to the series of great experiences we had in a restaurant," says Merwe. "The adage that people ignore design that ignores people, therefore, remained the constant gauge to measure every single design decision made."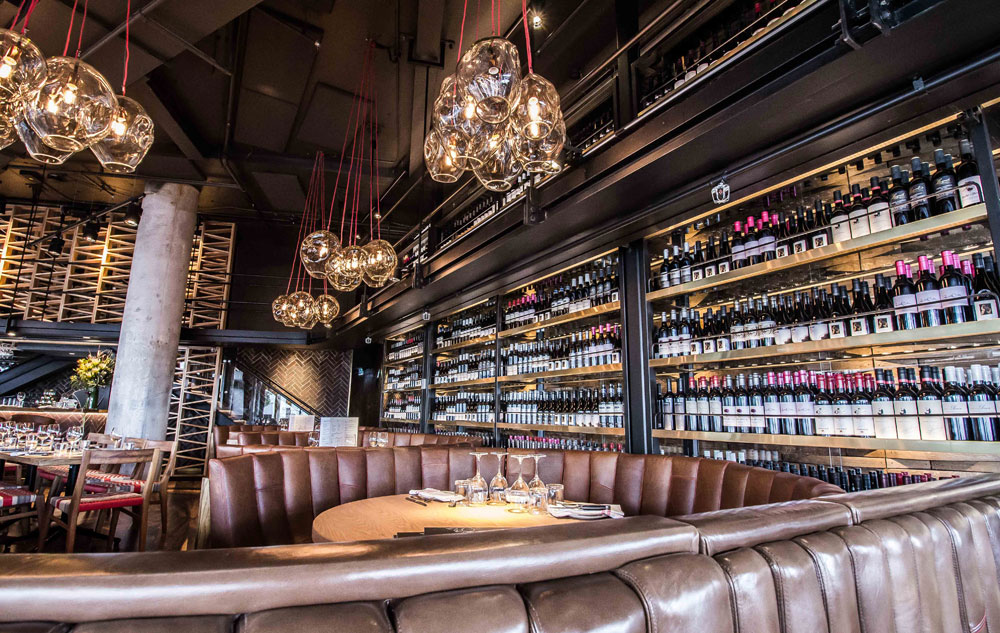 "With great attention to detail and no expense spared, the new flagship location will be the most lavish and exceptional Meat & Wine Co venue to date, and is now open to the public with a brand new menu of distinctive South African flavours," says Michael.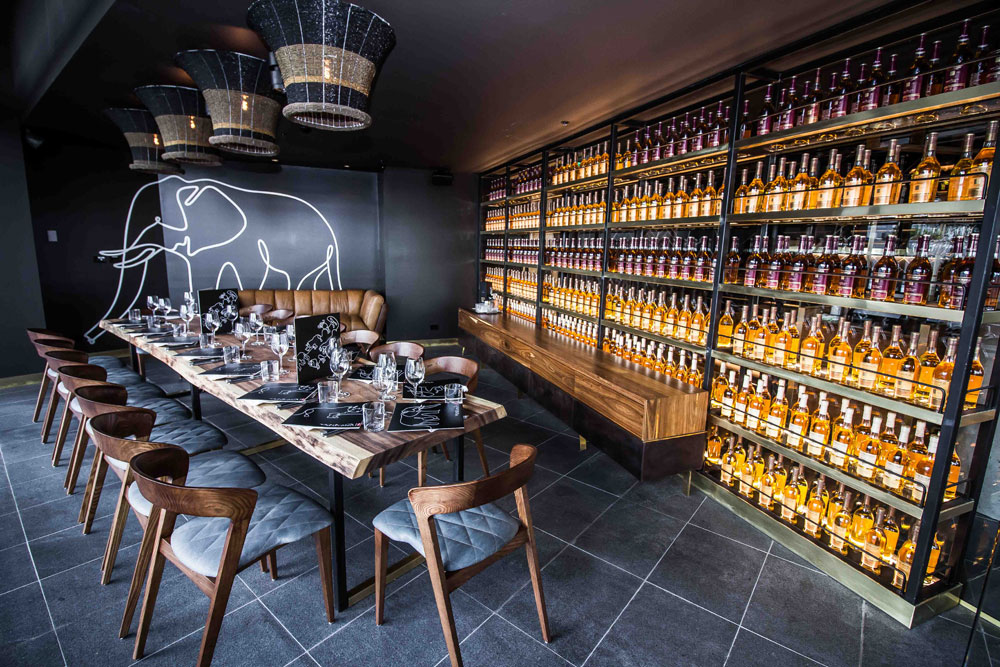 All photography by Dom Cherry.
–
Next up, a Sydney restaurant with Cuban influences by studio-gram.