Melbourne's Monash Woodside Building for Technology and Design heads up a selection of 17 "exemplary sustainable projects" in the Build Better Now Virtual Pavilion.
Timed to coincide with the COP26 climate summit, which closes in Glasgow this week, the project is being led by the UK Green Building Council with 100 partner organisations from the built environment.
The virtual exhibition aims to showcase "inspiring, global ideas", while demonstrating opportunities to tackle the climate emergency and limit the impact of the construction industry.
The pavilion itself was designed by London studio Make and dubbed the Fountain of Circular Recovery, demonstrating how construction has contributed to climate change and how future buildings could be less carbon intensive.
Here are all the projects chosen for the Build Better Now Virtual Pavilion pavilion:
Monash Woodside Building for Technology and Design, Melbourne, Australia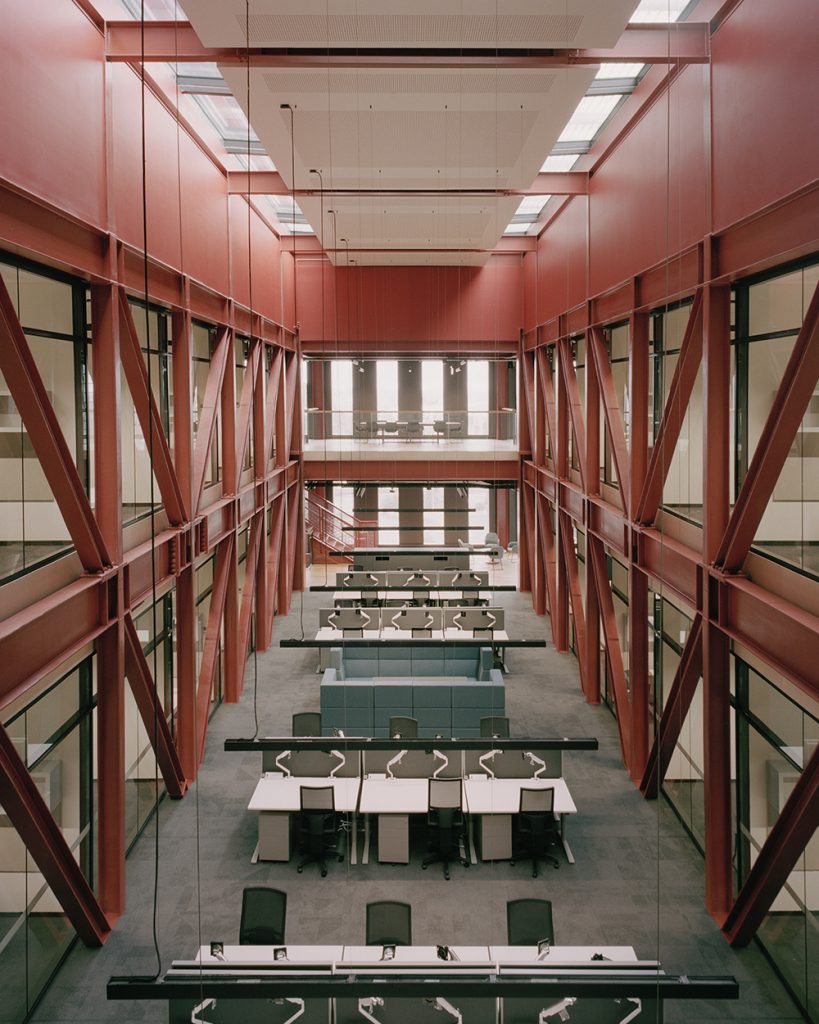 Grimshaw's transformational learning and teaching building was the only Australian project selected by the international jury following an open call earlier this year.
Shortlisted in both the institutional and sustainability categories at IDEA 2020, the building in Clayton, in Melbourne's southeast, is the largest certified Passivhaus building in the southern hemisphere
"The combination of active and passive environmental strategies define the building's expression and operations while assisting Monash University intelligent 2030 Net-Zero Initiative with unique purpose-defined architecture," adds Grimshaw partner Andrew Cortese.
The 5 Systems Programme: Nga Kāinga Anamata, Auckland, New Zealand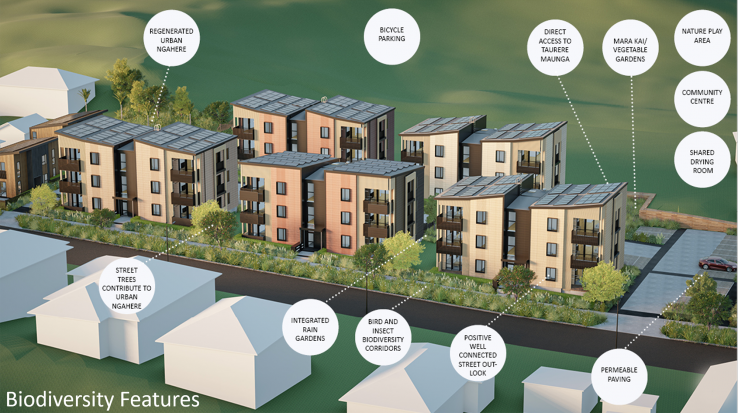 Also representing the Asia Pacific is this sustainability-innovation public housing pilot project, led by New Zealand's Urban Development Authority.
Meaning 'homes of the future' to reflect its aspiration of building tomorrow's houses today, the project will deliver 30 new homes within five, three-level apartment buildings in Auckland's Glendowie.
Each near identical building will use a different construction technology, enabling sustainability insights to be gathered on a range of building materials and systems.
All will have solar panels to give tenants free electricity and will achieve Passivhaus certification.
Sara Cultural Centre, Skellefteå, Sweden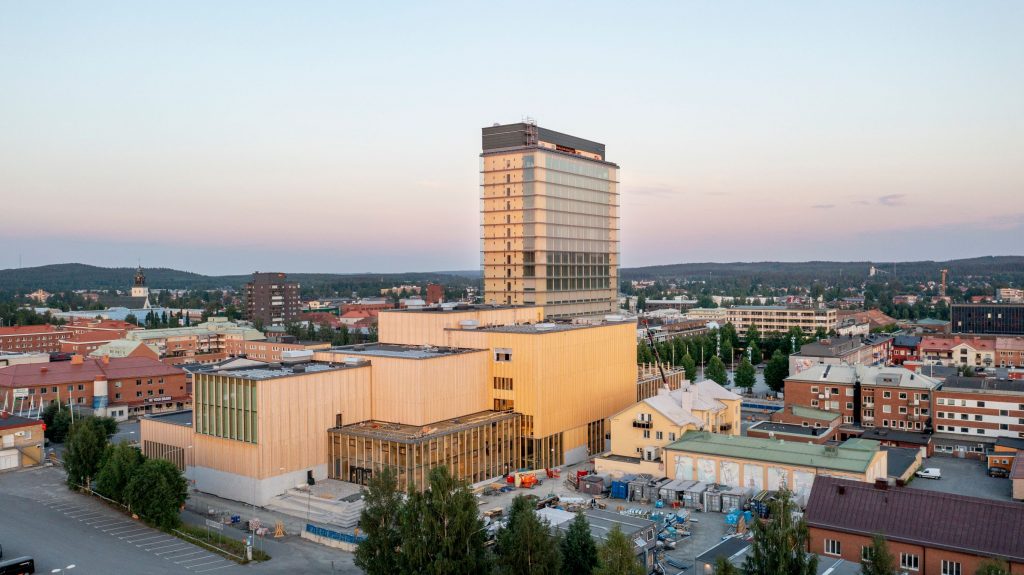 Seeking to achieve a carbon negative footprint in one of the world's tallest timber buildings, this project, led by White Arkitekter, is just below the Arctic Circle in northern Sweden.
Housing art galleries, theatres, a library and a hotel, the building's design was inspired by Skelleftea's long timber tradition and was made from sustainably and locally sourced spruce and fir.
Powered by 100 per cent hydroelectric with "unavoidable emissions" balanced by climate positive initiatives, the structure was designed using material optimisation with prefabricated elements easily disassembled for replacement or dismantled at end-of-life.
Heart of School, Green School Bali, Bali, Indonesia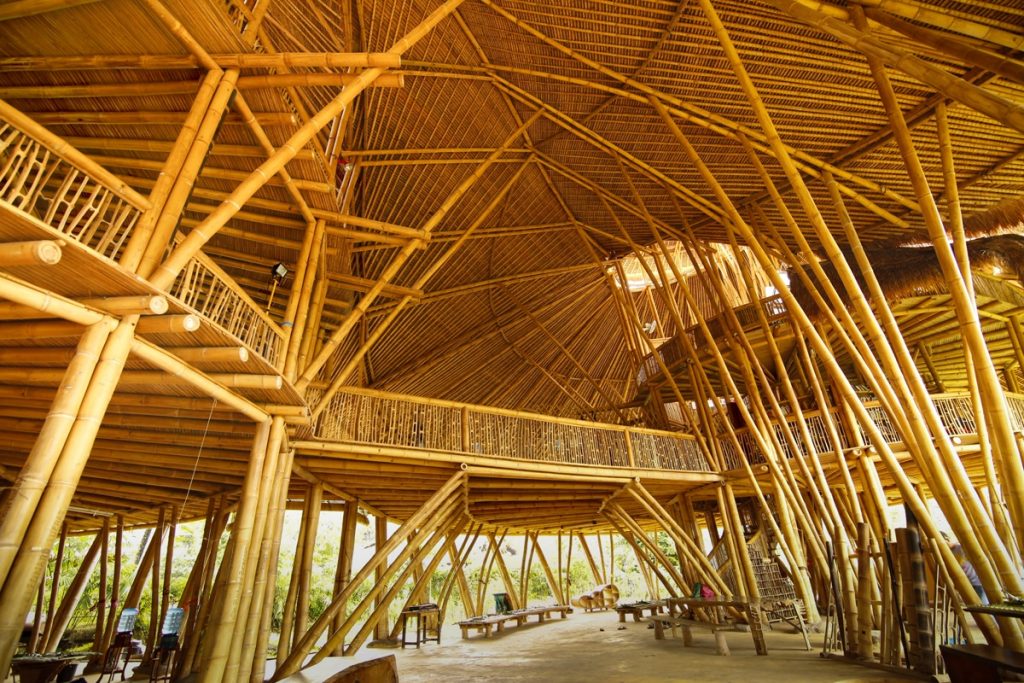 The central administration building at a private and international school is located along the Ayung River and was founded by entrepreneur John Hardy and his wife in 2008.
With a grass roof shaped in the form of three nautili spiralling into one another, the building is supported by three giant towers made from bamboo – a versatile, rapidly replenishable material.
Once it reaches the end of its lifespan, both the building's roof and walls can be composted and turned back into the soil.
Singita Volcanoes National Park, Ruhengeri, Rwanda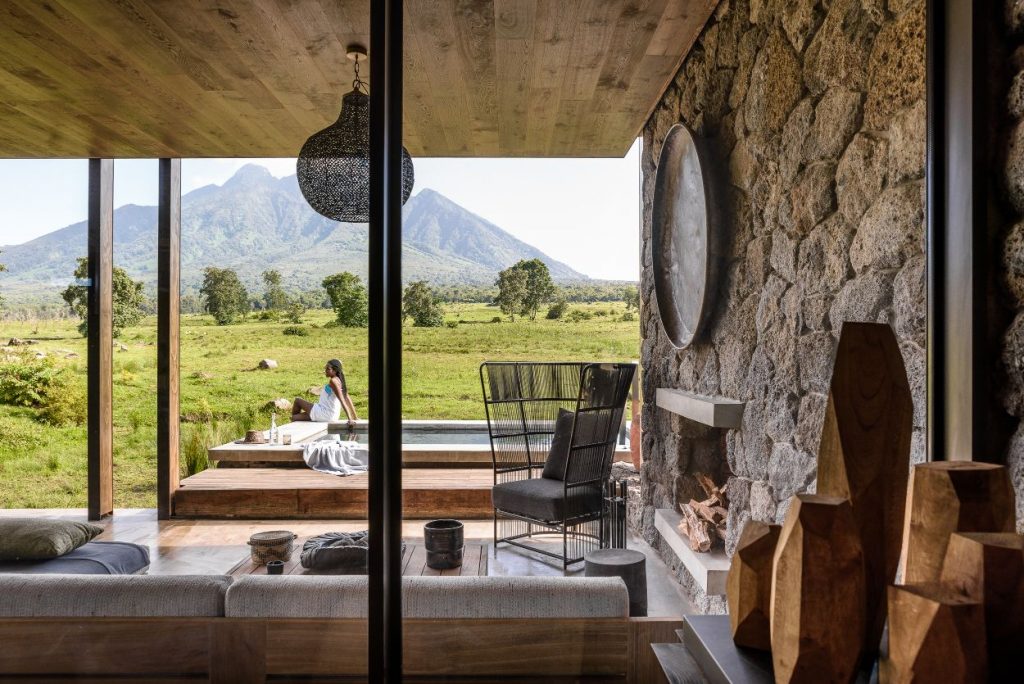 Rehabilitating a former agricultural site, this government-led initiative was delivered by FBW Architects and Engineers Rwanda and rewilds lands and habitats critical to the endangered mountain gorilla.
A model for sustainable development and ethical tourism, the project combined energy efficiency goals with social-economic ones – with an estimated $1.15 million spent in the local community on materials and support services.
Bridges of Laminated Timber, Amsterdam, Netherlands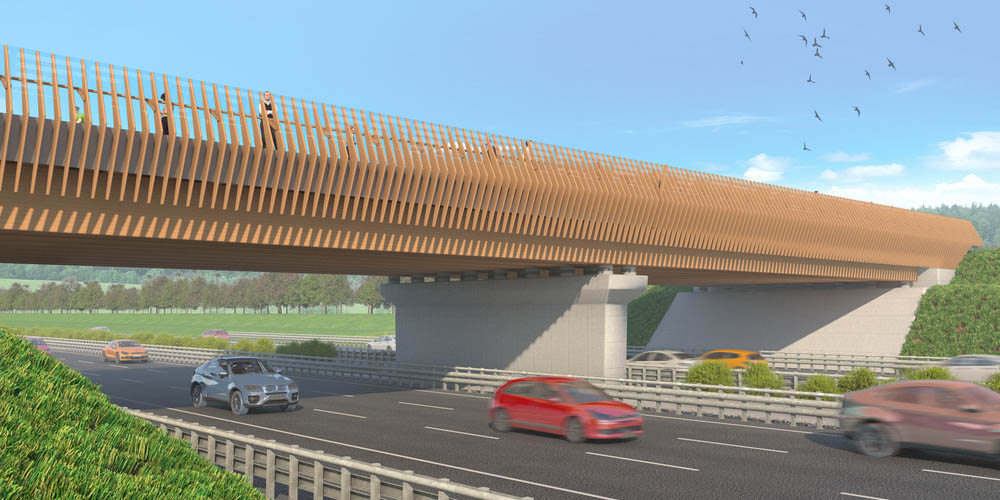 Teaming up with Heijmans and Schaffitzel, Arup has replaced the traditional concrete superstructure with laminated timber in its bridge design for Dutch highways agency Rijkswaterstaat.
The proposal is for bridges with a span of up to 25 metres, using high-quality Cross Laminated Timber (CLT) for the bridge deck and block glued beams (Glued Laminated Timber, or GLT) for the main beams.
As a result, the structure is CO2 neutral, yielding an Environmental Cost Indicator reduction of 70 per cent, reducing the use of primary abiotic materials by up to 90 per cent and rendering 75 per cent of the superstructure's total weight renewable.
Powerhouse Brattørkaia, Trondheim, Norway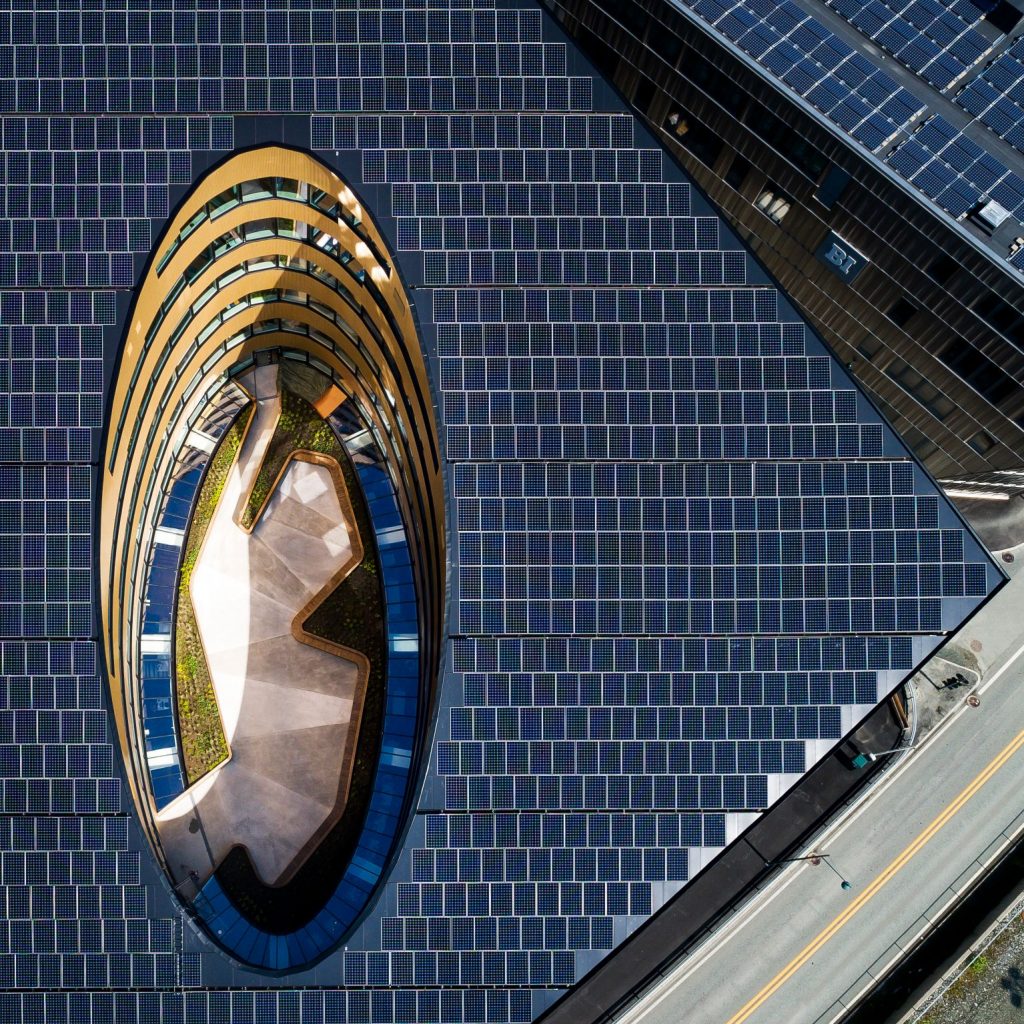 Snohetta is behind the largest new energy-positive building in Trondheim, in central Norway. Designed around the use of solar energy, the building was completed in a fossil fuel-free construction site with no direct carbon emissions.
It also generates more renewable energy in its operational phase than was used during construction, with the surplus going to neighbouring buildings and the local electric buses.
NCH2050 Homes, Nottingham, England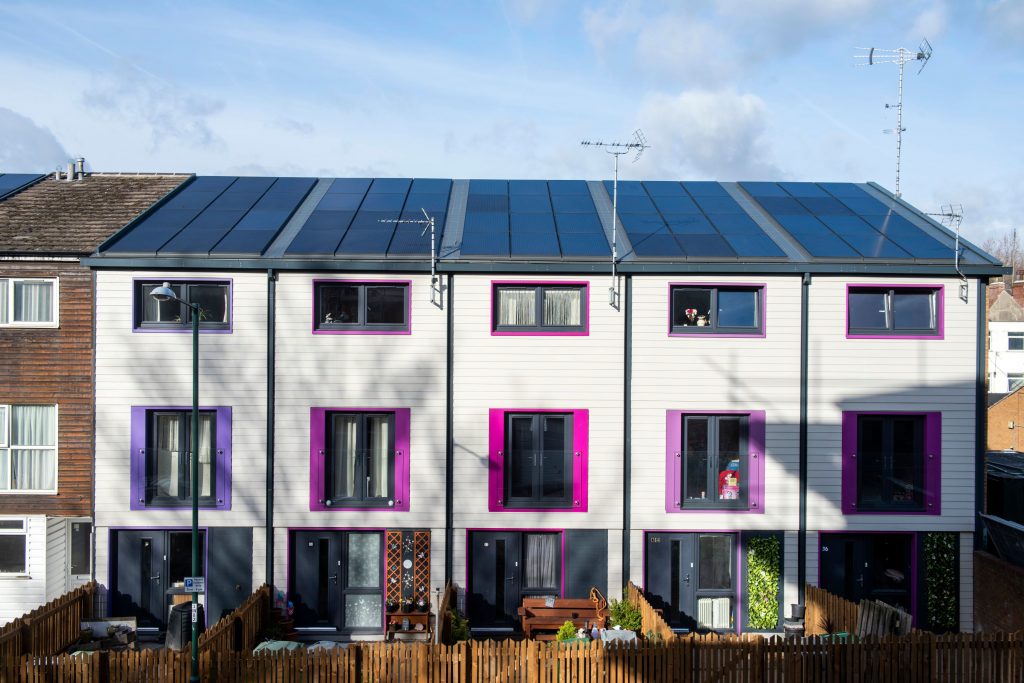 One of three English projects to be selected, Nottingham City Council's pioneering net zero energy scheme is the first of its kind in the UK.
It aims to improve more than 150 hard-to-heat homes, resulting in buildings that generate all the energy they require for heating, hot water and electrical appliances, lifting their residents out of fuel poverty.
The project was designed by Studio Partington and features prefabricated roof and wall panels that are craned into place over exisiting homes in one day without the tenants having to stay elsewhere. Gas boilers and heat pumps are then replaced with electrified solutions.
Hope Rise, Bristol, England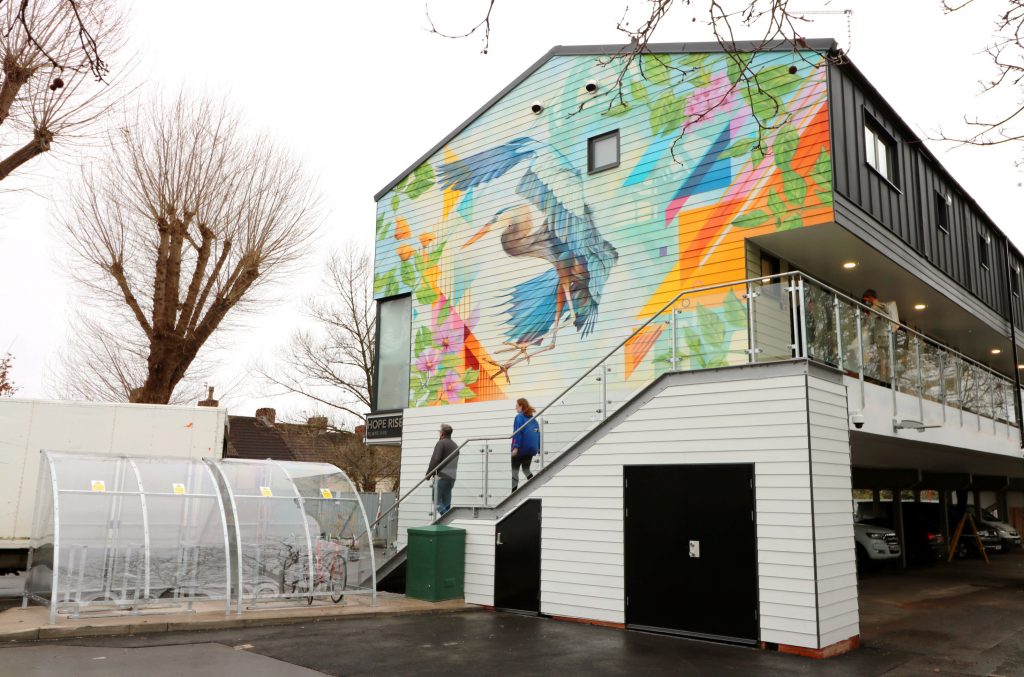 Another public housing project – this time for vulnerable young people at risk of homelessness – Hope Rise features 11 homes erected on stilts above an existing public car park.
Designed by ZED PODS Limited, the super-insulated homes are made from CLT and fitted with low energy heating systems and renewable energy technologies, demonstrating that net zero affordable housing can be built quickly and within current financial models.
University of East Anglia Enterprise Centre, Norwich, England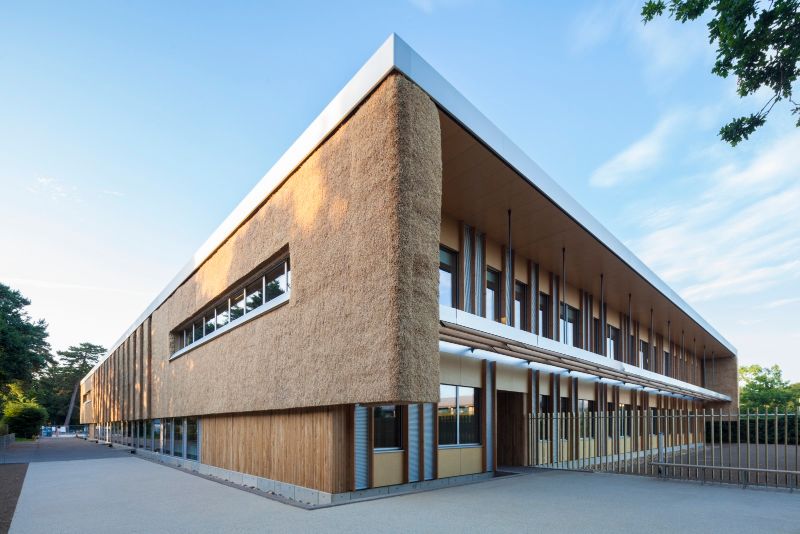 Architype is behind what the University of East Anglia is calling one of the UK's most sustainable large-scale buildings.
It's an exemplar of structure low-embodied carbon design and construction through the use of a multitude of local bio-based materials, including Norfolk thatch and reed cladding, recycled paper insulation, hemp fabric, reprocessed glass, clay paster and nettle board.
The centre also features, uniquely, insect hotels, bat and bird boxes and display bed terraces.
The Natural Capital Laboratory, Scotland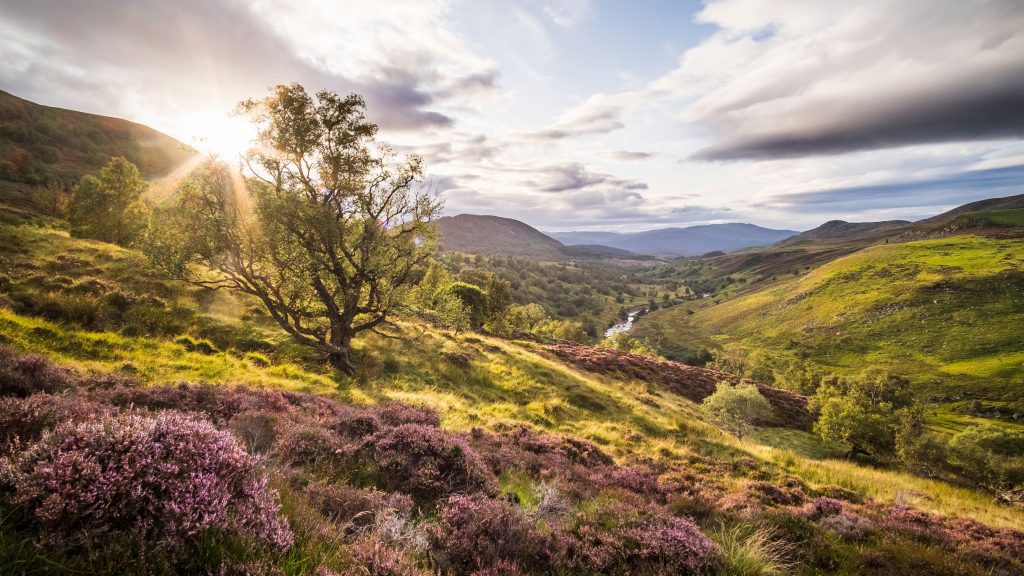 Another rewilding project, this time the native forest and peatlands set aside for locally extinct species in the Scottish Highlands.
Bringing together scientists, conservationists and built environment experts, this project aims to monitor environmental change and measure the value created by the environment over a five-year period, with its findings shared online annually to enable others to undertake similar projects.
107 Niddrie Road, Glasgow, Scotland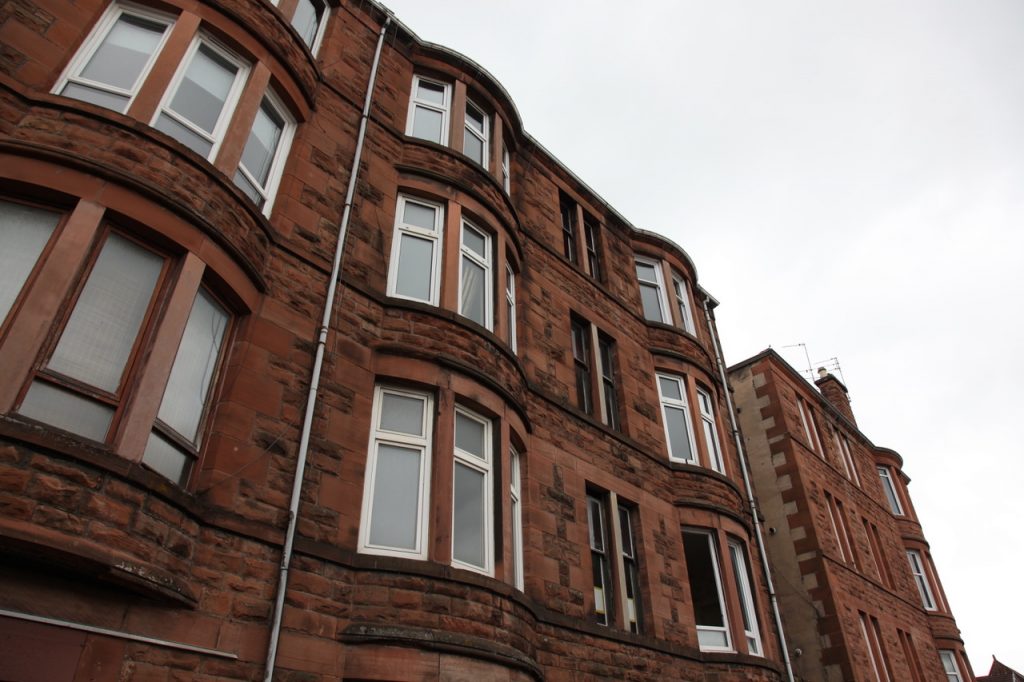 Another retrofit project aimed, this time, at the almost 200,000 traditional tenements that were built in Scotland in the 19th and early 20th centuries.
Some of the measures undertaken by John Gilbert Architects on behalf of the Scottish Government include maintenance and repair of building fabric, increased insulation of external walls, the introduction of mechanical ventilation and low-carbon heating.
The project, which is in an area ranked in the lowest decile in the Scottish Index of Multiple Deprivation's Housing Domain, explores how far designers can push pre-1919 tenements in regards to energy efficiency and resources minimisation without compromising the comfort and health of residents.
TECLA, Massa Lombarda, Italy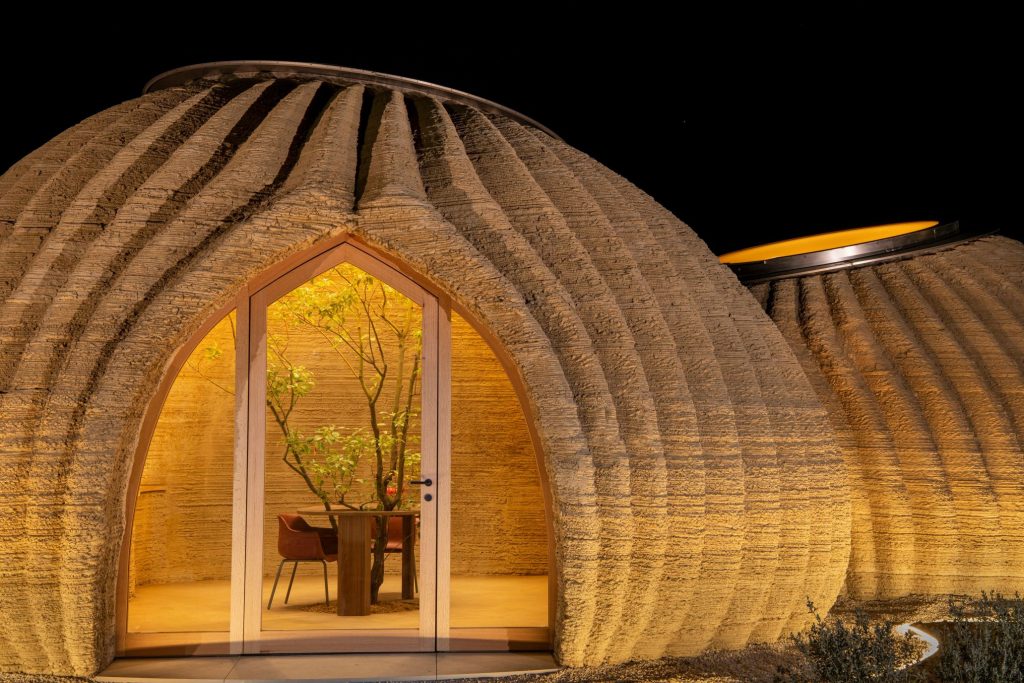 The first 3D-printed sustainable home made entirely from raw clay is designed by Mario Cucinella Architects. A prototype, it's a model for homes made with reusable and recyclable materials, as the clay – at end-of-life – can be returned to the soil, leaving no trace on the planet.
Cucinella's home features cave-like curved walls that provide structural stability while acting as a thermal barrier. This shape is adaptable to climate and latitude and is printed in 200 hours, consuming an average of 6kW in energy.
Milan Innovation District, Milan, Italy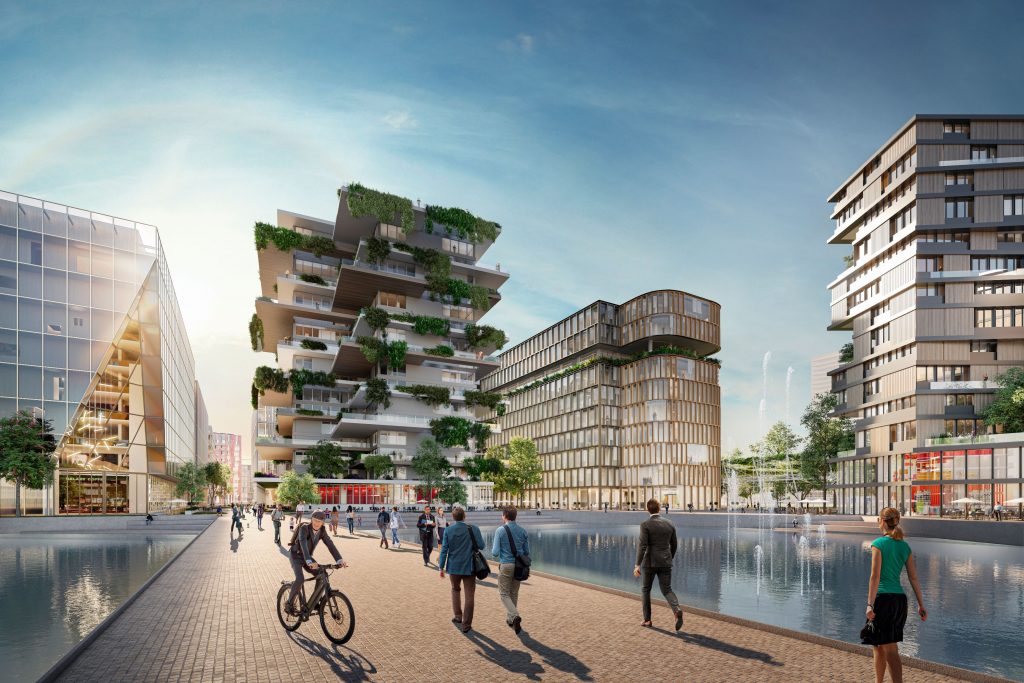 A 100-hectare mixed-use regeneration project led by Carlo Ratti, this district aims to be zero carbon, "setting a new standard for sustainable urban regeneration worldwide".
Still in the design phase, the project is a public-private partnership from Lendlease and Arexpo with ambitious goals to "tackle climate change throughout all stages of its lifecycle".
Heating and cooling will come from renewable energy sources, buildings and infrastructure will be designed with low carbon materials and optimised with "intelligent digital twin technologies" and future climate risks – mainly urban heating and flooding – mitigated before shovels have even hit the ground.
Architects also plan to recycle 98 per cent of waste and retain 80 per cent of soil during construction.
Pioneering a Mass Timber Market in East Africa, Nairobi, Kenya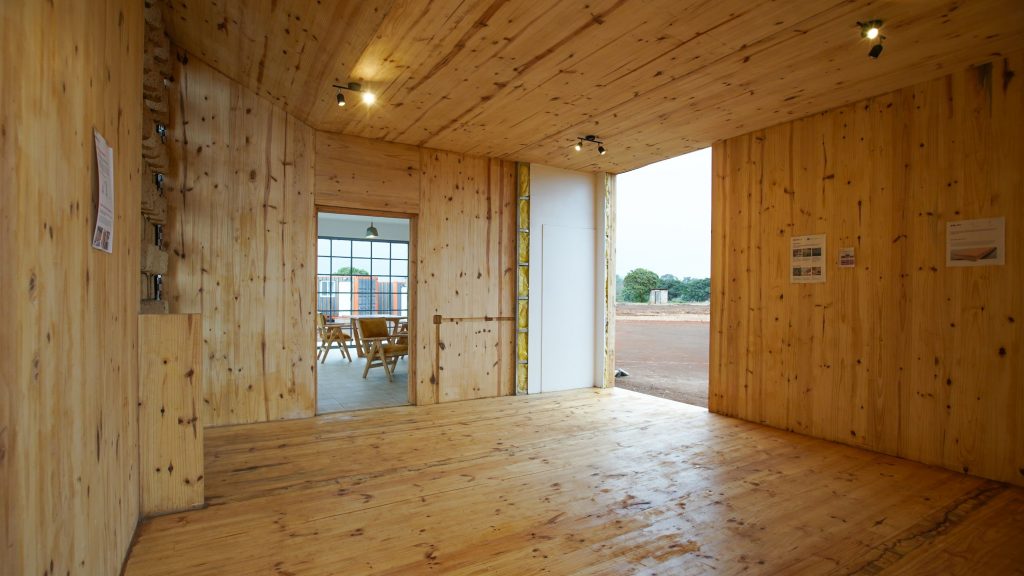 The first CLT prototype in East Africa, this project is part of a wider two-year initiative to appraise the feasibility of a mass timber building market in this part of the world.
The team is taking a "full value chain approach" to drive market transformation, including coordinating sustainable wood supply, establishing the first CLT processing factory in Kenya and developing CLT buildings on sites throughout the country.
Favela da Paz, São Paulo, Brazil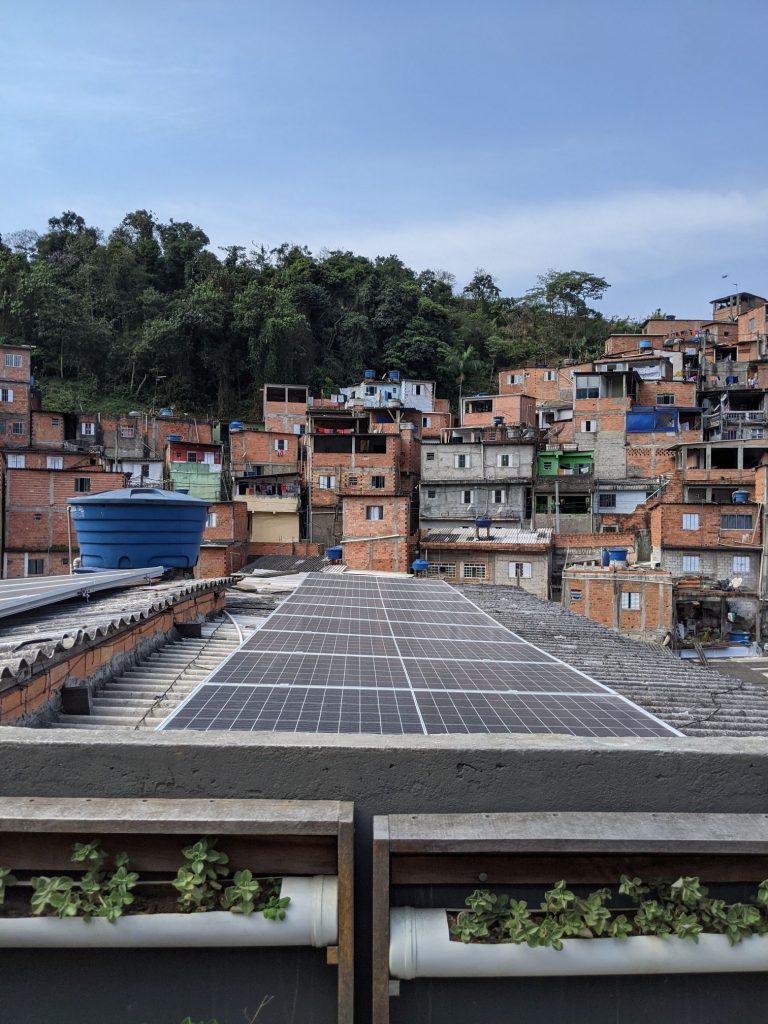 A community project founded as a "safe social gathering space" in a favela in Sao Paulo, this iniative is recognised globally as "Urban Ecovillage", generating renewable energy, organic food from vertical gardens and water from a rainwater harvesting system.
The building also features three family homes, serves as the community headquarters and has studio spaces for local musicians, while ensuring that many of its residents no longer pay energy and gas bills – one of the highest expenses for families in the favela.
Modulus Homes, Karachi, Pakistan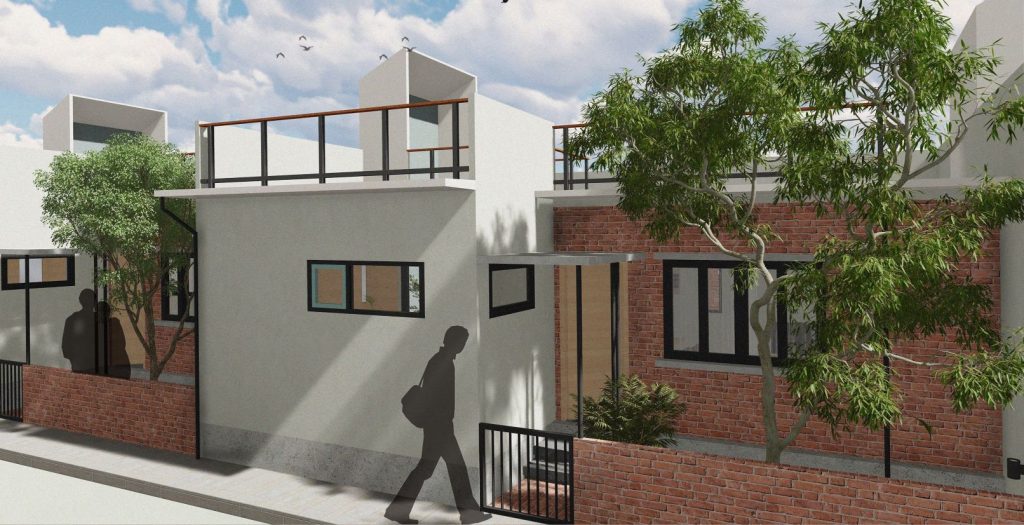 The final project is a factory-made flat-pack housing solution that aims to resolve the housing backlog in Pakistan, which is estimated to be at around 10 million homes.
Eleven houses can be shipped in a truck from manufacturer ModulusTech's factory to site, where they can be built without heavy machinery at a cost of $10 per square foot, making them one of the most affordable net zero homes in the world.
Insulated and passively cooled, they are designed to save up to 95 per cent in energy loads and can run 100 per cent off the grid through solar panels.
Read more about all the projects at the Built Environment Virtual Pavilion.