If you've been watching the scenes from London's climate change protests, you might have noticed the modular plywood box towers, benches and stages that are scattered throughout the streets.
Quick to assemble, easy to modify and riddled with holes for protesters to lock on through, these boxes are being called "protest architecture" by organisers Extinction Rebellion (XR).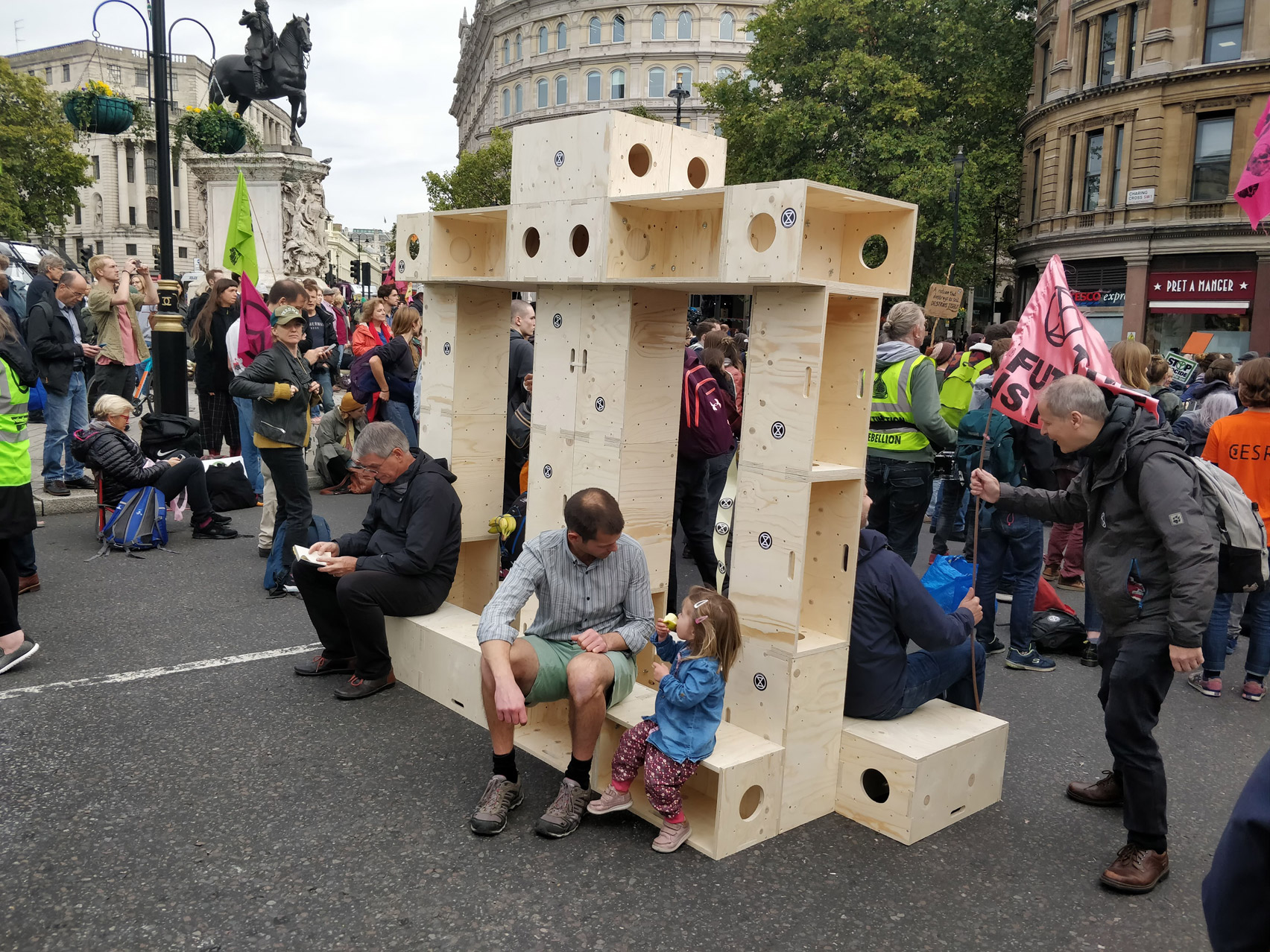 Speaking to Dezeen, XR member and director at Studio Bark, the young East London studio behind the boxes, Nick Newman says they are an example of how architecture can aid activism.
Each plywood box weighs just five kilos and has two handles cut into the sides, so XR activists can carry several boxes at a time and quickly assemble them into a pre-agreed structure.
Studio Bark gifted the cutting patterns, which are adapted from their U-Build system. U-Build is a system of flat pack building blocks that allow people and communities to self-build structures. With easy to follow instructions and a large range of sizes, the blocks can be assembled using only a mallet and a drill, and bolted together to build an infinite number of buildings, walls, storage or even furniture.
The most iconic block structure to date was last week's modular tower in Trafalgar Square, which was later taken apart by police with heavy machinery.
Like all of the structures assembled by XR, it included a series of holes not present in the original U-Built design.
These are used by the protesters to "lock on", making it harder for the police to remove them from the site. Newman was one of the people locked on to the modular tower and was later arrested.
But the boxes aren't just being used for protest architecture. XR has also transformed them into temporary stages for speakers and benches for onlookers and fellow protesters.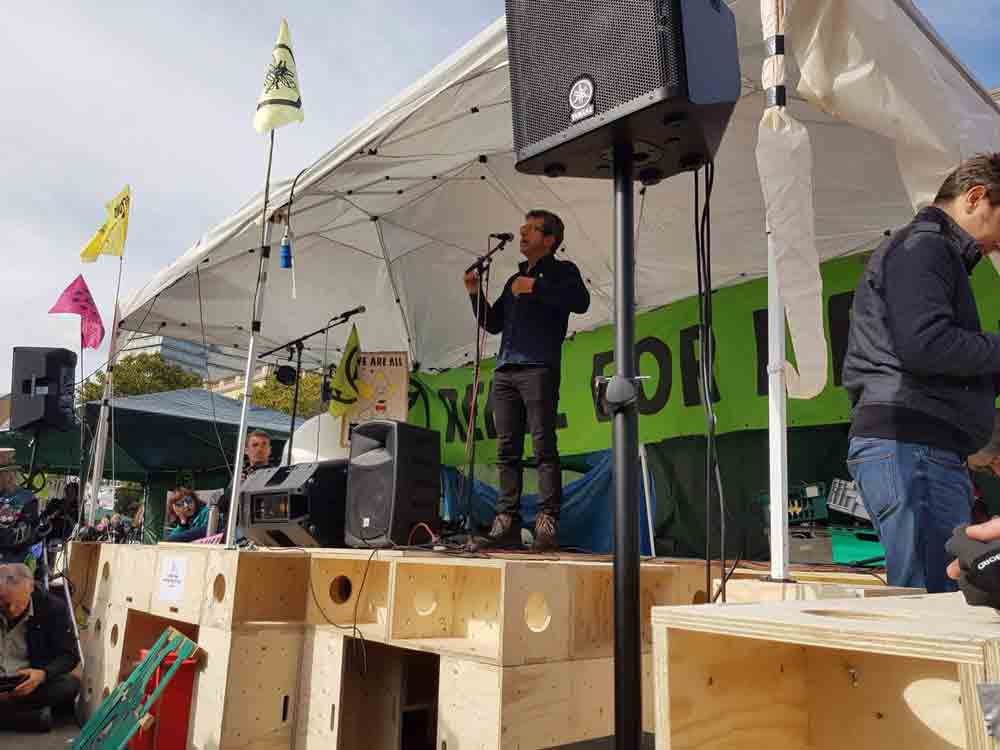 Studio Bark is a member of the Architect's Climate Action Network, a network of individuals within architecture and construction who are taking action to address the twin crises of climate and ecological breakdown.
The organisation aims to transform the regulatory, economic and cultural framework within which our built environment is made, operated and renewed through political campaigning and lobbying, direct action and public pressure and research and knowledge sharing.
XR has since been been banned from protesting in London by the Metropolitan Police, but continues to crowd-fund for more boxes, intending to use them at future protests.
Photos: Extinction Rebellion | Lead photo: Natasa Leoni