Like something out of a science fiction novel, BIG and Toyota's Woven City will have in-home robotics to cater to daily needs and monitor residents' health.
The Danish architecture firm headed by Bjarke Ingels unveiled plans for the "world's first urban incubator" earlier in the week at the Consumer Electronic Show in Las Vegas.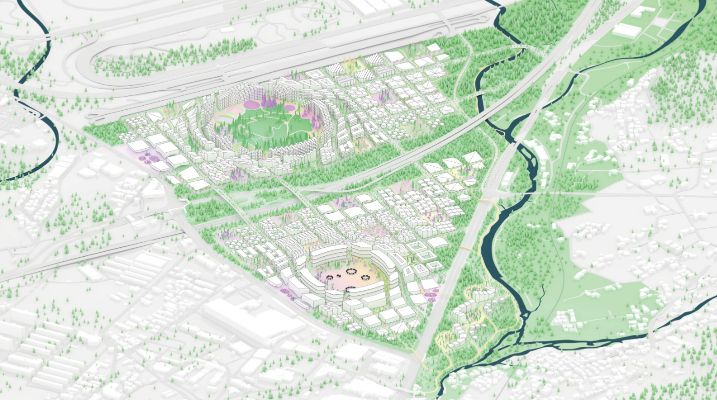 It's set to be built on a 70-hectare former factory site at the foot of Mt Fuji in the city of Susono, with plans to break ground in 2021.
It'll be the first project for BIG in Japan and will be home to 2000 people tasked with testing and advancing "mobility, autonomy, connectivity, hydrogen-powered infrastructure and industry collaboration".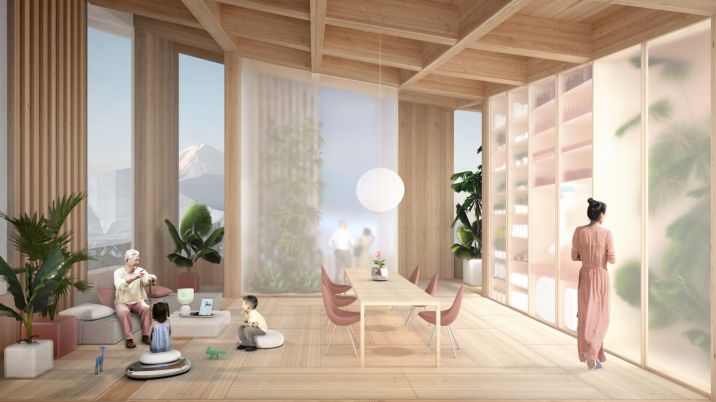 The health-monitoring homes will be built primarily of carbon-sequestering wood with solar panels and will also be capable of taking care of life's most mundane tasks, from automatically delivering groceries to picking up laundry and disposing of trash.
The R&D spaces will house robotic construction, 3D printing and mobility labs, while the offices will have workstations, lounges and indoor gardens.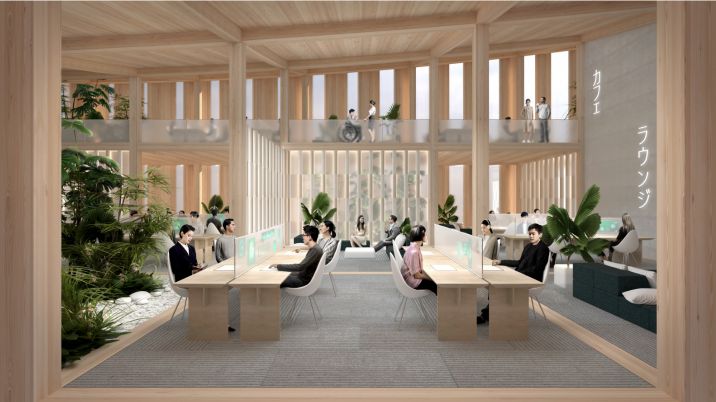 Solar energy, geothermal energy and hydrogen fuel cell technology will power the city with the goal of becoming a carbon-neutral society.
At the Las Vegas launch, Ingels said Toyota Woven City would serve as both a prototype for future cities and a retrofit for existing ones like Paris, Tokyo and New York.
The accompanying animation, created by London digital studio Squint/Opera, opens with Japanese-style wooden homes that are said to combine local "craftsmanship and the tatami module with robotic fabrication technology".
The animation then drops underground where we get a glimpse of the infrastructure of the city, including the hydrogen power and stormwater filtration systems and goods delivery network dubbed "the matternet".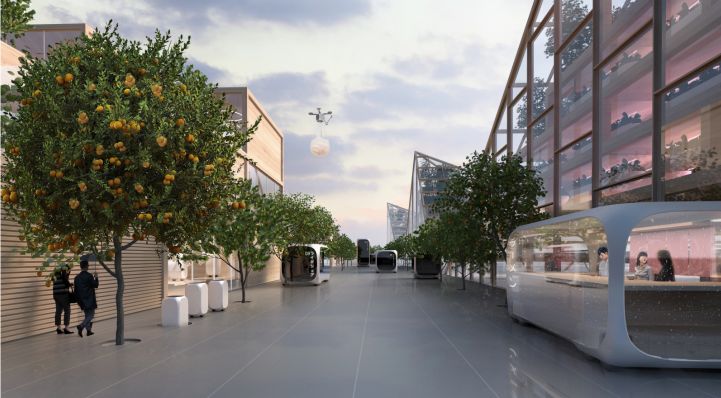 Back above ground, the Toyota Woven City is criss-crossed by three levels of streets. This is where Toyota's contribution to the design is most apparent. The company is behind e-Palette, a driverless multi-purpose vehicle, which is slated to occupy the primary street in the city. It will be used for shared transportation and delivery services.
The next level of street is the "recreational promenade", which will be occupied by micro-mobility vehicles like bikes, scooters and other modes of personal transport.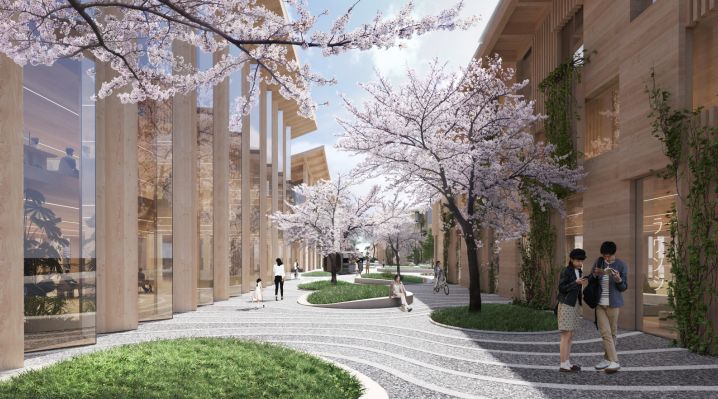 The final level is the "linear park", which is dedicated to pedestrians, flora and fauna.
The three street types are part of 3X3 city blocks, each framing a courtyard, which, depending on the design, could become large plazas or central parks to further enhance the natural beauty of the city.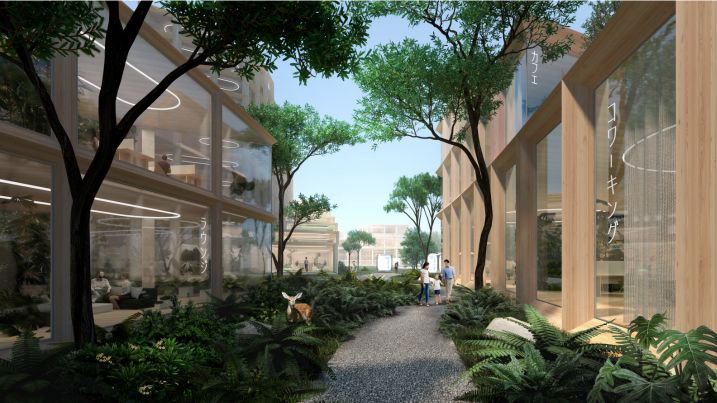 This isn't BIG's first ambitious project. The studio recently announced it was working on the world's largest space simulation city, the Mar Science City, with the government of the United Arab Emirates. It also designed a cascading school in Virginia and unveiled plans for the "aquatic equivalent of a wine cellar" in its designs for Italian water company San Pellegrino's new factory.
Images supplied