The 25-metre-high Marsk Tower designed by BIG in Hjemsted, Denmark, was officially opened last week, after first visualisations were revealed by the practice earlier in the year.
Translated as Marsh Tower and named in honour of its surroundings, the Corten steel structure spirals upwards from the Wadden Sea National Park as an observational lookout point and tourist destination.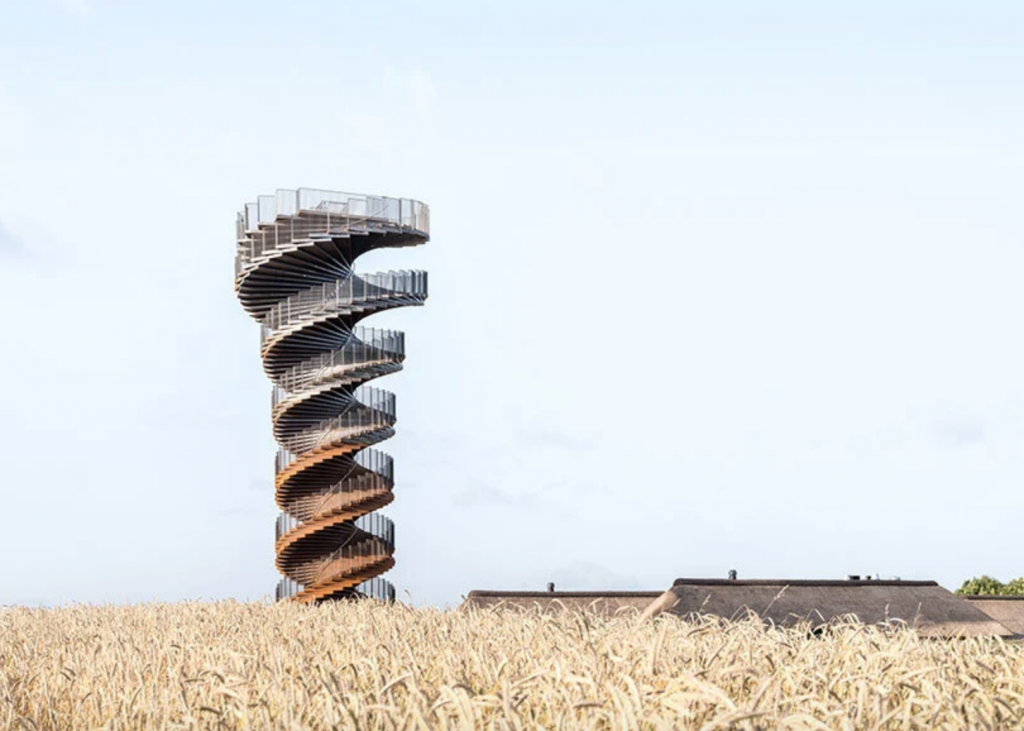 "The tower is inspired by a human DNA string," explains the BIG team, which was led by Tobias Hjortdal with Bjarke Ingels and Jakob Lange as partners in charge.
"It has two different staircases – one for walking upstairs and one for walking downstairs. Both give visitors the ability to look out and experience nature from every angle."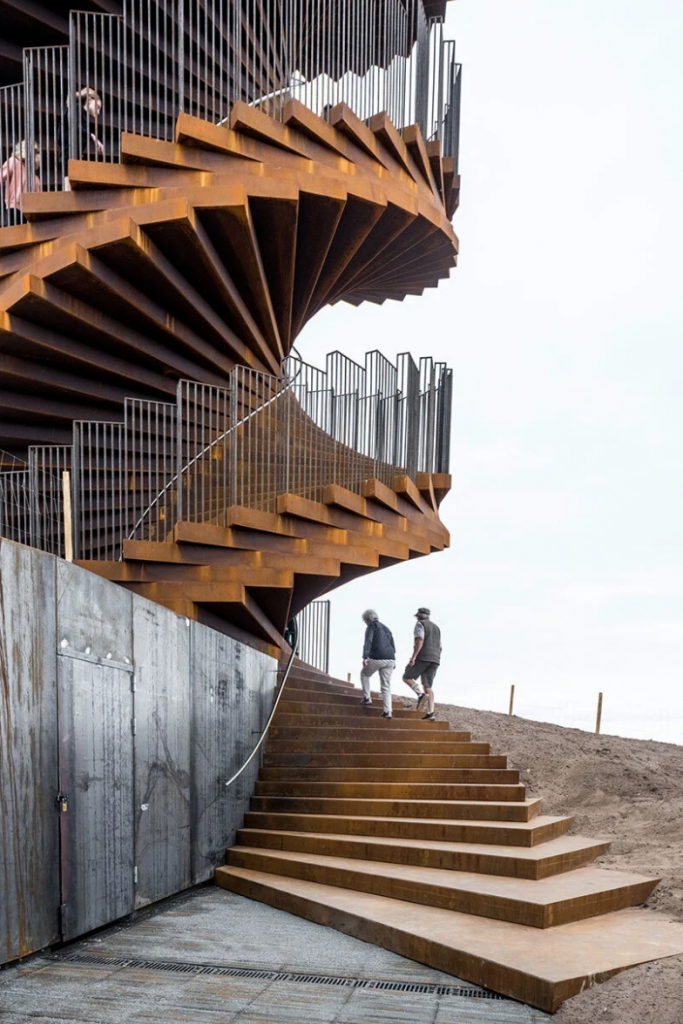 The Wadden Sea is internationally known as a resting place for millions of migratory birds. More than 10 million of them pass through the Wadden Sea twice a year.
The park itself provides habitat for more than 500 species of plants and animals.
BIG describes the new tower as "exuding a natural aesthetic" that blends with the surrounding environment, while simultaneously becoming a new destination for visitors.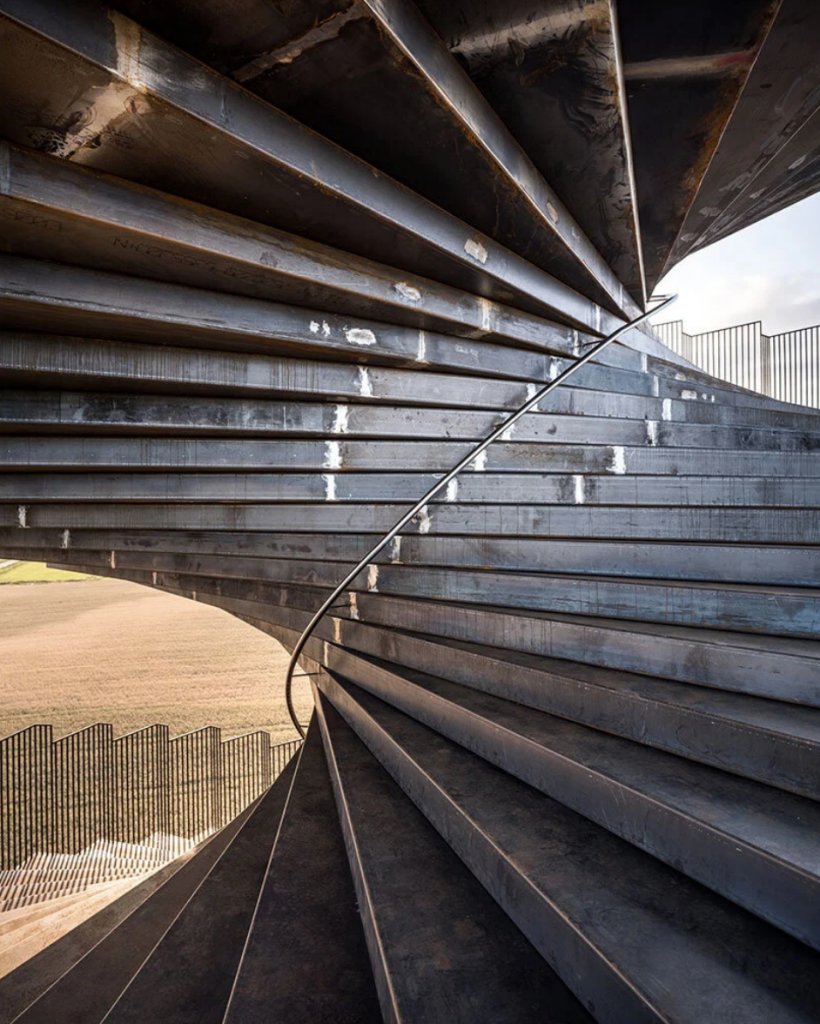 "Because of the earth curvature, visitors will gradually expand their view of the horizon while walking to the top of the tower," explains Hjortdal.
From its foot, visitors can see four kilometres into the distance, but this expands to an 18-kilometre view into the horizon once they reach the top.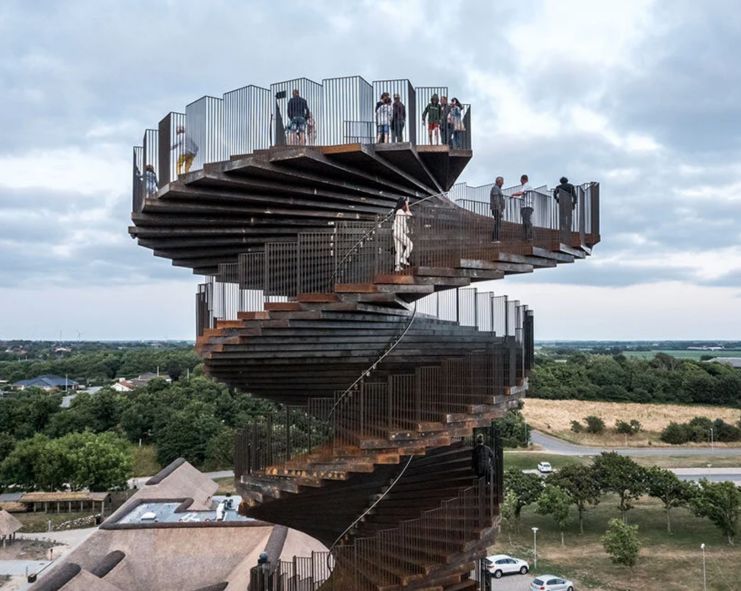 "The 146 stairs widen at the top of the tower, creating a 110 metre-squared lookout spot with views stretching to city of Esbjerg, the islands Rømø and Sylt, and beyond the Wadden Sea to the North Sea," adds Hjortdal.
An elevator at the centre of the tower renders it wheelchair accessible.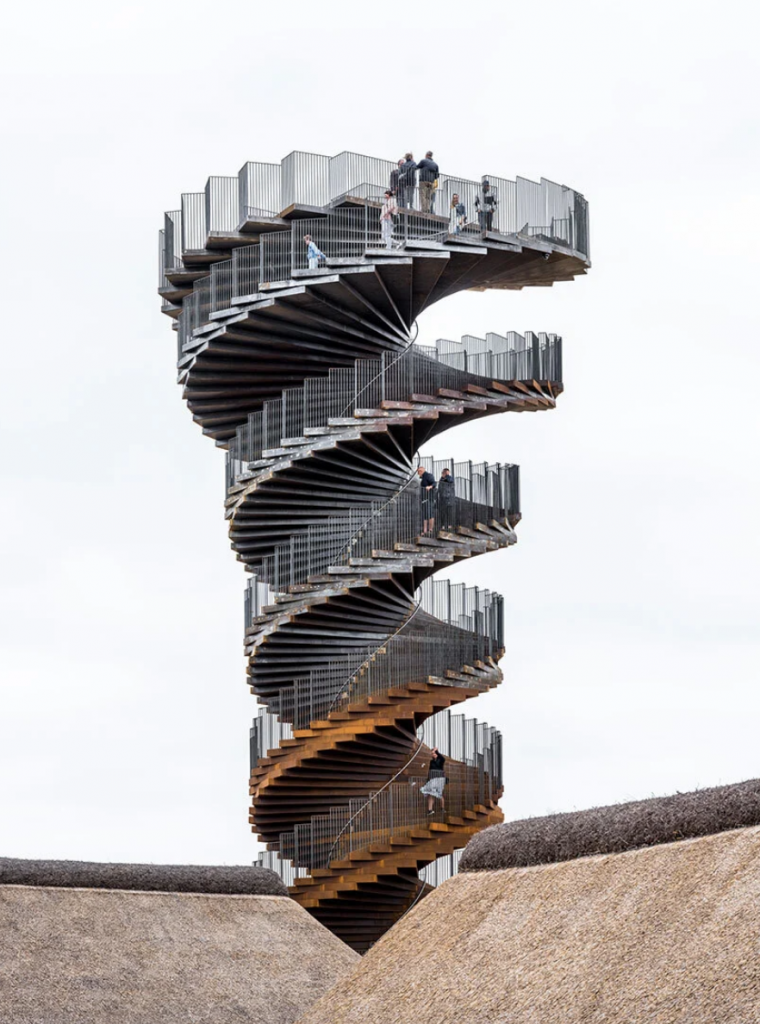 BIG, founded by Ingels, is one of the world's best-known architecture studios and has designed numerous sculptural buildings.
Last year, the practice teamed up with Toyota to design an AI-filled city in Japan.
Photography: Rasmus Hjortshøj.