The renowned Danish architecture firm behind VIA 57 West building in New York, the Serpentine Gallery in London and the Shanghai Expo Danish Pavilion has applied its ever-evolving style to Italian mineral brand San Pellegrino's newest factory.
The design of the so-called 'Future Factory' was developed to embrace and enhance the architecture of the existing structure, while at the same time forming a framework that will allow visitors to sense the power and purity of the surrounding Alpine environment.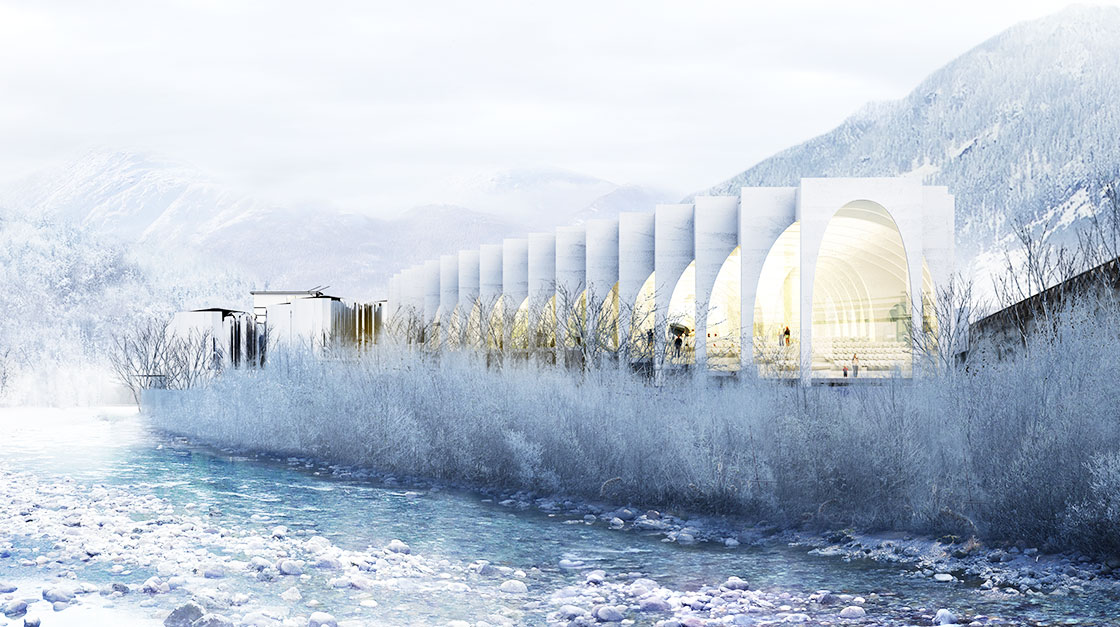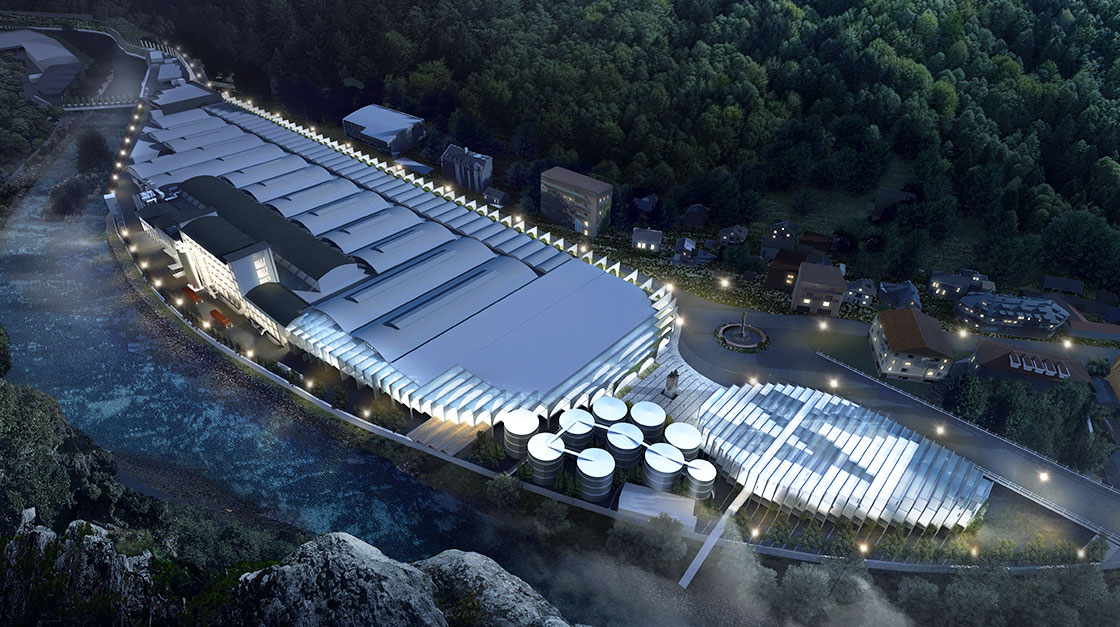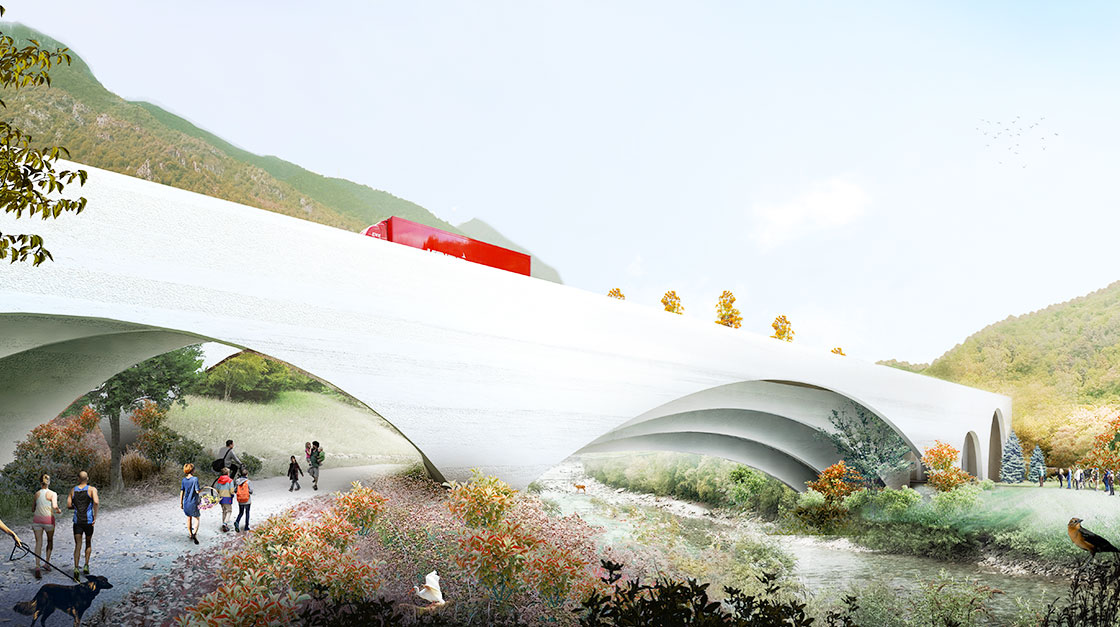 The site won't just be used for production, but will double as a visitor centre, providing an immersive experience that's yet to be unveiled.
BIG founding partner Bjarke Ingels says the design echoes the timeless dips and curves of the mountains and bridges that distinguish the evocative Brembana valley, where the factory is located, while smoothly integrating into the landscape to blur the lines between working space and visitor experience.
"Our proposal for the new factory inherits its narrative structure from the landscape of the Brembana valley. Like an aquatic equivalent of a wine cellar, the repeating archways expand and contract to create the narrative framework for the purity and clarity of the mineral water, in an environment characterised by lightness, openness and transparency."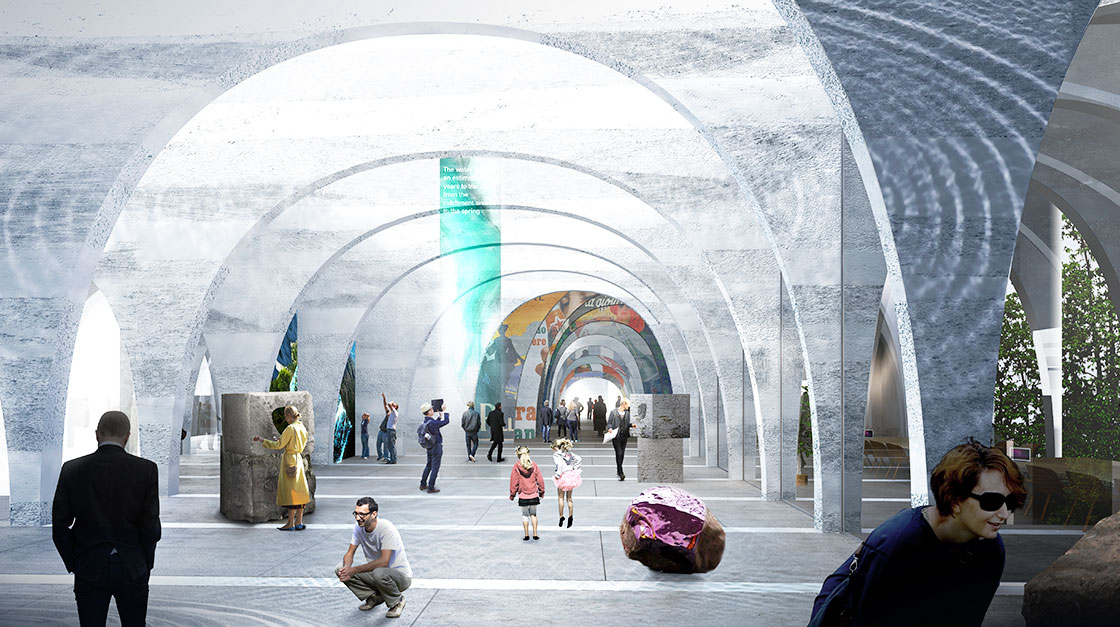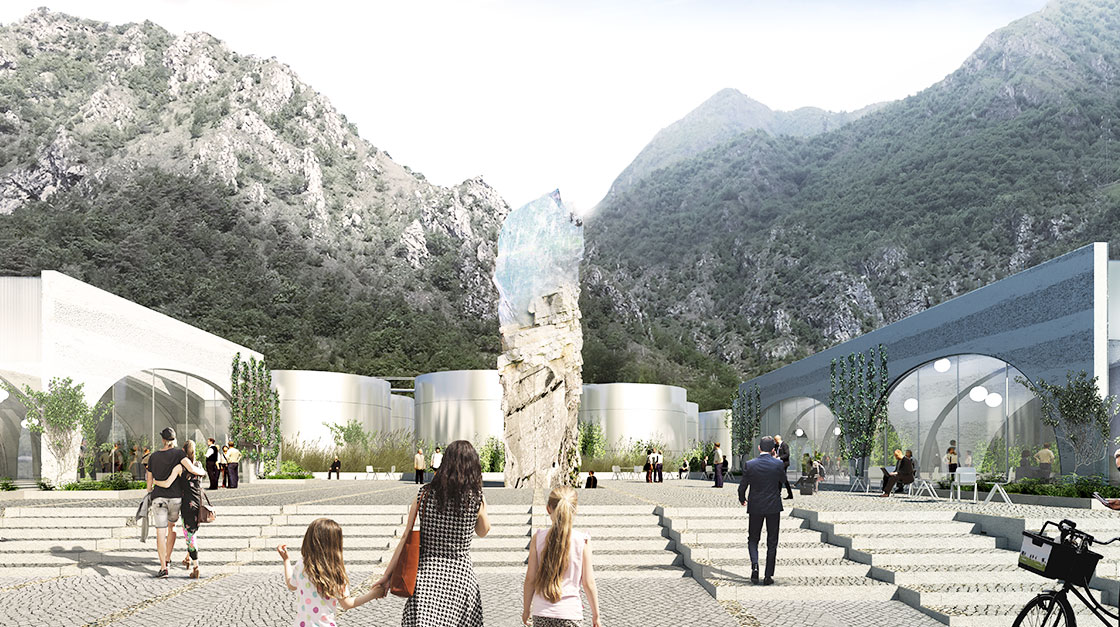 Their proposal focuses on a series of expanding and contracting internal archways that create a multitude of spaces from vaults to covered tunnels, arcades and green pergolas, whilst at the same time providing stunning views of the surrounding mountains. At its centre will be a giant geological sample that captures the natural water's 30-year journey soaking up minerals.
The project is scheduled for completion by 2022 and cost $146.5 million for civil works, production systems and logistics, as well as for the restyling and expansion of the factory.
Speaking at a media event to celebrate the commencement of the factory's build phase, San Pellegrino CEO Federico Sarzi Braga says the new factory would launch the company into the future.
"The philosophy with which the new structure is created best represents the values of the brand and the commitment of the 'Made in Italy' ambassador company.
"At San Pellegrino, we believe in creating shared values and social responsibility. The factory of the future should be a people-centred one, operating on a human scale and making its workers top priority. Alongside this key approach, we also want to integrate a sense of territory by putting the surrounding community in the spotlight as well as new concepts of transportation."
BIG beat out Dutch-based firm MVRDV, Oslo & New York based firm SNØHETTA and Milan-based Architetto Michele De Lucchi in 2016 when the four pitched their ideas the San Pellegrino group.
Photos provided by BIG.