In anticipation of IDEA 2019, we're taking a look at some of this year's shortlisted entries. This week we investigate Studio Hollenstein's entry in the public spaces category.
As part of Australia's largest urban renewal precinct, Studio Hollenstein (in collaboration with Stewart Architecture) took a holistic approach in designing the Green Square Library and Plaza.
Incorporating urban design, architecture and interior architecture, Studio Hollenstein wove these disciplines together through the conception of the library and plaza as an 'urban living room' for a growing community.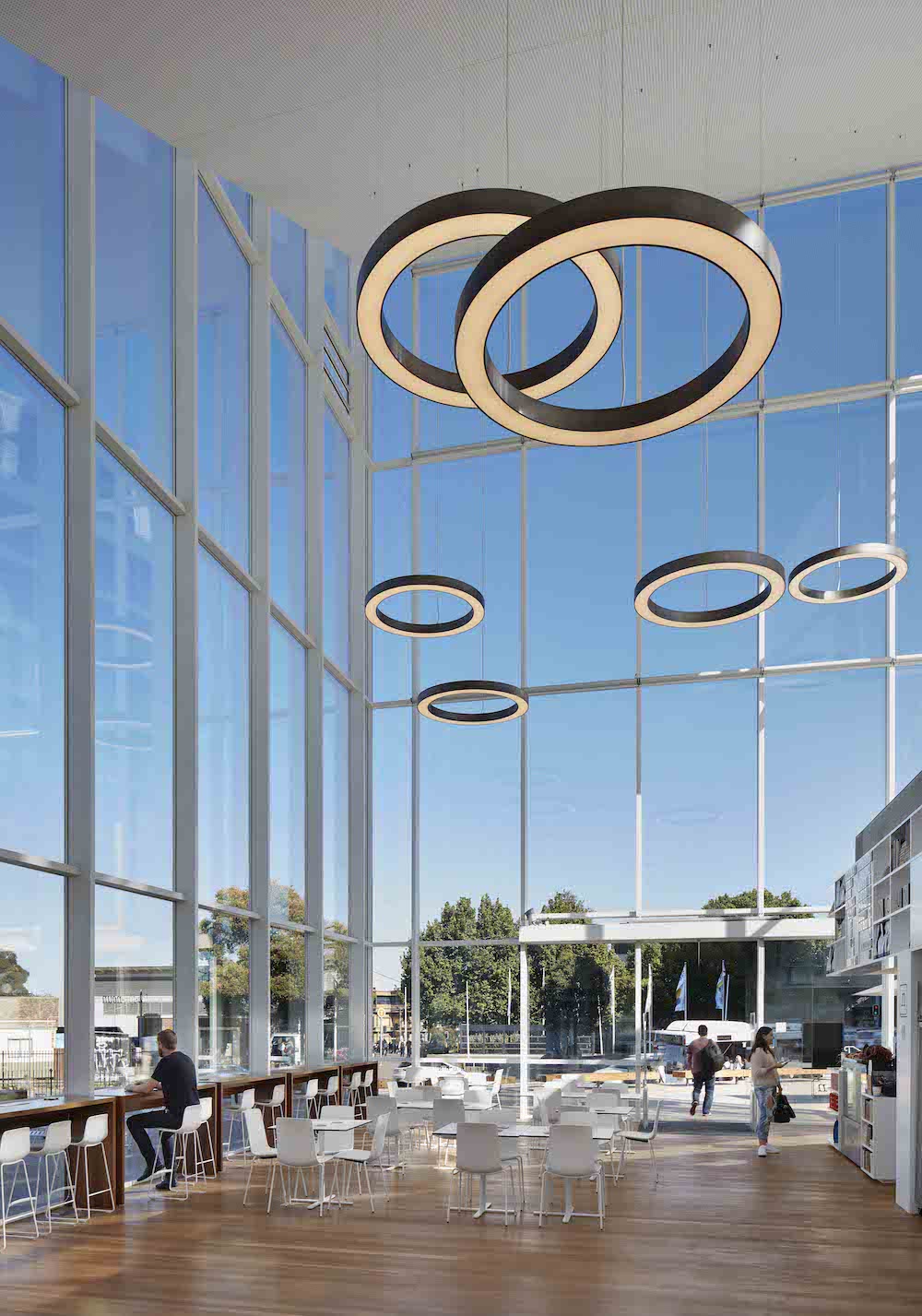 The library interior is formed as an extension of the urban space of the plaza, allowing the exterior and interior to fold in on one another, creating multiple overlaps and opportunities for activity and engagement. 
This seamless approach is intended to maximise the potency of the library as a gathering space for the local community and maximise the visibility of the library programs to the community.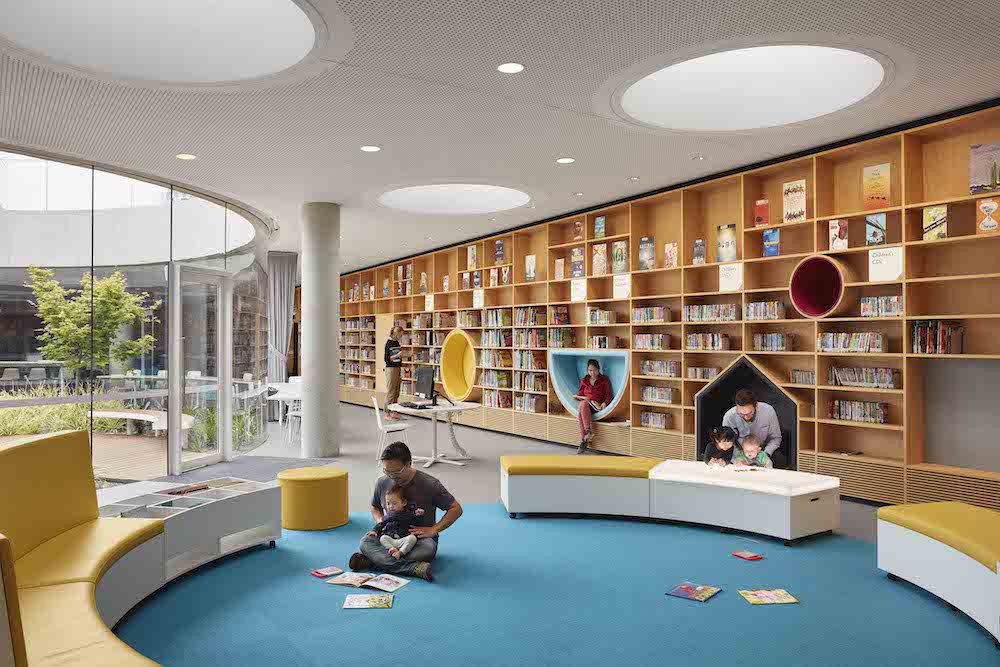 The design seamlessly incorporates a variety of sustainable technical aspects and achieves a 5 Star Green Rating (GBCA). Sustainable features include an innovative system for storing rainwater beneath the plaza for irrigation and re-use, passive irrigation via surface collection drains, and careful selection of drought-tolerant species to reduce water demands. A displacement ventilation system hidden behind the library bookshelves also reduces the building's energy consumption.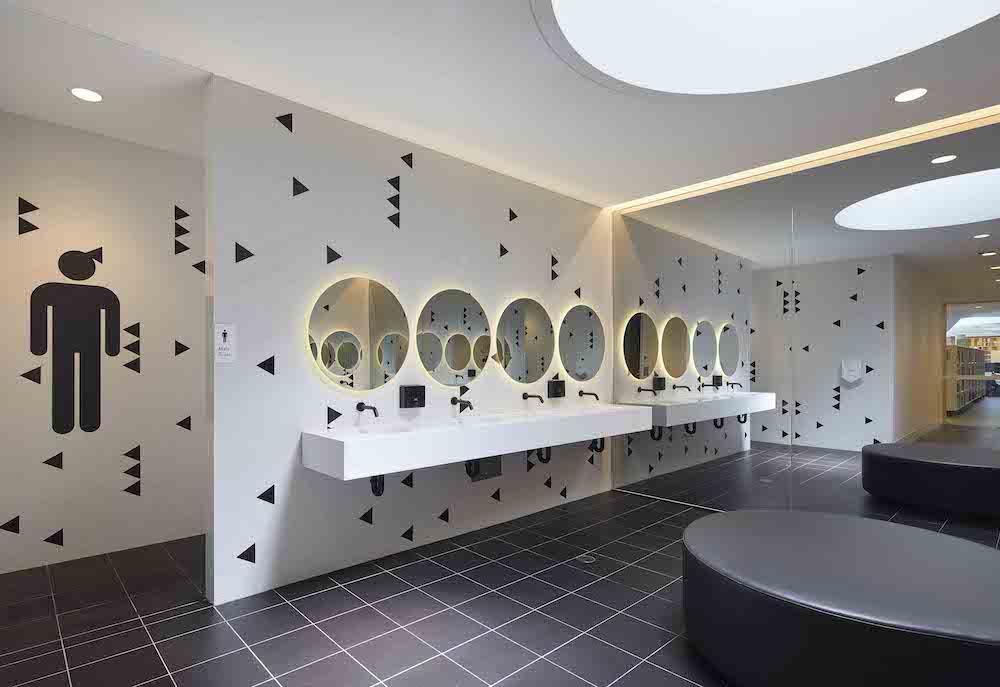 The project brief called for two distinct components – a public plaza and a library. By placing the library underground and freeing the ground plane for public activities, the design fuses these requirements together into one cohesive architectural experience.
The subterranean library space is playful and welcoming, with floor to ceiling bookshelves that line the walls rather than stand in rows in the middle of the room.
The books create a frame for gathering and learning—reinforcing the conceived purpose of the design as an urban living room for the expanding community.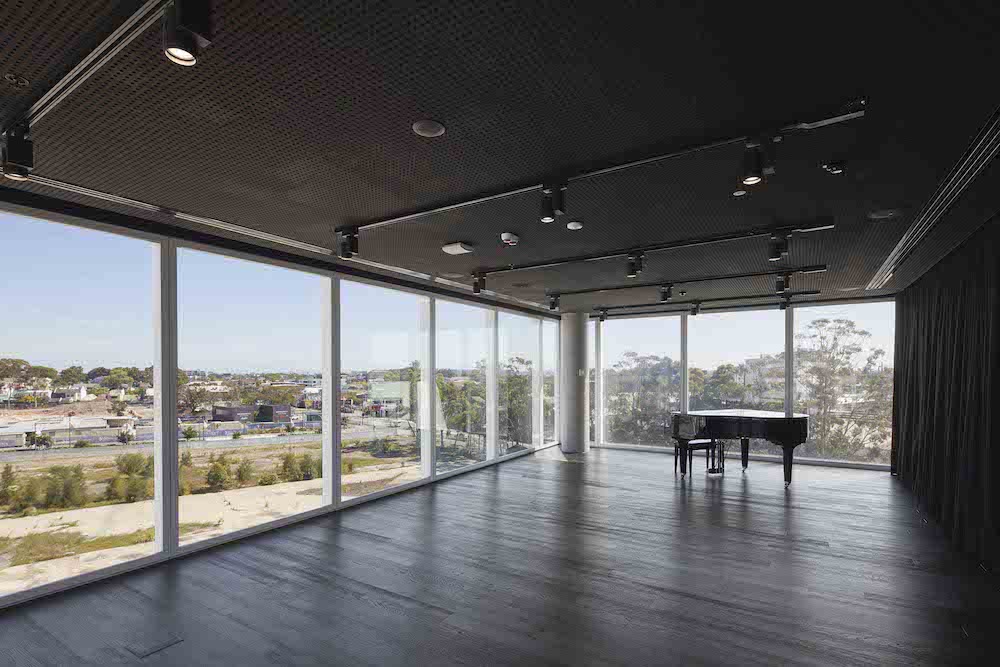 Although underground, the space is airy, light-filled and fragmented by glimpses of garden and sky. Thirty-nine circular skylights, each a metre in diameter, scatter across the plaza, filling the space below with light.
The palette is clean, cheerful and rich; functional bookshelves and flooring create a humble foundation of greys and warm wooden tones while considered patches of bold colour punch through from the furniture and books. 
The underlying intent was to avoid an 'institutional' feel. The bright couches and ottomans which are scattered throughout the library 'de-institutionalise' the space, fostering a sense of activity and encouraging the community to take ownership of the building.
Tickets to IDEA 2019, which takes place on 22 November at the Timber Yard in Port Melbourne, are now available. Be sure to secure yours soon as they will sell out.
Images: Tom Roe