All photography: Christopher Frederick Jones
Taking conceptual cues from imaginative literature, m3architecture's design for Brisbane Girls' Grammar School's Research Learning Centre encourages the students' search for knowledge.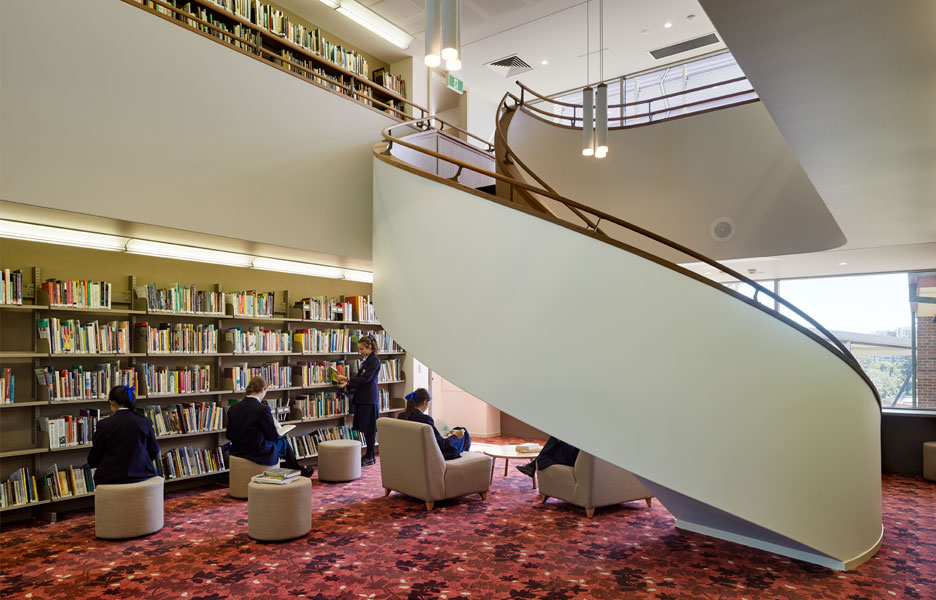 On their first day, students are read the Imagine a Day picture book by Sarah Thomson. A quote from the last page reads "Imagine a day when a book swings open on silent hinges, and a place you've never seen before welcomes you home". Alongside the quote sits an image of a library where books become doorways to other worlds, bookshelves become balconies, and small things become big things in a space of complexity and delight.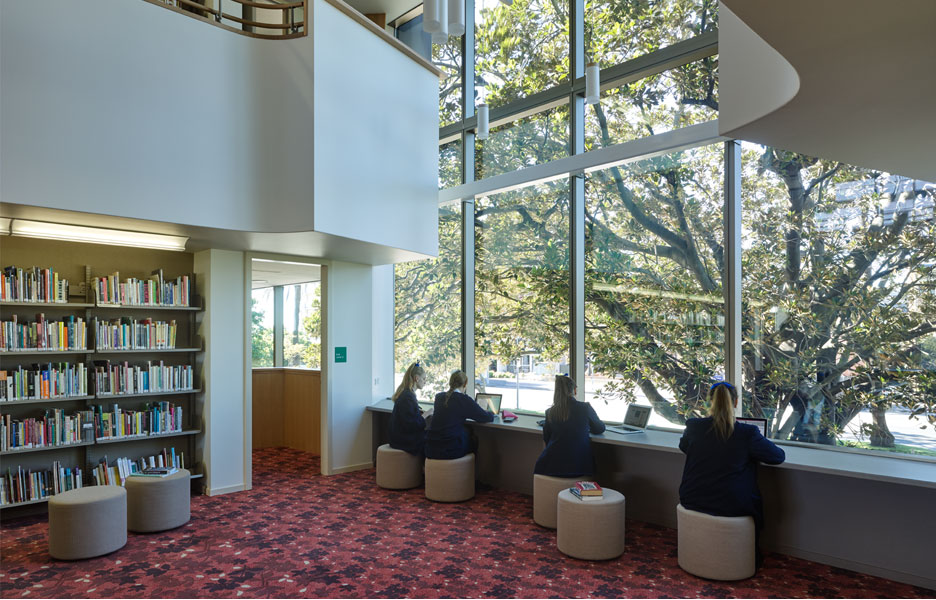 The design was also inspired by an imaginary place called the "cemetery for forgotten books" in 'The Shadow of the Wind' by Carlos Ruiz Zaffon. "A labyrinth of passageways and crammed bookshelves rose from base to pinnacle like a beehive, woven with tunnels, steps, platforms, and bridges that presaged an immense library of seemingly impossible geometry".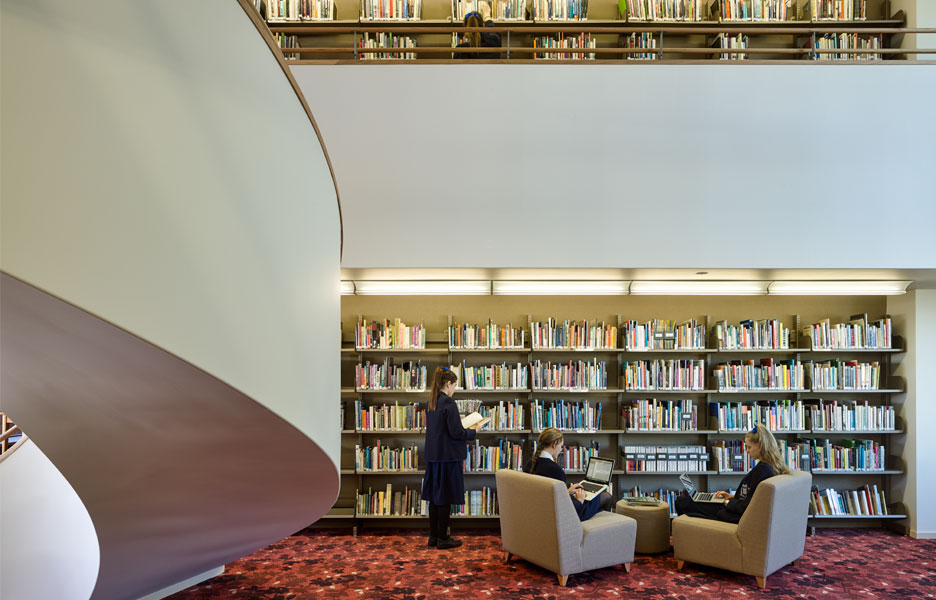 The Research Learning Centre combines the tenderness of the former with the excitement of the latter. The book collection rooms are set over two storeys, with sweeping stairs that connect the floor levels. Books line the walls.
The site contains a Moreton Bay Fig, which is over 100 years old. It is part of the foundational planting of the school and Brisbane. The relationship between the new building and the tree was critical.