A calming palette that maximises light and features natural tones with soft furnishings defines the Melbourne City Mission Frontyard Youth Refuge that Fender Katsalidis headed pro-bono in an initiative to tackles youth homelessness.
Located on King Street in Melbourne, the Frontyard project is a world-first, combining crisis accommodation with the organisation's 24-hour-a-day operations and support services for people under 25.
It features 18 bedrooms, communal spaces including sensory rooms for quiet contemplation and kitchens where residents can prepare their own meals together. Beneath that, is an open plan office with consulting rooms for health, mental health and legal services.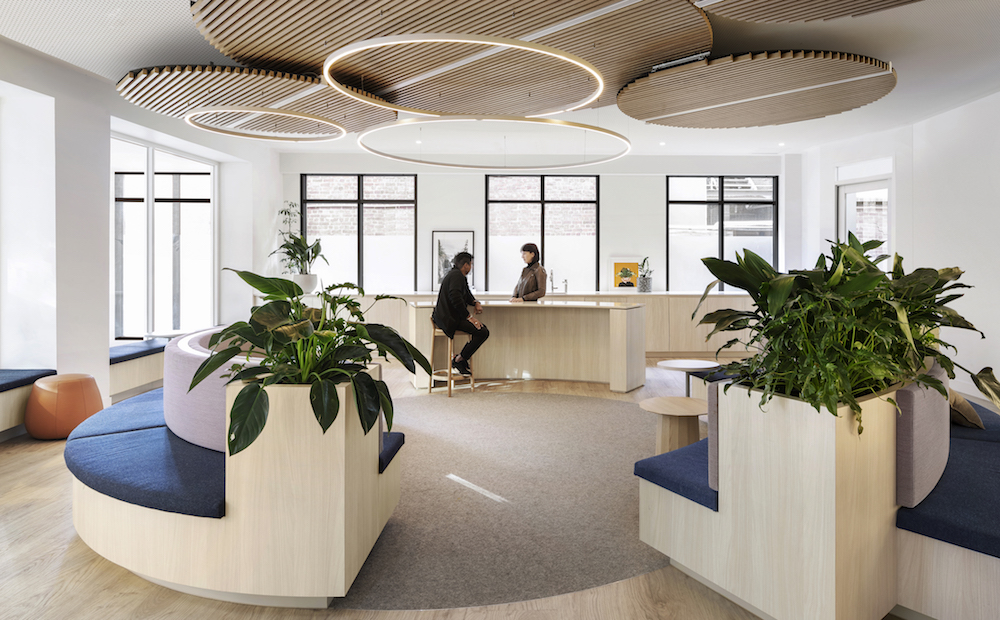 More than 6,000 young Victorians are spending the night without the comfort or safety of their own home, according to the 2016 Census. This figure has risen by 26 percent since 2006 and young people aged 12-24 make up a quarter of all homeless Australians.
The Frontyard Youth Refuge assists young people experiencing trauma from family tragedy or violence, as well as those with mental health issues, drug or alcohol addiction.
Fender Katsalidis associate director Wuff Keeble and director David Sutherland say the practice's goal was to improve the lives of disadvantaged young people in Melbourne.
"We were able to bring our design, planning and problem-solving skills to the creation of a caring and supportive environment where the benefits of good design can assist those who
need it most," says Keeble.
"We approached the accommodation as if it was akin to a residential project for a large family, with the intention that it is durable and comfortable."
The interior features lots of plants, natural light and wooden finishes, as well as plenty of lines of sight, an important requirement for young people suffering from heightened trauma and anxiety about entering into an unfamiliar environment.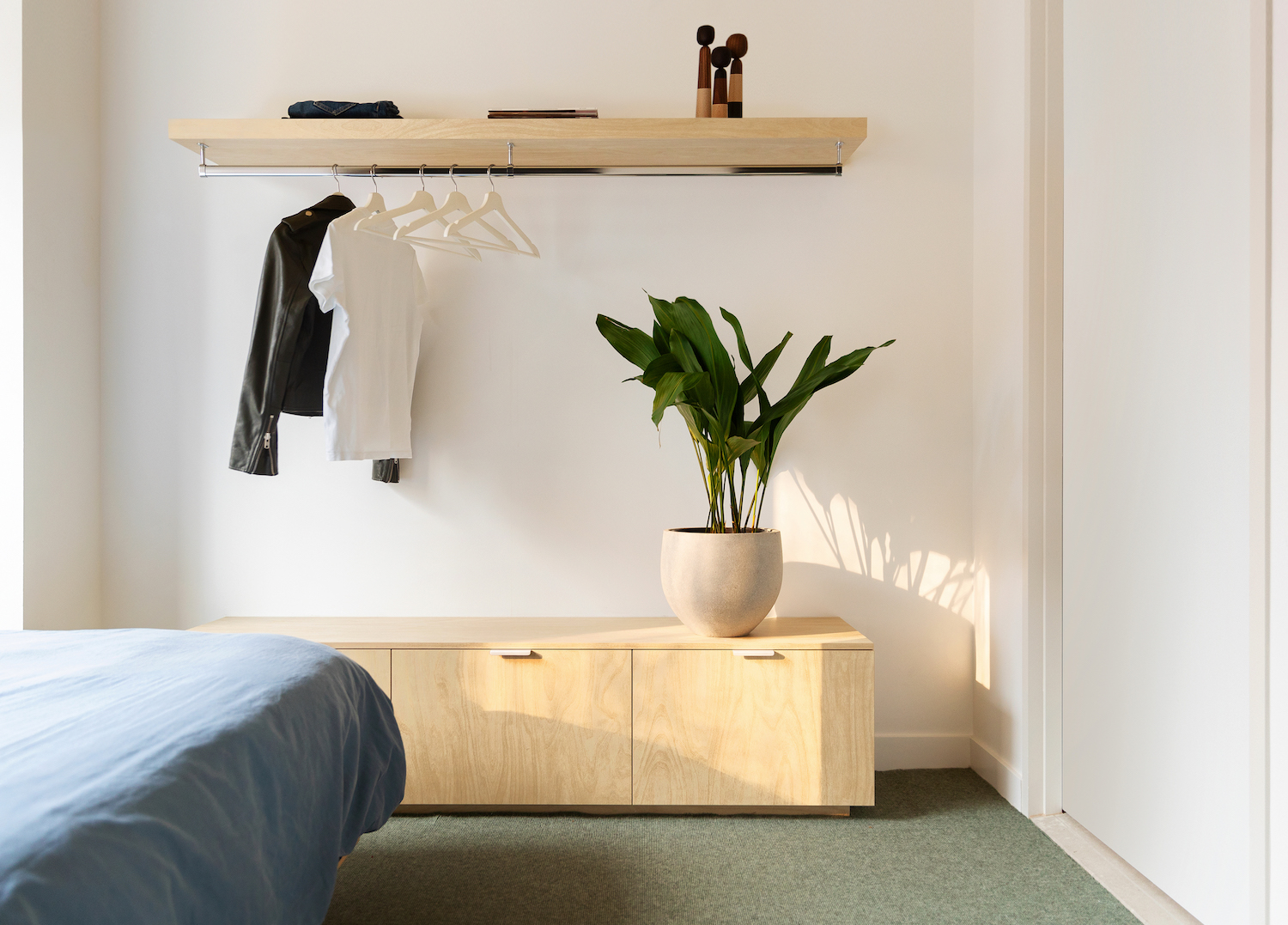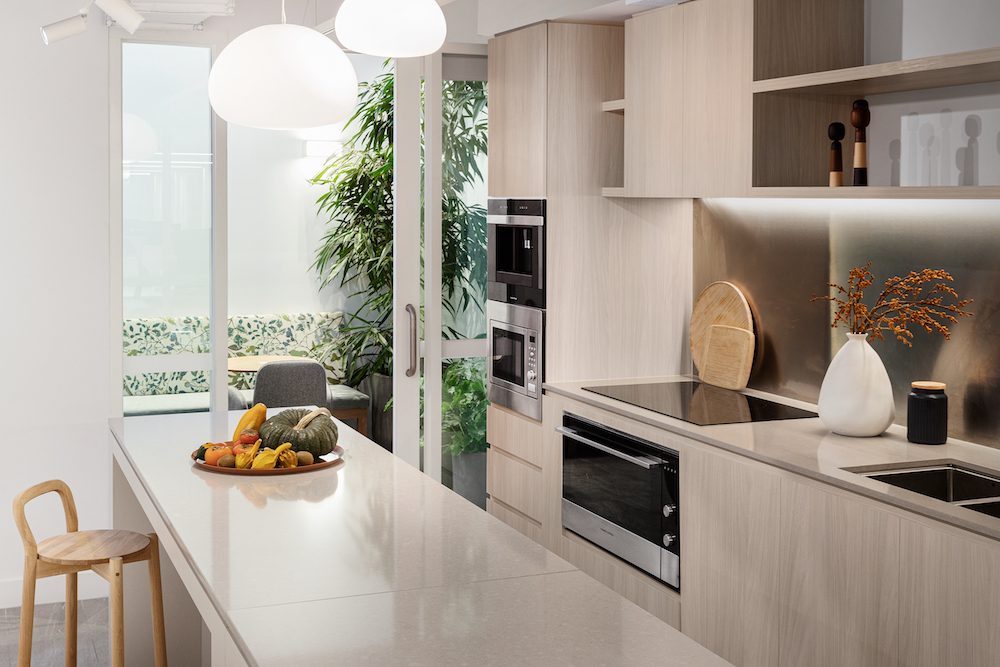 The brief originally sought to place the accommodation on top of the existing four-storey office building, but that proved to be impractical.
Instead, Fender Katsalidis made minimal changes to the existing building, maintaining the qualities and character of the heritage exterior along with its attractive arched windows.
Inside, the team changed 90 percent of the internal building, optimising the use of every available square metre by transforming the original top two floors into accommodation and moving the Melbourne City Mission's operations to the ground floor and basement area.
More than $1.5 million in services were donated to the redevelopment. The centre was Fender Katsalidis' first major pro-bono project in Melbourne, and saw them team up with the Property Industry Foundation, construction firm Built and urban planning consultancy Urbis to complete it. Furnishings were donated from suppliers including Harvey Norman.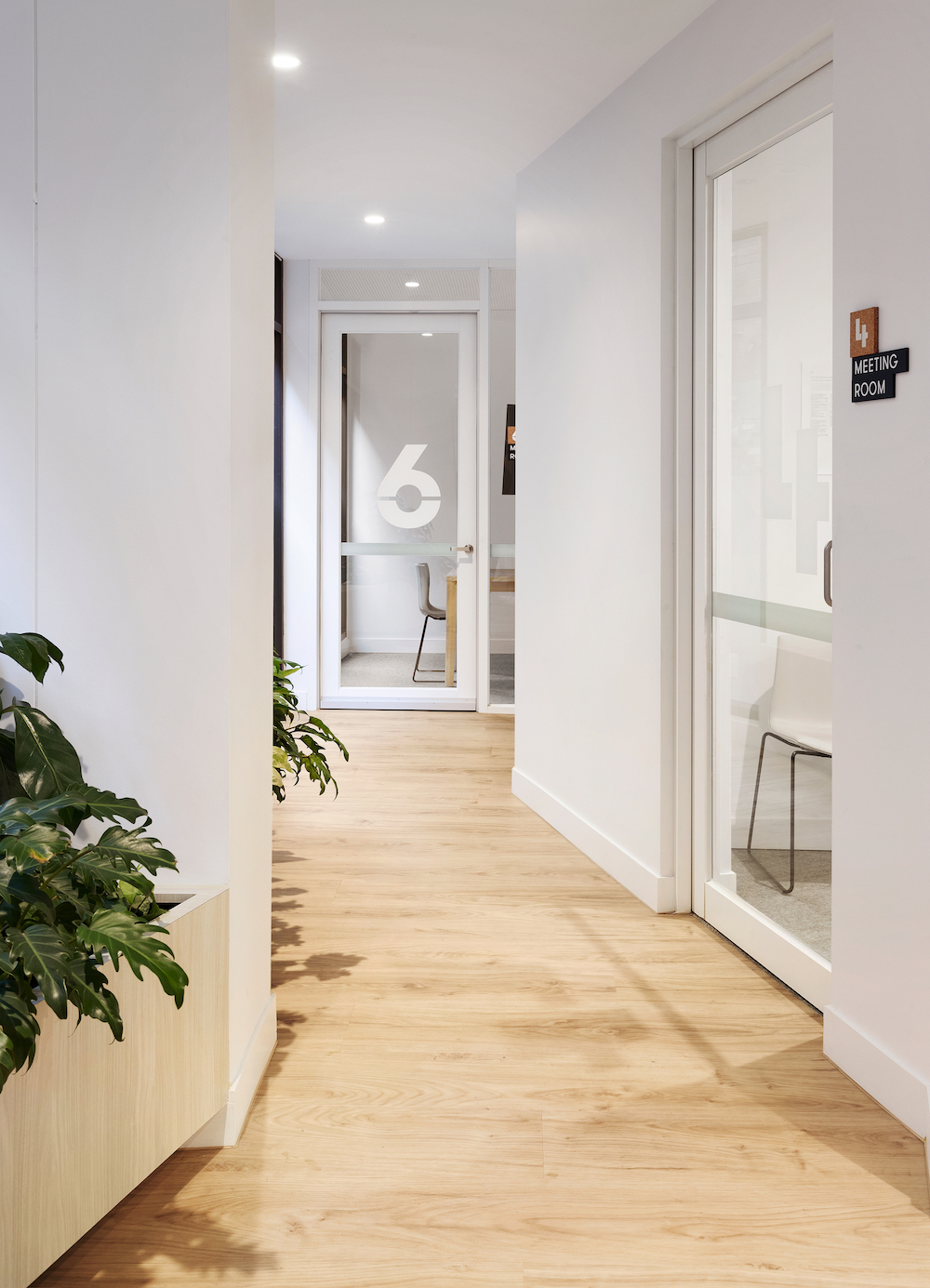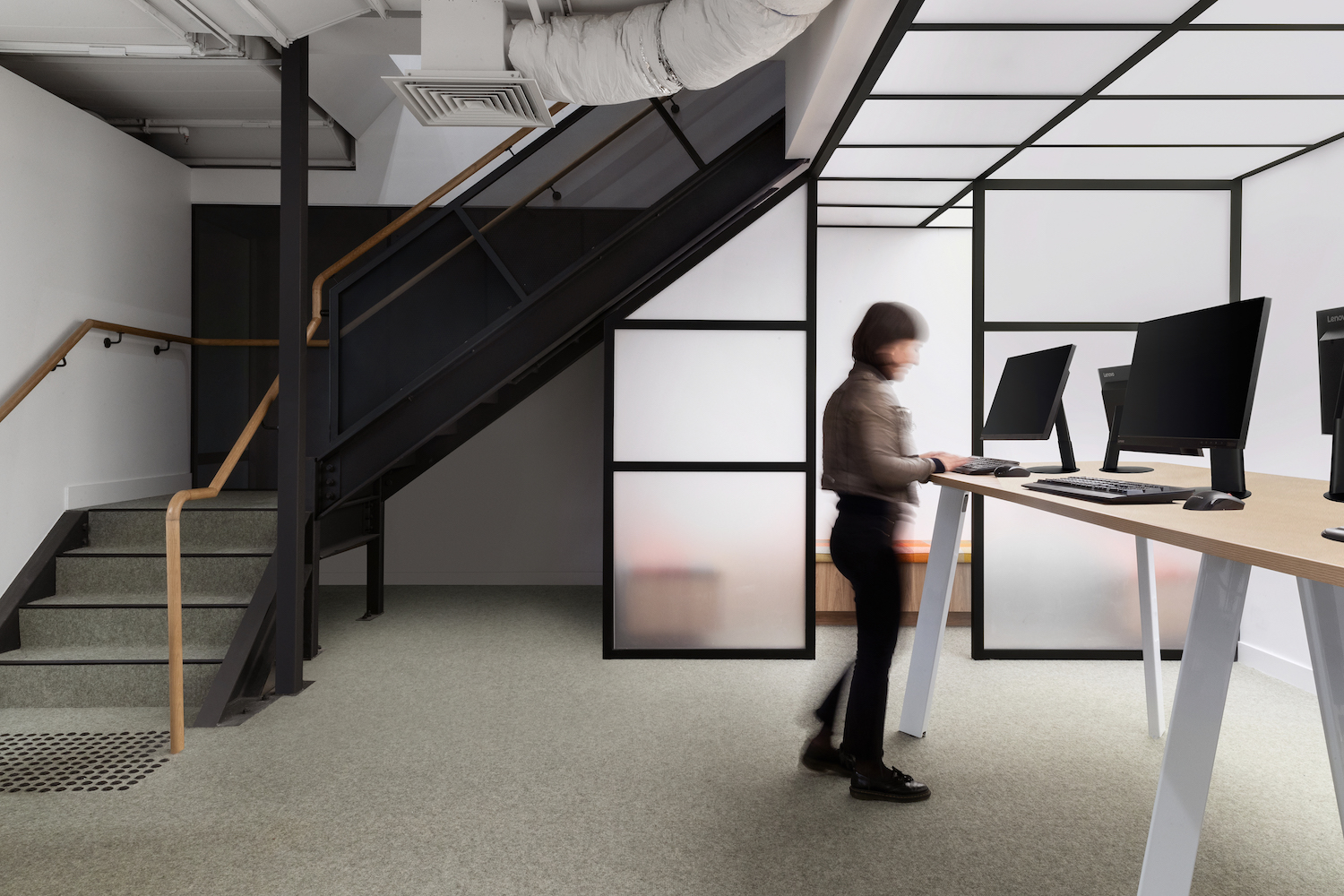 "We believe the Melbourne City Mission operations are a natural fit to share a building with the housing. The project is an exemplar of the many possibilities of using design to
repurpose buildings to integrate multiple uses," says Sutherland.
Frontyard is Victoria's largest youth homelessness service and short-to-medium term accommodation provider. Between 30 and 60 young people seek crisis accommodation from the service each day.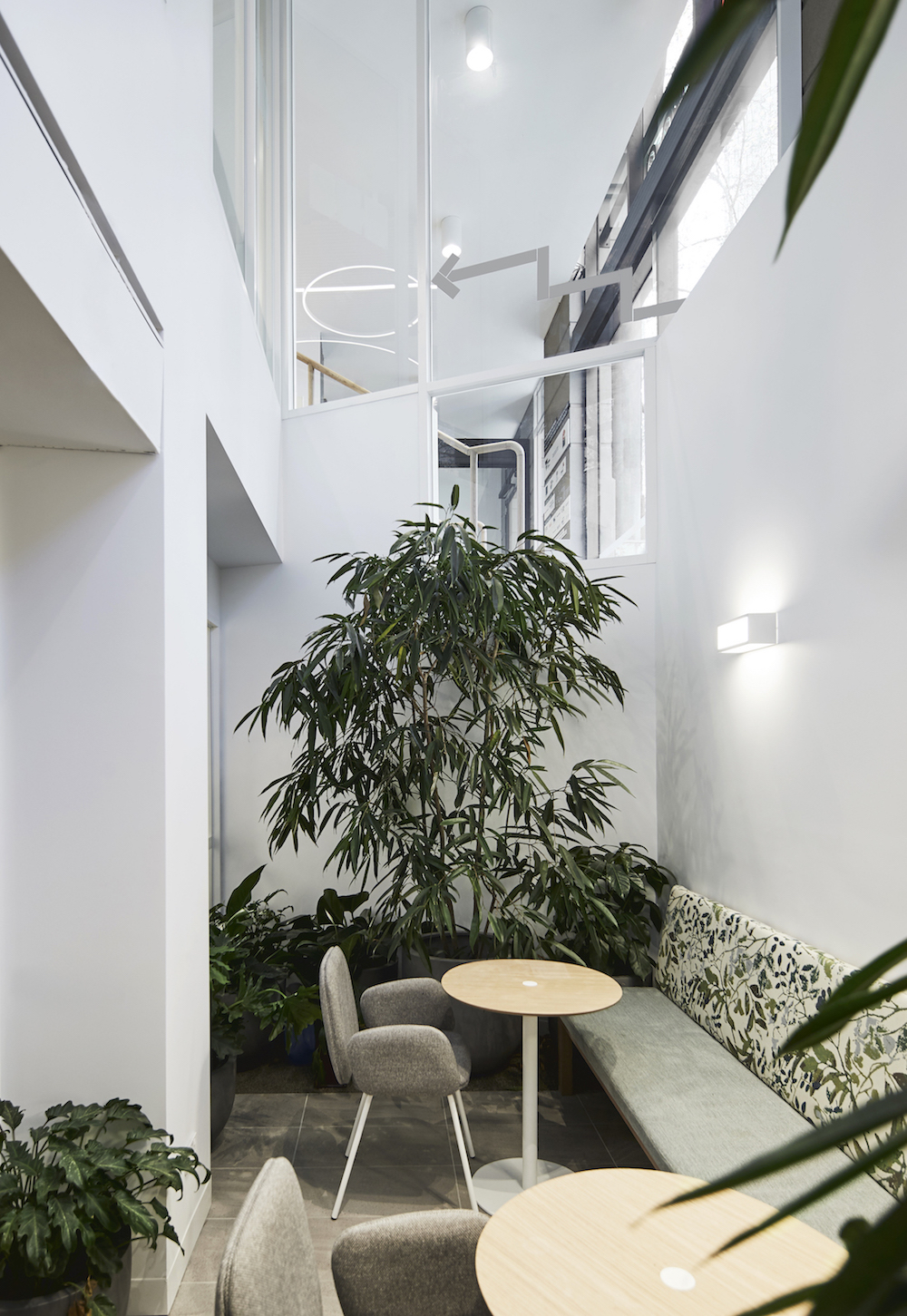 One of the challenges of the project was need to balance private and public space. While the accommodation is intended to be private, the design also needed to permit a certain level of staff supervision.
To achieve this, a vertical separation was created between the accommodation and operational floors. Bespoke joinery was used on the lower floors to create divisions and private areas for clients waiting for consultations.
The total redevelopment of the Frontyard Youth Refuge cost $9 million, which was funded through philanthropy and $3.5 million from the state government.
Photos: Willem Dirk DuToit