At first glance, Carrington Rd residence by Studio P appears to be tucked away in the bushland. In reality, it's located in the densely populated neighbourhood of Wahroonga, Sydney. But with the home's robust materials, elevation, and orientation, it becomes a unique hideaway in suburbia.
Formerly known as Pouné Design, Studio P was launched in 2015 and is led by principal architect Pouné Parsanejad. Based in Sydney, the studio has evolved from traditionally working on gyms and resorts, to a stream of commercial projects.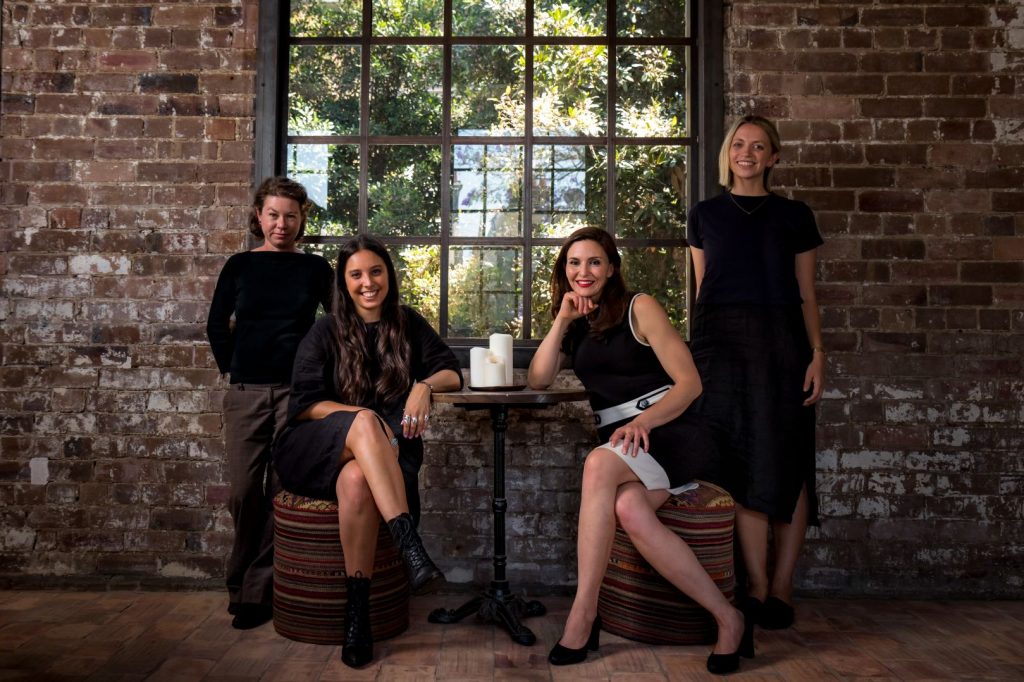 Now, Studio P predominately engages in bespoke residential work, which Parsanejad says was where she "always wanted to be".
"As a practice, we like to call ourselves bespoke. We like to create projects that are especially unique for the land, and for the client," Parsanejad tells ADR.
"While we have a contemporary style, we are also very malleable to the client's requirements. We like to be led by what they like, and bring a professional element to their likes and dislikes."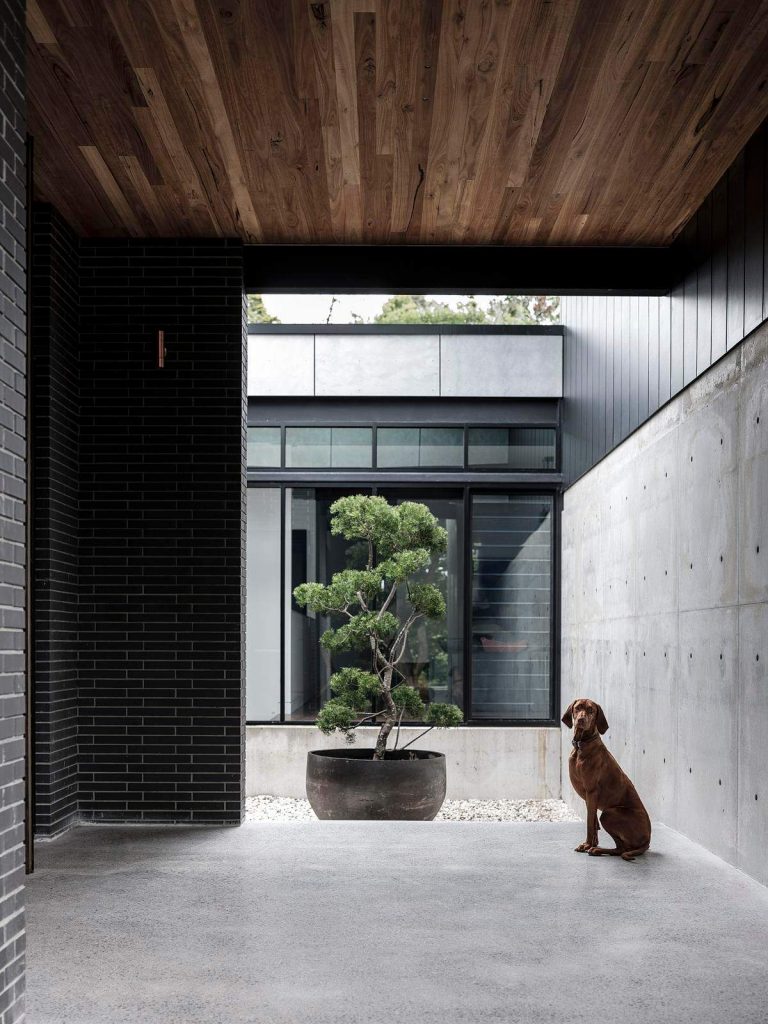 An example of this close client-designer collaboration is Carrington Rd residence, a three-level dwelling designed to house several generations over a long lifespan.
Yet Carrington does mark a totally new beginning for the client – who is also a longtime friend of Parsanejad and a former architecture student. The client had lived in a small cottage on the site for many years before deciding to build a more contemporary and architectural family home.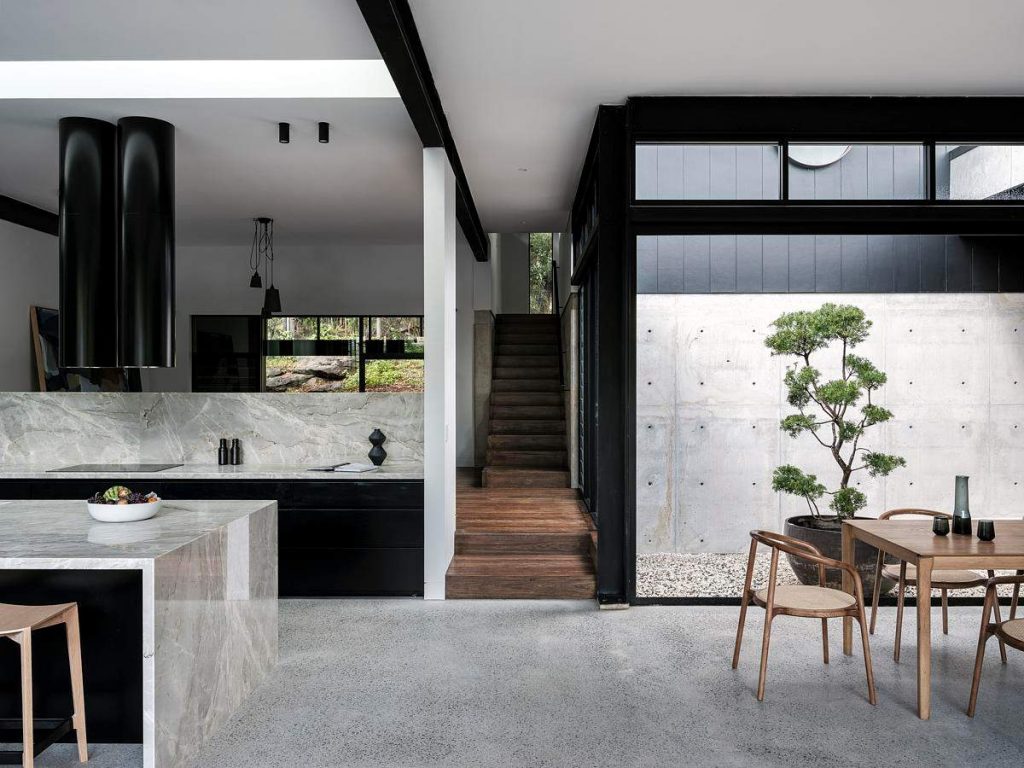 Work first began on Carrington in 2015 and was completed last year. Although a long period of time passed between conception and realisation, the brief remained constant.
"The client's brief stayed the same but he let us be expressive as architects. And because he was an architecture student, he is spatially aware and creative. He came to us with the floor plan pretty much nutted out on a drawing, and said 'turn this into a house for me'."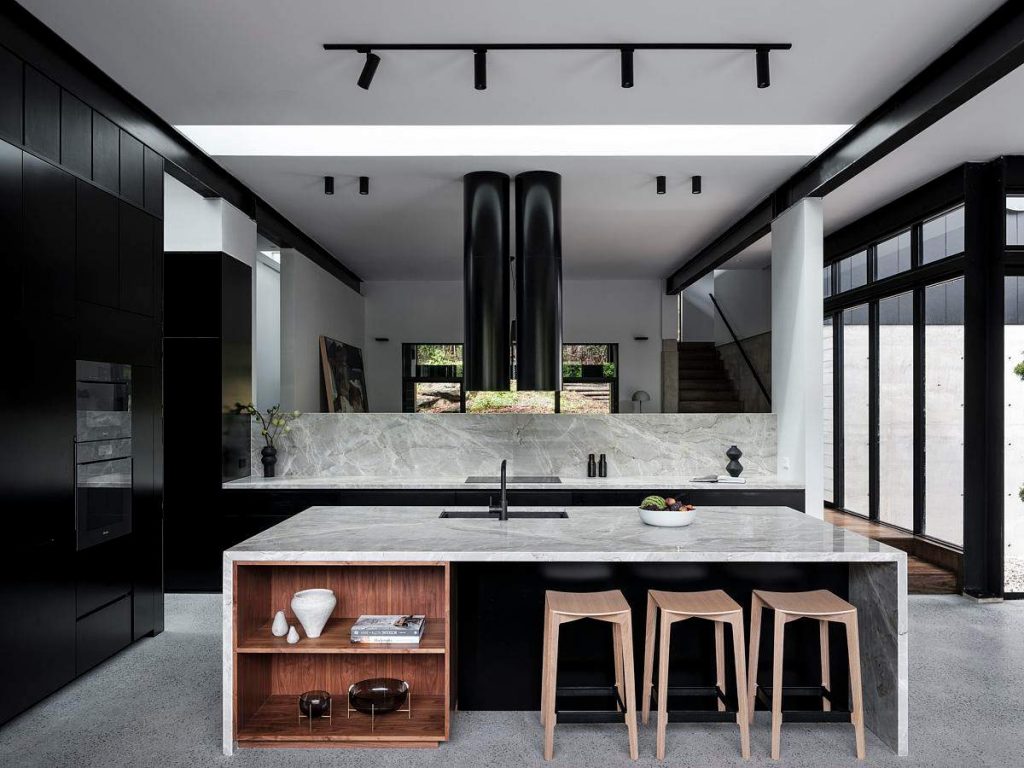 One concern with the home, however, was its large scale. Parsanejad wanted to avoid an "unhomely or bland" outcome that can occur in oversized dwellings.
In order to remedy this, each room is highly detailed "with its own unique element", Parsanejad adds.
"This is a residence designed to house three generations of people. The client's father may potentially live with them and his adult sons don't plan on moving out soon. With this in mind, he wanted a home with enough privacy for everyone.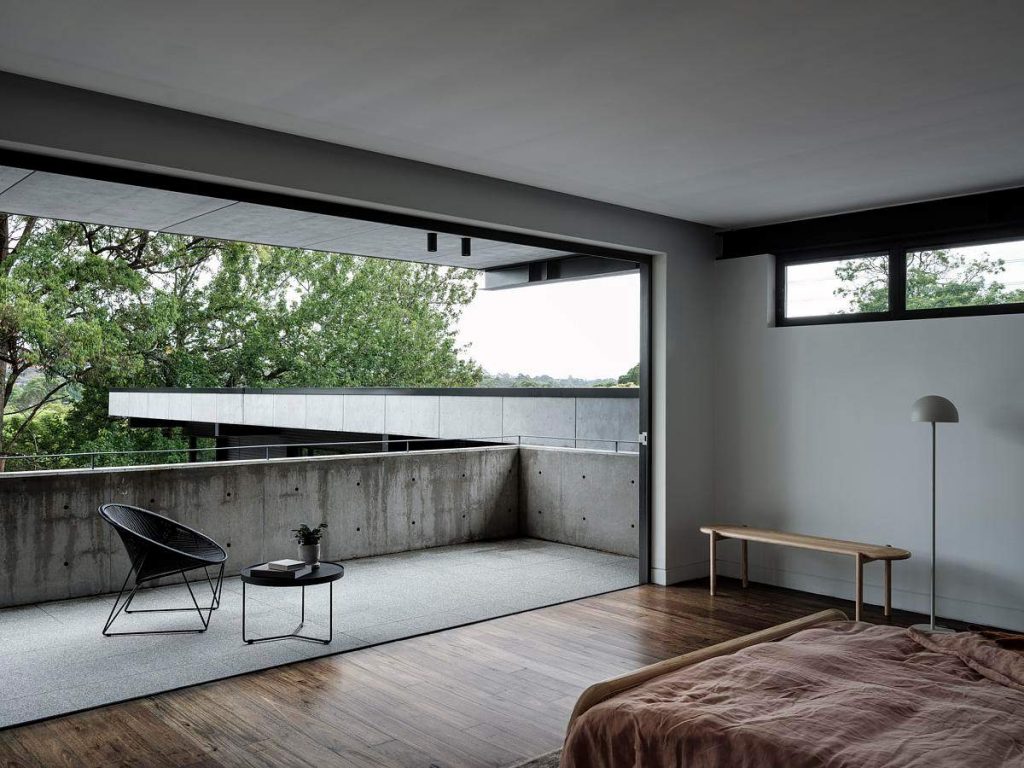 "They're also Persian and love to entertain, hence why they didn't want to reduce the scale of the project. But we detailed it as we would for a much smaller project."
Anchored by a tactile client and thanks to a mix of high- and low-cost materials, Carrington is robust and ready to stand the test of time.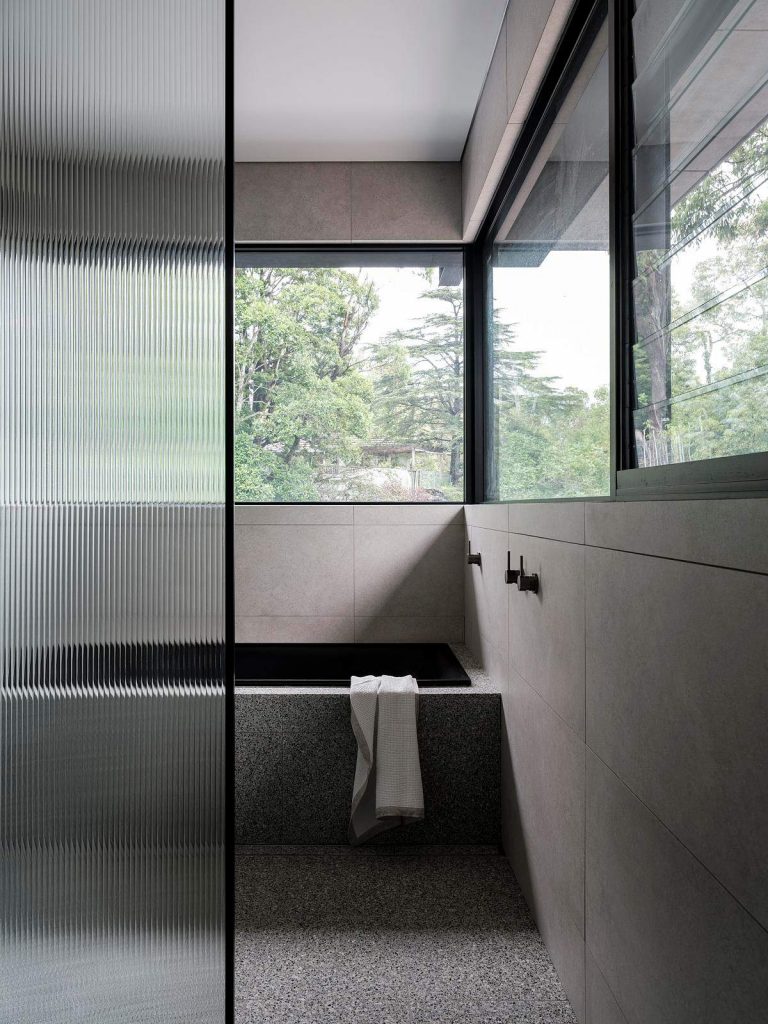 "We wanted to keep the materials limited and simple," explains Studio P lead designer Emily Ellis.
"For the exterior, you've off form concrete on the walls, James Hardie scyon panellings, black bricks, travertine tiles, and copper trims.
"Inside, there are polished concrete and walnut-stained hardwood floors, quartzite natural stone and timber veneer kitchen joinery. The bathrooms also feature walnut timber and terrazzo.
"It's a very neutral palette to create the backdrop for the home to engage with the natural surrounding."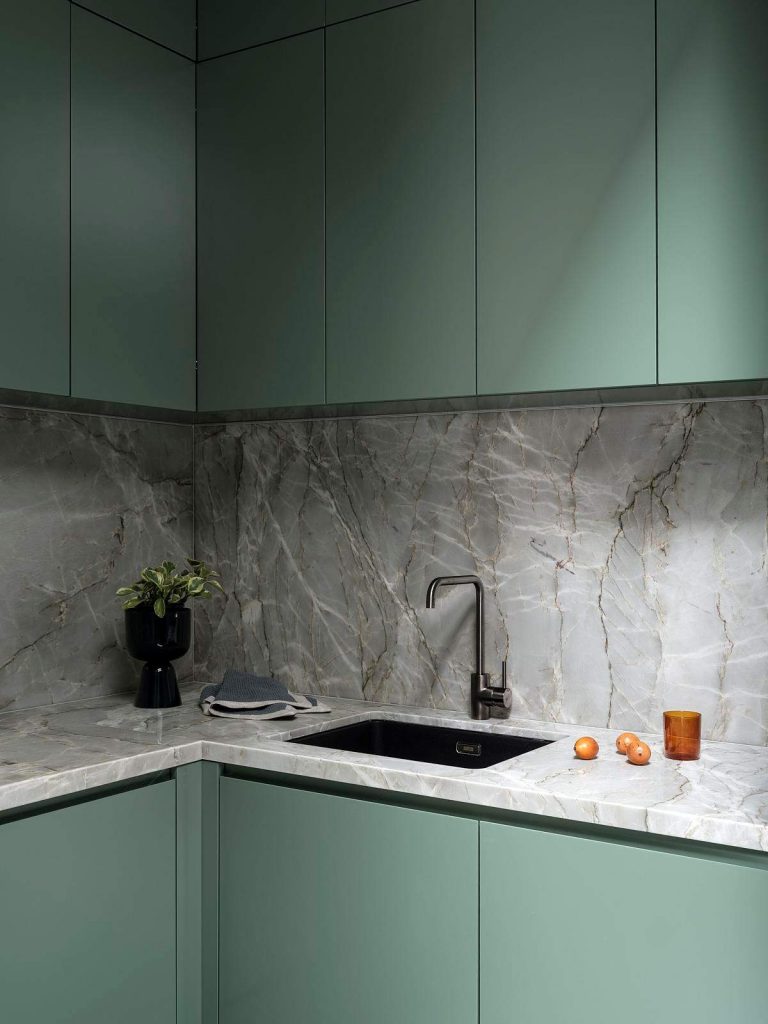 When asked to pick a favourite room in the entire residence, Parsanejad and Ellis are in agreement over the central courtyard.
"The central courtyard is probably everyone's favourite," jokes Ellis.
"You can look onto it from almost all aspects of the house – you get a vista," adds Parsanejad. "Even from the top bedroom, there is a porthole that looks down onto it. In its negative space, it contributes so much to the positive space of all the other rooms. Then the cloud tree is the perfect icing on top.
"To me, it's the indoor-outdoor quality of that space, and how it is viewed from the other rooms – that is what makes this project special."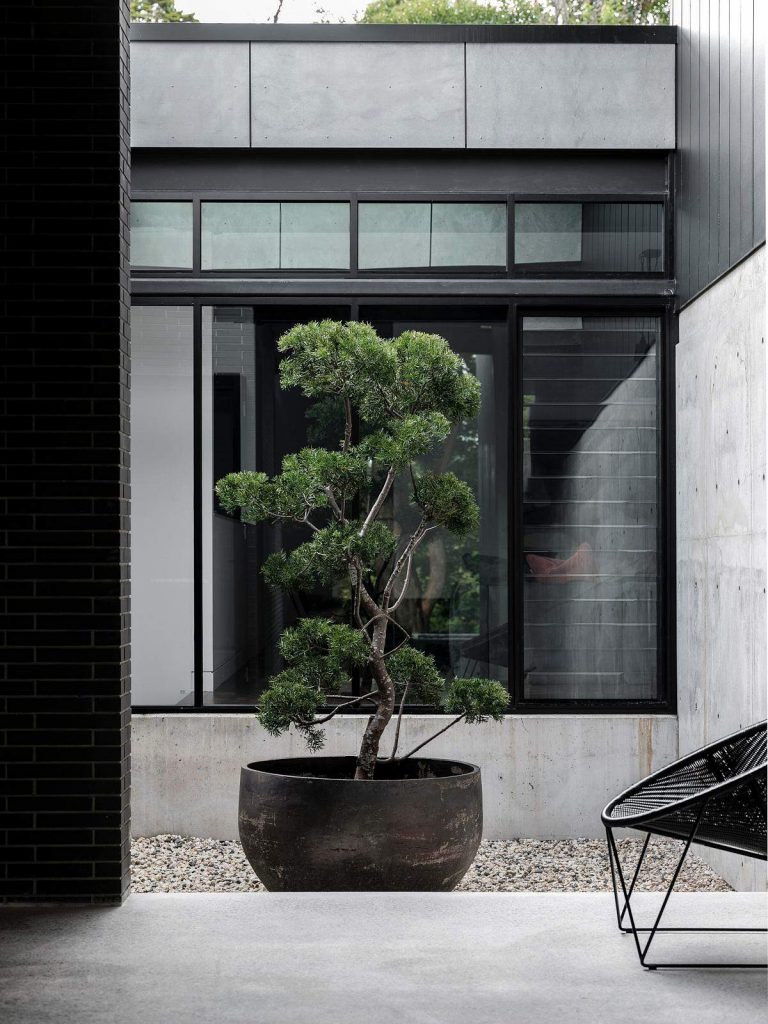 On a final note, Parsanejad reflects on her valued and enduring relationship with the client as the best takeaway from the project.
"When I go back and spend time with them in their house, I see how much joy this project has brought to their life.
"I have grown up with the client. He is almost like a bigger brother to me. I've been in his life from a young girl to now being an architect. Being able to contribute back to his and his wife's lives is pretty special."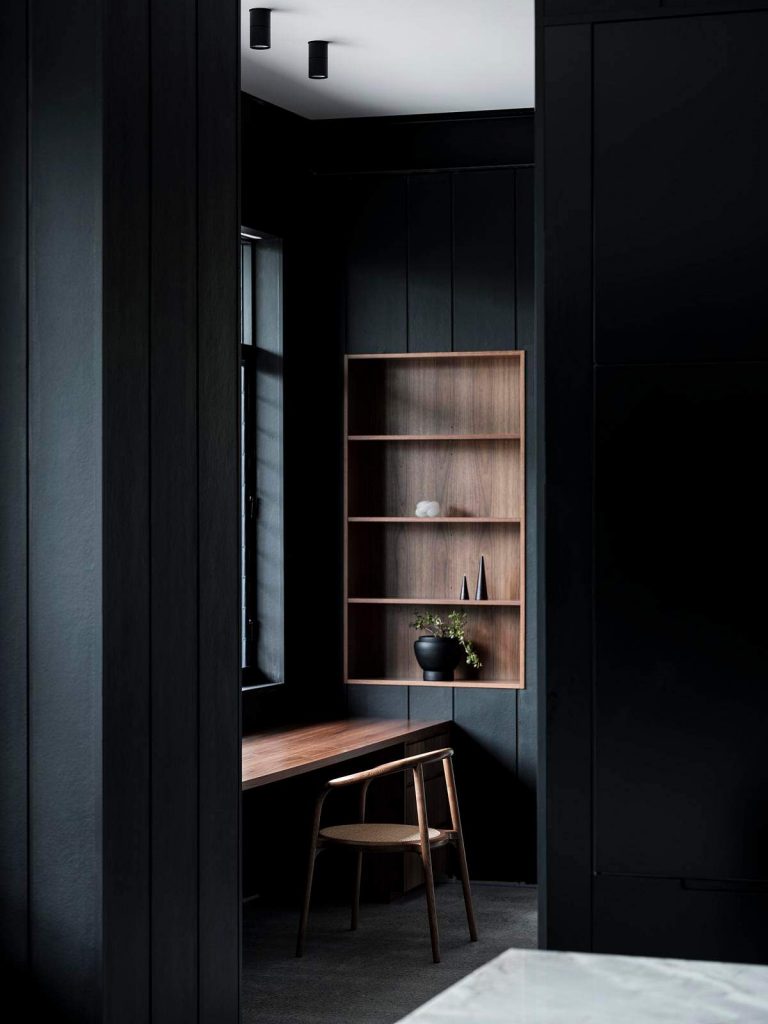 Photography by Tom Ferguson.
In more residential design, Harley Graham Architects takes ADR inside his Byron Bay home aptly named Phoenix house.