Images courtesy Gold's Gym.
Fitness chain Gold's Gym has just opened its doors in the Pacific Bondi Beach development, with a state-of-the-art facility designed by Studio P.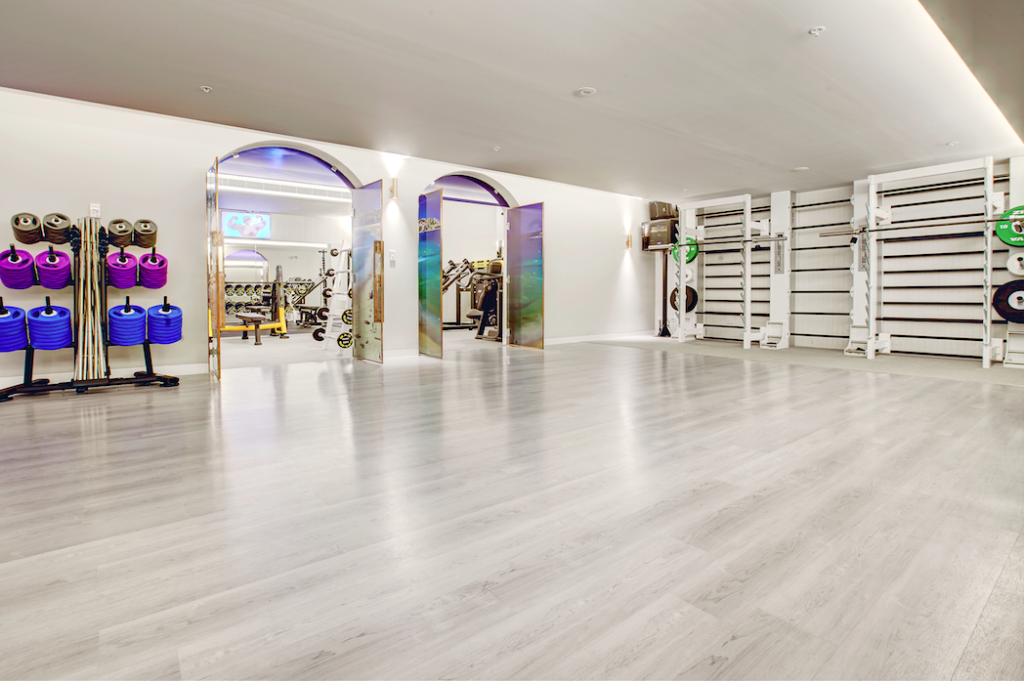 Originating on the shores of Venice Beach, California, Gold's Gym identifies itself with the diverse nature of the beach life; the sun, the surf, the sweat and the good times. Evoking a simple, understated and relaxed elegance, the space has been designed to reflect the very best of Bondi Beach.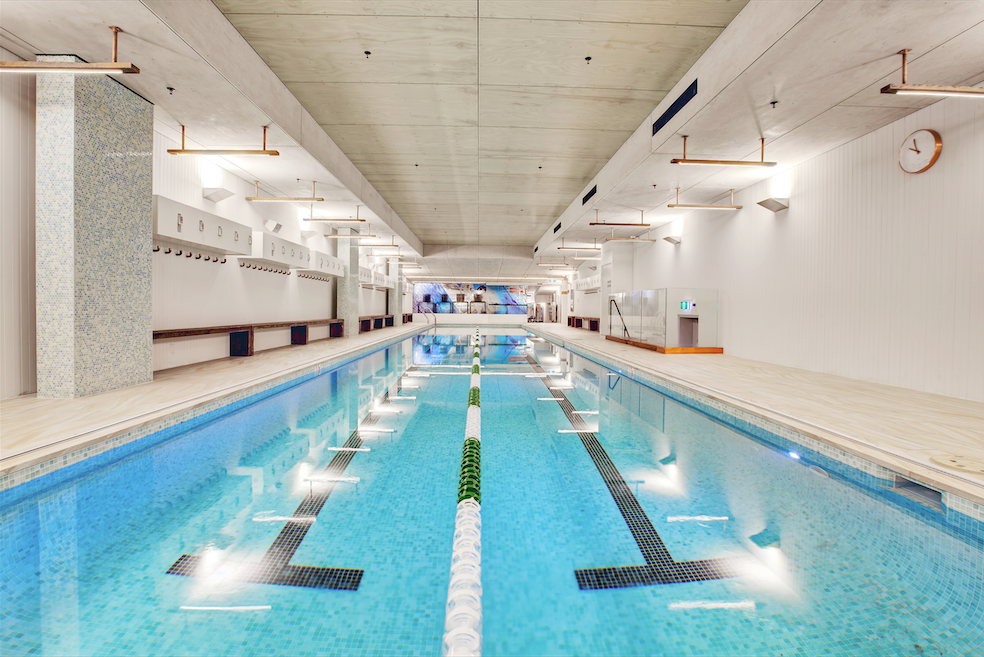 Sandstone tiles represent the coastal cliffs surrounding Bondi and the golden sand of the beach itself. The stunning 25-metre heated lap pool is finished in blue and green mosaic tiles to reflect the tones of the ocean. The same tiles decorate the walls of the bathrooms, while large backlit mirrors sit above the raw concrete sink and benching – the rough wearing of which is a nod to the ravages administered by the ocean.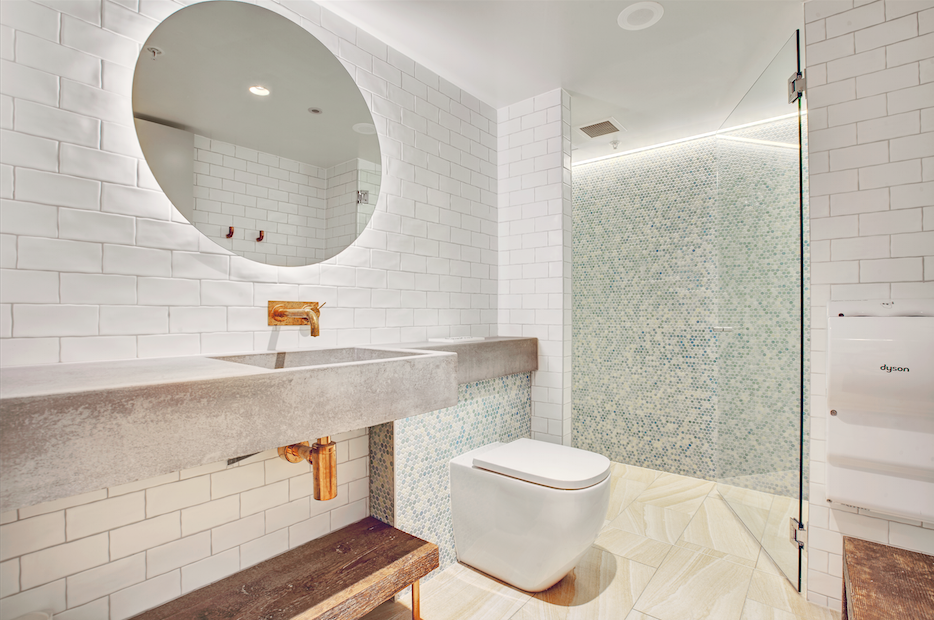 The corrosion and ageing so prevalent in coastal environments is also emulated by living copper and salvaged timber in custom joinery, bathroom fixtures and bespoke lighting.
At the venue's reception, copper trim runs the edge of the white reception desk, reflective of the venue's theme. Behind the desk, a wall of light timber panelling creates a linear perspective, which marries with LED strip lighting that runs along the ceiling.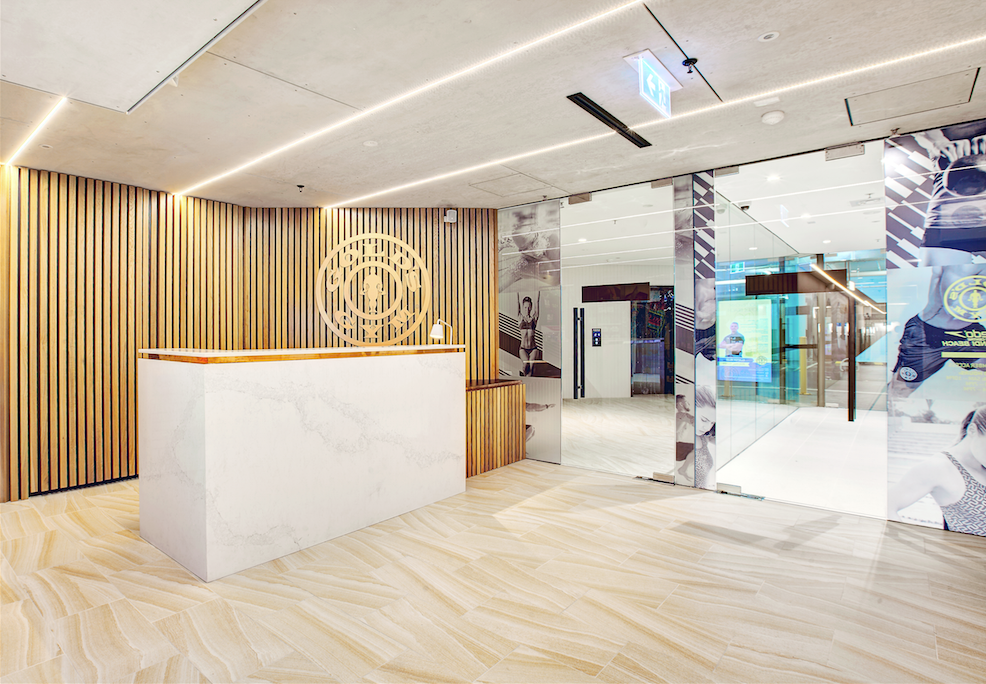 Clean white walls and white tiling communicate hygienic values, while imagery of sporting activities – swimming, running, lifting weights – is allowed dedicated sections of wall throughout the venue, reinforcing Gold's mission of fitness.