Home to a family of four (soon to be five), A Natural Beauty in Bondi by Lara Ette Design is a cosy and classic home that occupies a small footprint.
Today, Sydney-based designer Lara Ette chats with ADR about working on the Bondi Beach project, which was completed last year in October.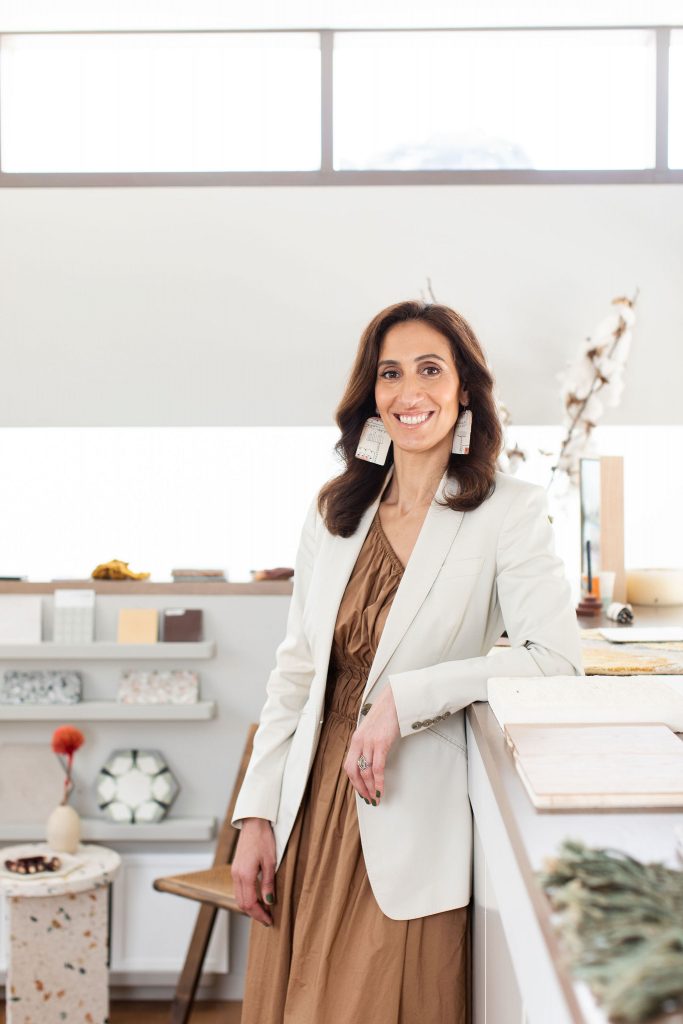 ADR: Tell us about yourself. How did you come to lead your own design studio?
Lara Ette: After school, I studied Commerce – Actuarial Studies and Finance at UNSW. After graduating with my degree, I became an interest rate trader at ANZ and spent five years there. This career path led me to London, where I worked as a trader at Lloyds TSB through the global financial crisis.
I was lucky to be in an industry that, in those days, was frequently 'wined and dined' and my now husband and I travelled around Europe as frequently as possible, so we had a chance to experience lots of beautiful hotels.
I started wondering who the person was responsible for creating these beautiful restaurants and hotels that were really able to evoke a strong response. I slowly began to shift my mindset and think about the longer term.
The thought of changing careers was daunting but the more time I spent thinking about it, the more I decided it would be worth it. On my return to Sydney, I enrolled in a Bachelor of Residential Interior Design at Billy Blue College of Design. While studying, I worked at design studios in Sydney, but I felt confident to start my own practice at the completion of my degree.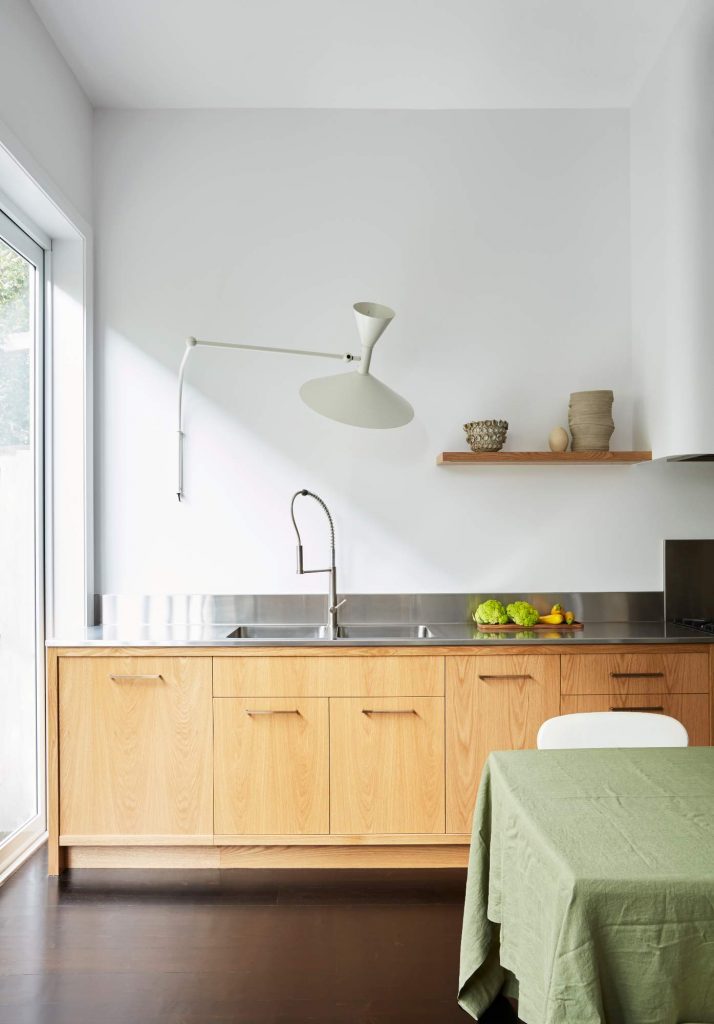 What challenges and opportunities did the original site present?
LE: The house had a tight existing footprint, it was a two-bedroom, one-bathroom home, and as the family grew in size this was no longer practical.
There was an opportunity to create a further level upstairs, gaining more interior floor space. An additional two bedrooms, two bathrooms and a home office were created. Alterations to the ground floor included a fresh new kitchen and a powder room with a shower to service the existing bedrooms.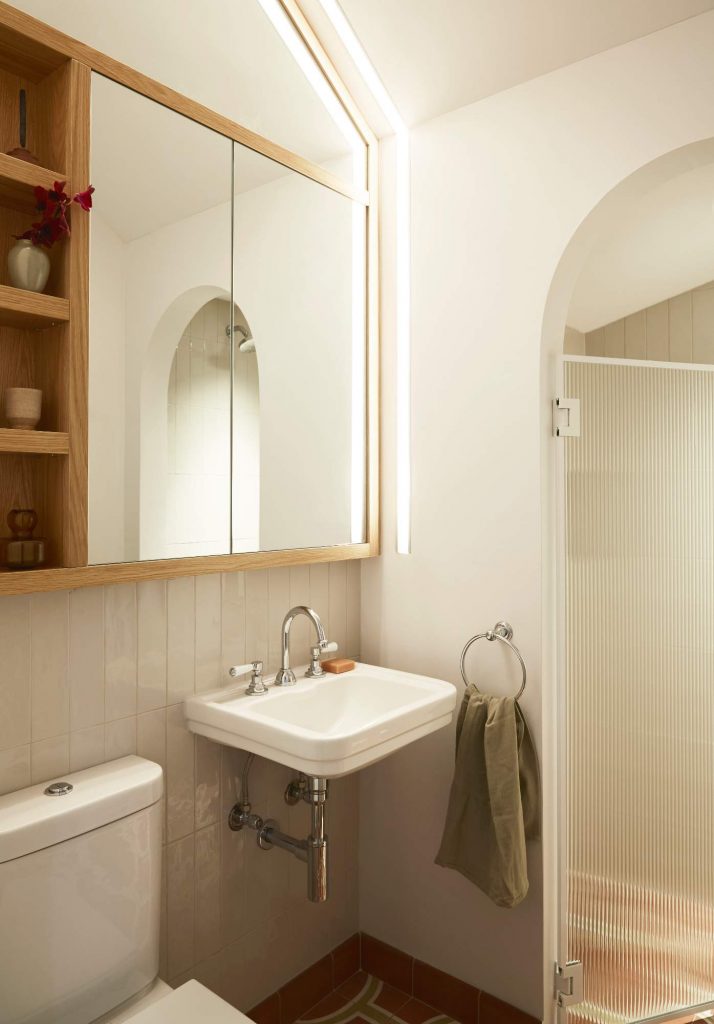 There is a recurring theme of rich Mediterranean details in the interiors (such as the tomato-red cabinetry, and bathroom tiles). What inspired this choice?
LE: I think it was me that inspired this choice! I love all things from Morocco, and the cement tiles in the powder room (with shower) are from a brand called Popham Design. They are handmade, and there is a huge pattern and colour choice which allows the designer to deliver a truly custom solution.
The powder room is on the ground floor, and it is situated in the original part of the home, so I didn't want to use finishes that were too modern. You will notice that the bathroom fittings are also different from those in the other two bathrooms, again to acknowledge this more existing part of the home with its high ceilings and cornices.
The kid's wardrobe cabinetry colour was selected towards the end, I presented a couple of choices to the client, and they felt that this was a space where they could be brave in. I was happy to go with this feature colour. As you observed it complements the colours in the bathroom downstairs, and from a design perspective, it's always a good idea to repeat colours or shapes throughout the home to create a cohesive outcome.
Looking at the bathrooms, they all appear to have their own look. Why did you decide to go with differing styles in each?
LE: The home now has three bathrooms, a powder room with a shower on the ground floor (located under the staircase), an ensuite, and a bathroom for the kid's room.
As mentioned, the powder room is located in the original part of the home and felt very much like it needed its own distinct personality. Powder rooms are also great spaces to make an impression, and clients are generally bolder in these spaces.
With regards to the ensuite and bathroom upstairs, I believe that every space needs its own unique solution, which can depend greatly on the layout. Our clients wanted a bathtub in the ensuite, and so thought about how we would tile around the bath and the walls surrounding it to form a starting base for the design.
They were also happy to consider a tiled shower wall and more special tile selections like the Carrara mosaics for their Ensuite. The bathroom was more simple in terms of the tiles, but more storage was required, so the design was based on those requests. There are common elements though to link these two bathrooms, consistent timber cabinetry, tumbled marble tiles on the floors, and the same bathroom fittings used.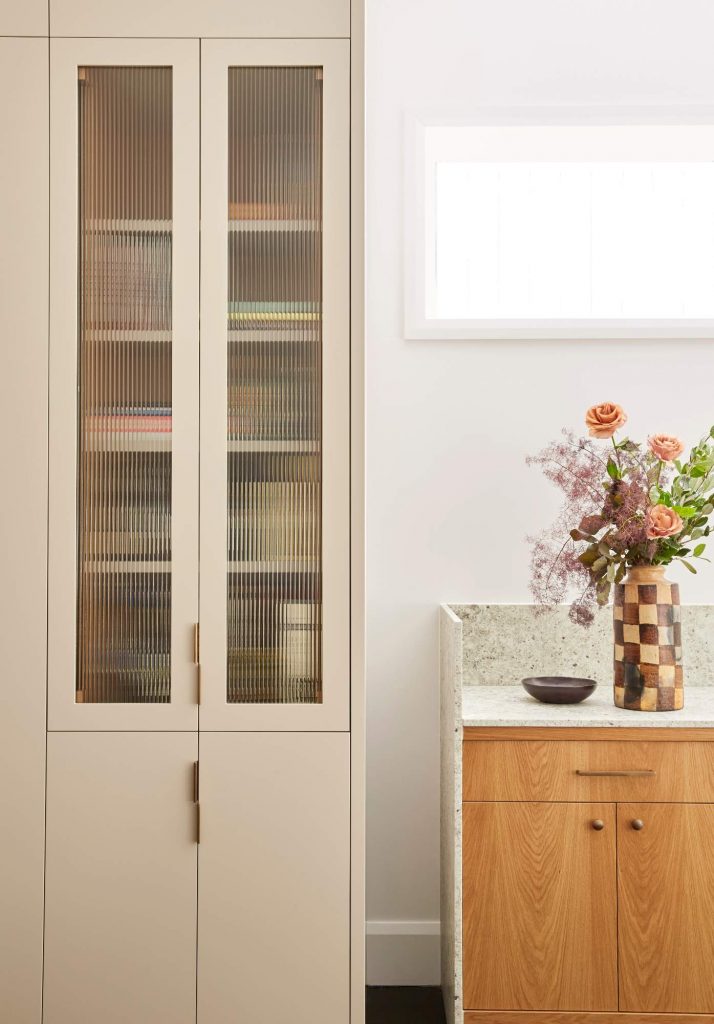 How did you ensure the space still felt well-circulated and expansive on a small footprint? What strategies did you implement?
LE: In Sydney, especially in the eastern suburbs, many homes have a tight footprint, and designing for these spaces becomes second nature. The design always starts by considering the most important functions and then considering how we can take advantage of every available space.
We also need to ensure that there is enough space for walking through, bending down, reaching up, and opening and shutting doors/drawers. For example, in the original kitchen, the cabinetry was placed along one wall, and our clients had assumed we would simply replicate this idea.
Instead, by adding some minor adjustments to the exterior courtyard, we were able to take advantage of another wall completely, by including tall cabinetry, and a buffet which not only provided storage but another benchtop surface.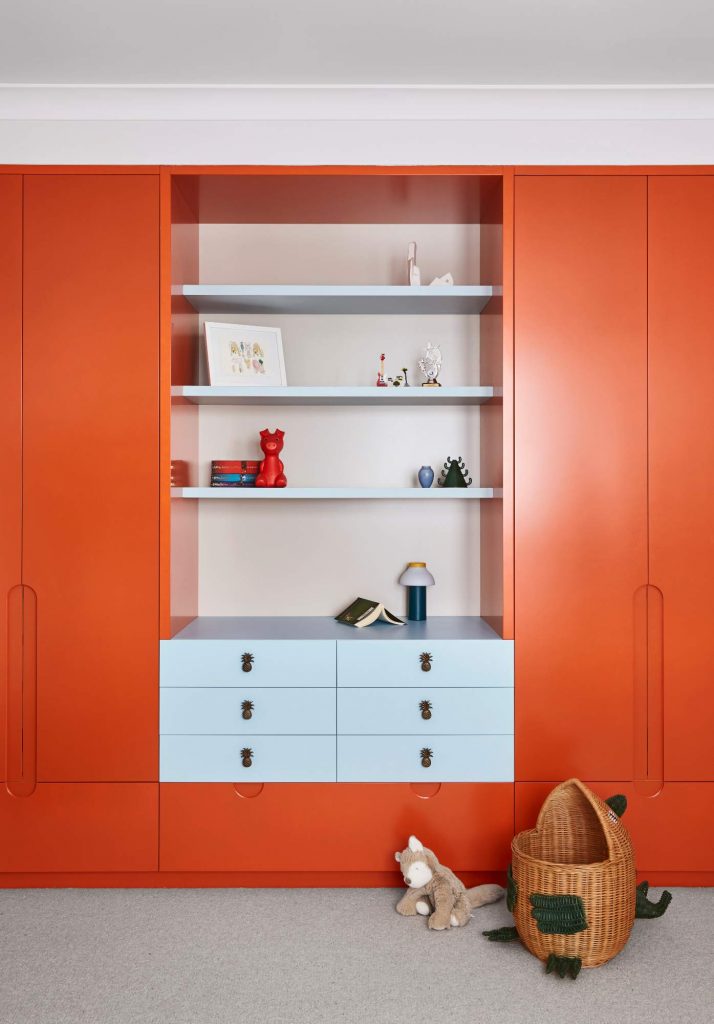 Lastly, how do you want the clients to feel in the home?
LE: Our clients wanted a bespoke solution to suit their aesthetic, and they wanted to feel serene and calm, as well as enjoy moments of joy through considered colour choices and design elements.
Building by Cape Cod and photography by Amanda Prior.
In more design in Bondi, take a look at Greg Natale's residential project that draws from 1970s eclecticism.