Embedded into the bushy landscape, Ha Ha Haus is a biophilic and well-circulated close-knit family home. Designed by Melbourne-based practice FIGR Architecture Studio, Ha Ha Haus stands for prolonged occupation.
FIGR is led by directors and founders Adi Atic and Michael Artemenko. Driven to build architecture "that is beautifully considered and integrated between nature and handcrafted," says the studio, FIGR is also "grounded in discovery".
"The most important part of creativity is the discovery before the work that magnifies the true particulars of a project. It builds a wealth of knowledge, confidence, and understanding.
"This facet of the design approach deeply embodies our name. FIGR reflects the essence of exploration and at the same time, the exciting prospect of what is to come."
Today, Atic chats with ADR about how the studio's design sensibility was realised in its latest residential project located in Alphington, Melbourne.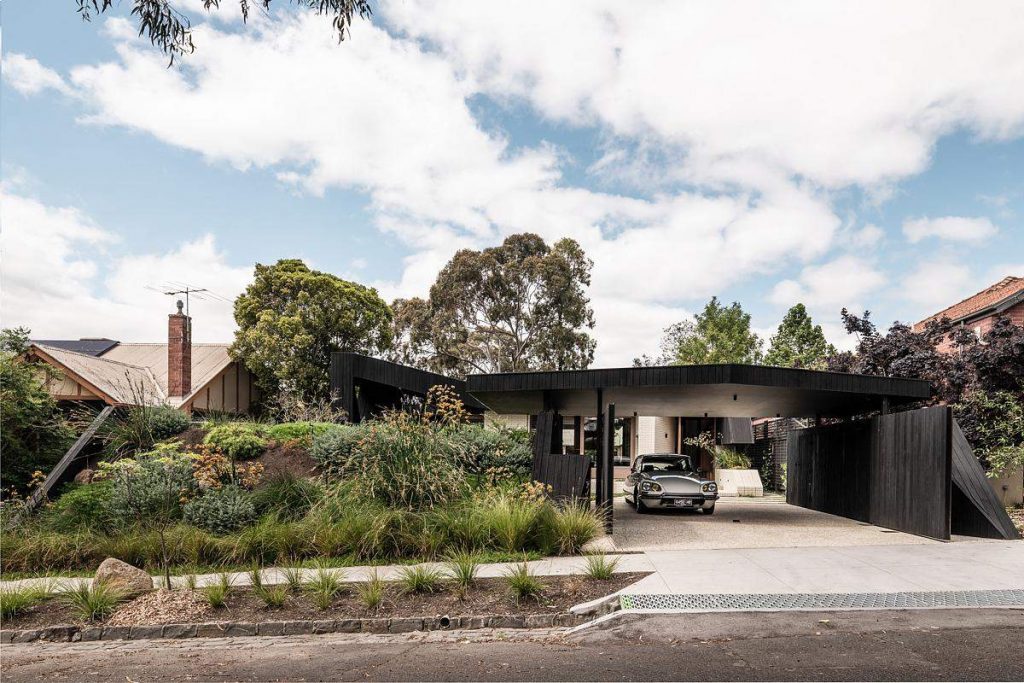 ADR: How did Ha Ha Haus receive its namesake?
Adi Atic: Etymologically, a 'Ha-Ha' refers to a recessed design element in a landscape that prevents livestock from accessing the formal garden while preserving an uninterrupted view of the landscape beyond.
Most typically, ha-has are still found on the grounds of grand country houses and estates. We are proposing an inverted Ha-Ha in an inverted context (suburbia) with a limited amount of private land, grounded in the tradition of Ha-Ha.
The front fence and front garden were removed, and the backyard was brought to the front of the property. A planted mound provides both a barrier and a point of engagement with the public realm.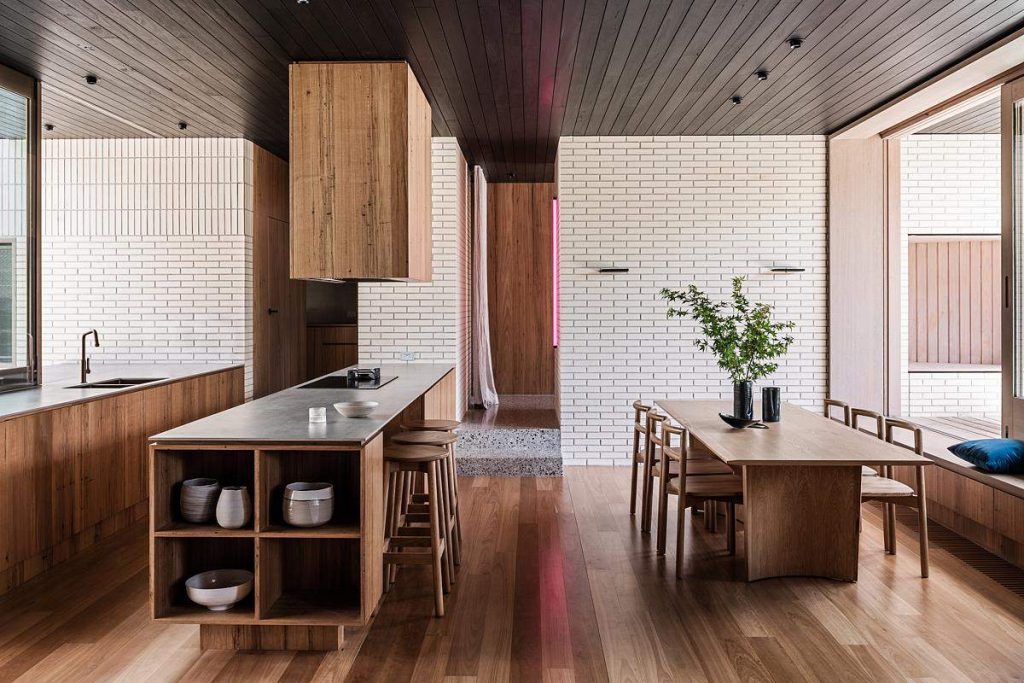 The client's brief was relatively loose with the exception to provide a home that was flexible and intergenerationally friendly. How did you achieve this architecturally?
AA: Our design proposal investigates a home that has continuous circulation throughout, allows for dead ends to be removed, and facilitates a floor plan that requires the occupants to negotiate with each other.
A number of rooms are deliberately non-prescriptive for these spaces to adapt with time and use and be malleable in their program.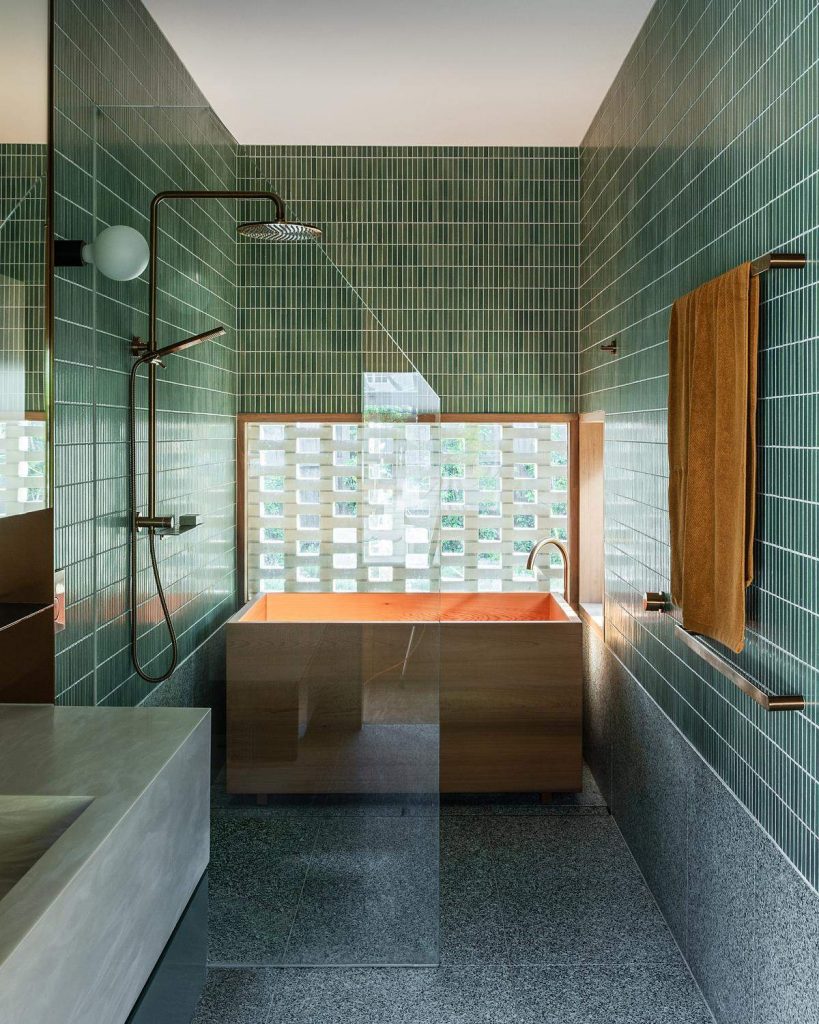 Why was it important to also design a sustainable home? Was this requested by the client or something you always strive to achieve?
AA: Sustainability is an important part of how we approach the design of our projects. An integrated approach encompassing passive design principles that are underpinned by designing for climate, orientation, insulation, glazing, shading, ventilation and passive heating and cooling.
The house is located on a block with a south-facing backyard. Our challenge was to create a home that would be optimised with passive design principles but also create a place of retreat and serenity where the building occupants had strong links to landscaping and the outdoors.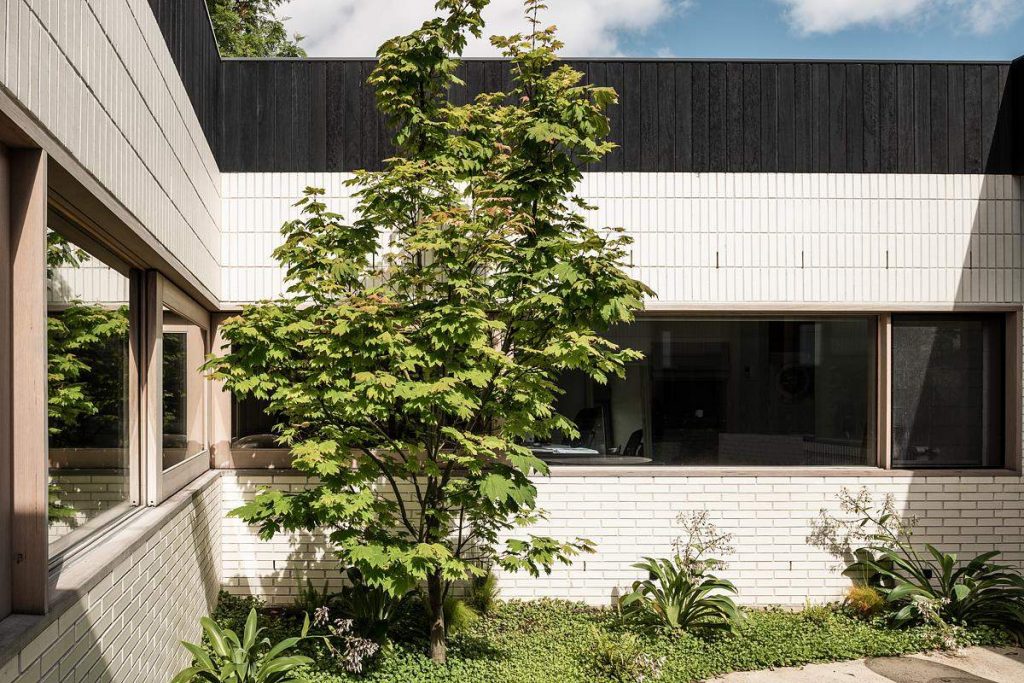 The Ha-Ha was key to solving the above challenges by providing a physical barrier to the street that was not a two-metre high fence but rather an active living garden that would also become water retention storage.
The central courtyard allows the home to benefit from the northern amenity and north-south cross ventilation. The material selection has also been considered with sustainability in mind, with timber cladding and bricks. Bricks are energy efficient, have a long life span (almost forever), with little to no maintenance and furthermore can be reused and recycled. In the context of the street, the selected materials are both appropriate from a vernacular perspective as well as sustainability.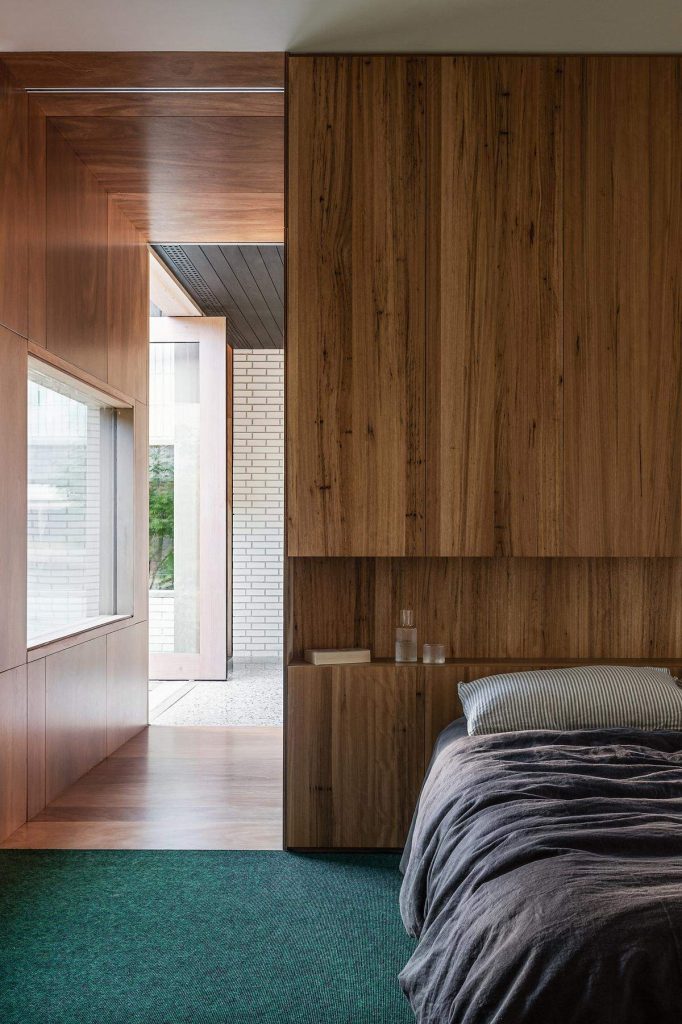 How did you ensure the home felt open and well-circulated while also intimate and private?
AA: The strategy was to do it through landscaping and the three distinct landscape zones, the green luscious front yard, the private secluded courtyard and the structured rear yard.
The depth of the eve and canopies focuses on views of the landscape. Intimate space within the courtyard, which celebrates views of the sky and tree canopies, allows the occupants to be secluded and private, albeit with visual connections through the house.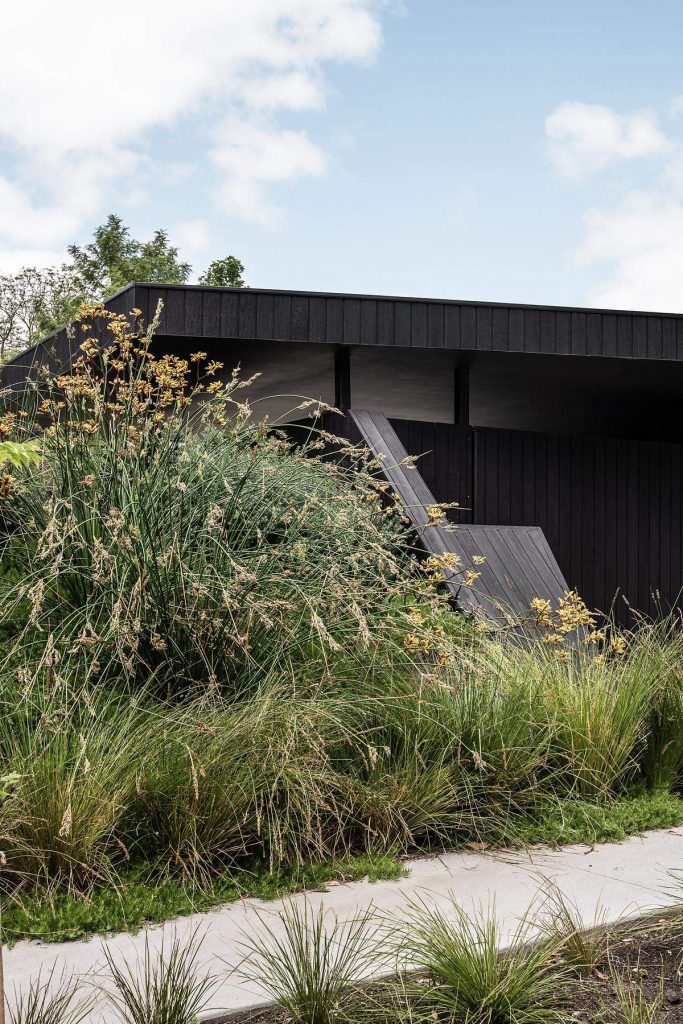 How would you describe HA HA Haus? What does it stand for?
AA: Prolonged occupation and creating a design response that allows for long-term flexibility for the inhabitant whilst also giving something back to the greater community.
Considering the home strongly interacts with its natural surroundings – such as in floor plan and materials – what was the collaboration process like with the landscape designers?
AA: From the onset, we wanted to create a project with biophilic design principles and strong links to the outdoors. We engaged with our landscape design collaborator MUD Office at a very early stage, having previously worked with MUD Office on a number of projects we have built strong foundations for collaboration and dialogue that allows us to make the landscape an integral aspect of our designs and not merely an added-on afterthought.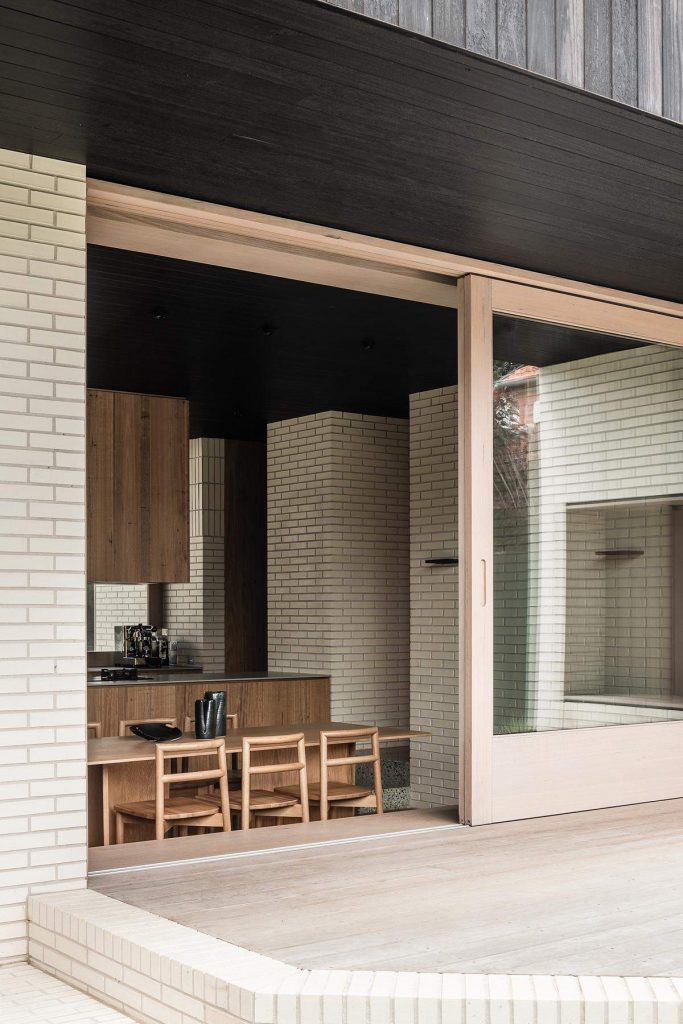 What's next – can you share with us your vision, some of your goals and some of your current projects?
AA: We are looking at going back to the future. Technology has impacted so much on how we live and what we do. While we embrace technology we also believe in doing things with a deep connection to nature. Engaging with nature rather than a 2532 x 1172 pixel screen. As a means to offer a digital refuge to the inhabitants of our buildings, we want them to take the time to look up through a window and embrace nature, rather than looking at a screen.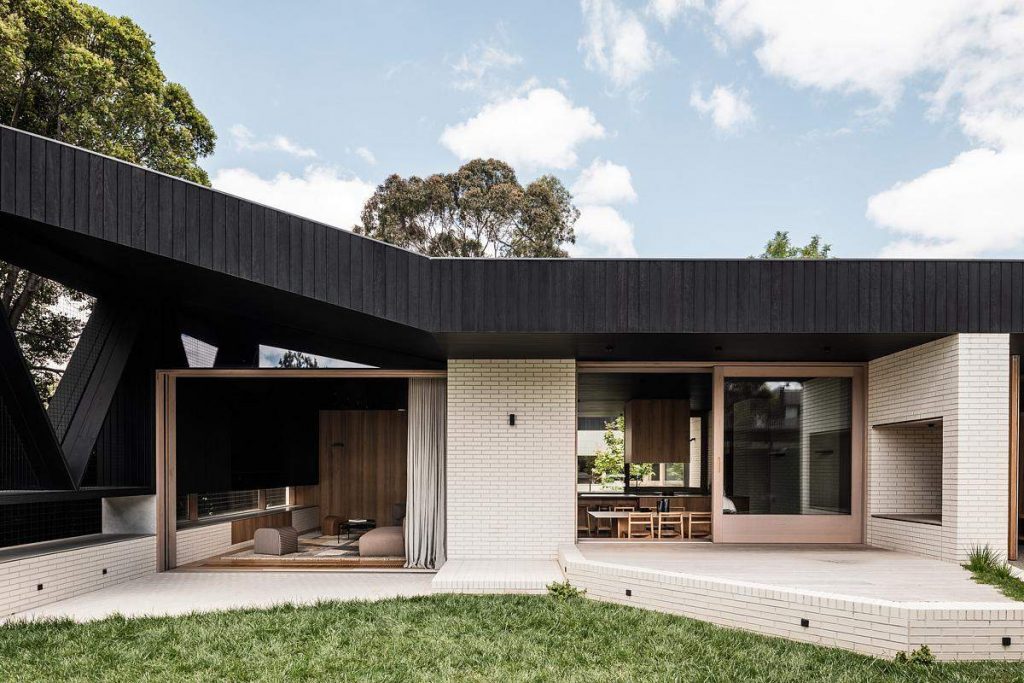 Photography by Tom Blachford.
In more residential design, head up north to New Farm to check out Bowen by Shaun Lockyer Architects, which brings a Brazilian flair to Queensland.