Designed for young families, practice Blur Architecture and interior designer Narita Di Loreto created Knapp, a dual occupancy that sits proudly within the streetscape and maximises the outlook to the parkland to the rear.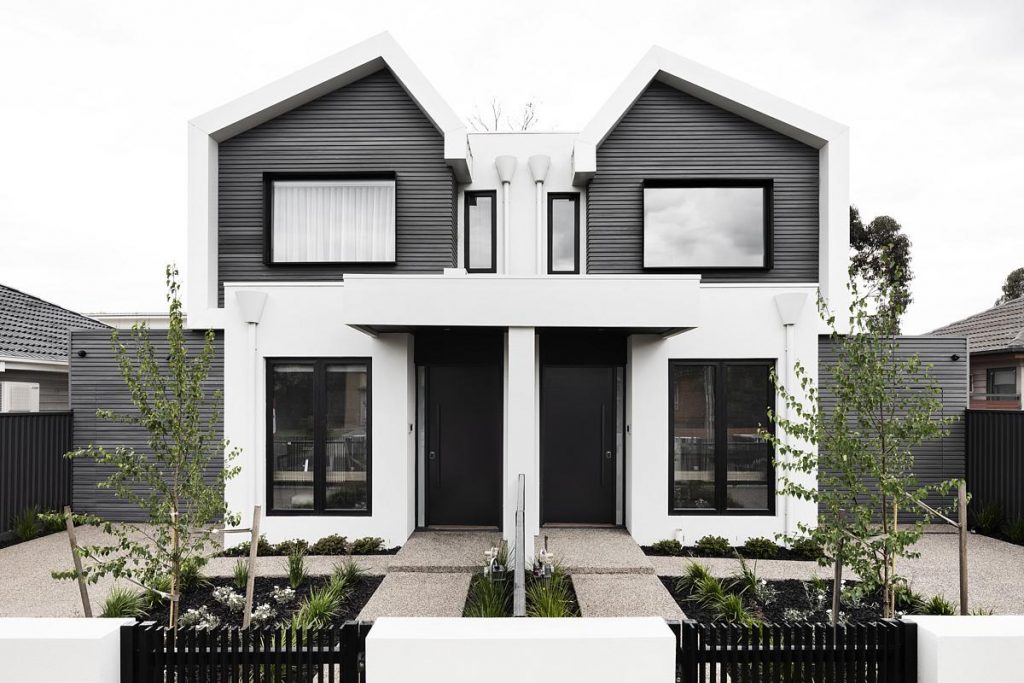 Knapp illustrates perfectly the motto "less is more", as Blur Architecture's vision was to create a strong and simple form that creates a contemporary response to its context but sits comfortably within the street.
The challenge was always about balancing the needs of the client while responding to the planning controls. Internally, a simple and refined palette creates an elegant set of spaces to complement the exterior.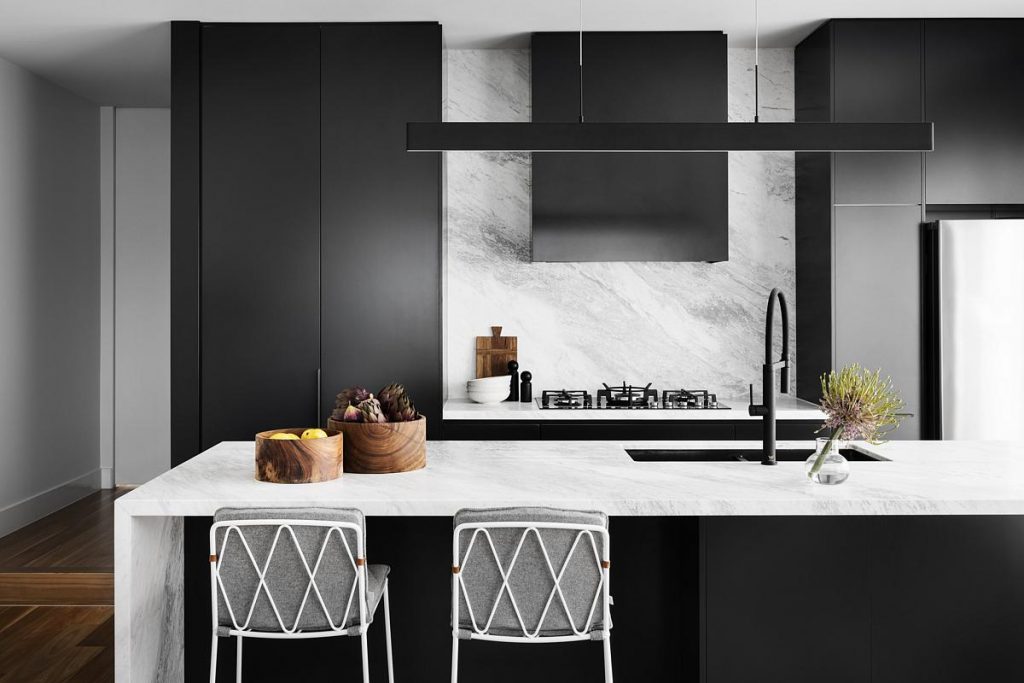 "Two brothers approached us after having bought the property almost purely for the park and oval behind the site," says practice lead Khalid Bouden.
"It was then important to take advantage of this by orienting both the ground floor private open space and a secondary living/family space on the first floor overlooking the park from a large covered balcony."
Externally, the practice wanted to create a robust-looking building with a restrained materials palette.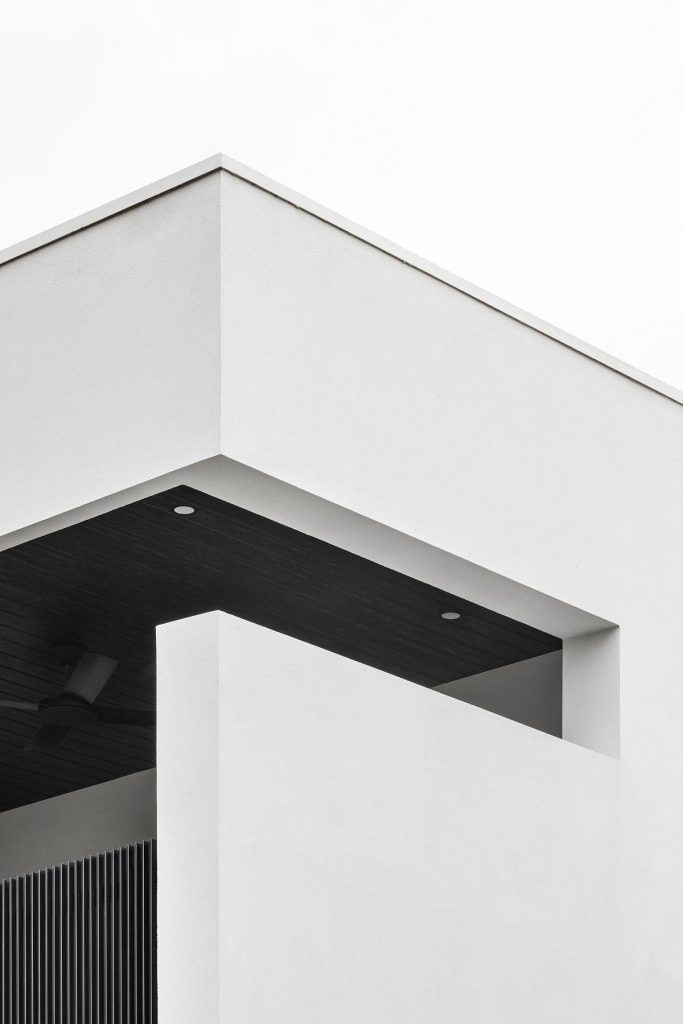 "It was also important to keep the building relatively low maintenance and hence a composite material was chosen for the battens that were offset by a vertical metal cladding and rendered elements," shares Bouden.
"This also translated internally with a simple and refined set of material choices designed to complement the facade."
Completing this project came with a few challenges.
"The project facade was heavily dictated by Council requirements to fit into the existing streetscape with an emphasis on horizontal elements to the street," explains Bouden.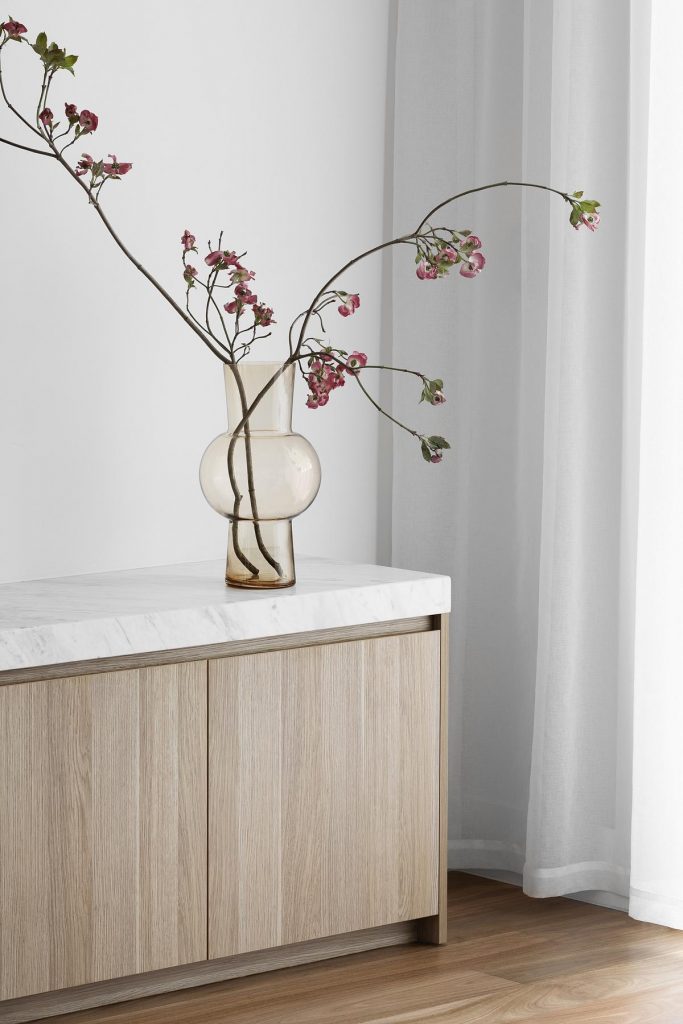 "As a result, we opted for a more contemporary interpretation of the traditional pitched roof form whilst introducing horizontal battens that not only concealed the garages but responded positively to Council."
Interior designer Narita Di Loreto said choices were made throughout the creative process.
"As one of the brothers was making this his family home and the other was considering it more as an investment, we had to strike a balance between aesthetics and budget," she says.
Blur Architecture continued the neutral palette from the facade into the main kitchen, allowing the natural Elba stone to be the hero.
"This was offset with a solid timber floor to generate warmth on the ground floor, with a soft grey carpet to the bedroom wing and family area," he says.