All photography by Tom Ferguson.
'Stripped' by Greg Natale produces the same carbon footprint in its entire lifetime that you create in just 40 hours.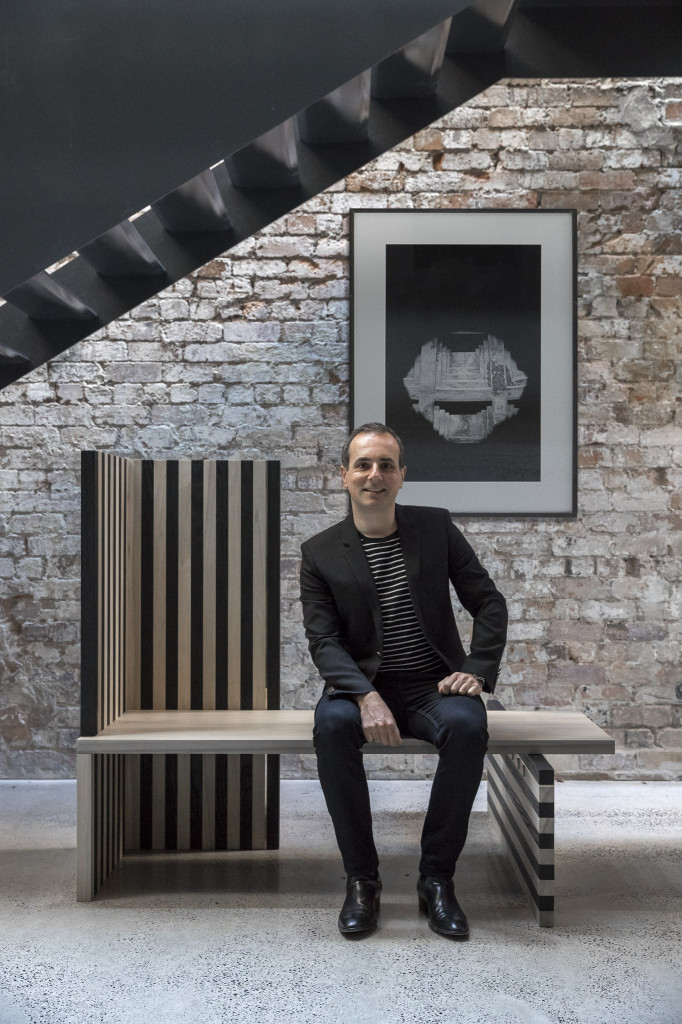 As an interior designer, Greg Natale frequently works with timber. 'Stripped' pays tribute to the work of minimalist architects Claudio Silvestrin and John Pawson. Charred and wire brushed American red oak and tulipwood with white dust combine to create a Natale signature stripe. Brass brings a bit of bling and juxtaposes with the wood for an even more dramatic contrast.
Although one of the larger pieces created as part of The American Hardwood Export Council's Seed to Seat project, 'Stripped' has the lowest carbon footprint from all the Australian designed and made pieces. Its clean design requires little time on a CNC machine meaning the electrical energy required for manufacture is kept to a minimum.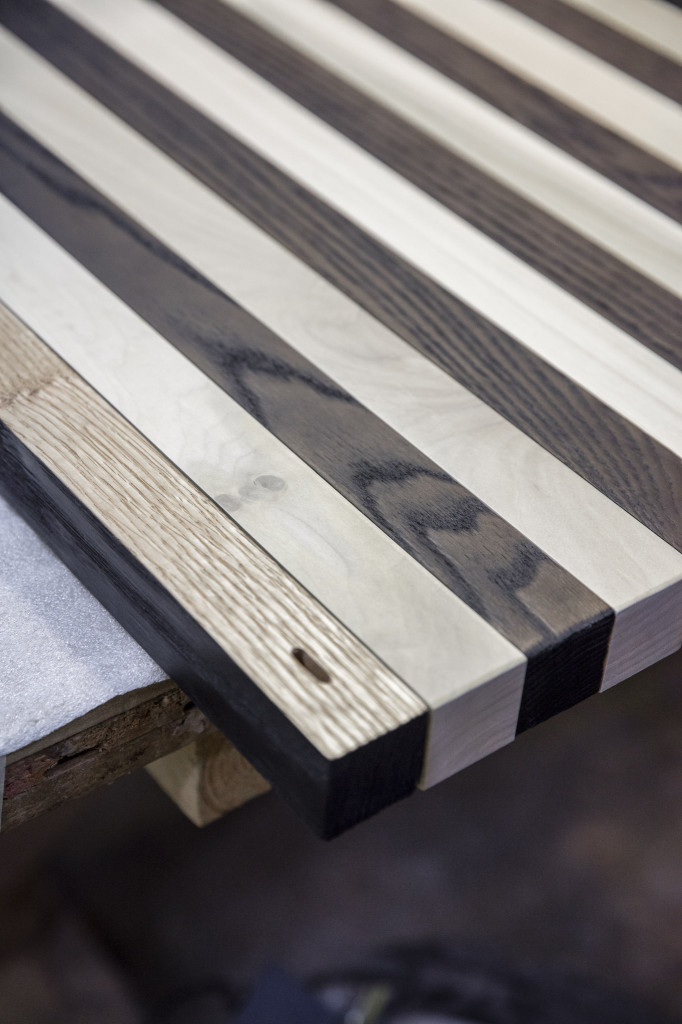 Greg said of his involvement in the collaboration: "The Seed To Seat process was a rewarding opportunity. My usual work in the world of interiors often has a firm focus on the decorative and the embellishment of pattern and detail – the challenge faced in creating something that sat comfortably within my own ideal aesthetic but still upheld the requirements of the LCA component made for a fascinating journey. The occasion to explore the beauty, breadth of offer and inherent characteristics of such beautiful American Hardwoods was also a wonderful pleasure.