All photography by Peter Bennetts.
Sydney Powerhouse Museum's latest exhibition 'Out of hand – materialising the digital' covers the history and processes of digital manufacturing, some big names in art, architecture and design are featured in the exhibit including Zaha Hadid and Ron Arad.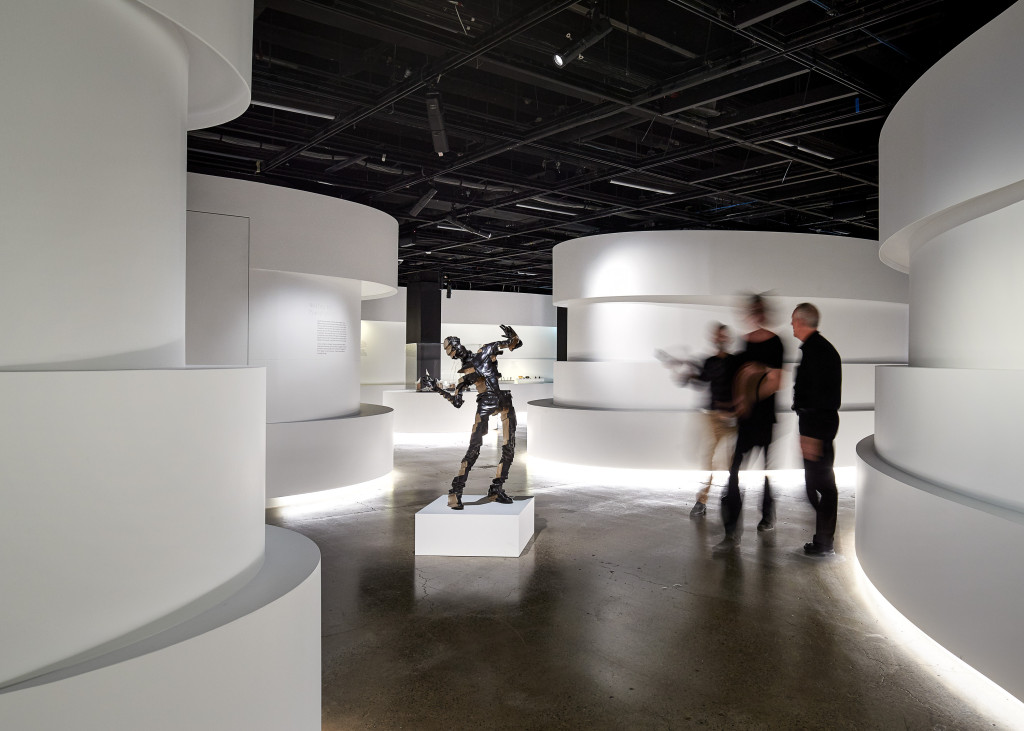 The exhibition covers the gamut of digital fabrication from 3D printing to CNC machining, laser cutting, and digital knitting and weaving, the artworks are then broken into seven themes such as – Analog to postdigital, modelling nature, new geometries, rebooting revivals, patterns as structure, remixing the figure and process.
LAVA were commissioned to carry out the exhibition design, a fitting appointment for an architecture practice that has built a reputation on digital fabrication in its designs.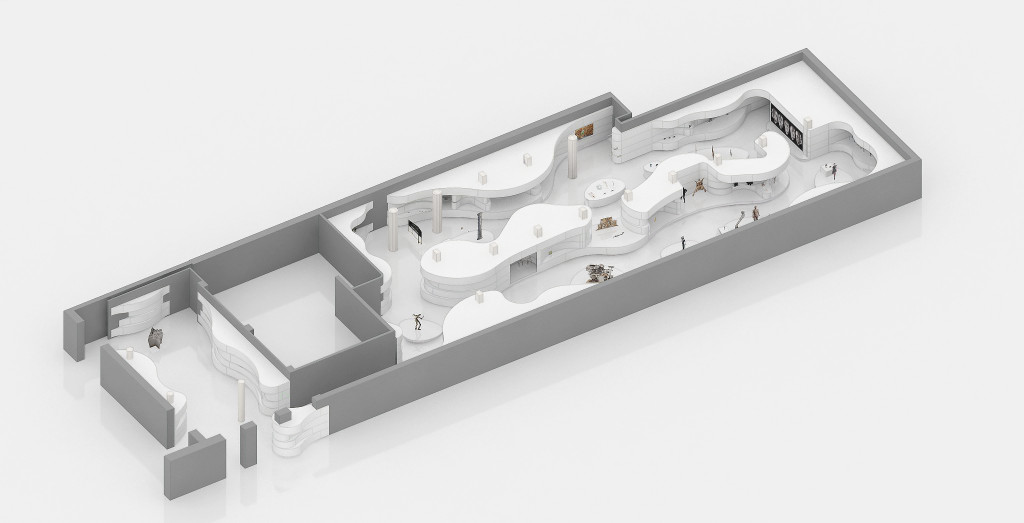 Chris Bosse, director of LAVA further elaborated: "As a practice deeply entrenched in digital fabrication technologies it was exciting to create an immersive space that gives room for storytelling and objects while being part of the story itself."
The voluptuous curving white space was inspired by the content of the exhibition. Users experience the space as a continuous line – this curving shape generated from the possibilities that digital data and manufacturing allow. The artworks are displayed variations of three heights, running along this continuous line element; all perfectly aligned for the best viewing.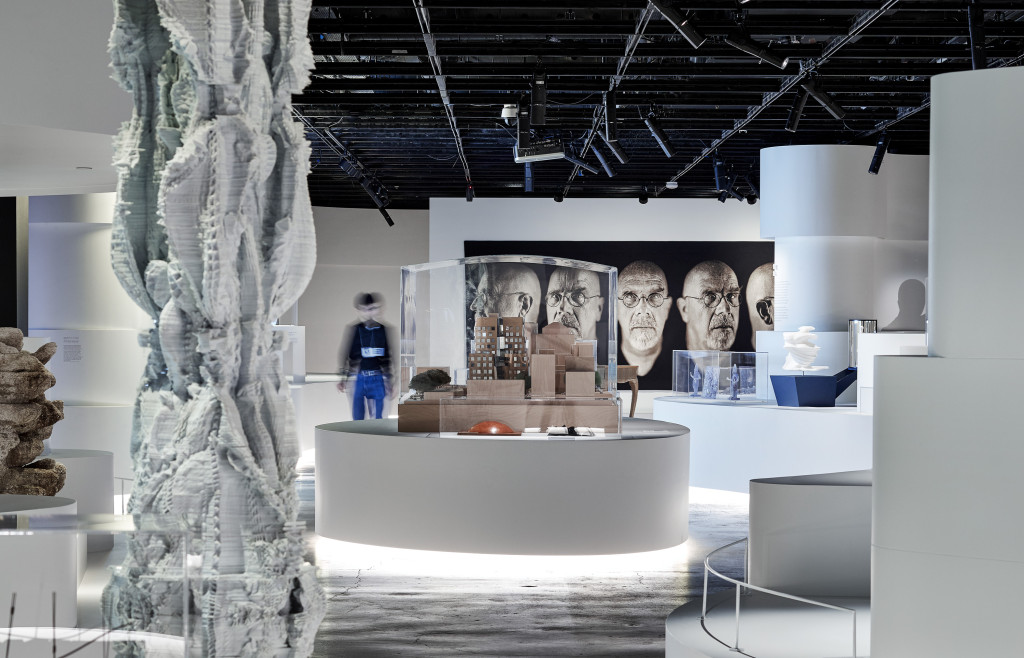 In terms of fabrication, the curving plinth structures were created with an internal timber frame and bendable plywood. The horizontal surfaces were CNC cut in batches and then assembled on site. This demountable approach was a cost and time efficient way to resolve the design. The display structures appear to float with the use of concealed strip lighting coupled with the glossy white finish.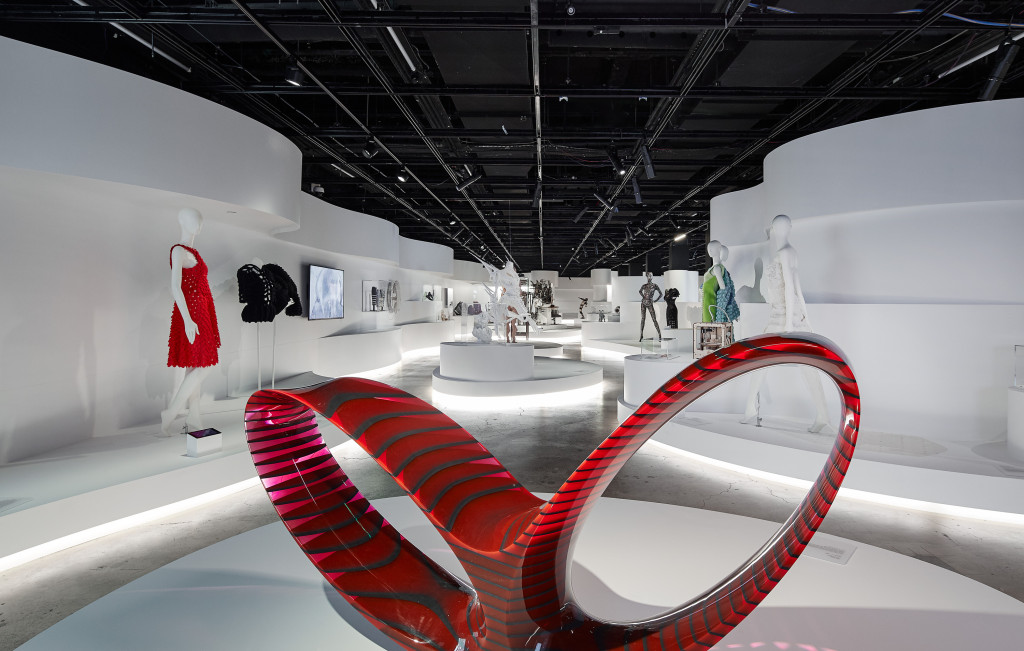 The 'Out of hand – materialising the digital' exhibition is on at the Sydney Powerhouse Museum until July 2017.