The American Hardwood Export Council (AHEC) has collaborated with Alison Brooks Architects, Arup and the London Design Festival to present a giant, cross-laminated tulipwood structure, 'The Smile'.
Designed by Alison Brooks, the curved timber structure measures 3.5m high, 4.5m wide and 34m long and is effectively a hollow beam curving up at both ends. It can be inhabited and explored by the public.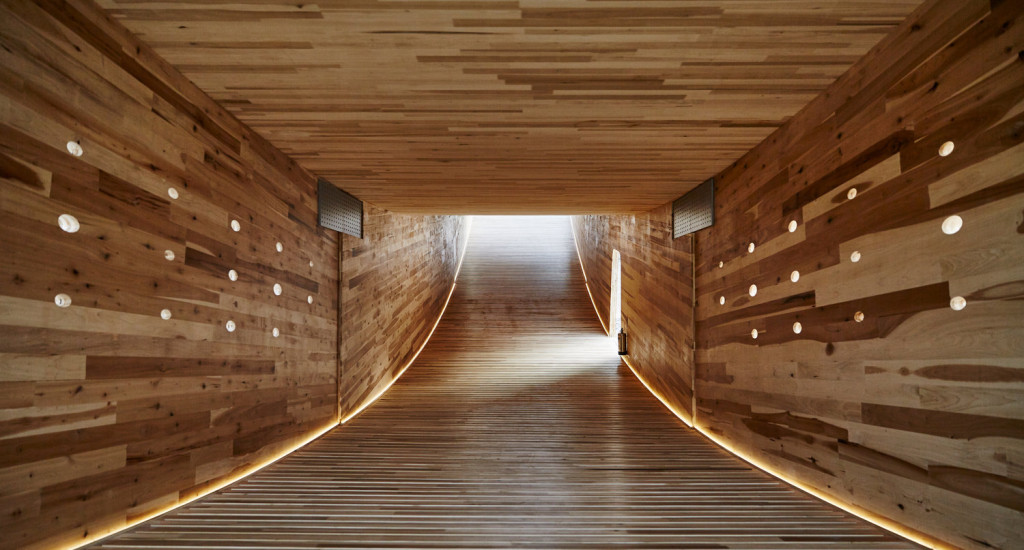 Comprising a giant curved shape, the form of the Smile appears as though it may rock. "The form itself is an invitation to test whether the pavilion moves, and how it feels to walk in on a curved floor," says Brooks. "A single door and ramp from the square invites visitors to enter – something like our archetypal image of Noah's Ark. Inside the door light spilling from the ends of the arc will invite you to walk up the slope of the curve to balconies at either end, rather like looking out from the rail of a ship."
The pavilion's walls are perforated with oval holes, which allow daylight to filter in and track across the interior space. At night, the structure emits beams of light from each end as well as through the holes along its sides.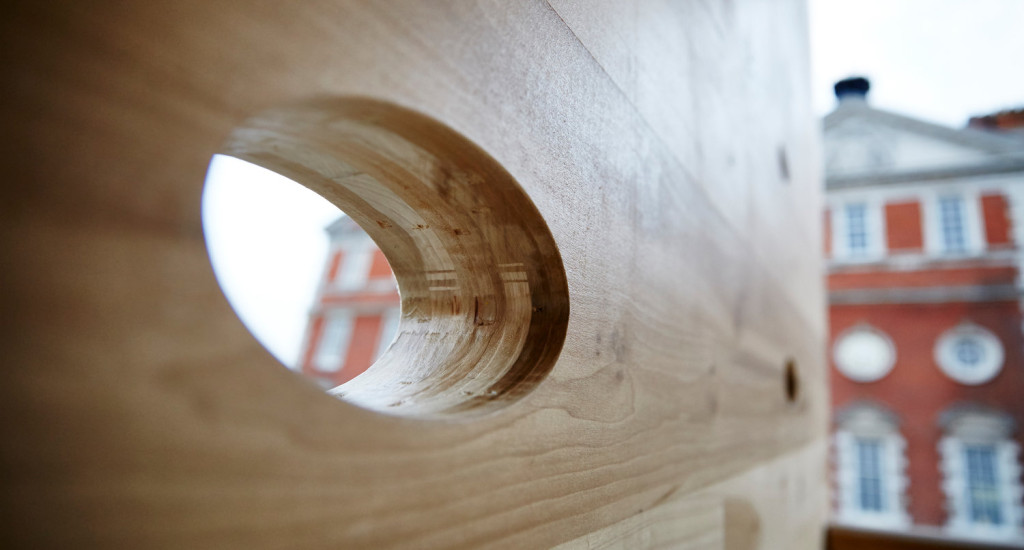 The structure works to showcase the structural and spatial potential of cross-laminated American tulipwood, and is the first ever 'mega-tube' made with construction-sized panels of hardwood CLT. "The Smile is not an installation at all, but something far more important – it's effectively the latest stage in a 10-year project that challenges the way hardwood can be used structurally," says  David Venables, European Director of AEHC.
"I wanted to create something that uses tulipwood CLT in its largest format possible, which is 4.5m x 20m plates, and to express the additional strength CLT can offer when it's made of hardwood," Brooks adds. "The best way to express this strength was to combine these plates into a four-sided CLT hollow tube. One of the most amazing qualities of the Smile is the thin-ness of the majority of its wall and floor panels – only 100mm thick. It's an autonomous and self-supporting piece of architecture that touches the ground lightly."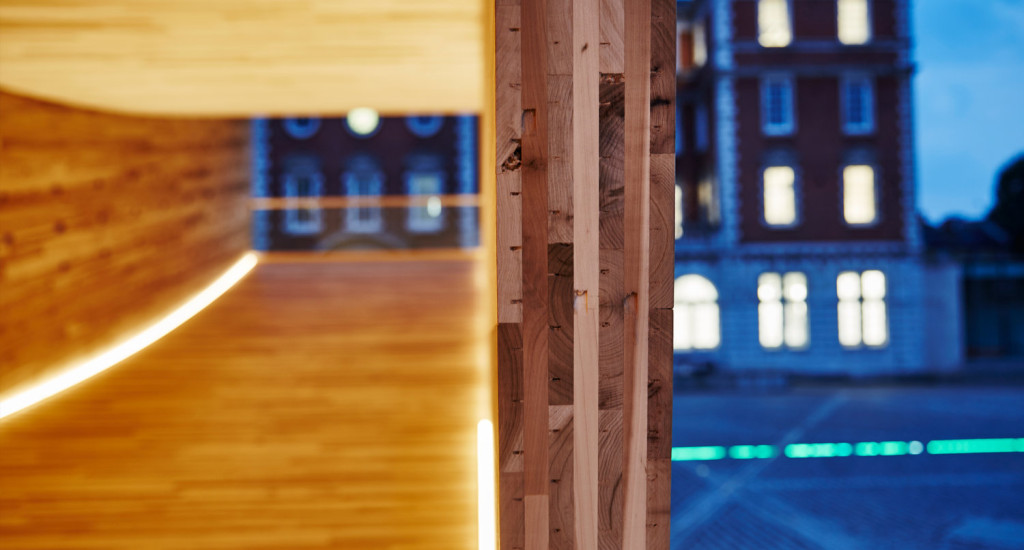 The Smile is located at the Chelsea College of Art Rootstein Hopkins Parade Ground and will be open from 17 September until 12 October.