Picture the BBQ season ahead, the perfect weekends in the sun with friends and family enjoying the perfect Sunday afternoon BBQ. Artusi have created the perfect solution to entertaining guests this season. The Artusi Freestanding Alfresco Kitchen is the ideal solution for any barbecue lover.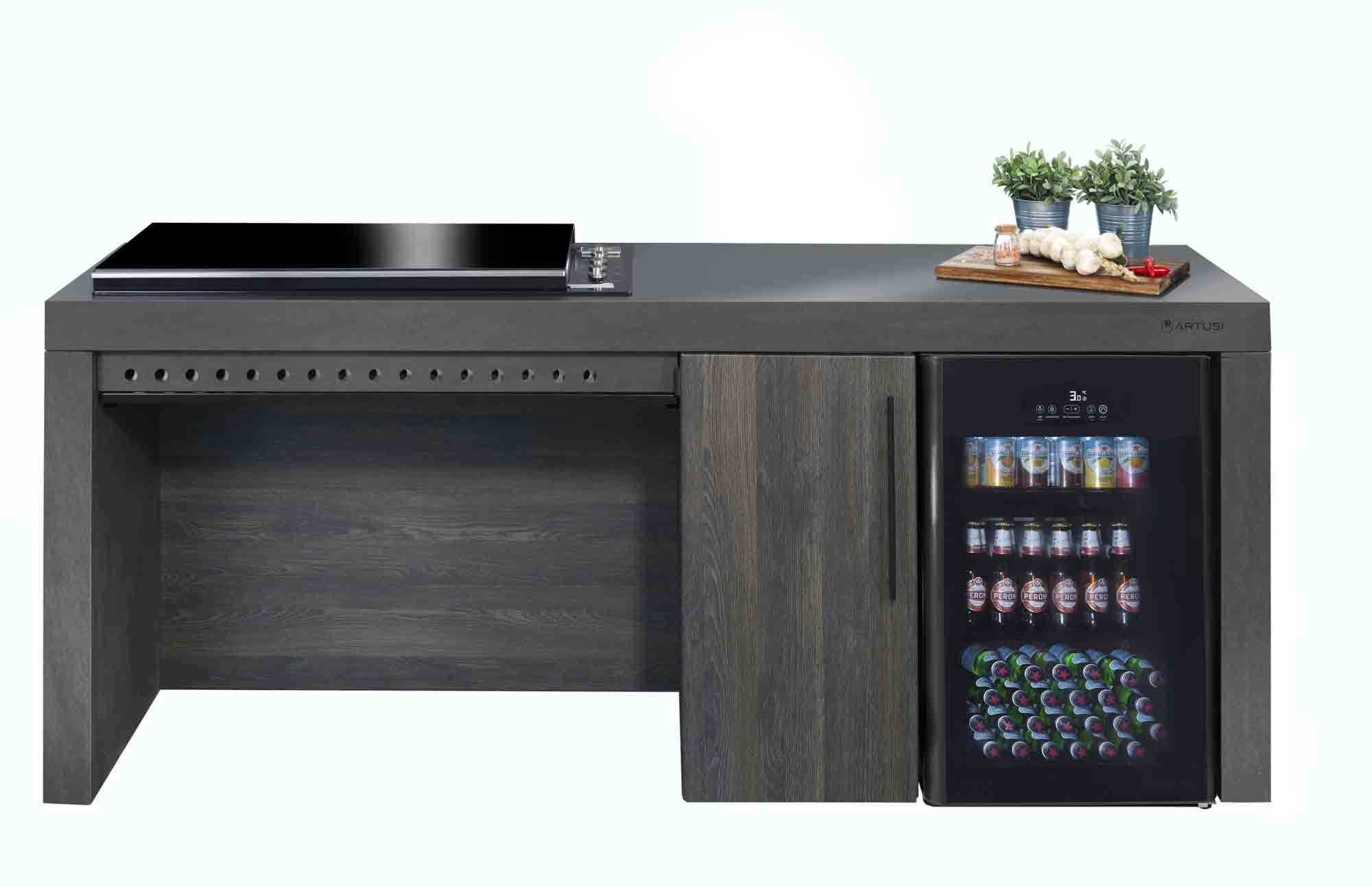 Artusi have four select models in their Alfresco Kitchen Range with the optional space for a sink and tap or additional bench space. The Freestanding Alfresco Kitchen is also symmetrically designed so the BBQ unit can sit on the left or right-hand side of the outdoor kitchen bench.
With the standard appliances for ABBQPACK1 being the ABS1 stone bench, the ABBQ1B Built-In Gas BBQ with the ABFLAT-Slimline Flat lid, the ABC1B- Australia's coldest Bar Fridge and the ASG411B Artusi Stone Black Granitek sink and ASM101B-Mixer Tap. The Artusi Alfresco Kitchen has all the necessities for the perfect outdoor entertaining area.
Designed for easy assembly, this simple to build Alfresco Kitchen will become a secondary kitchen space for all outdoor lovers.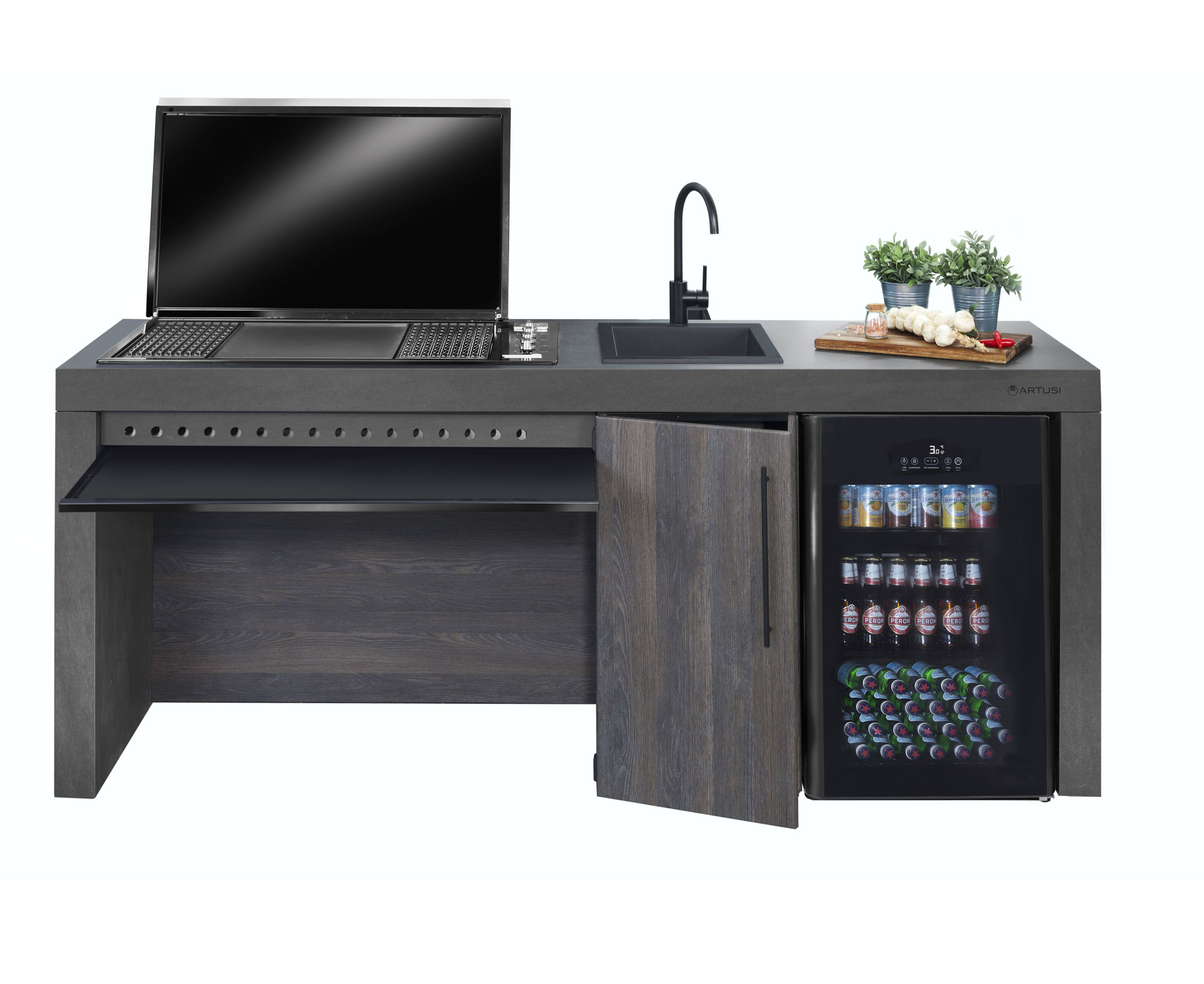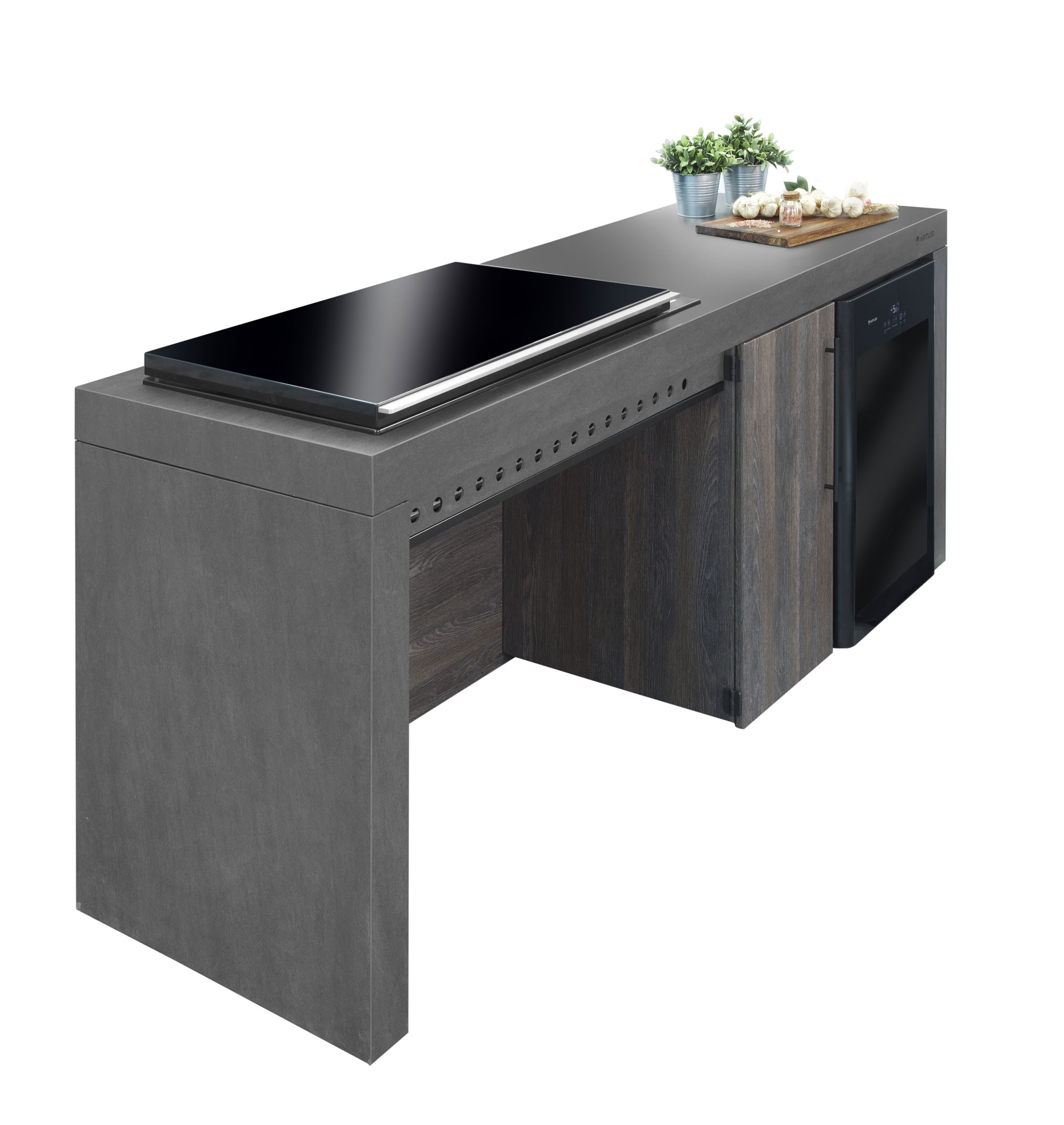 With the Cabinetry manufactured in South Africa, the NEO linth stone bench carries a warranty of 25 years, while all the steel elements carry a warranty of five years against material failure.
The Artusi Freestanding Alfresco Kitchen is a must have for the Summer.