Embracing the latest design trends from Italy, the new sleek GrigioLusso Serie is here. With seductive lines and refined tones of grey, the new ILVE appliances will make any kitchen the centre of attention.
GrigioLusso literally translates as 'grey luxury' and the tone of grey used throughout the new ILVE range exudes warmth and sophistication. It's where luxury meets passion. Passion for cooking, for food and for life.
The new GrigioLusso Serie includes six models of built-in oven from 60cm through to 76cm and 90cm and including pyrolytic, combination steam and microwave ovens. The class-leading ovens feature TFT touch screens with smart control panels with 'CHEF-assist' hosting over 35 preset recipe modes and up to 100 saved 'personalised' recipes.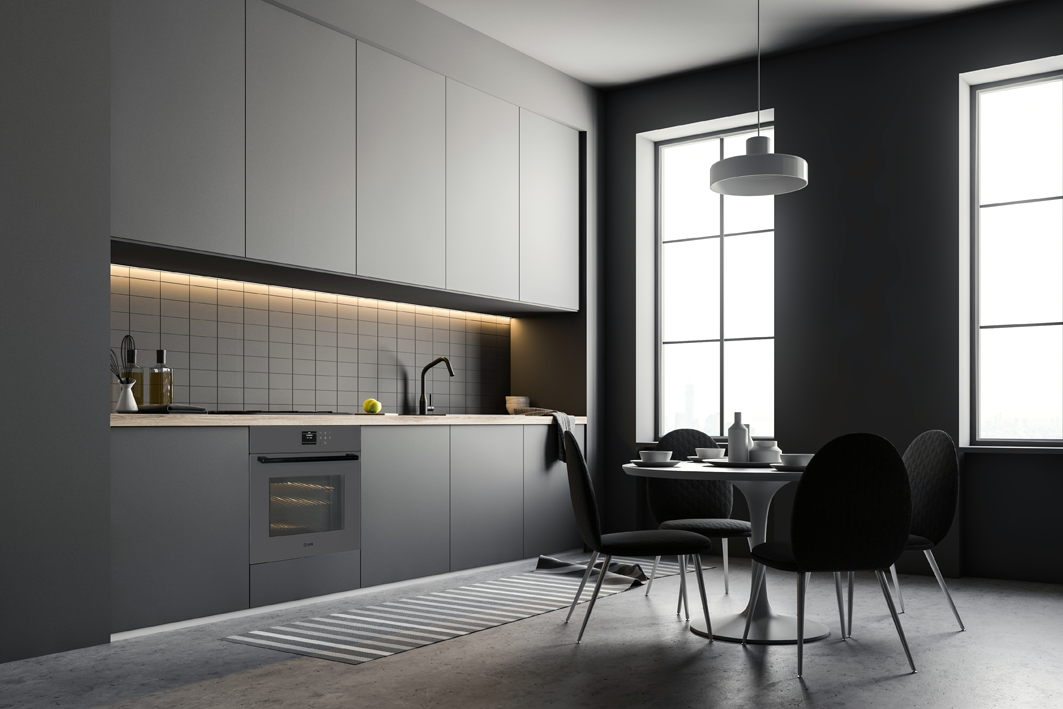 The new range also includes three models of luxurious grey glass gas cooktops each incorporating a newly designed version of ILVE's renowned superior brass burners and statement matt black control knobs.
Completing the new oven range is the classic 90cm ILVE pro-line freestanding cooker only made even more stunning with the use of GrigioLusso tones. This is complemented with a new design dramatic matt black surface and cooktop burners with new design trivets.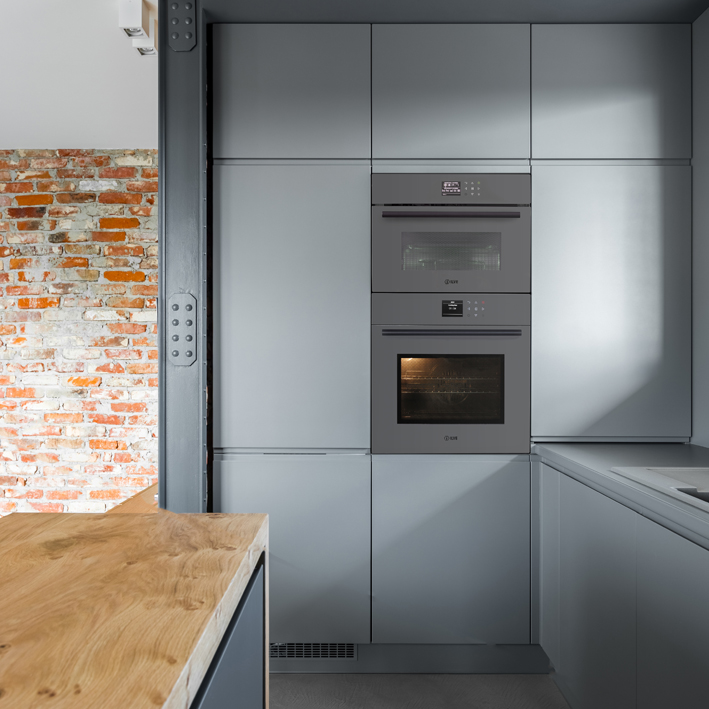 Finally, there is even a new GrigioLusso island range hood to ensure your passion for grey is fulfilled. As the kitchen continues to evolve in function, design and aesthetics, so do the many appliances in the ILVE range.
Natural tones, matte surfaces and timbers are swiftly becoming the chic choice for the kitchen and the integration of grey tones from ILVE brings luxury on trend. If you are as passionate about the look of your kitchen as you are about the cooking then this latest range from Italy serves up the perfect recipe The New GrigioLusso Serie by ILVE.
What's not to like?