A new fine dining restaurant Located in Yarraville in Melbourne's inner west, Navi has the feel of rural, earthy Australia with the background of the Westgate bridge.
Designed by Finnis Architects and with interiors by Catherine Francis, Navi was an exercise in creating architecture that would flow on and become an extension to the meals it produced by providing an atmosphere for diners that would allow for a multi-faceted, sensory experience.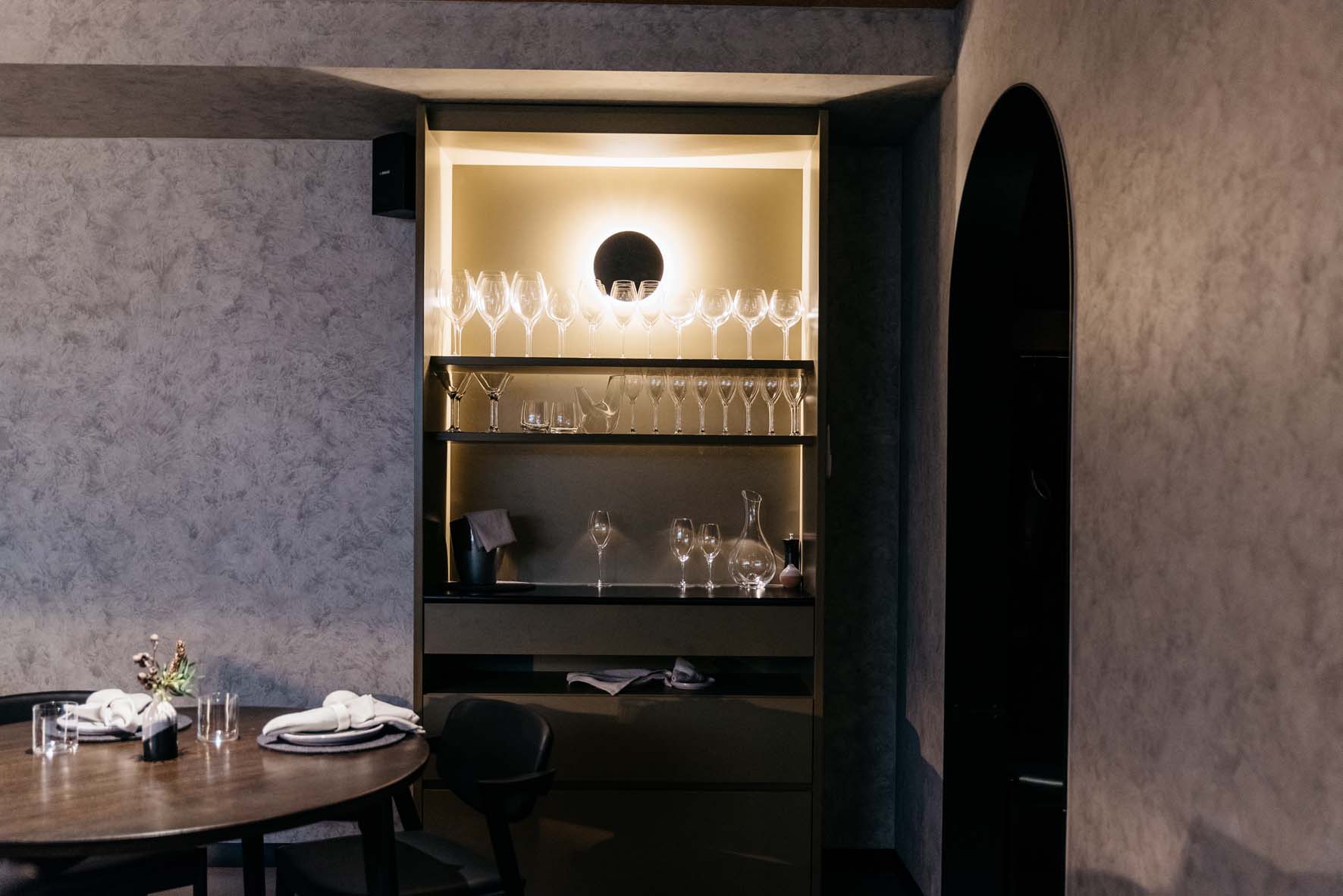 The brief asked for an interior fit out that would both reflect Navis' ambitions as a restaurant and act as an extension of the dining experience. A relatively small floor area suited the style of restaurant the owner wanted to achieve: an intimate dining experience that would seat 25 people.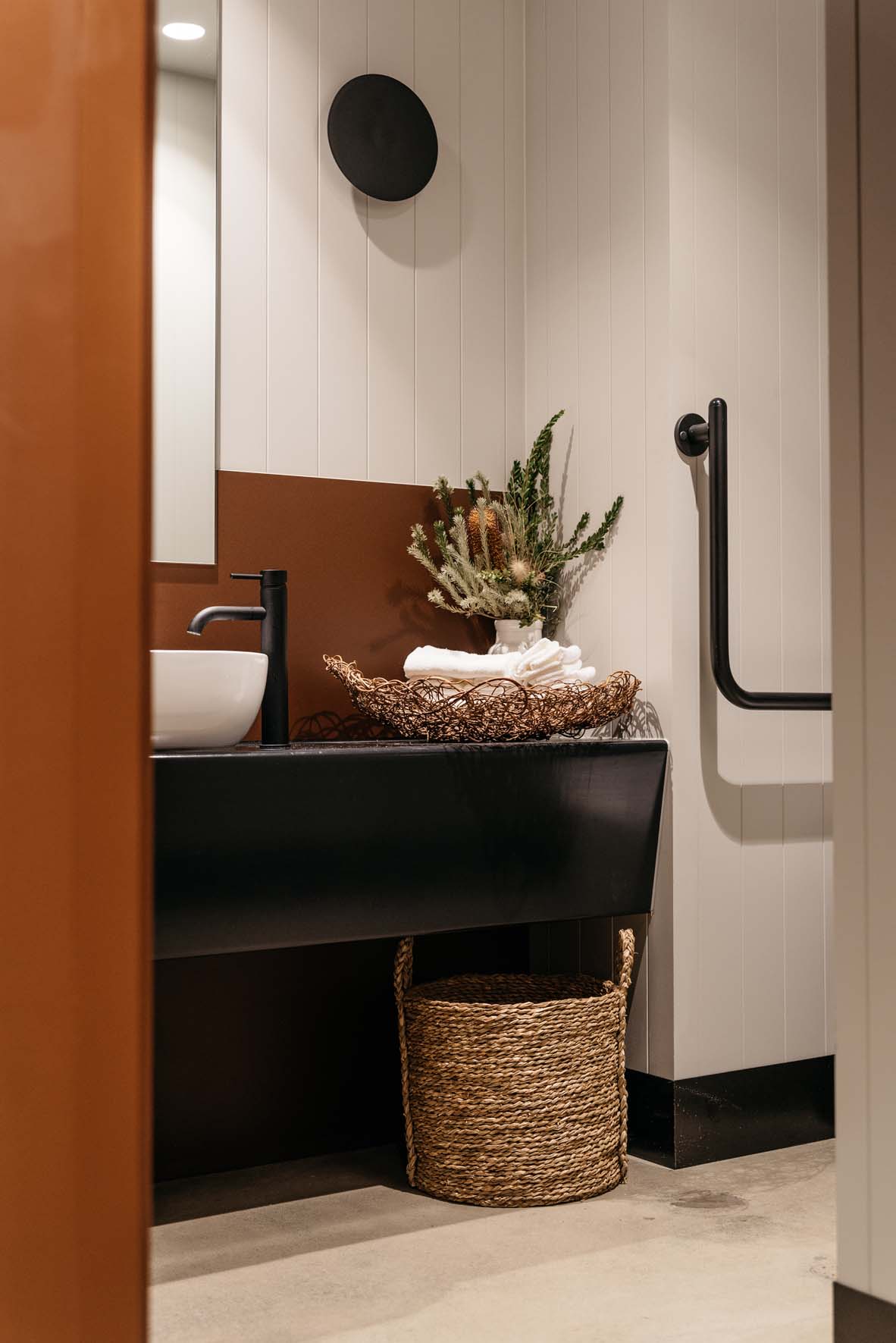 The client being an owner/chef added richness and passion to the brief as we aimed to reflect the qualities of Navi's food. Ingredients are sourced from local farms and all ceramics and crockery are hand made by the owner. In this way, a colour palette combining rich materiality and earthy tones seemed fitting.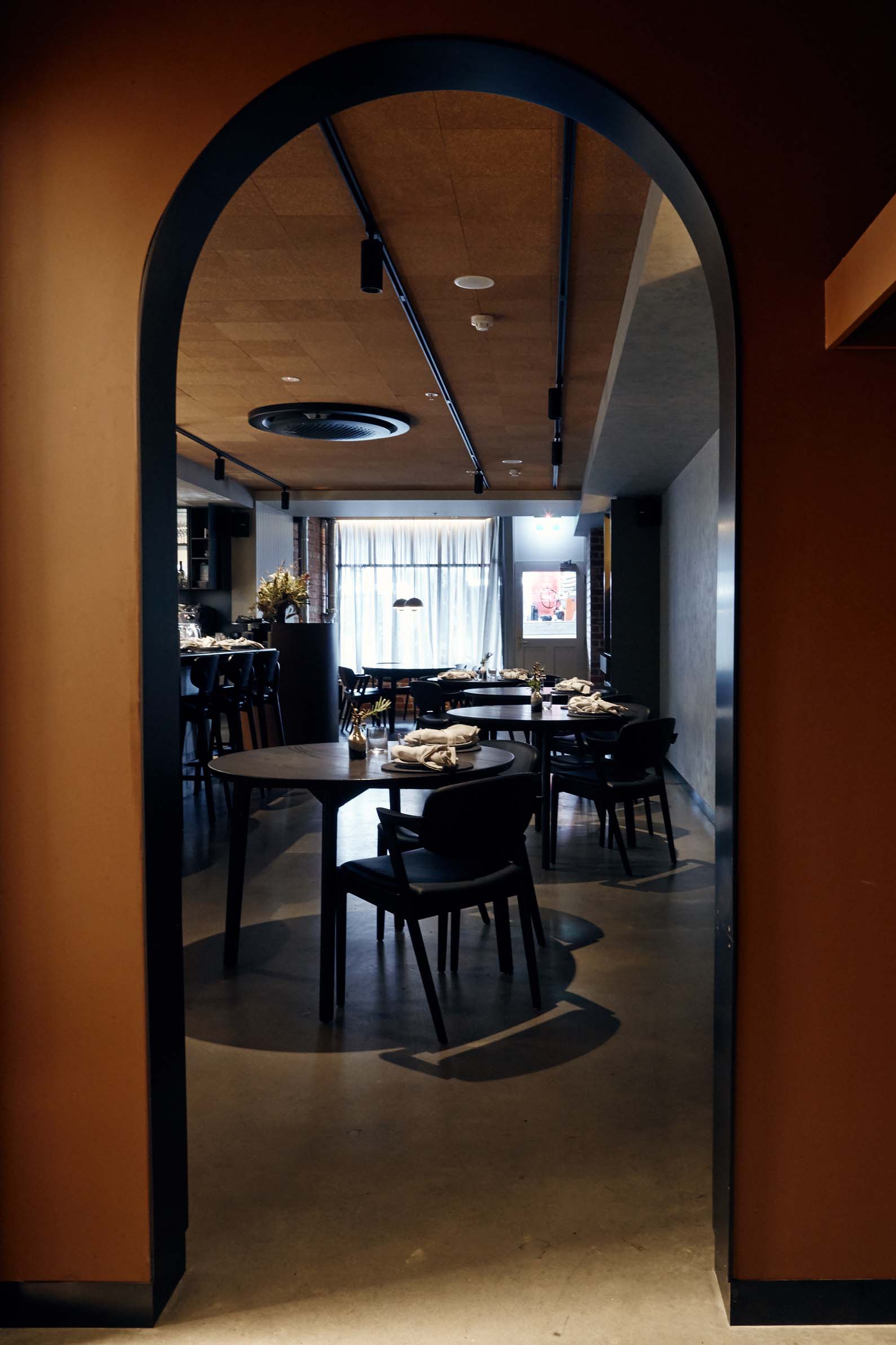 The client grew up on a farm in Melbourne's East and his love for sustainable and ethical practice drove the design ethos. The client wanted to create an experience that resonated with diners. Therefore, it was important that from the moment a guest walked into the restaurant that all aspects of dining were considered to achieve truly atmospheric dining.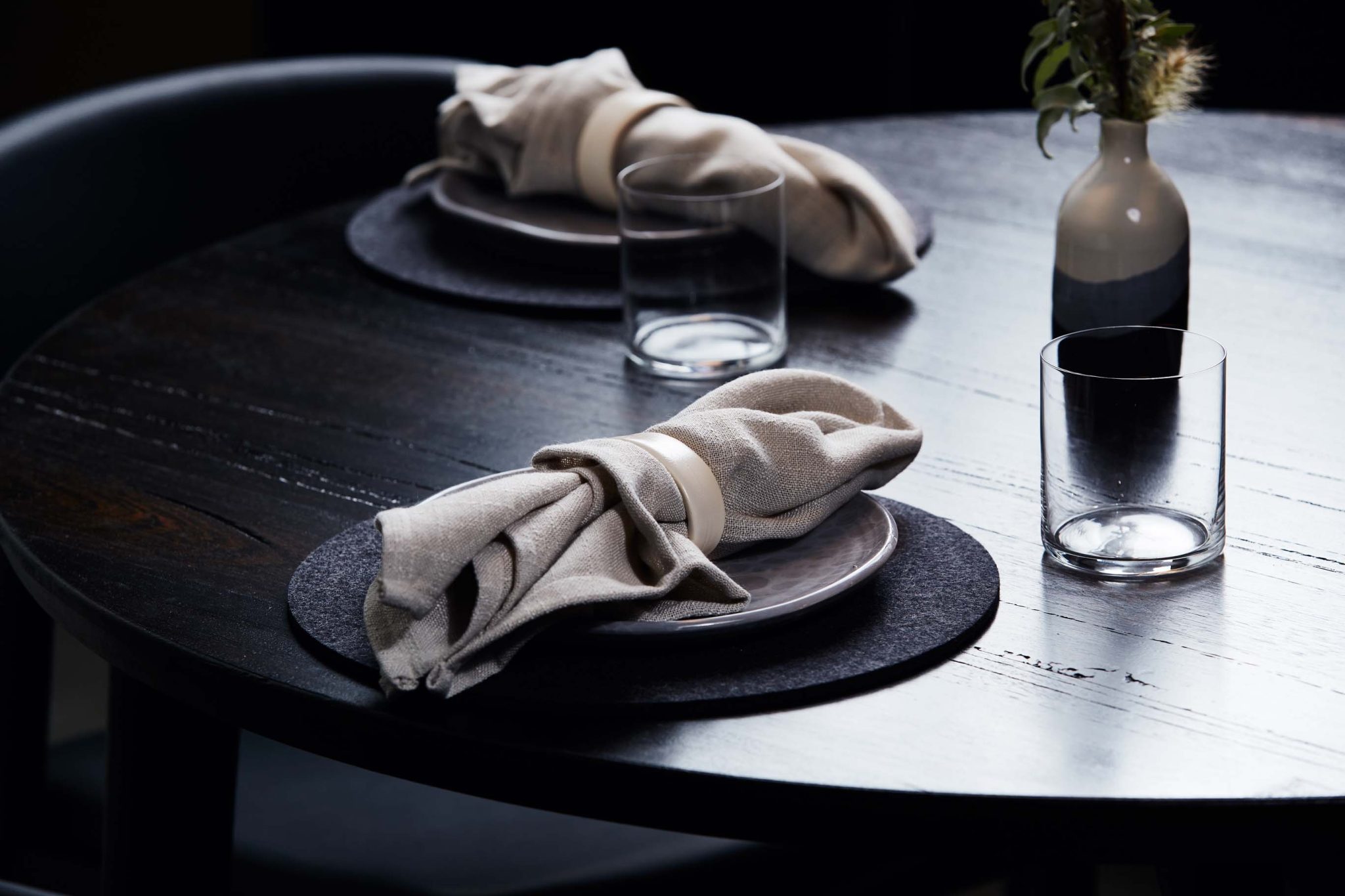 Careful spatial planning was integral to the success of the restaurant as the design required a space that wasn't 'stuffy' in its intimacy. Diners can visually or verbally interact with the chefs from the dining and bar areas with views of the open kitchen adding to Navis' unique and inclusive dining experience.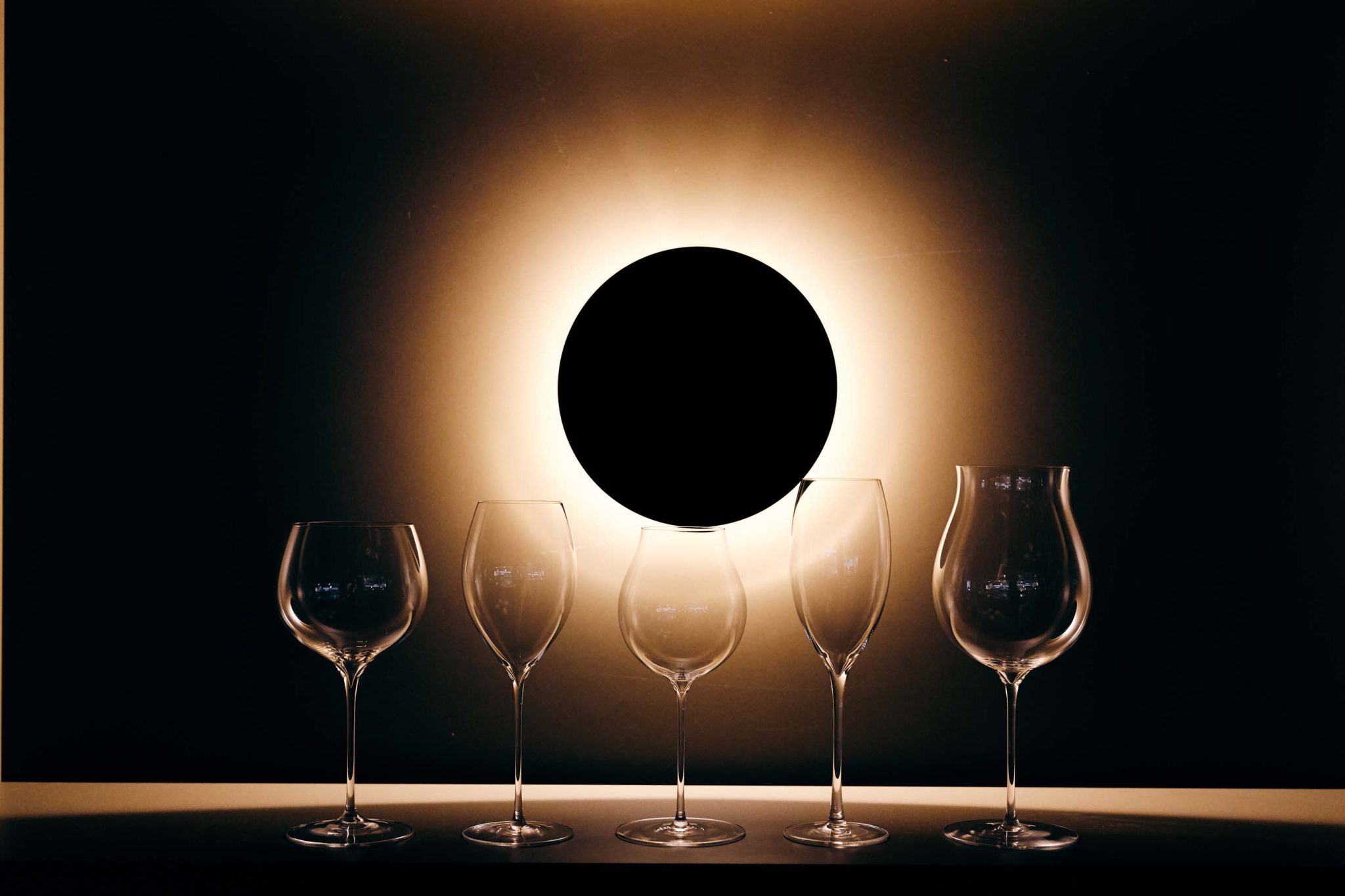 The dishes on the menu are all sourced from local producers, so we wanted the owners love for hand foraging produce to shine through to the material palette of the interiors. Earthy tones are seen in the green laminate which intimately combines with the slate clad bar and green marble dining tables which are complimented by cork ceiling tiles and French wash painted walls.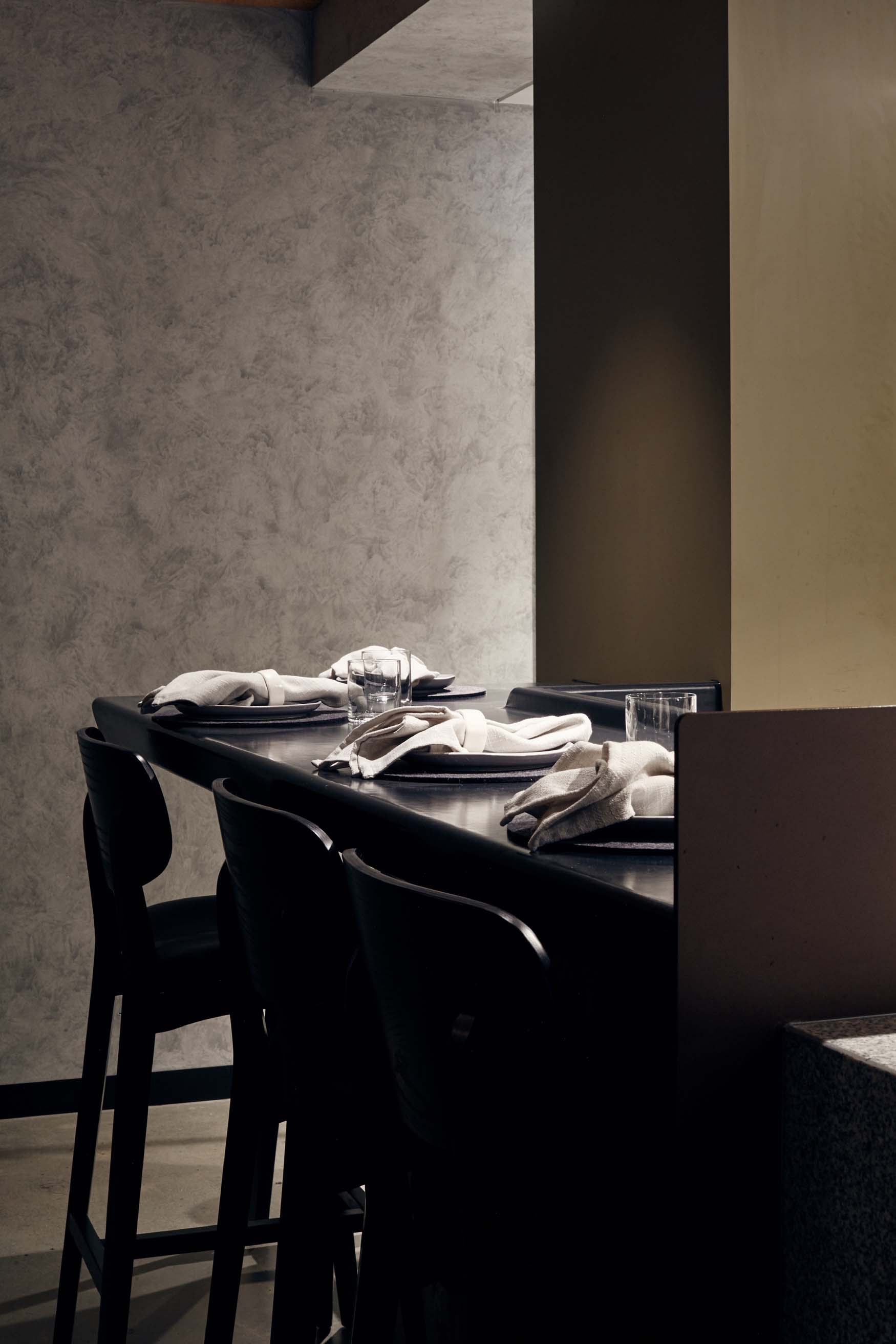 A thoughtful material palate that would not only reflect but aim to enhance the dining experience was necessary to achieve this. Seasonal, local Australian produce is used throughout the menu to convey the intrinsic values of the restaurant into the Architecture.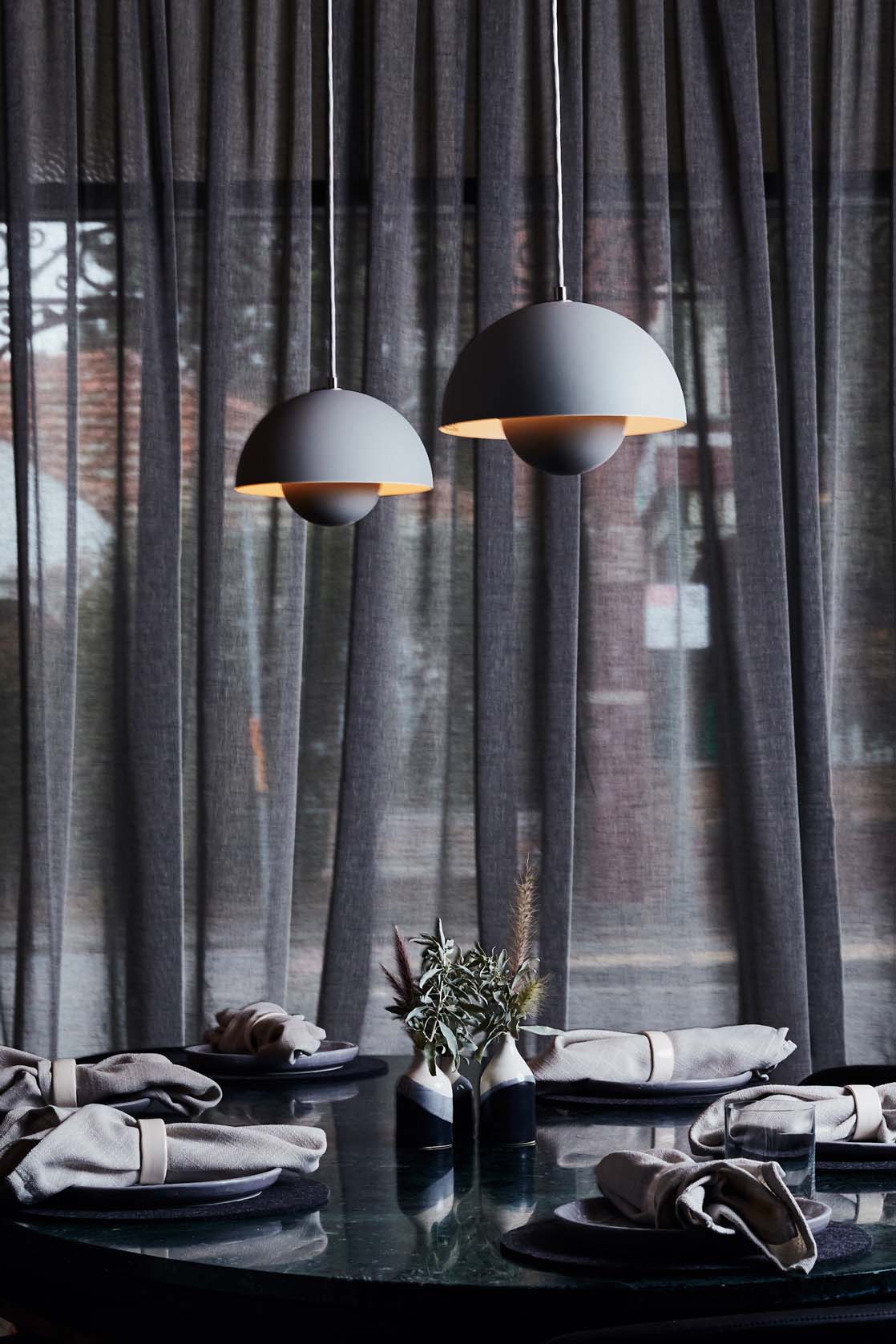 By marrying a mixture of hard and soft tonal materiality the outcome was a restaurant that combined Architecture and food to create a dining experience that spiked one's visionary aspirations combined with Navis' culinary delights.
Photography by Ed Sloan and Arianna Leggiero