When it comes to residential design, whether it be minimalist or maximalist, designers are creating unique personalised interiors as a reflection of the client, their needs and lifestyle choices.
ADR looks back at Pacific Bondi with interior designer Yasmine Ghoniem, who designed the home with landscape architect Katy Svalbe when the duo were at Amber Road.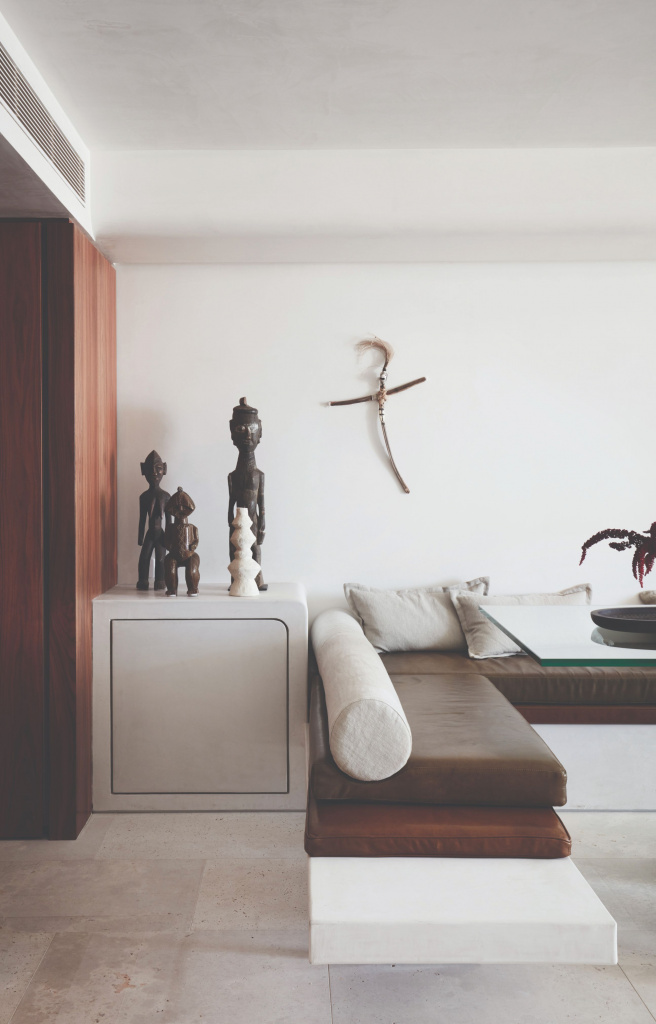 Home is a refuge, a sanctuary from the outside world where one can retreat and entertain, away from the white noise, to connect with ourselves, our families and, when we so desire, our friends.
Sustainability and wellness are paramount; natural materials, a low carbon footprint, nature inspired colour tones and palette are at the forefront of design concepts. Within the continuation of open plan living, the desire for even greater flow by simultaneously bringing the outdoors in, while also extending the indoors out, is an overriding principle.
Add to this, new innovations in residential products and technology for maximum effect. All of this combined ensures cool, comfortable and understated luxury.
Residential winner at IDEA 2018, Pacific Bondi by Amber Road eschews predictable and homogenous trends in favour of a pared back yet highly sophisticated interior, which has been transformed into a richly textural emotive oasis.
Interior designer Yasmine Ghoniem has since moved on from Amber Road to found her own studio, but she remembers the client's brief, noting he was "an integral part of the design journey; he was intimately involved in how the design was detailed and ultimately built".
Further, the result was to be a "non- fussy design, simple yet sophisticated, understated yet wildly interesting, a sensory experience through the use of rich textures and colours, to better connect the inside and out, and integrate the client's own varied art collection.
"The six-month time-frame was challenging, but not crippling, so we started the design process backwards with the selection of a few key furniture pieces that then helped inform our design approach and spatial planning."
Sourcing from Vamp Vintage, Amber Road chose the Saporiti dining table, which comprises a solid concrete block and 20-millimetre crystal glass top.
The bravura table is paired with a built-in custom banquette dressed with leather seating, a pair of Cassina Zig Zag chairs and Charlotte Perriand's LCT chair for Cassina all from Cult.
"The lounge area is relaxed," says Ghoniem.
"The E15 Shiraz lowline modular sofa from Living Edge provides a solution that can be easily shifted to suit and does not interfere with the view or flow."
A Cassina Utrecht armchair in Charlotte from Cult injects colour, while not detracting from the owner's private collection of objects from Papua New Guinea.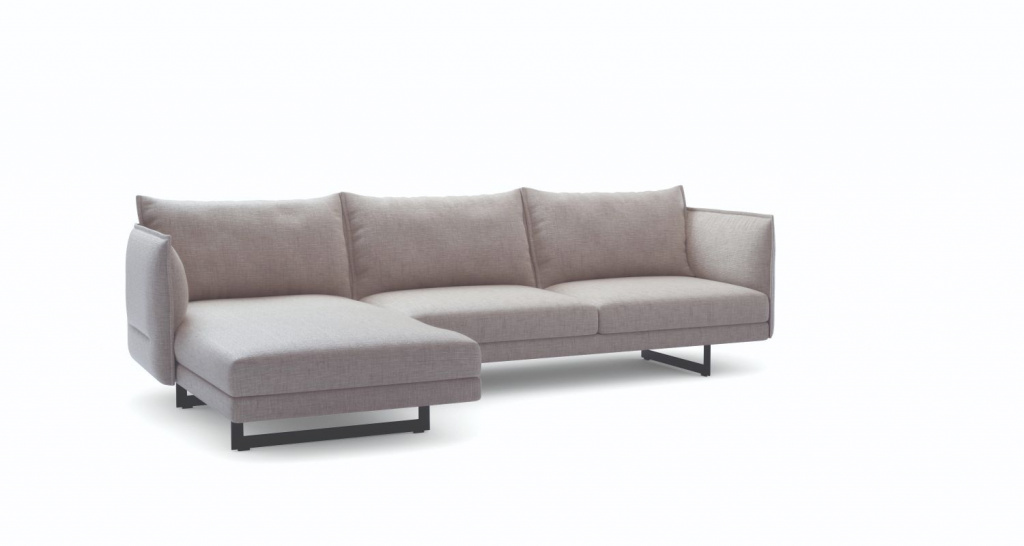 A softening of silhouettes is occurring in seating options with enhanced comfort and more low-lying options to ensure sightlines and flow are not interrupted. Designed by Charles Wilson, from King Living is the Zaza chair, which combines Wilson's intuitive approach to creating design solutions and King Living's history of innovation in modular sofa technology. The Zaza is an elegant design piece with a sleek, organic form, deep seats and soft lines that belie a fully modular format and ingenious functionality.
Alternatively, from Zenith Interiors is the Platforma lounge – a modular soft seating and table collection. Drawing its name from the solid ash base on which it sits, Platforma showcases clean architectural lines juxtaposed with relaxed upholstery.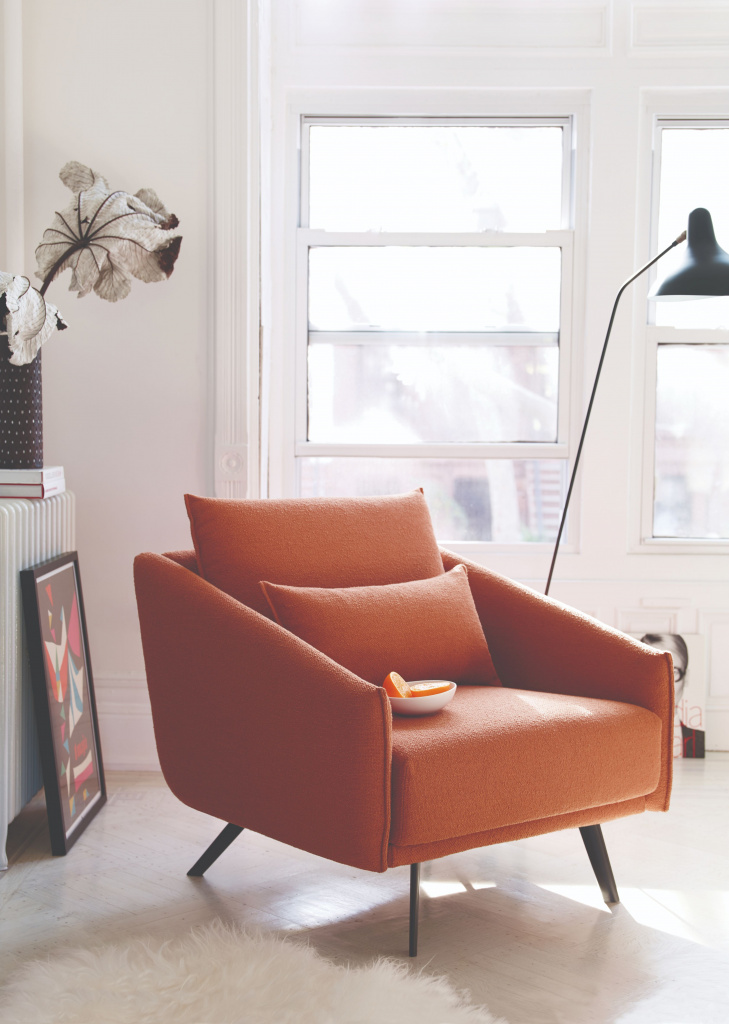 From Stylecraft, Costura from Stua is ideal for short lead projects. Featuring a slim profile with tailored details, Costura is available in a range of generous options.
Pair this with the Byte, a versatile and lightweight side table ideal for living or home-office use from Krost. Available in two sizes and in black or white with the option of a custom top, Byte's appeal lies in its practical, sleek design. For a more sculptural look, the New Volumes Collection from Artedomus, a 12-piece furniture and objects range, made from Elba, a stone sourced from Greece, may inspire.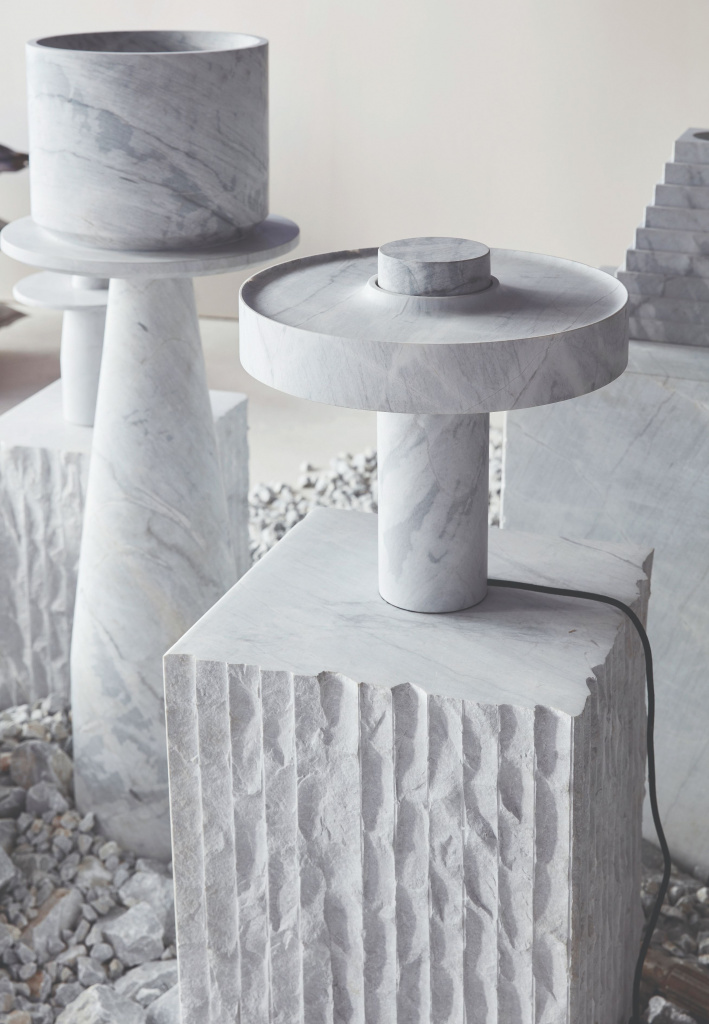 Conceived by Artedomus managing director Phil Brenton and Melbourne-based designer Thomas Coward, New Volumes "sees the Elba material used in such distinct ways and we hope each piece brings pleasure," says Brenton.
For those looking to maximise space, and not sacrifice comfort, the Elfin lounge from Schiavello Design Studio is suitable for flexible and minimal apartment living. The lounge's lightweight nature allows it to be shifted and moved easily, adapting to any of life's changes. The sofa's relaxed personality, combined with the Schiavello ColourLab finishes palette, allows it to be tailored to suit a diverse range of aesthetics."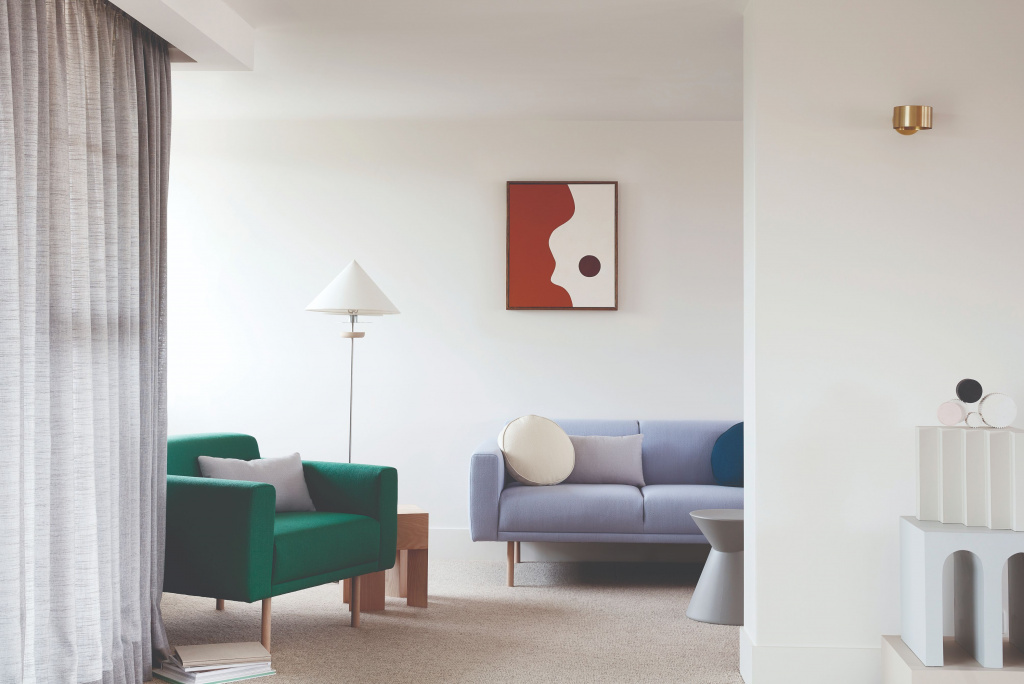 At Pacific Bondi, injecting light was a design challenge to overcome. Ghoniem says, "Despite its ocean front location, the low ceilings that the base build presented made the apartment feel dark and airless." In order to create light, warmth and texture Fernando De Oliveira (New Era Building Solutions) was engaged to undertake a Marmorino polished plaster wall finish in white throughout the living spaces.
"The polished walls were a delicious way of bouncing light into the space. We chose to contrast these with the warmth of the raw limestone floor and more textural renders and, in the case of the client's bedroom, wallpaper to the ceiling to provide a sensual yet neutral base palette."
Additionally, custom wall mounted fixtures by Anna Charlesworth were "a natural choice to complement the textural backdrop and salute the transition to the outdoor patio".
A brilliant vintage brass wall light sourced from France acts as the hero to the wall from the public into private domain. Whereas, in the client's bedroom, a glowing dome light was introduced late as a custom design charette.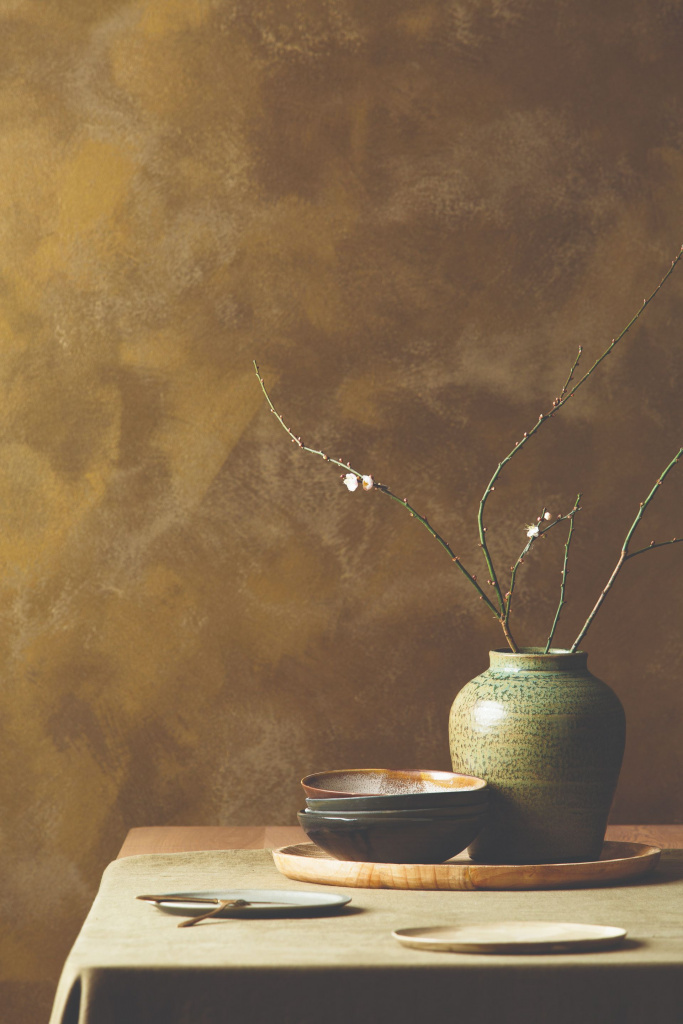 For those looking to transform through custom finish, Haymes' Artisan range provides a wealth of options to play with. Burnished Artisan Metal Trace adds understated luxury and, when used with textiles, plays with light and shade to add depth and intimacy into a home. Alternatively, Artisan Real Copper with Oxidising Patina creates unlimited nuances in tones and layers of subtle colour variations.
One of the most significant changes in residential design is the blurring of lines between indoors and outdoors.
At Pacific Bondi, Amber Road has used typically hardier materials inside, such as the raw sawn limestone tiles, while reflective ceramic tiles inset as a strip highlight the path from the front door to the balcony.
The outside area features a custom barbecue, which follows one wall, while a Dandy Module lounge from Roda and Trace coffee table by Adam Goodrum from Tait contains the immediate outdoor space. An Isole table by Paola Lenti and Harp chairs from Roda create a sunset cocktail nook, while planters from Robert Plumb, Spence and Lyda and Exotic Nurseries complement and embellish the area.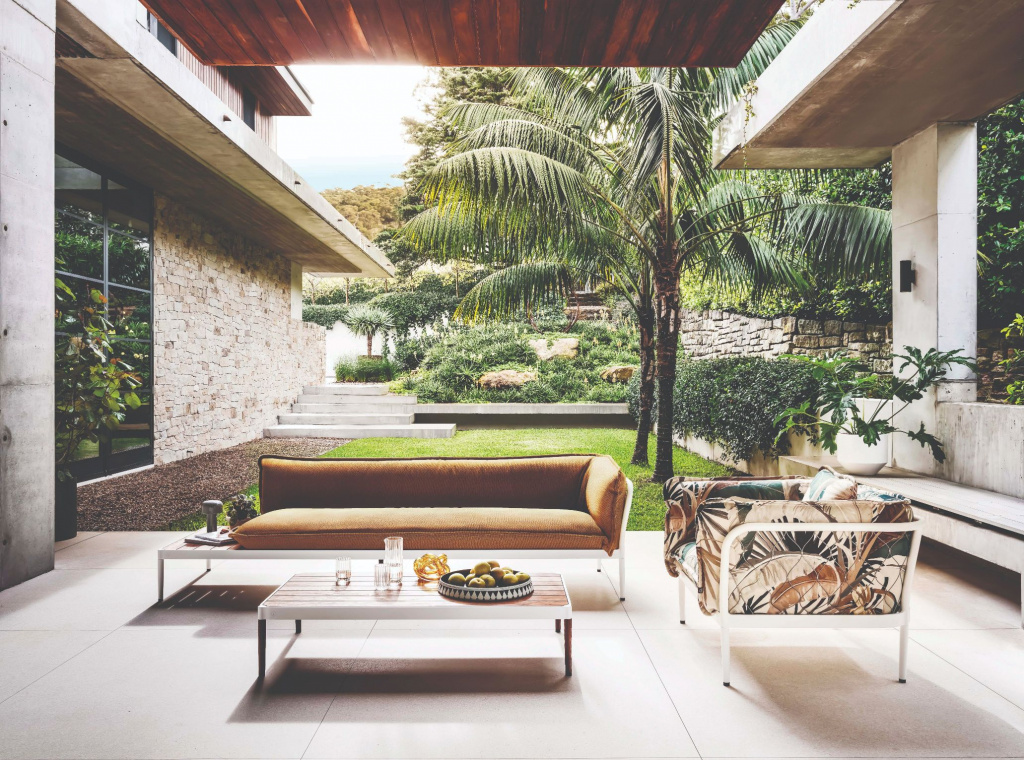 With recent advancements in outdoor materials and technologies, outdoor design is beginning to take on the luxury and sophistication of its indoor counterparts – while achieving increasingly high outdoor performance attributes.
"In recent years, performance advancements in outdoor materials have improved, so much so that we can readily achieve the luxury of an indoor lounge with one that is all- weather," says Tait's creative director, Susan Tait.
Tait's Trace collection features sumptuous, cocooning volumes formed with varying densities of reticulated, exterior-grade foam. Upholstered in Mokum's high-performance range of outdoor textiles, with patterns designed by Catherine Martin, Trace achieves the soft touch and high texture of an interior textile, but for outdoor use.
At Pacific Bondi, Amber Road and the client chose to retain the original kitchen features – rich wooden surfaces contrast the polished plaster living area walls. For clients looking for an update, upgrading appliances can be a straightforward decision.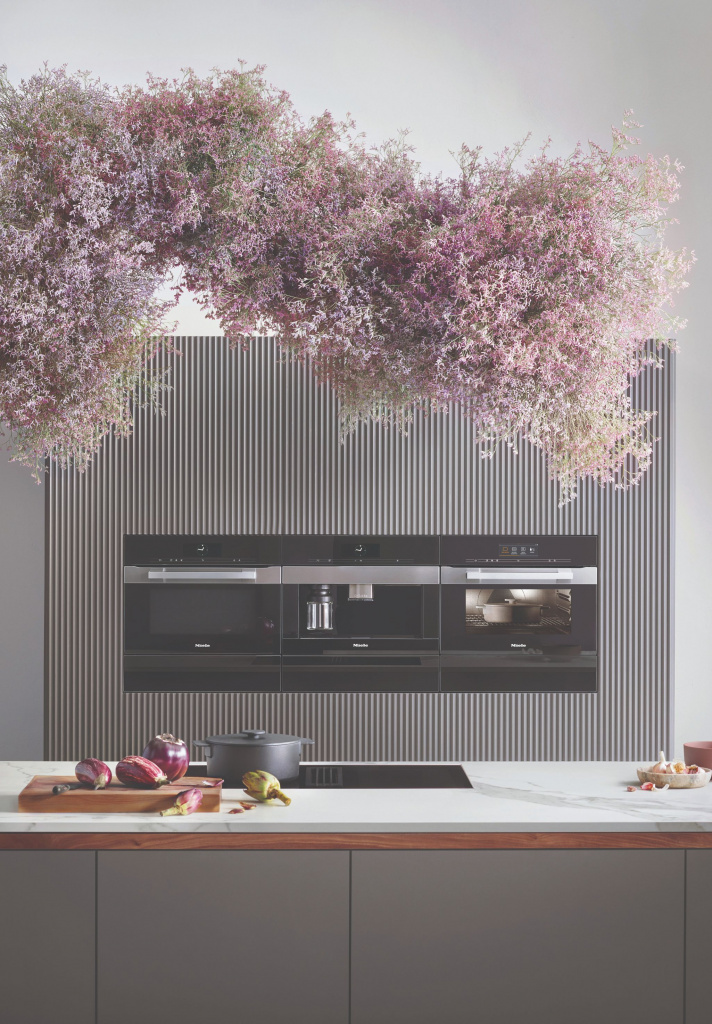 The newly launched Miele Generation 7000 Built- in range features a number of exclusive features. Available in four design lines: ContourLine, PureLine, VitroLine and ArtLine, the minimalist design of the Built-in appliances will integrate harmoniously into any kitchen style, from contemporary to traditional.
Alternatively, revitalising kitchen seating options to keep your island bench or dining table on trend is a consideration. From Stylecraft, the Sedis seating range, informed by Art Deco architecture, balances sculptural curves with strong, minimalist lines.
Designed by Melbourne-based Anne- Claire Petre of anaca studio, Sedis is the first collaboration between StylecraftHOME and anaca studio. Featuring six variations, from low stool to chair, to low and high barstools with or without backrests, Sedis' simple design offers modest proportions and comfort – blending versatility with a sophisticated, timeless aesthetic.
The need for flexible and adaptable storage solutions is increasingly important in compact spaces. If custom-built solutions in natural materials are not an option, a welcome addition to any home office or study environment is the Unity range of storage units from Krost.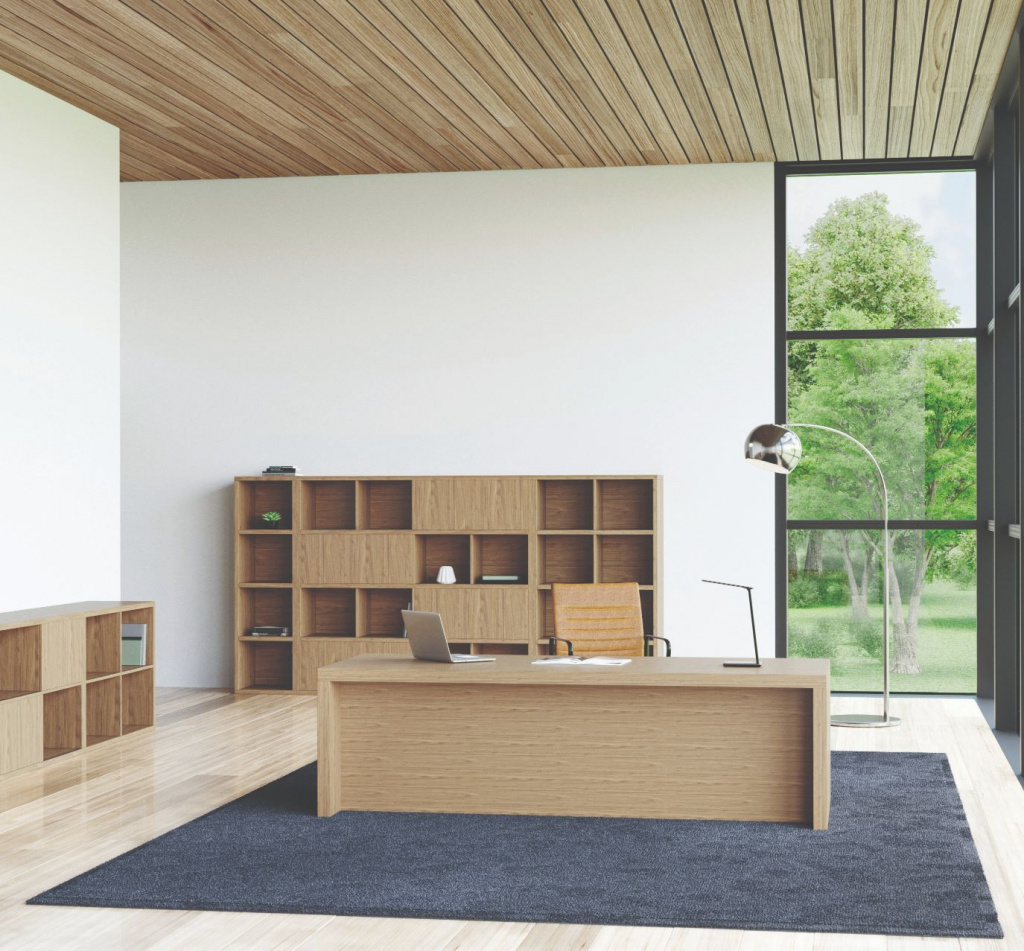 It is available in many different sizes, with or without a sliding door to conceal files, or with an open shelving system to allow room for beautiful displays. Unity boasts practicality and style, while being contemporary and adaptable.
When it comes to bathrooms, clients are looking for a relaxing yet luxurious oasis.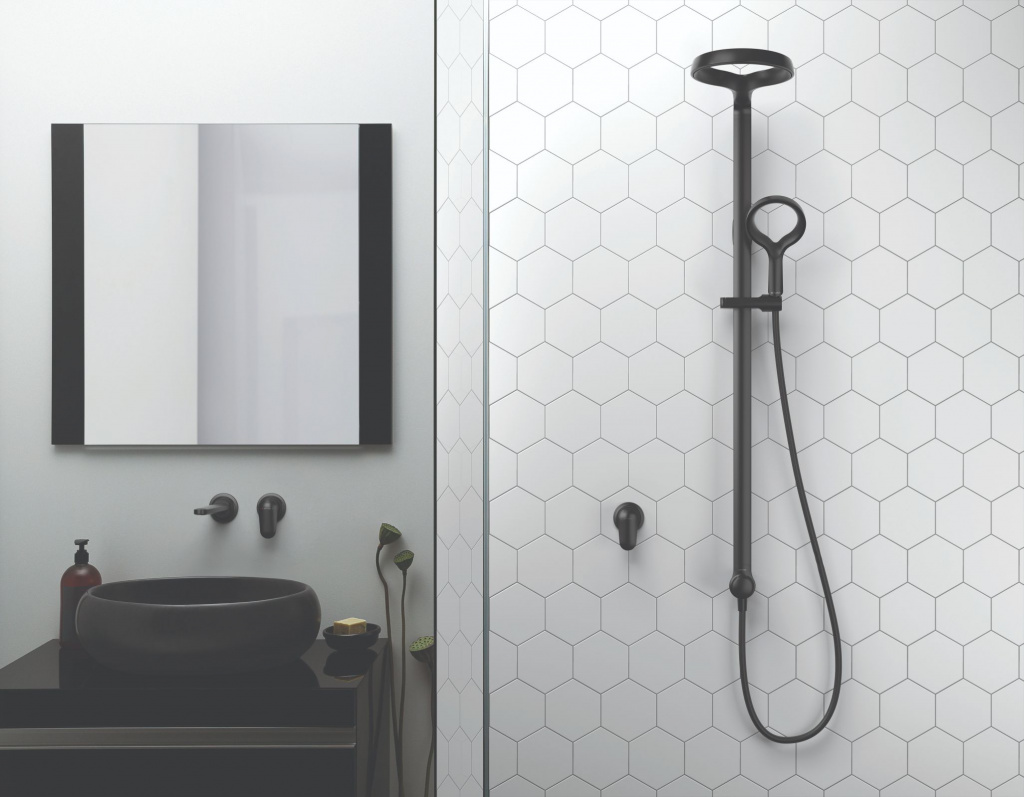 Nicholas Swan of Methven says, "The bathroom plays a vital role in your daily life. It invigorates you in the morning and relaxes you in the evening. The bathroom is not only functional, but an experience."
From Methven comes the Aio Aurajet Twin shower system, featuring advanced showering technology, such as invisible nozzles to generate individual jets of water that collide against precisely angled surfaces hidden within the contours of the unique halo-shaped showerhead. The result is fans of luxuriously dense droplets that deliver a highly efficient shower with 20 percent more spray force and twice the coverage.
Artedomus is setting the benchmark in truly exceptional bathware, tiles, stone, architectural surfaces and furniture. From Artedomus comes the new Neb bathware collection from Agape.
Designed by Benedini Associati, Neb includes a sleek bathtub and basin that have an extremely thin profile, demonstrating the technological developments of Cristalplant biobased technology. Composed of 50 percent minerals and 50 percent polyester bioresin, and offering a repairable, recyclable, high-performance and sustainable surface, the Italian-made material has exceptional aesthetic versatility and a velvety texture reminiscent of natural stone.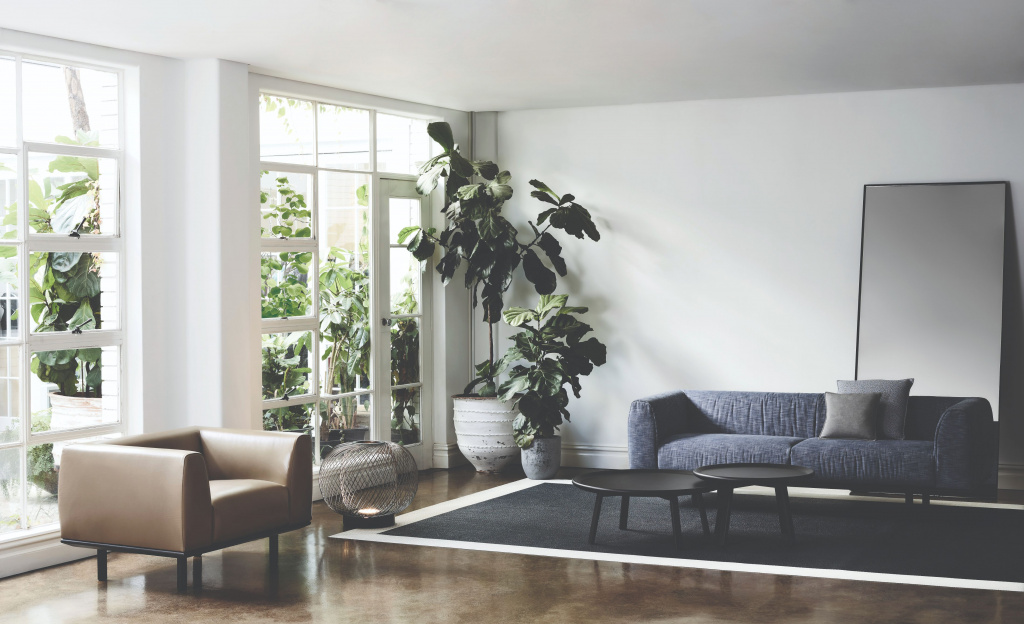 Agape has been transforming bathrooms from purely functional spaces to places of well-being and relaxation. Its latest releases continue this trend with minimalist forms, luxurious materials and inspiration drawn from nature and traditional bathing experiences.
Gone are the days of homogeneity and predictability in residential design. Brought about by the rise of 'personal minimalism', where designers are highlighting the client's personality, travels and history, we are now more than ever playing with texture, depth, curves and softer lines to create emotion and individuality.
As Ghoniem comments, "As a studio that prides itself on offering solutions that are unique and project specific, trends don't really mean a lot. We believe a movement towards 'less designed' interiors is, however, on the rise, as clients become more comfortable with integrating their travel stories into their Australian homes."
This article originally appeared in inside 108.